Have you noticed that it's award season on T.V.? We've been trying to keep up, there are soooo many.  It's another fun way to spend time as a family by making ceremony watching a little extra fun. I put together some simple and fun ideas to make your Oscar viewing party a hit whether for a crowd or just your family. To make it even more memorable, keep your eyes open while watching because M&M'S® is commemorating the biggest night in Hollywood by debuting a commercial on national TV that shows M&M'S characters invading the movies! I can't wait to see! This post is sponsored by M&M'S®, all opinions are my own.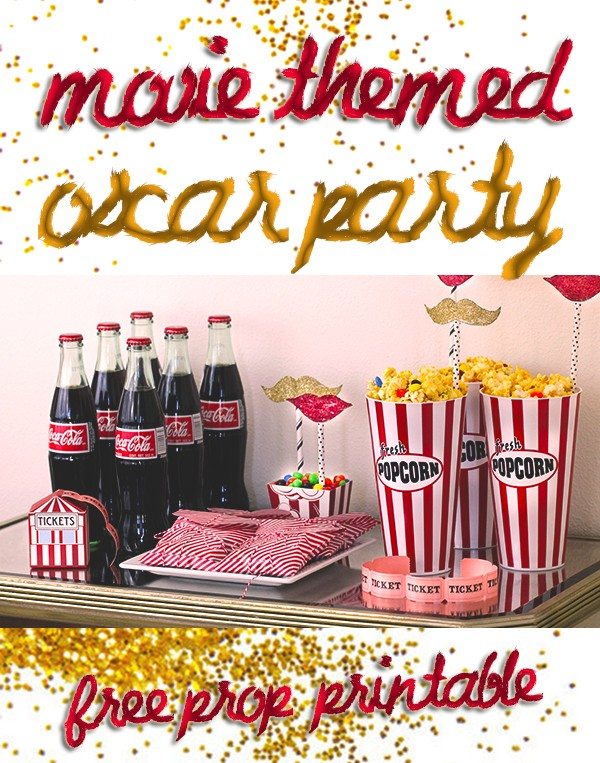 I had the idea of setting a party scene with a movie theater theme along with hints of glam to highlight the upscale event. You know, actors in their finest attire.  Some absolutely movie watching classics are popcorn, candy and soda!  I used these three things as the main focus. Since M&M'S and movies go together perfectly, they are a colorful way to invite a pop of fun to any party.  Tasty to eat and pretty to look at. Total win.
Here are some of my simple ideas for Oscar Parties:
Cute matching baggies with baker's twine really float my boat.  Serve up your favorite M&Ms in individual matching baggies for easy grabbing.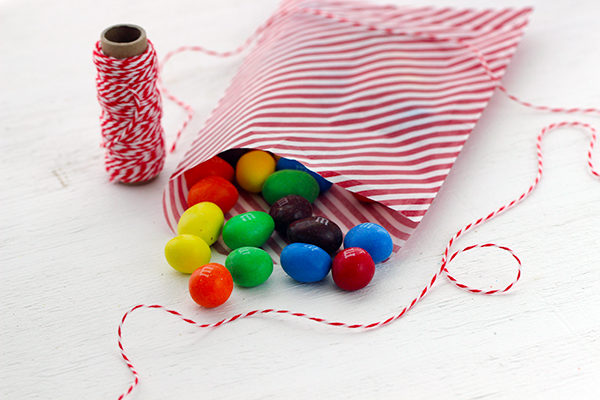 When it comes to picking your favorite M&M's, that should be easy. There's classic Milk Chocolate and then Peanut of course. If you are looking for something fun that's made a big come back this year, they even have Crispy. These have become a quick favorite. They have a perfect crispy filling for an added bit of fun.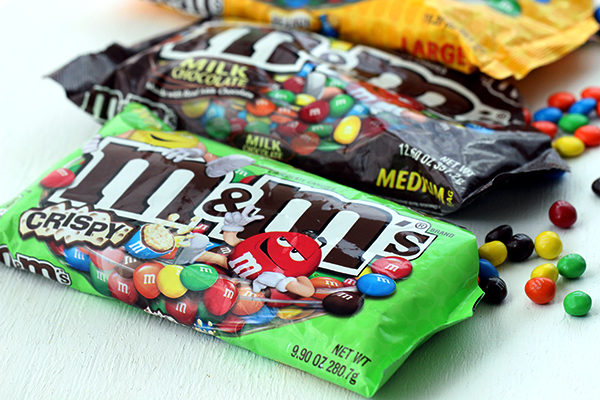 Tie up your baggies and they are perfect to add to your presentation. See how cute they look?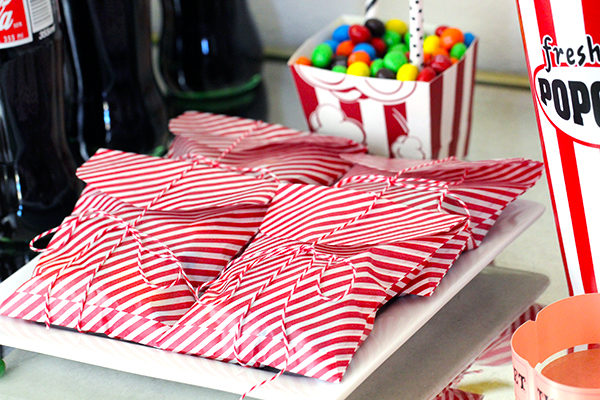 We couldn't possibly pass up on the popcorn.  I added a little glam to mine by spritzing edible gold spray and letting it try. It's virtually flavor-less, so it's perfect for making the presentation pop. Just don't add too much because it can make your popcorn soggy.   Add your favorite M&Ms and you have yourself an Oscar worthy treat in just a few minutes!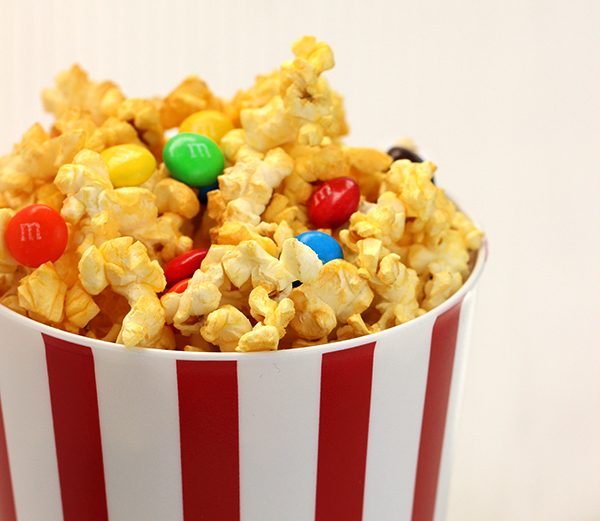 For added touches, I shopped at my local hobby store. Look for the carnival party section to find all types of neat ideas from tickets to cute popcorn holders.  I loved the addition of real tickets to my Oscar party table.
For a final spark of glam, I created some simple photo props and decorations.  Print these mustaches & lips here.
Mustache & Lips Printable 10 Per Page
I cut them out, used a glue stick and gold and red glitter to decorate them. Then, I glued them to paper straws. Let dry and use them for photo props and decorations.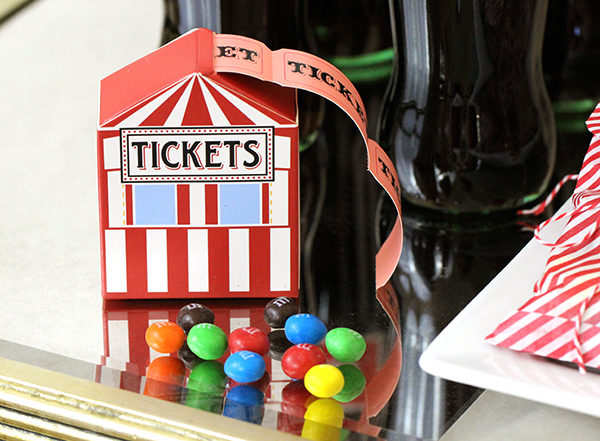 Are you excited yet? If you need  little boost, get in the mood for the Oscars with Red's adorable video:
➘Watch Red's_Red_Carpet_Tips for a giggle or two.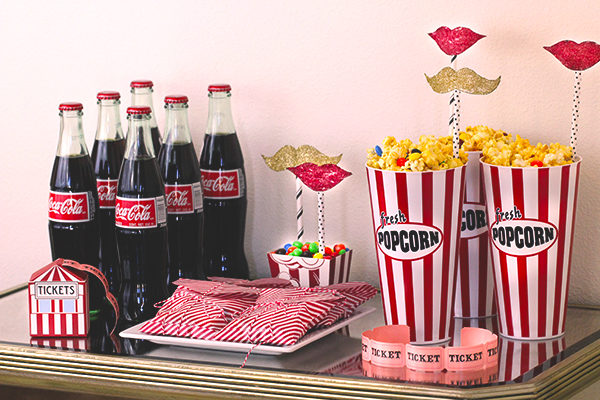 M&M's are a fun way to amp up your movie watching or Oscar party celebration. I'd love to hear how you incorporate them into your own celebrations!  To keep in the loop, make sure to follow M&M's on Twitter and Instagram too!
Do you have any  favorite awards show tips? Do you have any special snacks and traditions to share using M&M'S? I'd love to hear!