Where are my racing fans? This post is especially for you today. Kroger and Dale Earndhart Jr. are teaming up to give you everything you need to get ready for a day at the track! From shopping for race day essentials, making race day grub AND entering a once an a lifetime chance to RIDE along with Dale Earnhardt, Jr., I have you covered So, make sure to keep reading! This is a sponsored post by Lunchbox, all opinions are my own.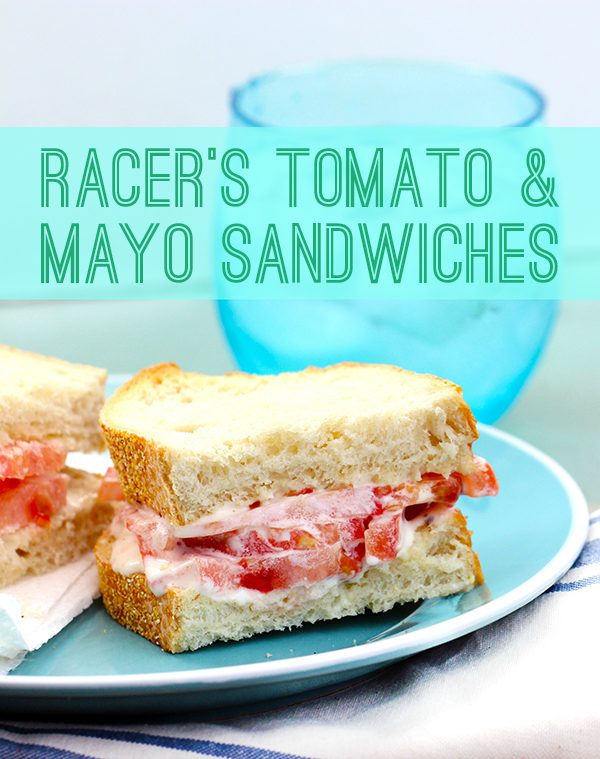 I'm extra excited to share this today because I officially live within driving distance to Daytona International Speedway! I see some visits in my near future. But, we don't have to plan a visit to get into the racing spirit! I was checkout out the Kroger website and found a simple recipe for Racer's Tomato and Mayo Sandwiches. I've heard of having a tomato and mayo sandwich, but I have to admit that I'd never tried one.
The addition of lemon juice, grated lemon peel, salt and pepper to Hellmann's mayonnaise make a tangy and delicious addition to these simple sandwiches.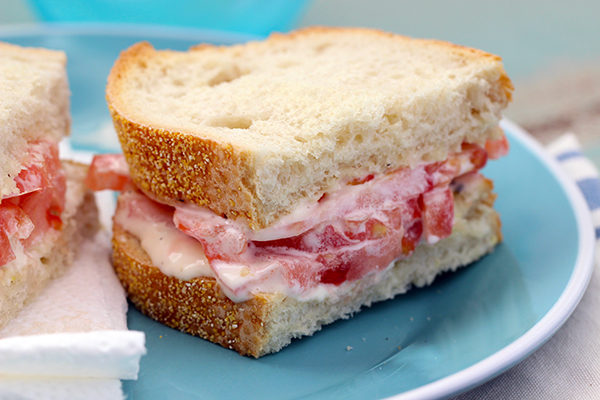 Ingredients:
1 tsp. lemon juice
½ tsp. grated lemon peel
⅓ cup Hellmann's® or Best Foods® Real Mayonnaise
¼ tsp. salt
¼ tsp. ground black pepper
1 loaf French bread (about 12" long)
1 large tomato, thickly sliced
Directions:
Combine lemon juice, lemon peel, Hellmann's® or Best Foods® Real Mayonnaise and salt and pepper in small bowl.
Cut 8 slices, about ½" thick, from center of bread. Toast lightly, if desired. Evenly spread mayonnaise mixture on bread. Top 4 bread slices with tomato, then remaining bread slices, mayonnaise-side down. Cut in halves and serve along with chips, pickle slices and soup, if desired.
You're invited to race into savings at Kroger for great foods like Breyers, and Hellmann's to personal care products like Suave and Vaseline. Other than having everything you need, they also have an amazing sweepstakes right now.