With more holidays on the way, it's the perfect month to steal some family time. Cuddling up with the family or hosting a movie party with an awesome flick like The Secret Life of Pets will make it even more fun. I love a good animated movie and being a pet lover, this one is perfect. Get ready to join me in planning the best movie night featuring these fierce Gidget The Pomeranian Party Snacks. This post is sponsored by Universal Pictures Home Entertainment, all opinions are my own.


Did you end up watching The Secret Life of Pets in theaters? Whether this will be your first time or your second time watching, the Blu-ray & DVD being released on December 6th has some cool bonus features that you can bring home. This new release features almost an entire hour of extras, including three must-see mini-movies including Weenie PLUS Mower Minions.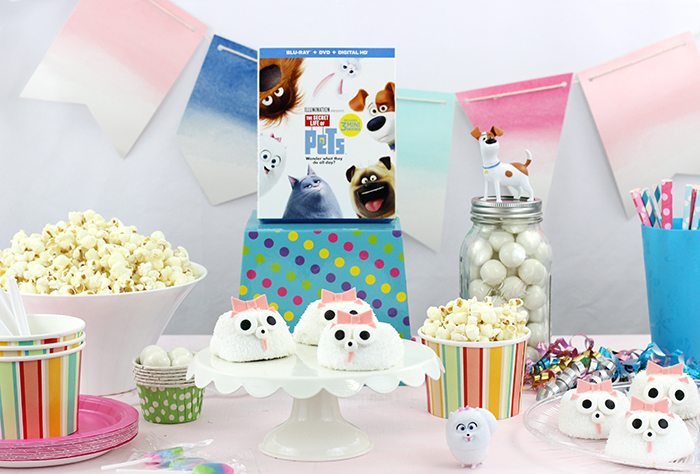 Gidget The Pomeranian Party Snacks
To make viewing the movie awesome, let's bring The Secret Life of Pets to life. There are so many adorable characters in the movie, but Gidget is a super cute ball of fluffy cuteness. When thinking about what to make, I couldn't resist using Sno Balls snack cakes to help make the perfect movie treat. This is a perfect kid friendly snack that you can make together. If you're hosting a movie night for a group, you can prepare all the pieces in advance and kids can assemble them.

Here's what you need to make Gidget (Pomeranian) Treats:
Hostess Sno Balls for the base.
Pink colored gum (such as Bubble Tape) for the bow, ears and tongue.
Large Candy Eyes for the eyes.
Small Candy Eyes for the nose.
Frosting or Icing to adhere the pieces.
Optional: Marshmallow for a tail.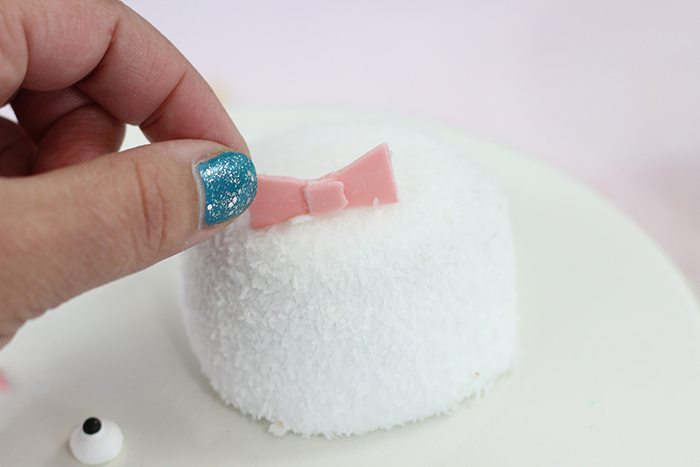 Using kitchen shears or any knife, cut out a small bow shape. Use frosting or icing to stick the bow to the top of each Sno Ball. Then, cut out two tiny triangular shapes for the ears and adhere them the same way. So CUTE, I can't stand it.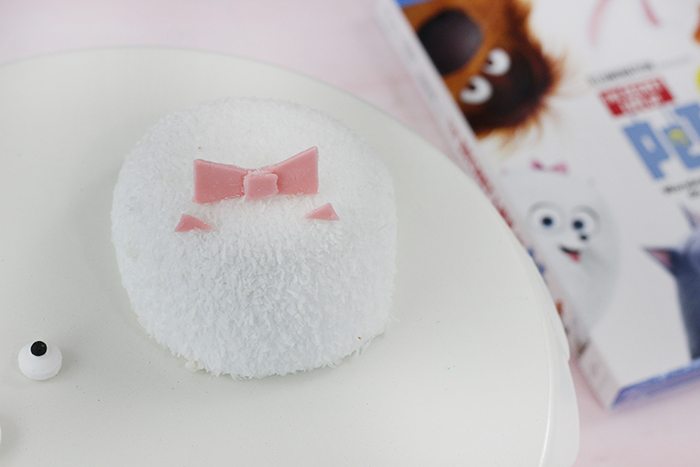 Use the same method to adhere two large candy eyes, then the small candy eye as a nose and use the pink gum to trim out a tiny adorable tongue.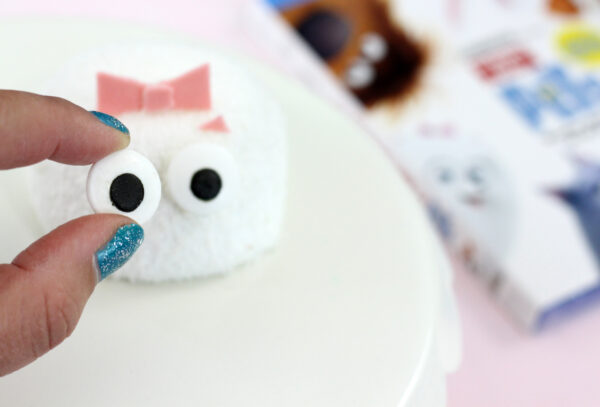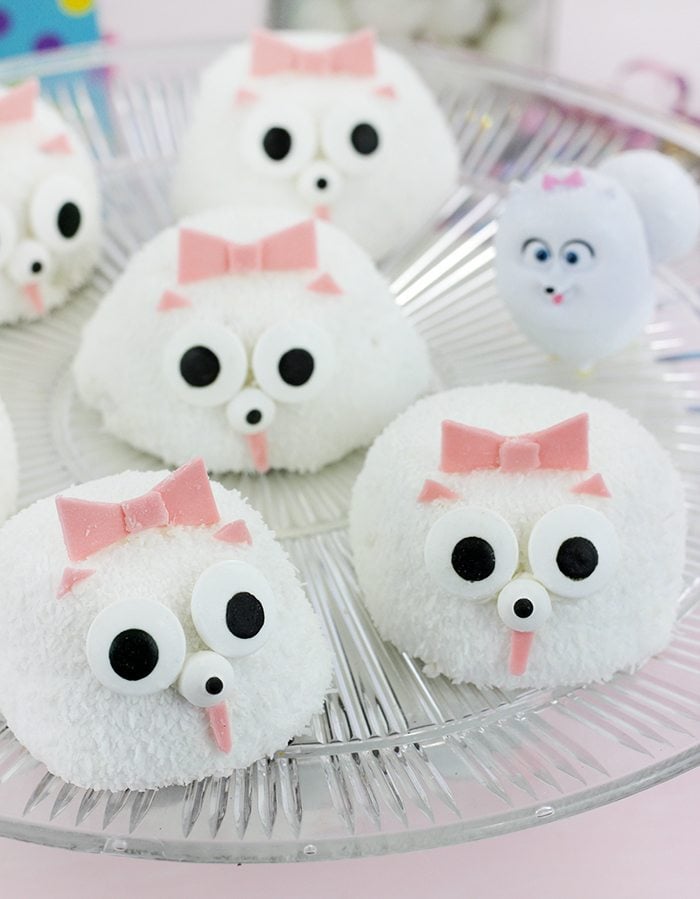 Repeat this process to make as many fluffy cute balls of Gidget as you want!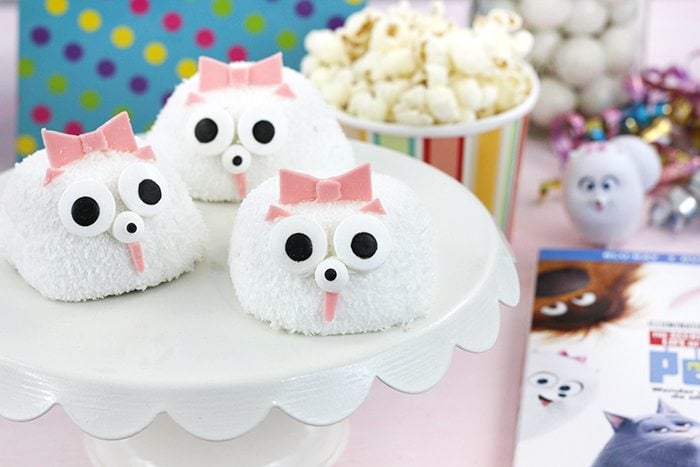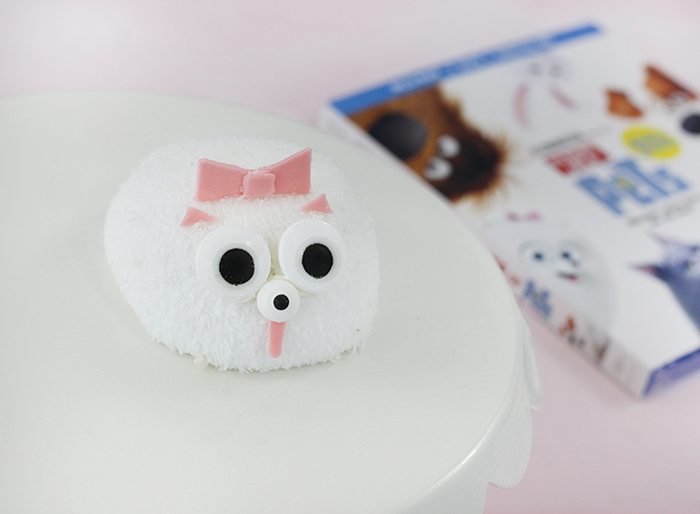 Watch The Secret Life of Pets Trailer:
Pop some popcorn and grab The Secret Life of Pets Blu-Ray/DVD on December 6th and let the fun happen.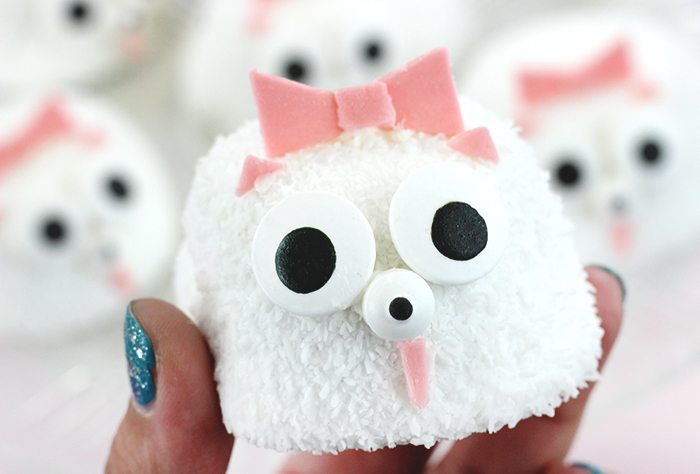 Watch the trailer for The Secret Life of Pets trailer and visit the Official Site for more information on The Secret Life of Pets. Like 'The Secret Life of Pets on Facebook and follow on Instagram.
Who will you be watching fun flick with starting December 6th?