I'm a big advocate of making everyday experiences more fun, just the smallest details can take the ordinary to the next level. When it comes to keeping kids fueled up, offering up the perfect snacks and drinks is easy. Making sure your kiddos will come running for them is easy when you make just the right choices. Today I'm sharing easy to make Emoji Apples and great ways to keep refreshing beverages at your kid's fingertips after school. Compensation was provided by Dr Pepper/Snapple via MomTrends. The opinions expressed herein are those of the author and are not indicative of the opinions of Dr Pepper/Snapple or Momtrends.

My son always comes home from school ready for a snack, he always has. When it comes to refreshing sips, he's always ready for something tasty.
That boy can drink too, let me tell you. I was the same way when I was his age and beyond. Yummy drinks first and snack second.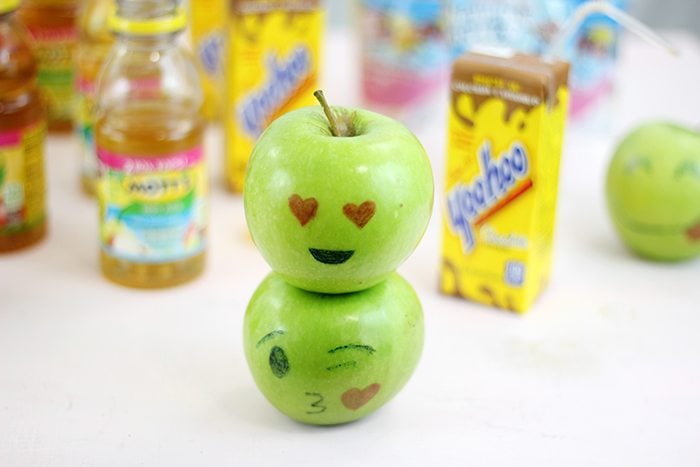 You might be surprised about all the kid-friendly beverages that the Dr Pepper Snapple Group offers, I sure was. It may just blow your mind when I share these. From this Yoo-hoo, Hawaiian Punch, all the way to Mott's. Did you know?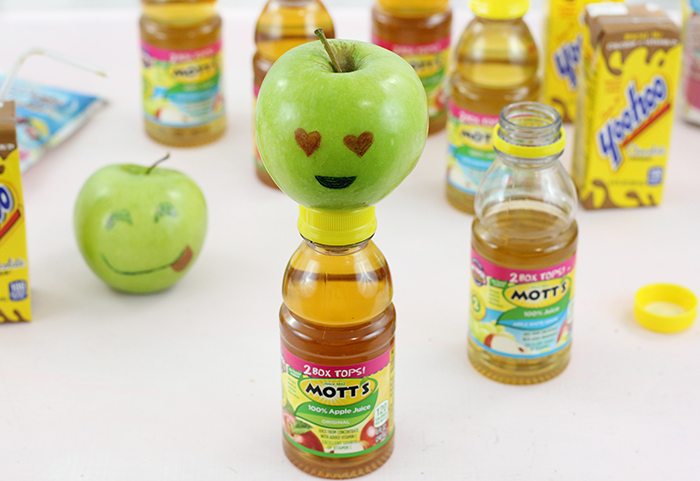 The best part is these bevys come in easy to grab containers. Perfect for grabbing on the go after school or in lunchboxes.
To get some fresh ideas on how to get kids more active the fun way, check out LetsPlay.com. I found an idea to use shaving cream on a game of Twister and thought it was crazy genius. Messy, active fun… can sometimes be better than "good, clean fun". 😉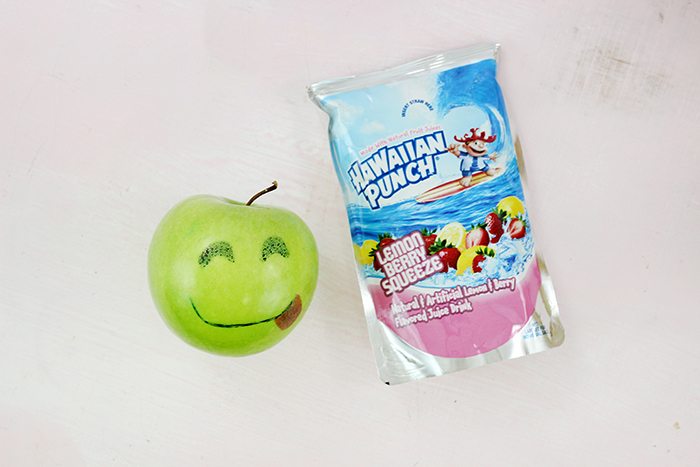 How to Make Emoji Apples
Making cute little emoticon faces on apples is a breeze, the kids can even help for a fun activity. All you need are some apples, green are best or you won't be able to see the drawings.
Use food grade markers that are safe and specifically made for writing on food only. There are a few brands available. Easy Writer Food Decorator brand can usually be found right in the baking section in the grocery store. I found mine right next to cake and cupcake decorations. You can also find other brands in craft specialty stores that have a baking section.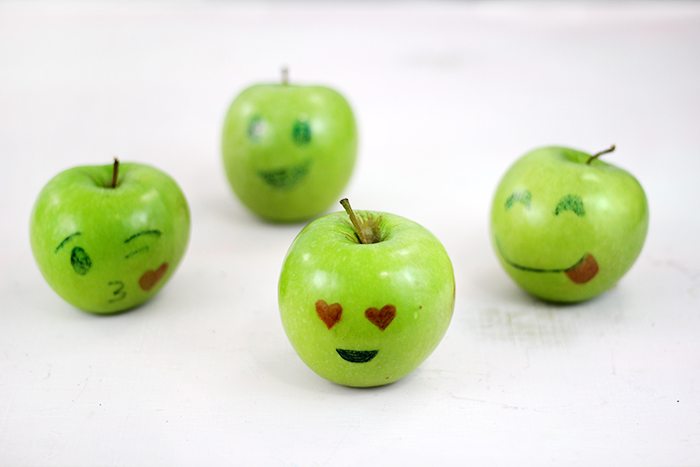 Clean the apples first, the waxiness can make it a challenge to write on since the food grade markers are different than regular ones. They are more like a watercolor paint.
Then, have at it. Let your creativity soar. Happy snacking!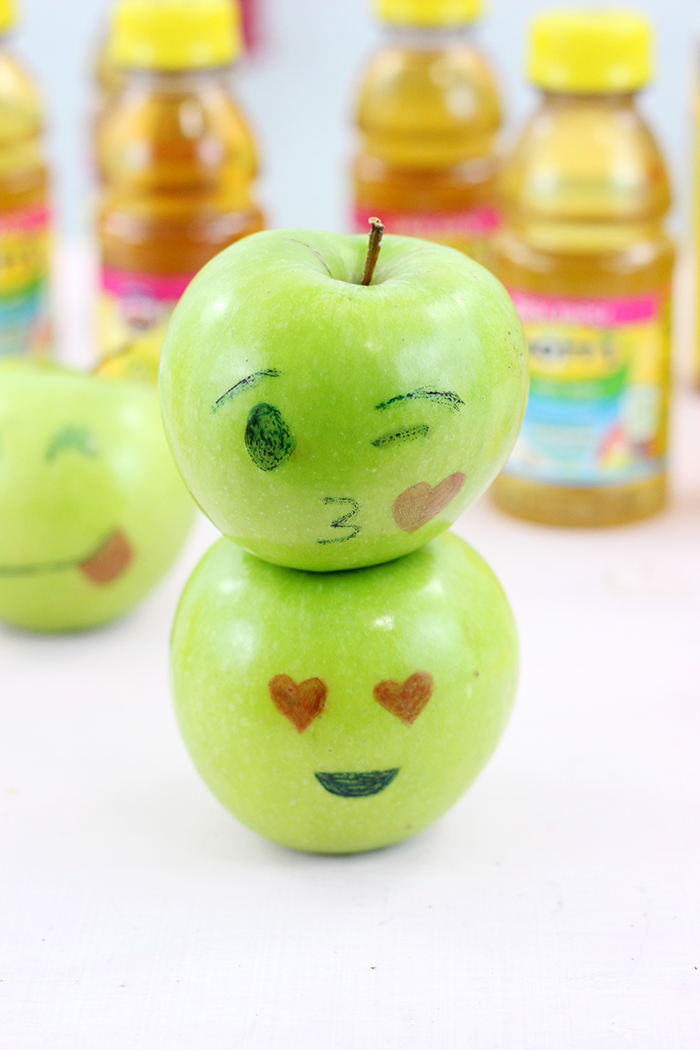 Want more Emoji Ideas?
Emoji Pudding cups