This is a sponsored post for HemisFares™ brand that is available exclusively at Kroger family of stores. All opinions are honest and 100% my own.
Calling all foodies! Over the next few months, we're going on a culinary journey right from the comfort of the kitchen. Guess what? You're coming with me. Fasten those seatbelts and grab a fork. Today, I'm sharing a Rainbow Pasta Salad made extra memorable with HemisFares Orecchiette pasta. They've taken a trip right to Italy to capture authentic flavors and we get to reap the rewards from their hard work. Yum.


It's amazing how swapping a simple ingredient can really change up a recipe so easily. The authentic look and taste of HemisFares authentic pasta will add a unique touch that will surely be memorable.
You can find these inspired products at local Kroger family of stores. Imagine that? No need to book a flight for authentic flavors. 😉
Rainbow Pasta Salad with Veggies
A colorful veggie packed salad is perfect for all of the summer festivities that are ahead of us. HemisFare's Orecchiette pasta lends a unique feel to this salad that comes through visually and in each bite. This salad comes together easily after you cook the pasta. I prefer al dente! Then, we'll mix in some Italian seasonings to get things started.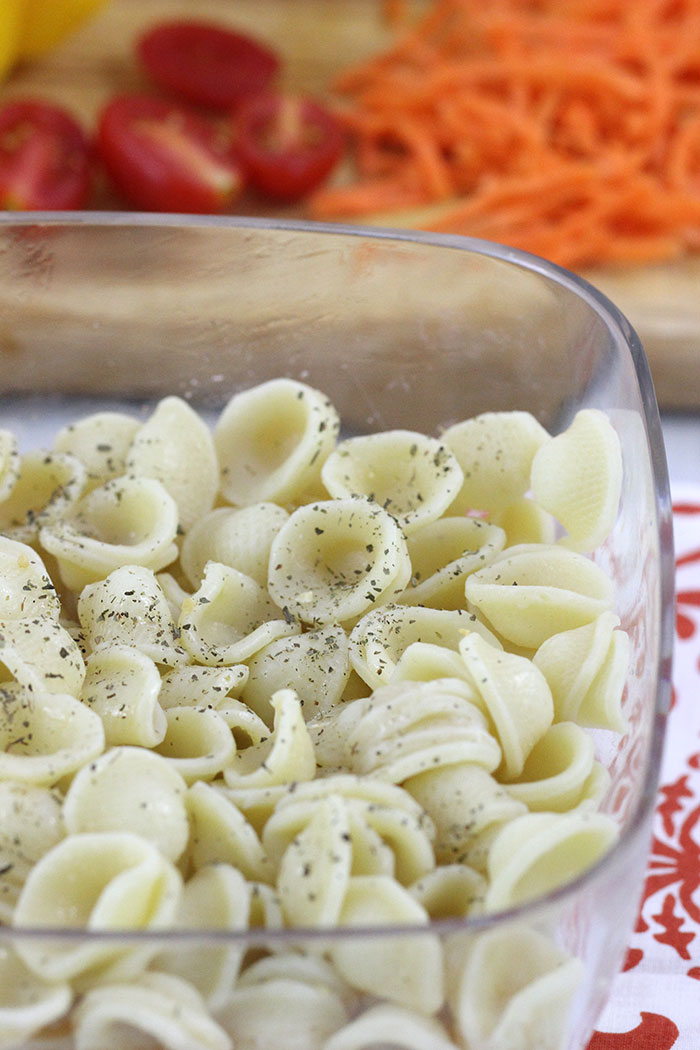 Extra flavor comes from your favorite Italian salad dressing.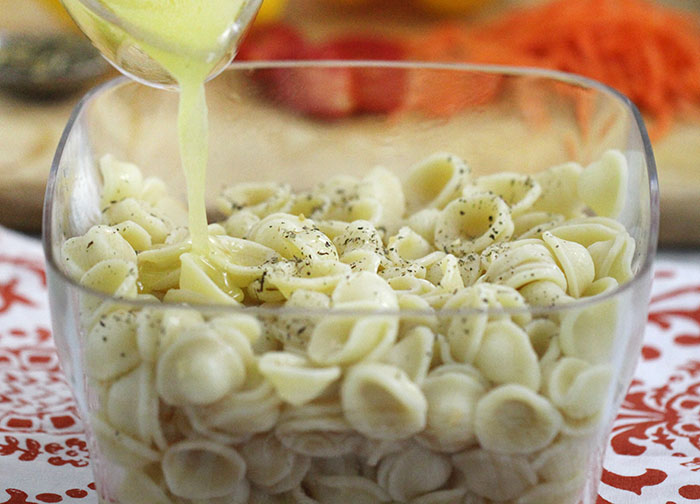 For an easy final touch, we're adding a cup each of these colorful veggies:
Red. Grape Tomatoes, halved
Orange. Shredded Carrots
Yellow. Yellow Peppers, chopped
Green. Peas, defrosted
Purple. Red Onions, diced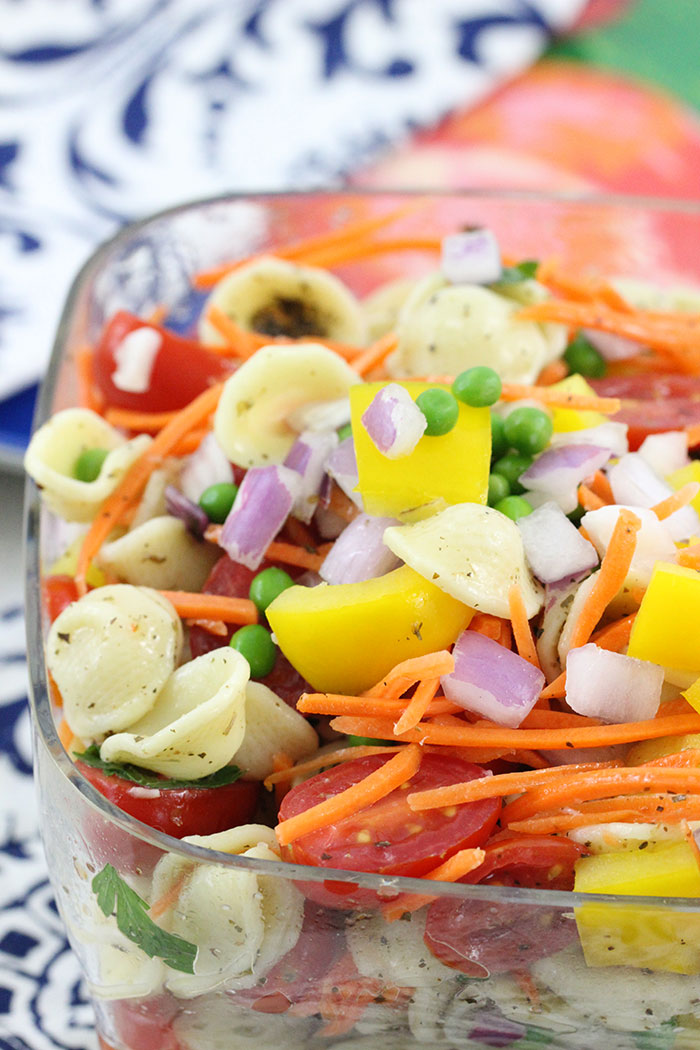 We'll mix in half of the veggies and reserve the rest for a brilliant serving bowl.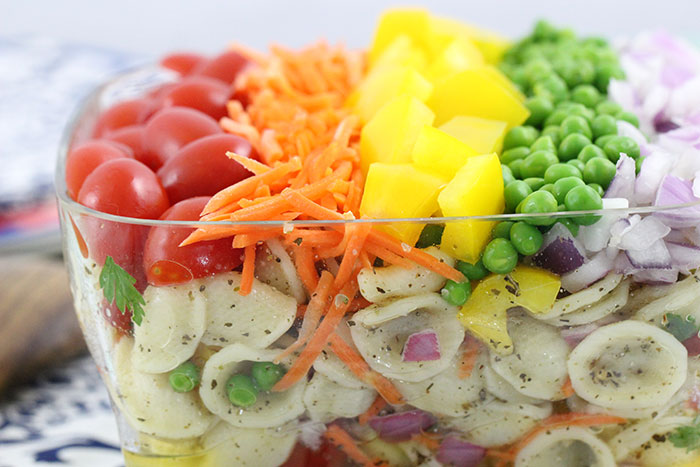 I just love the way this turned out and it's delicious. No fuss, yet beautiful all around.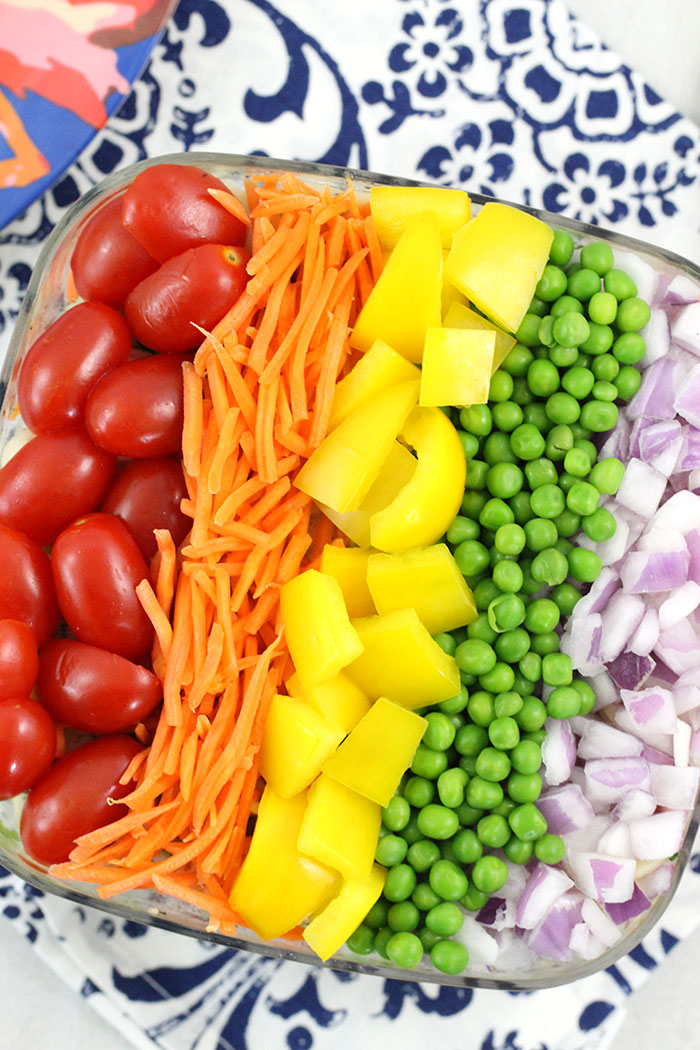 Serve something unique with HemisFares carefully crafted pasta available only at Kroger's family of stores. Try something new with their Orechiette, Bucatini, Fusilli Bucati Lunghi and other authentic pasta varieties. For more information on HemisFares you can check out the website HemisFaresFinds.com or facebook.com/Hemisfares.
MORE RAINBOW RECIPES
Get my roundup of 20 more rainbow recipes now! Enjoy!