You guys! Have you heard? Don't go nuts when I tell you! THE NUT JOB 2 will be in theaters on August 11th. In anticipation of this adorable family flick and the ending of summer, I wanted to share something fun to make with your family to celebrate. Everyone loves doughnuts, so get ready to make chocolate nutty dough-NUTS to get the party started! This is a sponsored post about THE NUT JOB 2, all opinions are my own.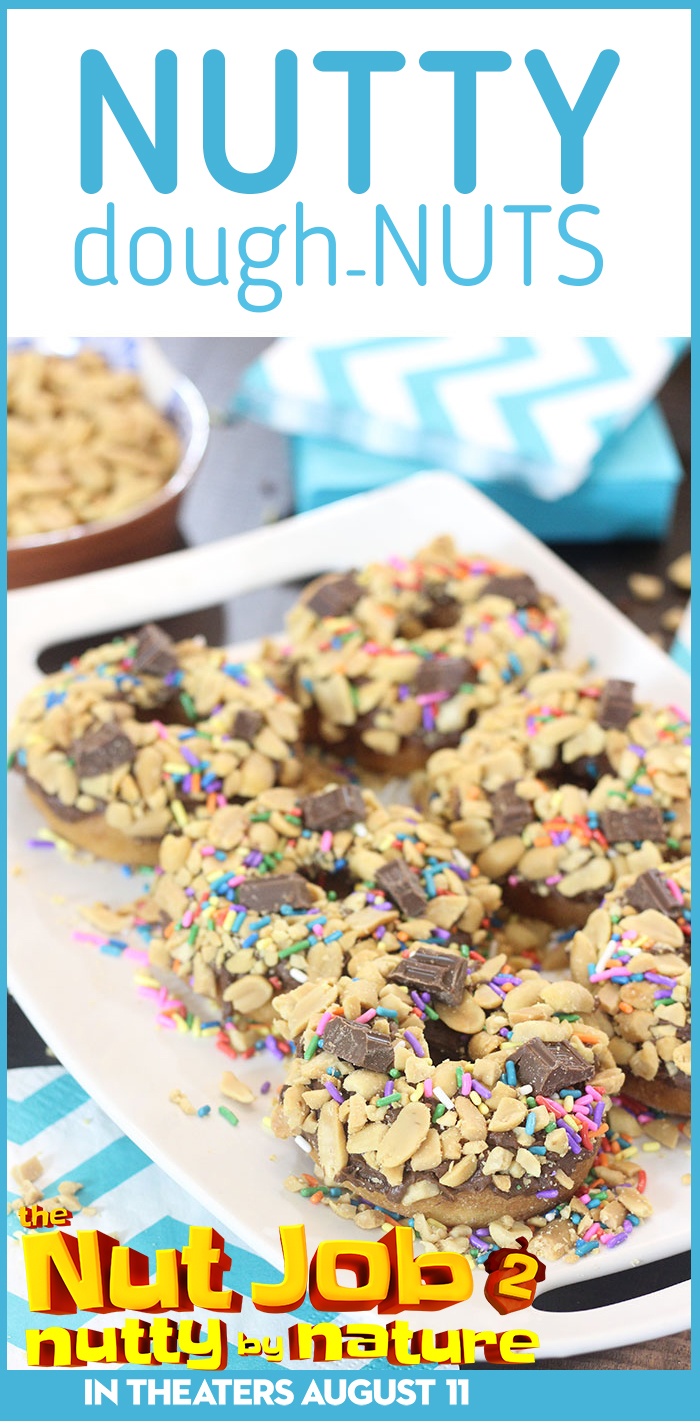 They are so easy to make which is a big bonus. THE NUT JOB 2 looks like a super cute and funny movie, so get the whole family in the kitchen to build some excitement. It's been a few years since the original movie came out, now it's time for the zany follow up!  With the familiar voices of Will Arnett, Maya Rudolf, Jackie Chan and Katherine Heigl, this movie is sure to speak to your entire family.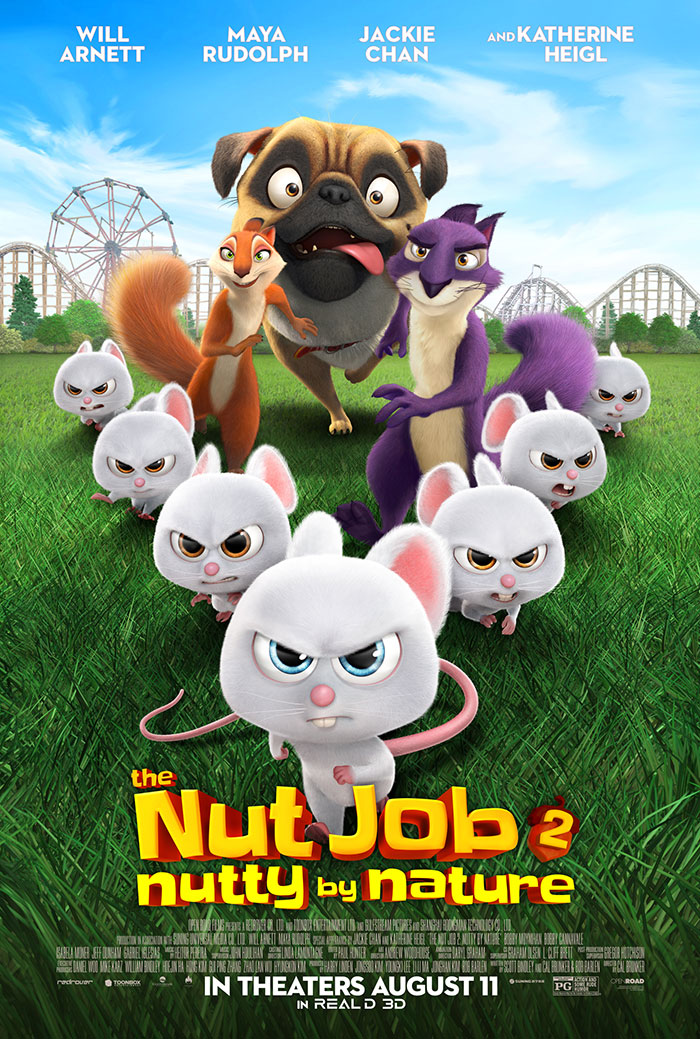 With summer fading quickly, heading to the theater is a great way to go out with a bang! Let's have a little fun first with these epic end of summer treats!
Chocolate Nutty Dough-NUTS
I've always been a fan of playing with food, especially if I get to enjoy it after. To make these dough-NUTS a family affair, start off with plain old fashioned donuts. Set out all of your toppings so that everyone can add their own. This is the fun part.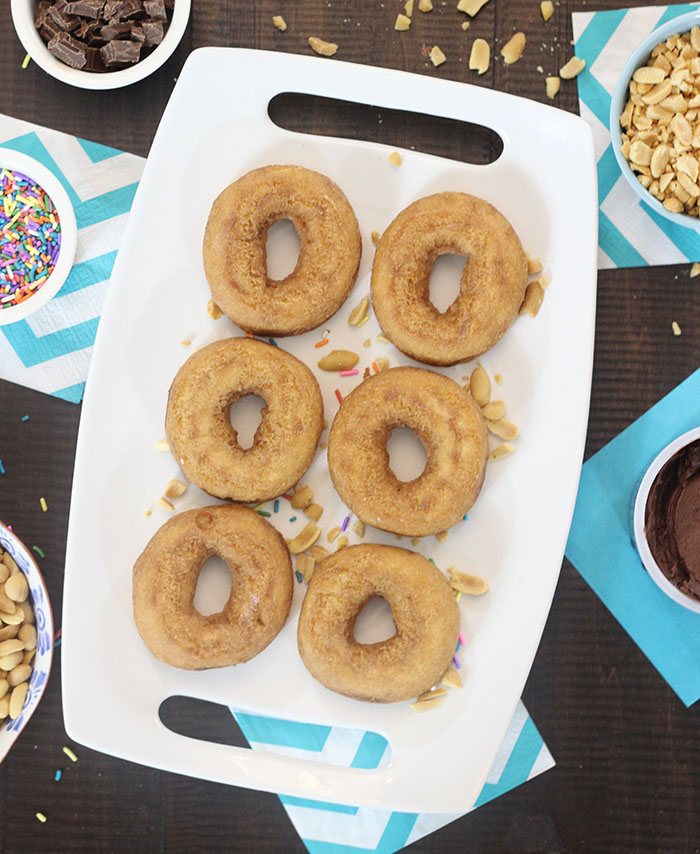 Chocolate Peanut Doughnut Toppings
Starting off with six plain donuts, here are the topping measurements to make these delish delights.
Chocolate Frosting (3/4 Cup)
Salted Peanuts (Loosely Crushed) (1 Cup)
Chocolate Candy Bar (Chopped into bits) (Half of a 2.6oz bar)
Colorful Sprinkles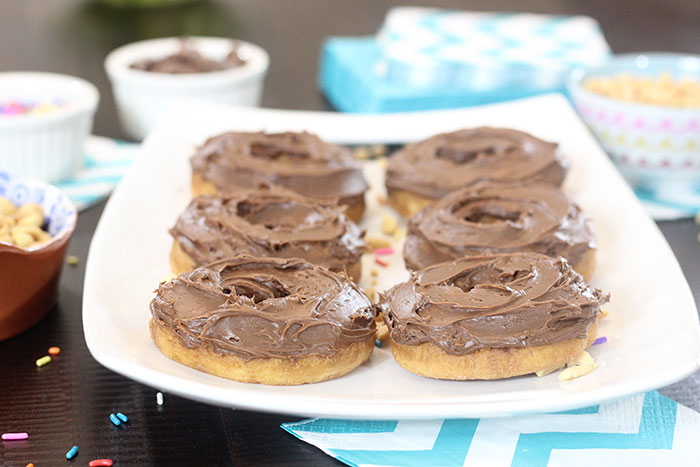 Start by spreading the chocolate frosting on top of each donut. (Yum)
Generously sprinkle the loosely crushed peanuts all over the frosted area of the donut.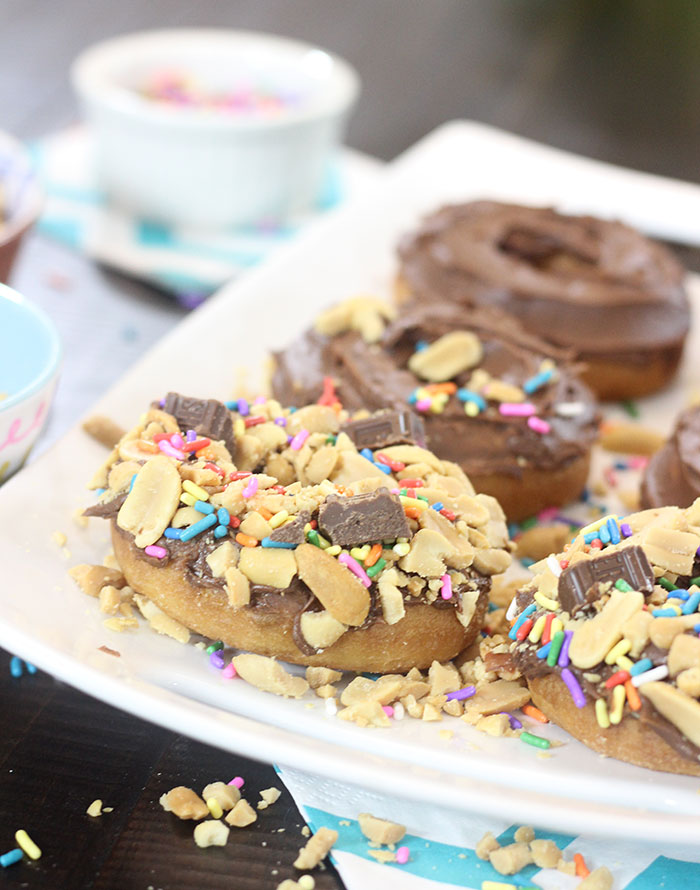 Add sprinkles and press everything into the frosting to stick.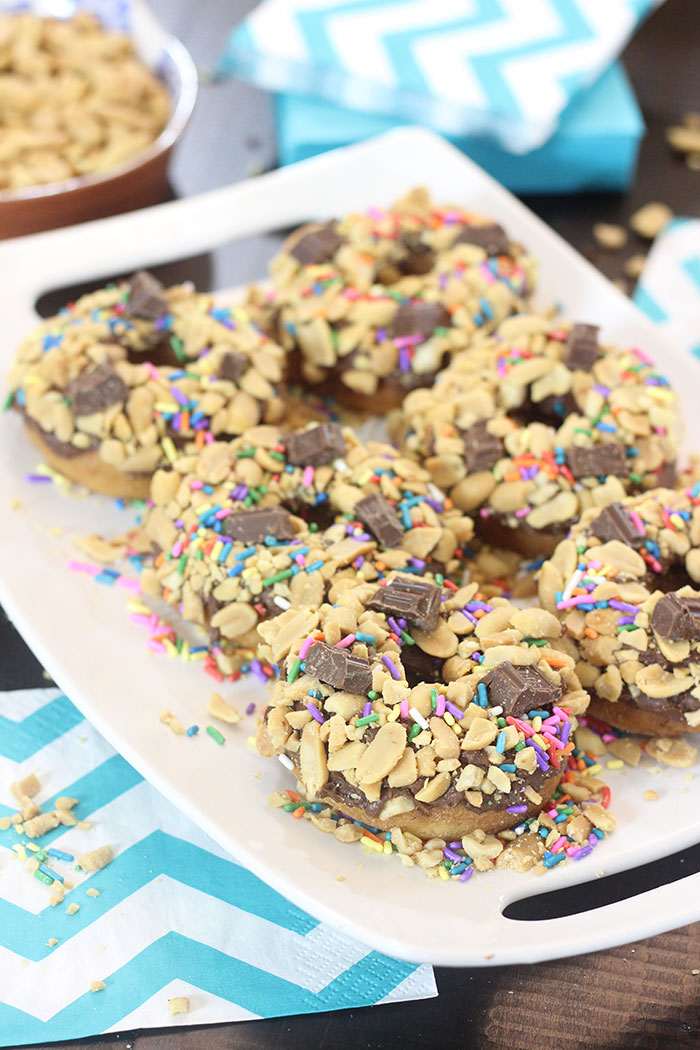 As a final delicious touch, add a few bits of chocolate bar to each donut. Hmm.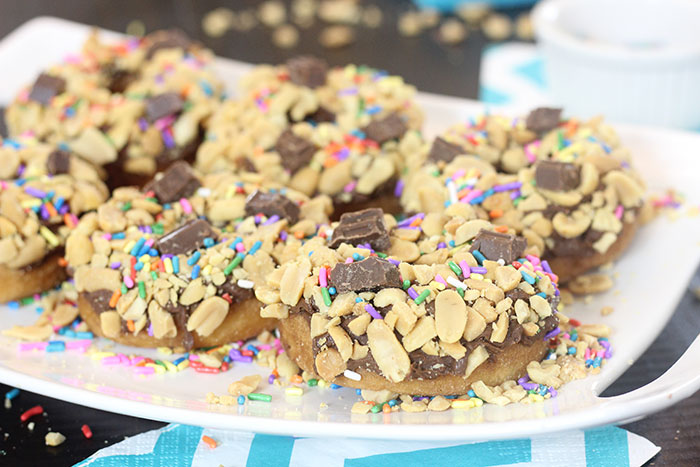 After the watching THE NUT JOB 2 trailer, these salty and sweet nutty donuts really drive the theme home to me. What do you think?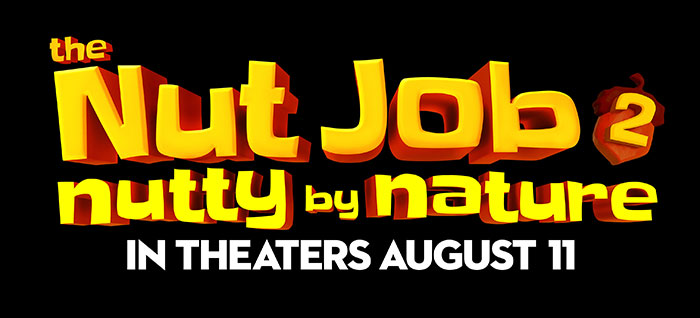 Save the date & celebrate the last days of summer!
The Nut Job 2 will be in theaters on August 11th!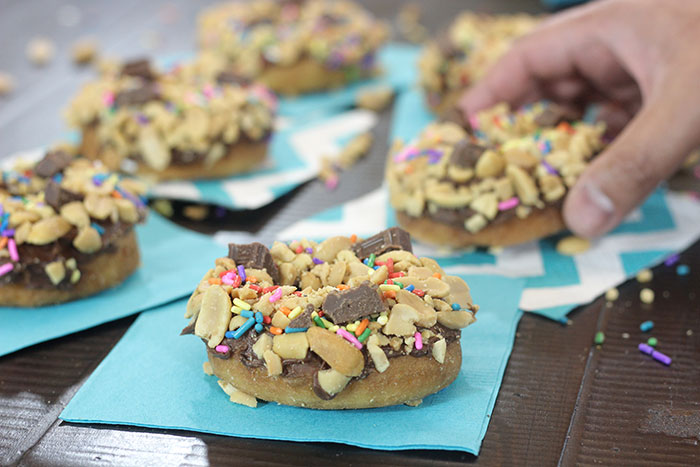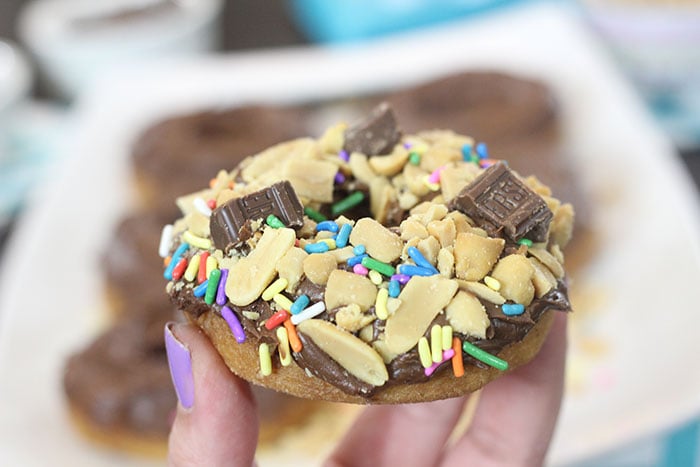 For more fun with THE NUT JOB 2, follow on Facebook, Instagram, and Twitter.
Who will you be taking to see THE NUT JOB 2?