This post is sponsored by Family Dollar.
Milkshakes are such a fun treat right down to the last sip! With spring here, strawberry and ice cream treats have been calling my name. What about merging the two ideas together? This strawberry donut milkshake totally qualifies as a trendy Instagram share and nobody will be able to guess how easy it is to make. Unless you tell them of course. I've never been one to keep a good thing a secret.

To make this lip smacking treat, I used strawberry ice cream, strawberry milk, and powdered strawberry donuts. This easy shake recipe can be customized so easily. Swap out the ice cream flavors, milk flavors, and even the donut flavors. Whip this treat up with just a few simple ingredients from your local Family Dollar in just minutes. Don't forget to check out their $1 WOW Items. I found the cutest ice cream scoops in all different colors.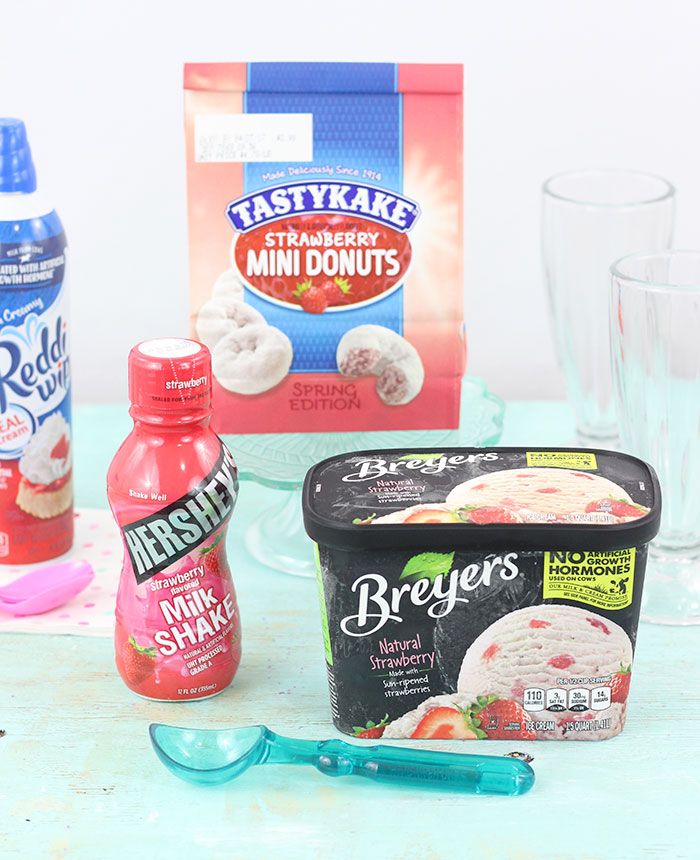 Are you ready for a spring-perfect treat? You've come to the right place.
Strawberry Donut Milkshake
You can make an easy milkshake with just two ingredients: milk and ice cream. This tried-and-true combo does not disappoint. Pop your ingredients in the blender to whip up your favorite flavor in just seconds. To make yours phenomenal, get a little creative and add unique ingredients like mini donuts. This combination is out of this world.
To make this Strawberry Donut Milkshake, here is what you need for each one:
1/3 Cup Milk
3 Scoops Strawberry Ice Cream
3 Mini Strawberry Donuts
Optional: Extra Mini Donuts & Whipped Topping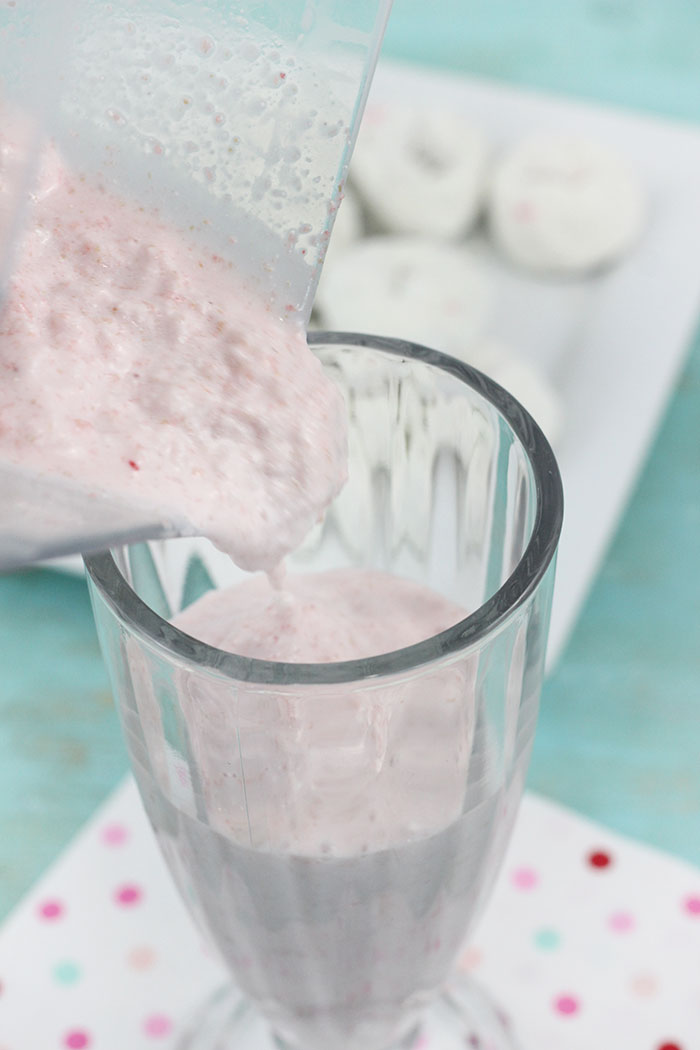 Add your ice cream and milk to the blender and mix until smooth. Then add your strawberry mini donuts and mix again until they are blended. Voila! You have a really amazing tasting treat. I always love to take my desserts to the next level. If you like your milkshakes to be a little extra special, add some whipped topping on top of your shake.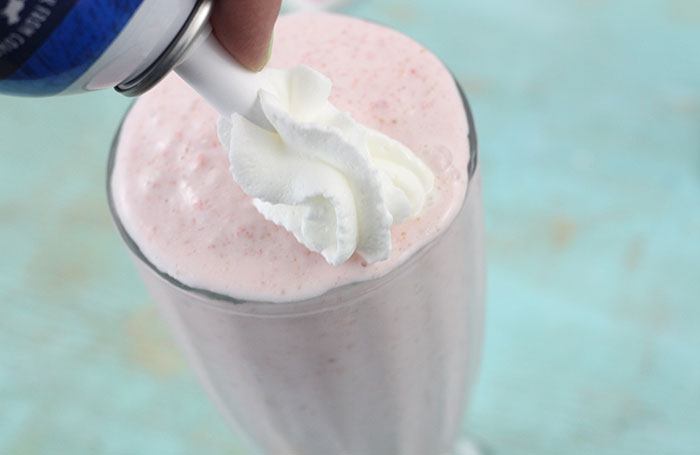 For the ultimate in pretty milkshake presentation, add a mini donut to the top by sticking a straw through the center.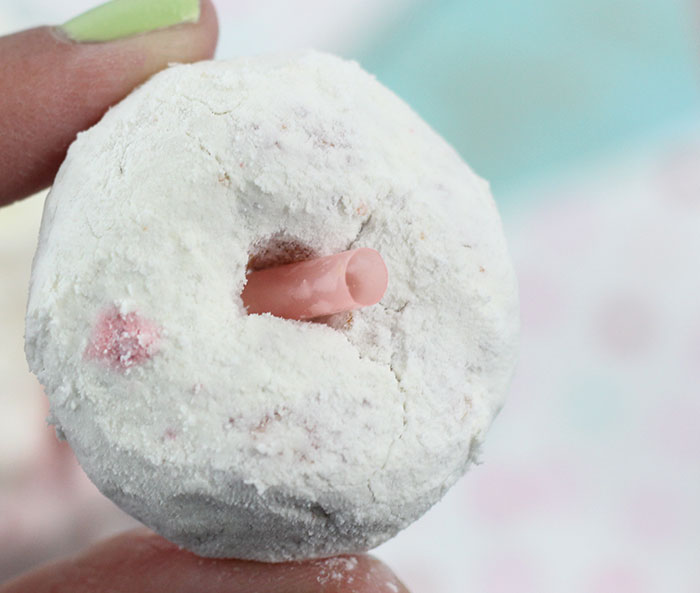 Seriously, how pretty is that?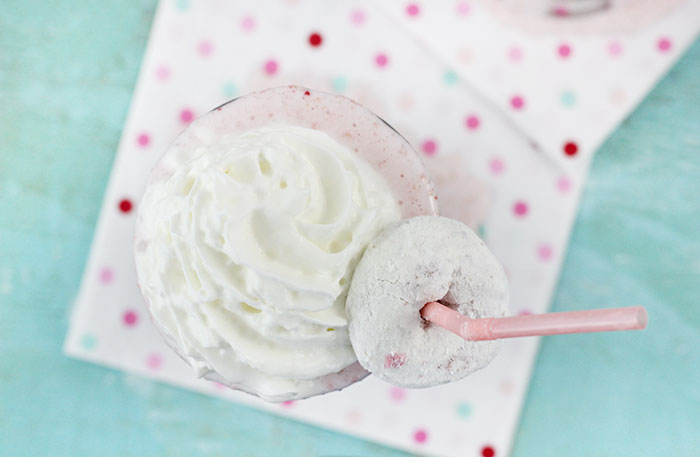 Enjoy your own favorite flavors this season. Make sure to visit your local Family Dollar to get your ingredients.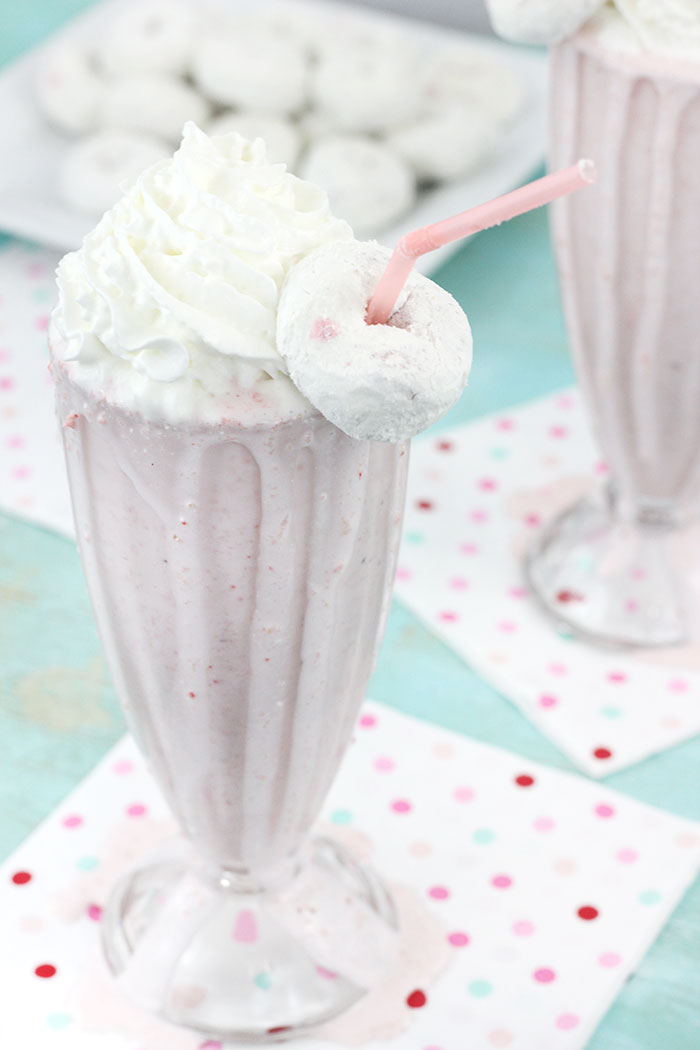 For extra clever savings, make sure to check for available FD Smart Coupons before you leave.
What are your favorite milkshake combos?