It's pretty obvious that unicorn stuff is like everything right now. Magically, I've had some fun unicorn themed projects on my to-do list for about two months now. Thanks to the Starbuck's Unicorn Frappucino craze for putting some pep in my step. These Unicorn Milkshakes are such an easy recipe to whip to make any day more fun. This post contains affiliate links.

This recipe is super simple and would be super fun to serve at a Unicorn themed party or a girl's night in. Why not?
Unicorn Milkshakes Recipe
This is just a basic milkshake recipe made awesome with the addition of a little neon food coloring here and of course, pastel sprinkles and mini marshmallows. Let's get to sipping!
Decorate the Milkshake Glass
Lining the rim of your milkshake glass is totally optional, but I think it knocks these right out of the park. Here's what I did:
For each of your unicorn milkshakes, warm about a half a tablespoon of white frosting for just a few seconds in the microwave. Mix in a tiny drop of your favorite food coloring. I used neon blue and pink. Then take a spoon and drizzle the frosting around the top of your cup. Let it get all drippy and amazing.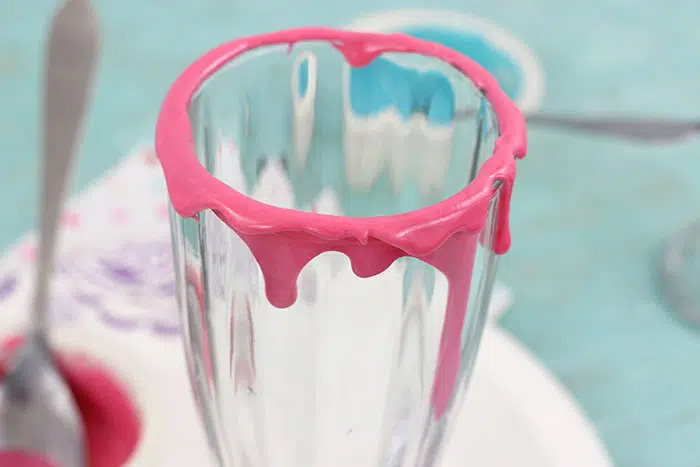 Then, immediately sprinkle or place you extra toppings like these teal sprinkles that I just got or mini marshmallows. Totally epic business.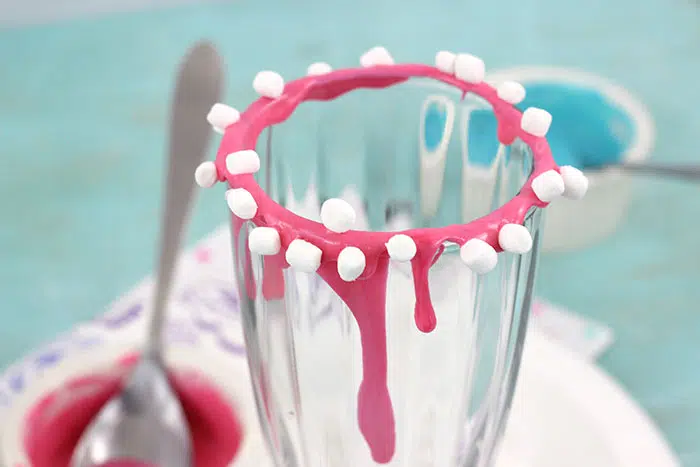 Pastel Unicorn Milkshakes
The neon food coloring can be ultra bold, but when adding just a pinch of ice cream or whipped cream, you get the perfect magical unicorn color.
This unicorn milkshake recipe is built for two, but you can easily make as much or as little as you want. I like two at a time because it makes it much easier to make two different colors and pour some into each glass.
Here's what you need:
6 Scoops of Vanilla Ice Cream
1 Cup of Milk
2 Neon Food Colors (Pink, Purple or Blue)
Make two batches of milkshake in your choice of two colors. I used pink and blue for these.
Add 3 scoops of ice cream, ½ cup of milk and about 3 drops of coloring and blend. Repeat the process with the alternate color. I poured ⅔rds of each color into my glasses and topped each off with the other ⅓rd.
I poured ⅔rds of each color into my glasses and topped each off with the other ⅓rd.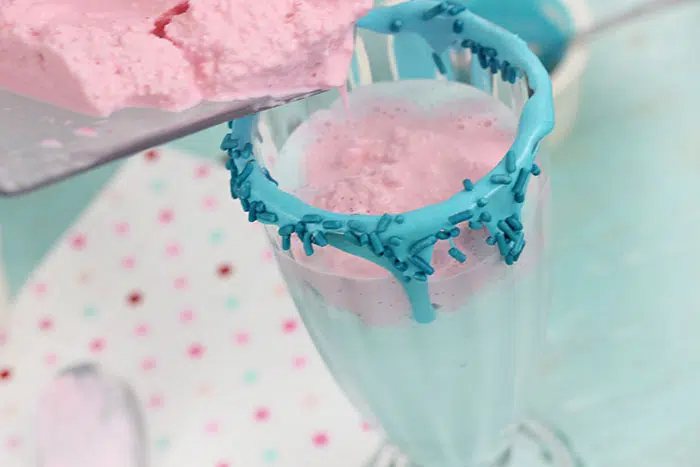 So for example, my first milkshake was filled up with two parts blue and one part pink milkshake and the other was two parts pink and one part blue. Super pretty!
Unicorn Whipped Topping
I refused to use plain whipped topping on these magical shakes, so I used one drop of neon blue food coloring in with about 1 cup of whipped topping and mixed it together to make this super unicorn friendly whipped topping.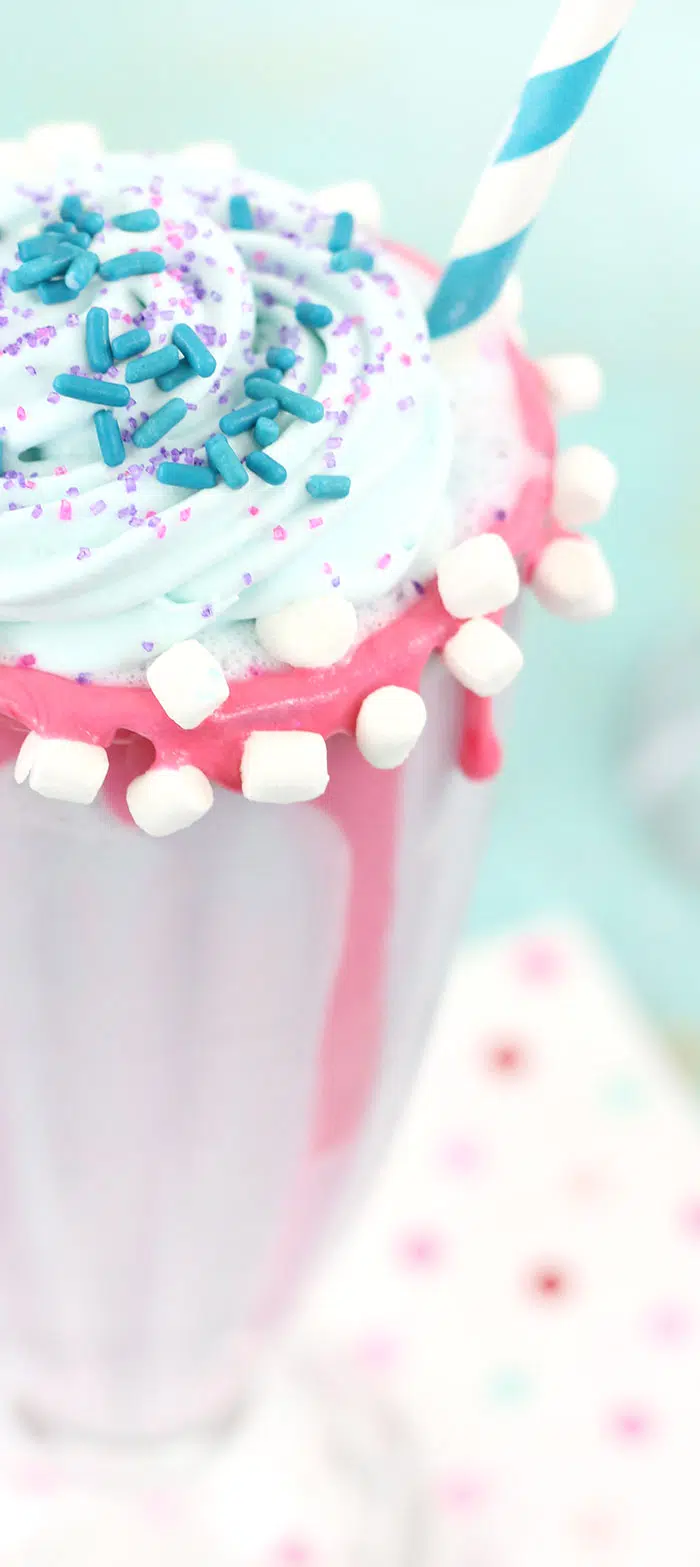 Sprinkle the top of your milkshake with more fun colors. I love the pink and purple sugar crystals, teal sprinkles and of course more mini marshmallows. They are just too darn cute!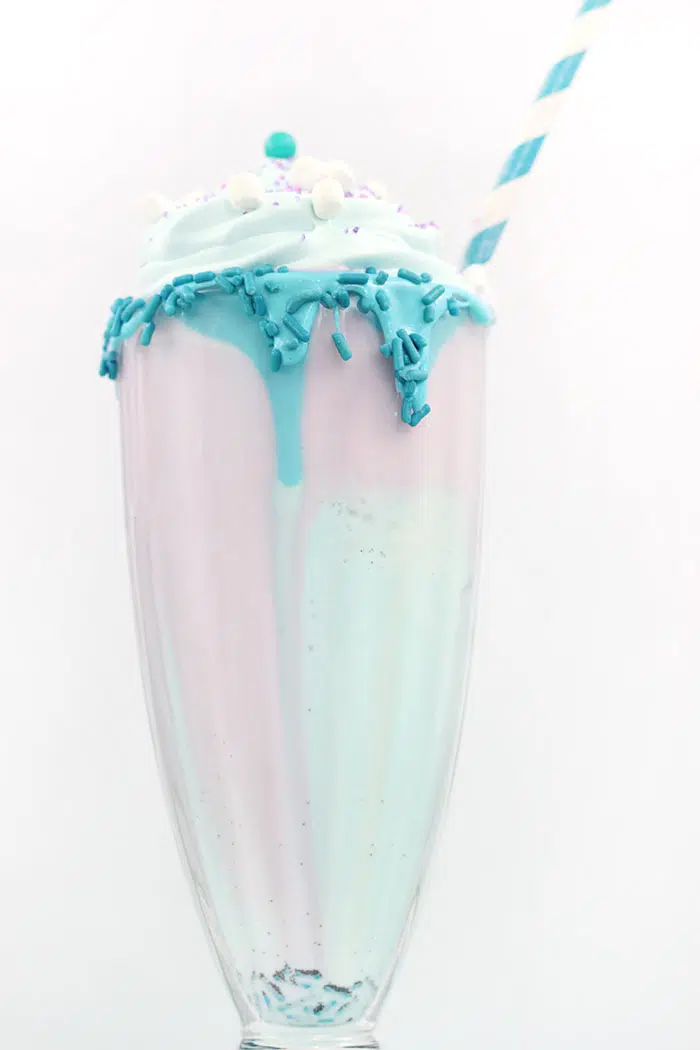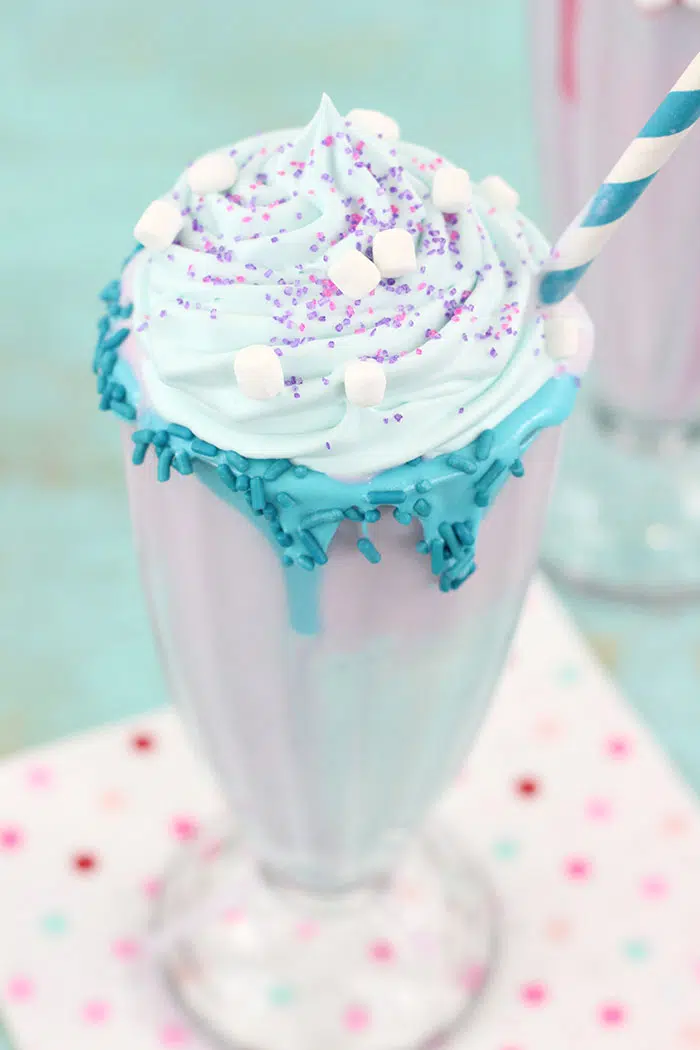 If you liked these milkshakes, click on these Unicorn Sundaes!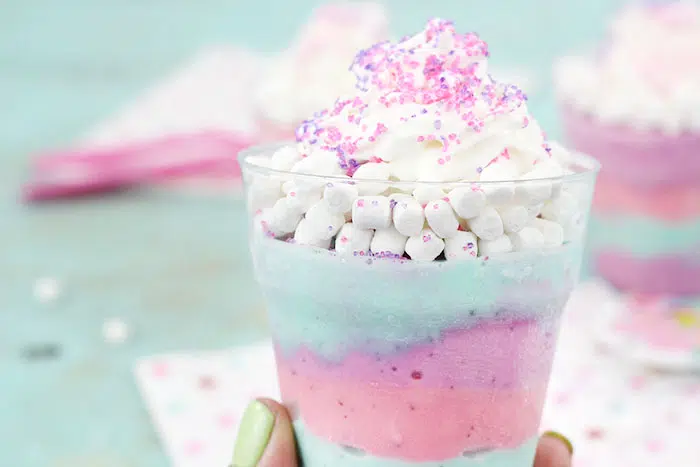 MORE MAGICAL UNICORN DESSERTS
Do you have the unicorn bug? What other magical creatures are you obsessed with?