Do you celebrate St. Patrick's Day? I'm part Irish, but I think I'd still join the festivities regardless. So fun finding all things green and creating a fun celebration. We only drink soda as a treat around here and I can't think of any better time than on St. Paddy's Day to indulge in the fizzy stuff.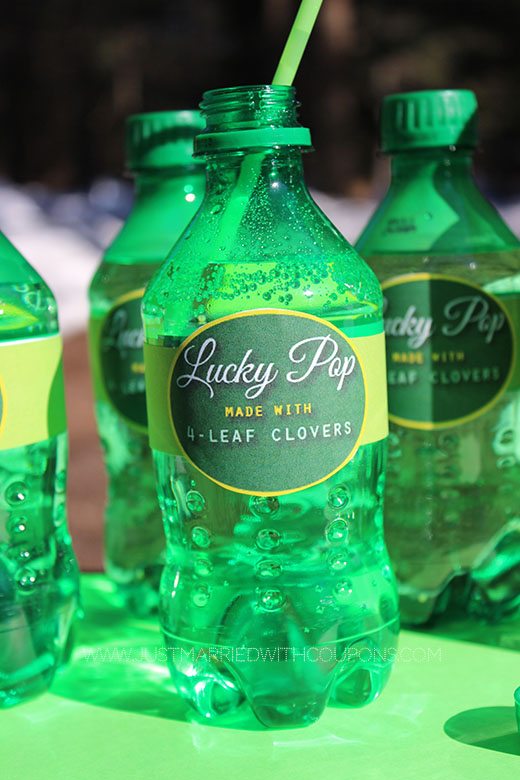 So, I was pondering. What do you think Leprechaun kids drink? Maybe green milk? That's always fun. Well, if I had to guess, I'd say Lucky Pop powered by none other than 4 leaf clovers.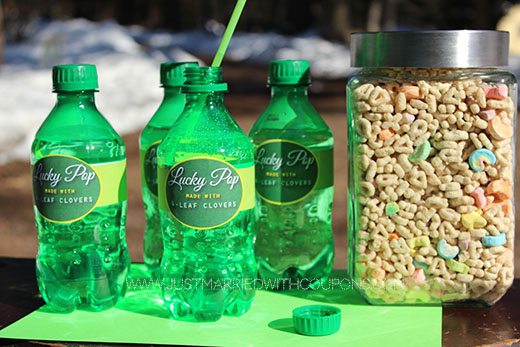 I created a printable to decorate mini bottles of soda. I chose Sprite because the bottle is pretty green, so it totally worked out nicely. These were made to fit the mini 16 fl. oz sized bottles perfectly. Need a snack to go along with your Lucky Pop? Serve up some Lucky Charms cereal! I've been brainstorming some ideas to make fun recipes with the cereal, so stay tuned for more St. Paddy's day fun crafts and recipes.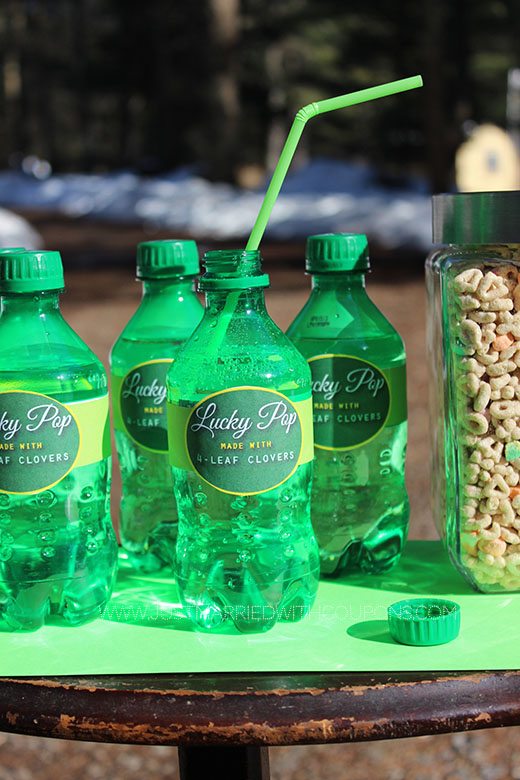 What you need to make these too:
Mini 16 fl oz bottle of soda (I used Sprite)
Print off our Lucky Pop Soda sheet (5 per page)
Tape
Simply cut out each tag and tape around the width of the mini soda bottle. Voila! Instant cuteness for St. Patrick's Day!
Do you celebrate St. Patrick's Day? What fun and memorable things do you do?