Compensation was provided by Elmer's Painters via Mode Media. The opinions expressed herein are those of the author and are not indicative of the opinions or positions of Elmer's.
Nothing makes your special wedding day even more memorable than all the right touches. Am I right? Even the weddings we go to. Which things do you remember the most? Aside from watching true love unite before your eyes, there are always those fun and unique things you take away with you. Whether it's a super cool wedding favor or a knock it out of the park guest book alternative idea. Hey, on that note... I came up with something super easy to make that is sure to ignite a spark with all who sign. Plus, the new married couple gets something to have as a precious keepsake for years to come!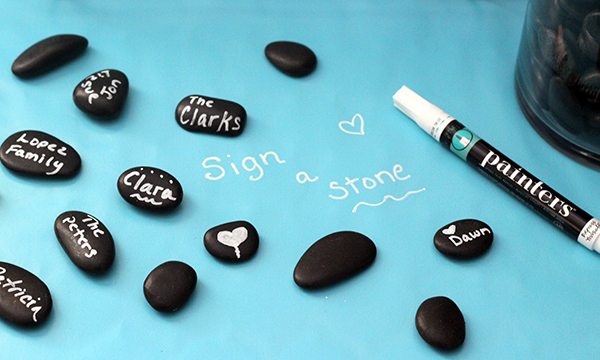 With the help of the totally nifty Elmer's Painters 'Neon Bright's', 'Bright Colors', and 'Super Tips I was able to create a mess free project. This was my first time trying these products and I think I've found some new favorites. You see, I am kind of afraid of paint. That's why I usually opt for the easy route like spray paint for example. But, for intricate projects these new Painters are definitely going to be my BFF. They worked out perfectly for every aspect of this wedding DIY.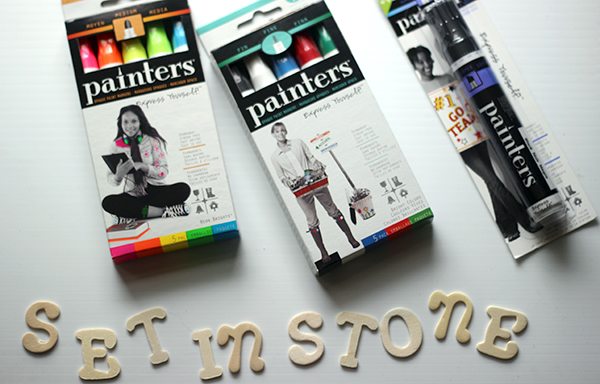 Set In Stone: A DIY Wedding Guest Book Alternative
To create this fun project, here is what I used:
✓ Painters Super Tips in Black
✓ Painters Bright Colors in White and Blue
✓ Painters Neon Bright's in Neon Blue.
✓ White blank canvas 11" x 14"
✓ Small Wooden Letters
✓ Small Wooden Heart
✓ Craft Glue
✓ Black Stones
Step One: Use the Painters Super Tips in Black to pain all of the wooden letters to spell out the names of the people getting married and the words "set in stone". Let dry. These dry super quick. My first letter was dry to the touch before I was even done painting them. These work just like a marker would, you basically just draw your color on. So cool! Then, paint your wooden heart in the Painters Neon Bright's in Neon Blue. Set aside.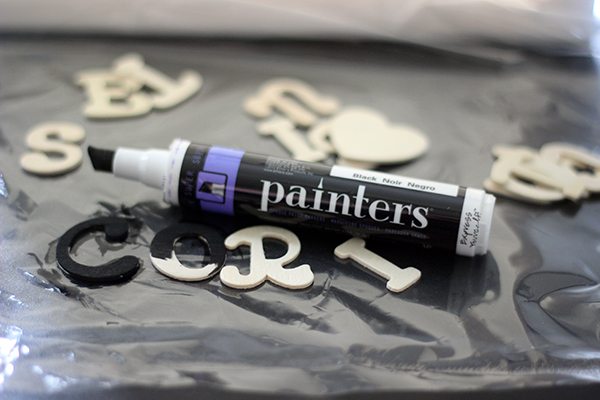 Step Two: Pencil in your wedding date in the center of the white canvas. When you are ready, use the Painters Bright Colors in Blue to color it in. Let it dry completely.
Step Three: Glue the rest of the words onto the canvas. Let dry.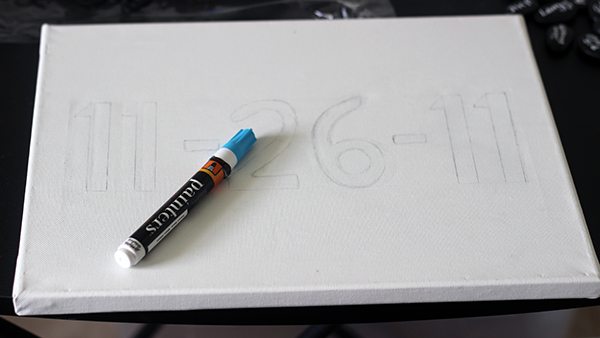 Step Four: Create your scene. Find something to prop up the "Set In Stone" sign. Get a pretty glass jar to store the black stones in. Lastly, provide some Painters Bright Colors in White so that guests can "paint" their names onto the stones. Have guests set them aside, they dry quick and should be completely ready to pack up once the wedding is over.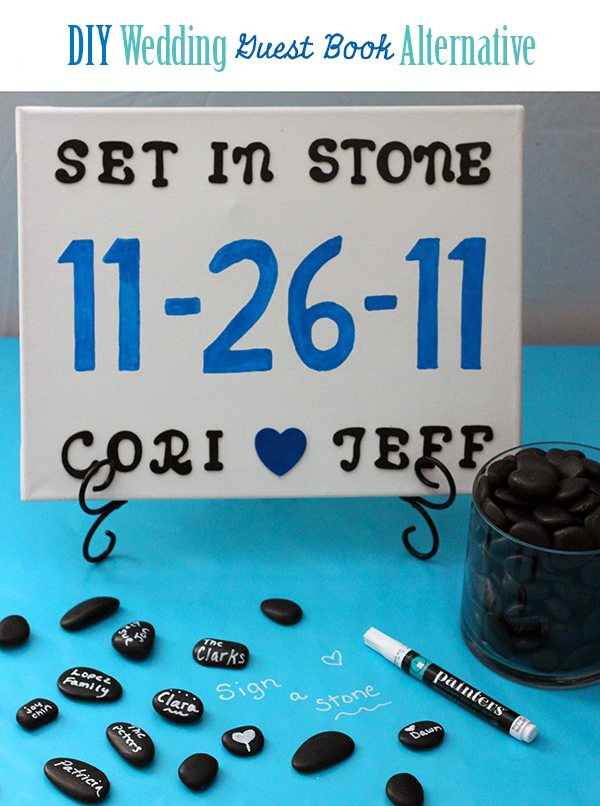 Now you have something memorable for the bride and groom! Plus, I don't think guests will forget how sweet this idea is either!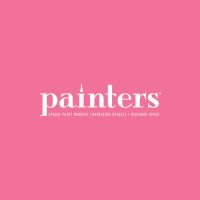 Painters® Paint Markers are as fresh and fun as the projects they create! These colorful opaque acrylic paint markers are perfect for decorating, drawing and personalizing almost any surface. Available in a variety of colors & tips, they are fast drying, permanent, streak-free, non-toxic & acid free. Express Yourself™! Follow Elmer's on Instagram & Pinterest
Have you seen any creative alternatives to wedding guest books? What were they?