I am a member of the Collective Bias®  Social Fabric® Community.  This shop has been compensated as part of a social shopper amplification for Collective Bias and its advertiser. #CollectiveBias
We love getting together as a family for sporting events at home. It's a great time to sneak in some fun family time, especially during the long winter months here. Every time we watch sports like basketball games and special shows, we love to have some delicious munchies. What usually happens is that I end up missing a portion of the game because I am trying to finish up in the kitchen. Lately, I've been trying to plan easy solutions so that I can spend less time in the kitchen and more time enjoying the fun with my family. As much as I love a little alone time in the kitchen, I enjoy lazy fun days catching a good basketball game with my fam! I've come up with some surprisingly simple, but festive basketball party ideas for your next game!
We always love having pizza on special occasions, I headed off to Walmart to pick up some tasty DIGIORNO® Pizzas. I purchased their Stuffed Crust Buffalo Chicken and  Stuffed Crust Sausage, Peppers, and Onions. I knew we'd all love these newer pizzas and I'm a total sucker for cheese stuffed crust! Plus, its so much more affordable than ordering out. You can make it hot and fresh whenever your ready for some delicious mouthwatering pizza! These pizzas can be found in your Walmart freezer section for a quick basketball watching party! Keep them in your own freezer until your ready to eat.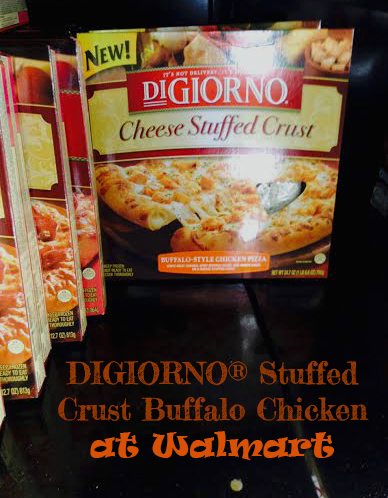 Buffalo Chicken is one of my hubby and sons favorite things to eat, especially on game day. They have already requested that I stock up next time I go shopping.  The cheesy stuffed crust is out of this world. My hubby normally ditches the crust on pizza, but not on these.  Every bit of pizza was gobbled up, definitely no leftovers.  We loved the flavor of the Stuffed Crust Buffalo Chicken, definitely unique and incorporates the flavors we've grown to love particularly for game days. The Stuffed Crust Sausage, Peppers and Onions was packed with it's own unique flavors. We loved the combination of the peppers and onions, they really made the sausage and overall flavors pop. Total score for team mom!

Easy DIY Basketball Party Ideas
To make a basketball watching party even more fun, I decided to pick up a few extra things while I was at Walmart. What is pizza without tasty beverages? I wanted to add some type of sporty net material to make my mason jar cups fun. As I cruised the sporting aisles, I spotted a mesh safety vest. This was just perfect for DIY Net Cups. I wanted to stay within classic basketball colors and this totally worked.  To make these, I simply trimmed out enough material to wrap around the cups perfectly.  Use either heavy duty tape to adhere it to the cups if you'd like a super easy option. You can also use a glue gun to adhere the mesh to your cups.  My son thought these were super fun! I loved the way they came out and best of all, it only took a few minutes to put together!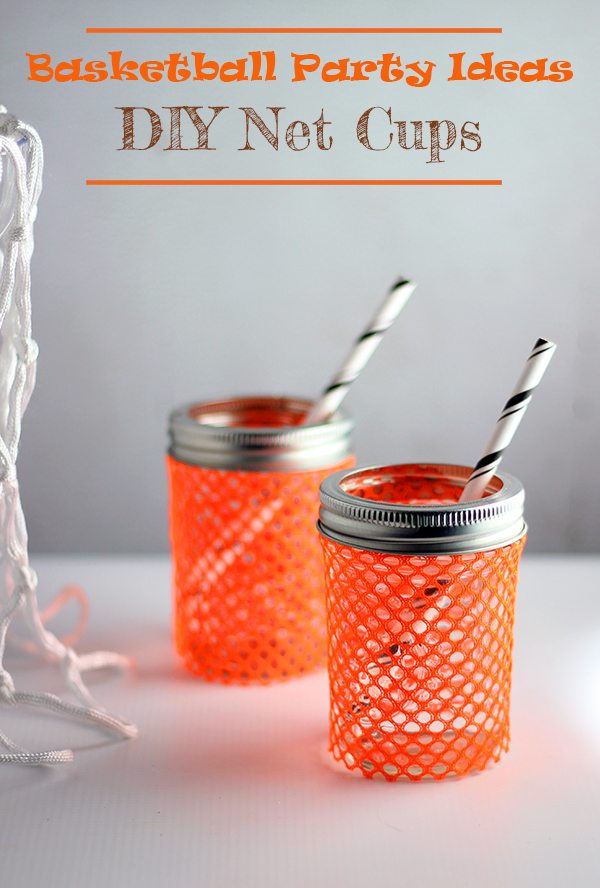 Next, I wanted to take serving my DiGiorno® Pizza to another level. Thinking "slam dunk" when I found cheap basketball nets.  I knew I had to make this work! I shopped the party section and found a tall party cup and sturdy cardboard cake servers. To put this DIY Pizza Server together, I simply placed the extra net inside of the cup and taped the cake board onto the top. So easy and affordable. The net was around $2 and the cup was about the same price! Another Score!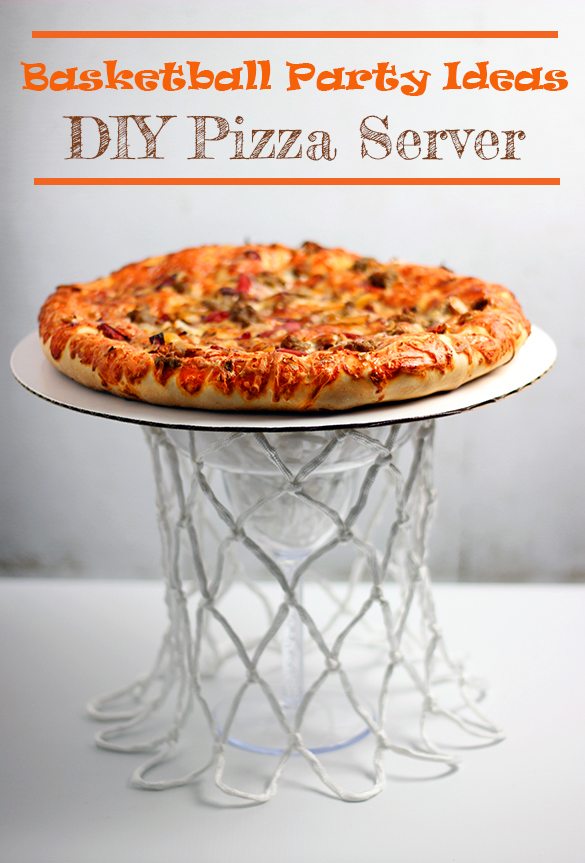 Creating a fun basketball watching get together can be both easy and affordable. Love it! No need to spend a lot of cash or time prepping up something fantastic in your own kitchen. Your friends and family will be impressed!
Ready for some #NewFavorites?
Visit the Walmart website for more ideas with DiGiorno® Stuffed Crust Buffalo Chicken Pizza and Stuffed Crust Sausage, Peppers and Onions!
Which DiGiorno® pizza will you try first?