It's almost Peeps® season! I can't think of a more nostalgic treat! I've been asked to put together some fun Peeps® Treats using Wilton products to share in this sponsored post by Lunchbox. As you can imagine, I was pretty excited about being asked to have fun in the kitchen. All opinions are my own. First let me tell you about some awesome new flavors that we tried. Party Cake, oh my! Yes, they now have Party Cake Peeps®! Then there is Blue Raspberry which ended up being my favorite and then the prettiest pink Bubble Gum flavor. So much fun! So, are you ready for some mind blowing Peeps® fun with recipes and PRIZES? Let's do this!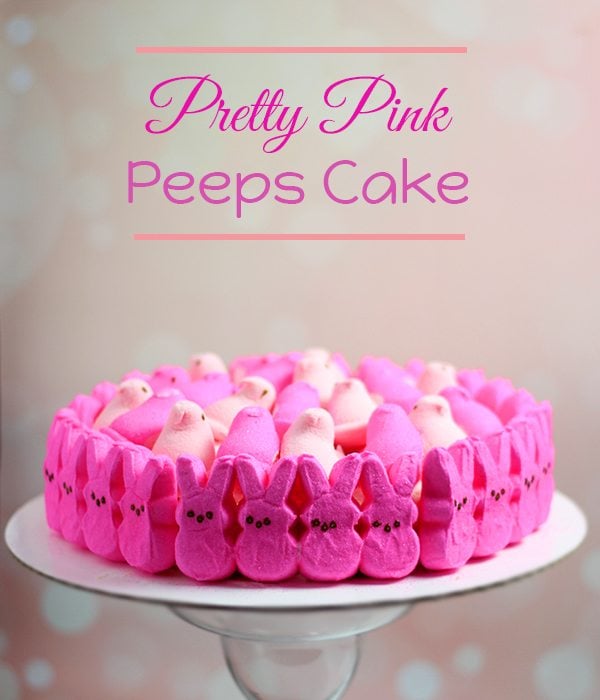 3-D Peeps® Lamb Cake:
This was my first time making a 3-D Cake and I had no idea how amazing the Wilton 3D Lamb Pan Set would be. To make this, you need 5 cups of cake batter which is a little more than 2 boxes generally. To frost, my mom and her awesome cake decorating skills came in handy. To frost, we used the Wilton 23 pc. Cake and Cupcake Decorating Set. She used a star tip and then the frosting tool that comes in the box to make a flat surface for the face. I highly recommend picking up both at Walmart! It helps rookies like me create awesomeness easily! Love it!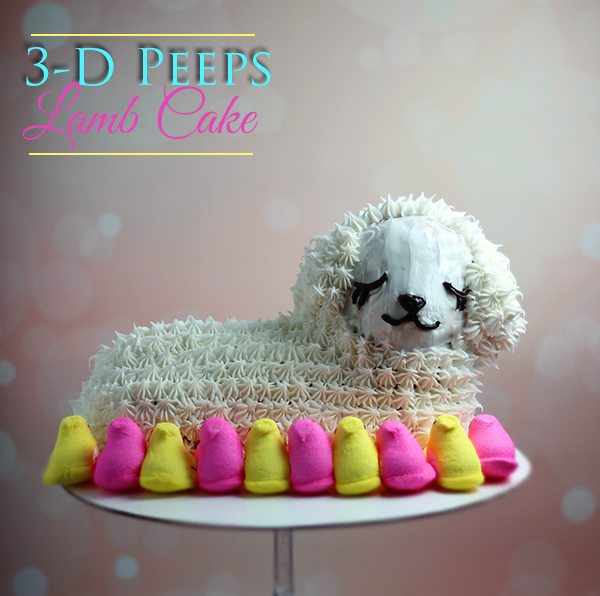 Pretty Pink Peeps Cake:
Loving the different color pinks for this cake. I used the leftover batter from the lamb cake to make a simple 9″ layer cake. Frost generously, then add your choice of Peeps® Marshmallow Bunnies. Press them firmly around your cake into the frosting. Add even more Peeps® Marshmallow Chicks to cover the entire top of the cake. This is SO easy and the kiddos will adore it!
Marshmallow Peeps Dip:
How about some more gooey delicious marshmallow Peeps® dip for an added touch to your spring festivities? You can make an easy Marshmallow Peeps® Dip by mixing the following:
1 Box of White Cake Mix
8 oz softened Cream Cheese
2 Cups of Whipped Topping
1 Cup of Marshmallow Spread
Use a high powered mixer for faster results, blend until smooth. Yummy!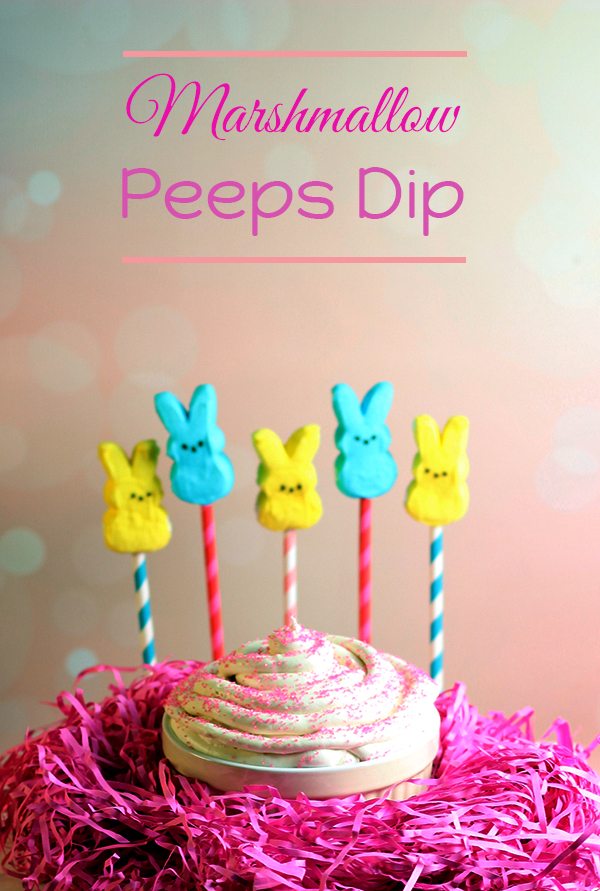 It's all about #PeepsTreats, follow along on all of your favorite social media to find even more amazing goodies and ideas!
What are your favorite Peeps® flavors? What #PeepsTreats will you be creating this year?