Ready to get your Hocus Pocus on? Swooping in with a yummy ideas for spending Halloween indoors but still want to have a blast. Enter this Hocus Pocus themed candy buffet. Perfect for luring the little children in for a moment of fun, of course. This post contains affiliate links.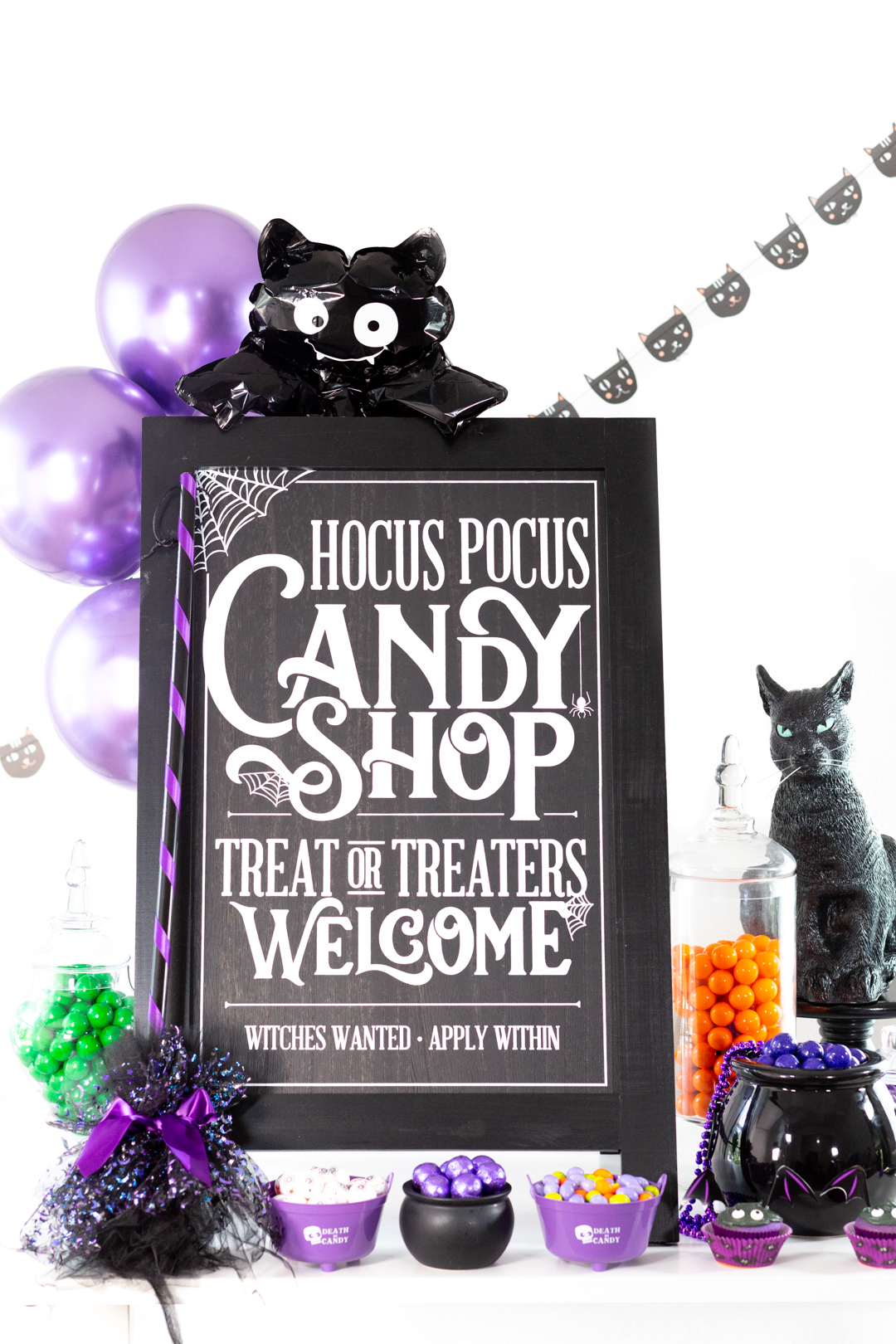 I've only watched the movie 4 times this season, so it's only natural to bring the fun to life with some delicious treats. You may have seen my Hocus Pocus themed candy board last week? This was another part of my Halloween plans. With Halloween only in days, I rushed to squeeze these sweet and spooky ideas in to share.
HOCUS POCUS CANDY BUFFET
You can completely make this witch inspired party idea your own with your own candy and sweet choices. Use these ideas as inspiration to make it your own.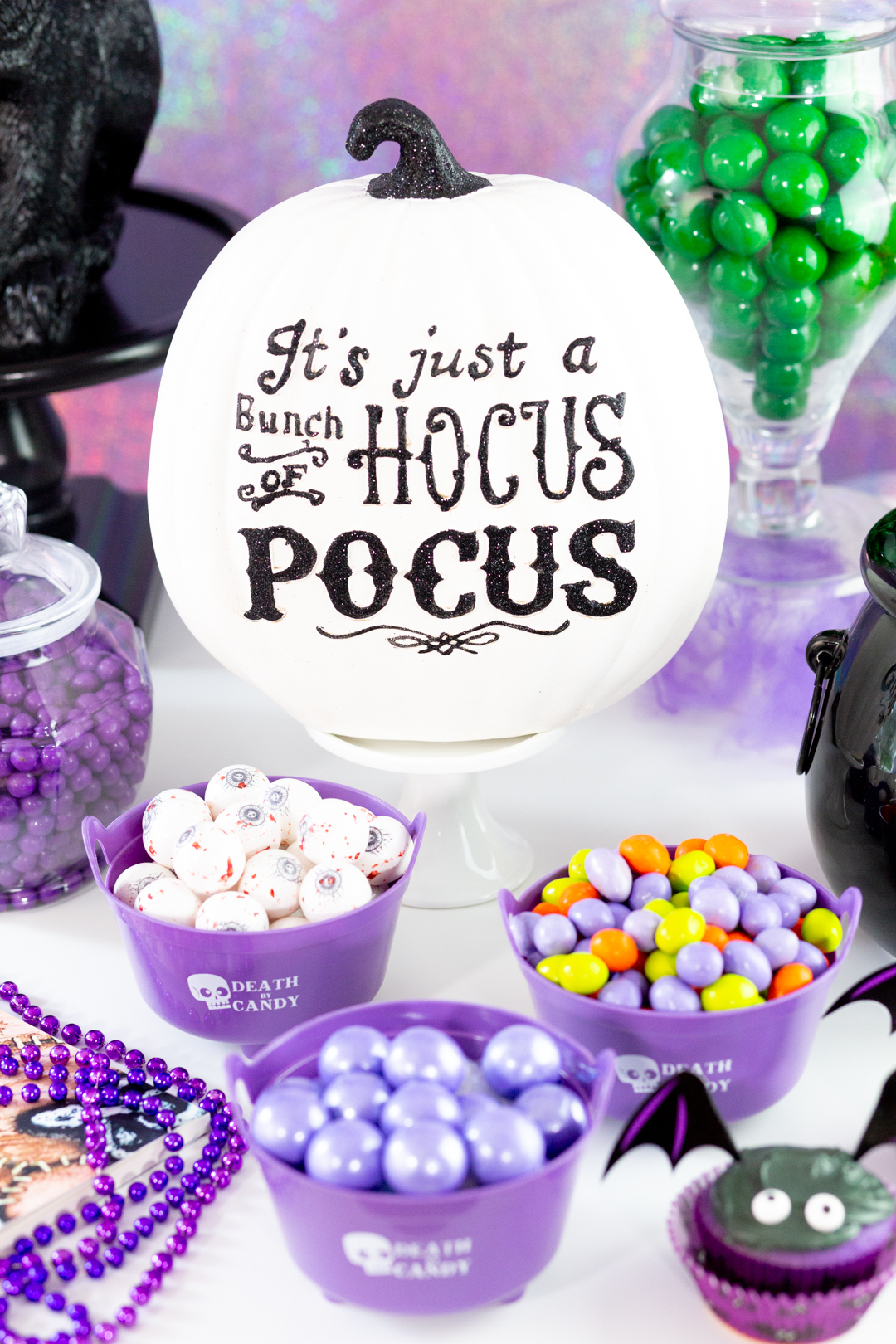 If you can't get your hands on a sign, you can make one to print. Easy peasy! Then grab all of your spooky Halloween decorations and get to work.
Adding a variety of candies and bowl is key for an interesting set up. Use little cauldrons, candy dishes and apothecary dishes for visual interest.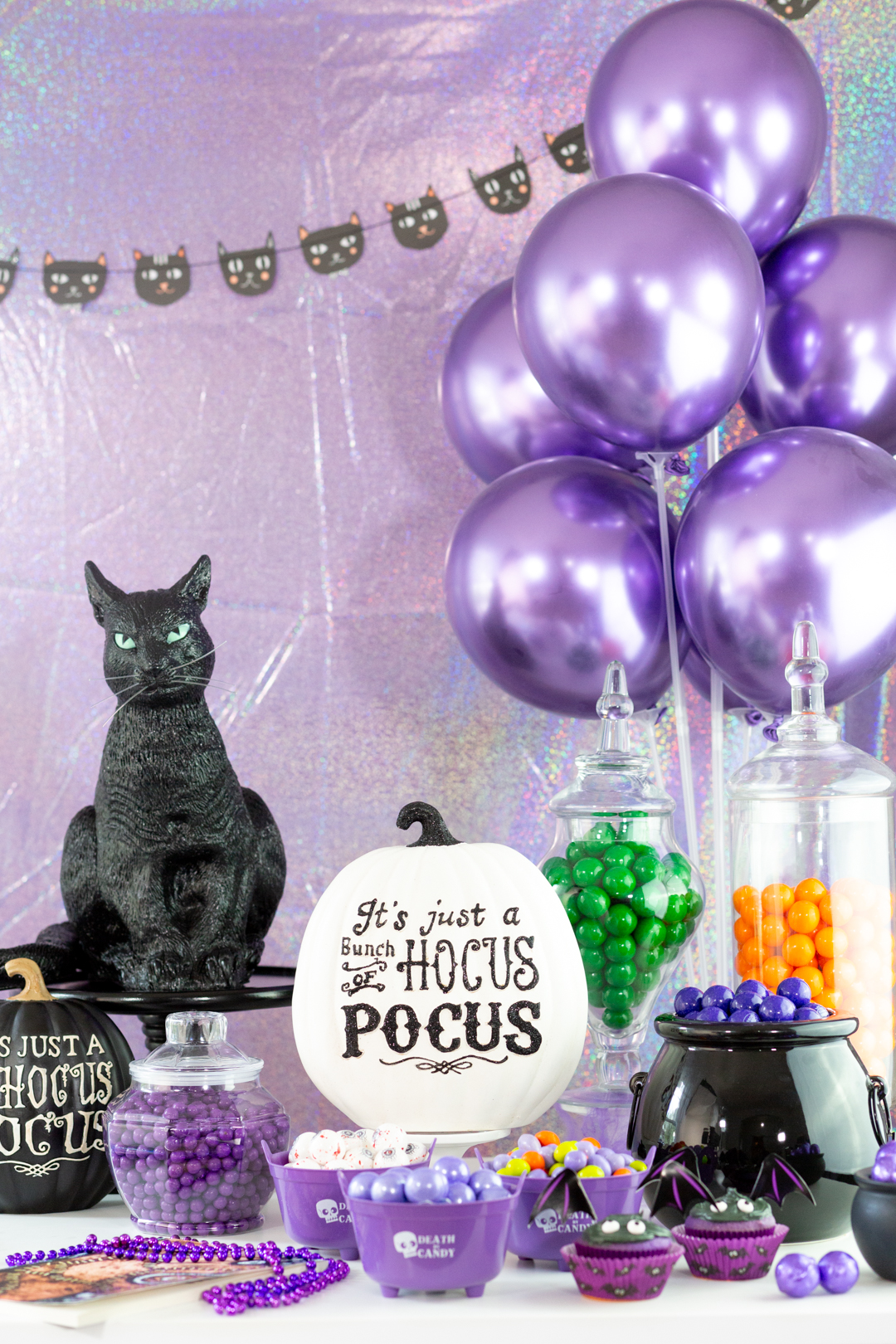 Give your party height by adding on cake and cupcake stands to help.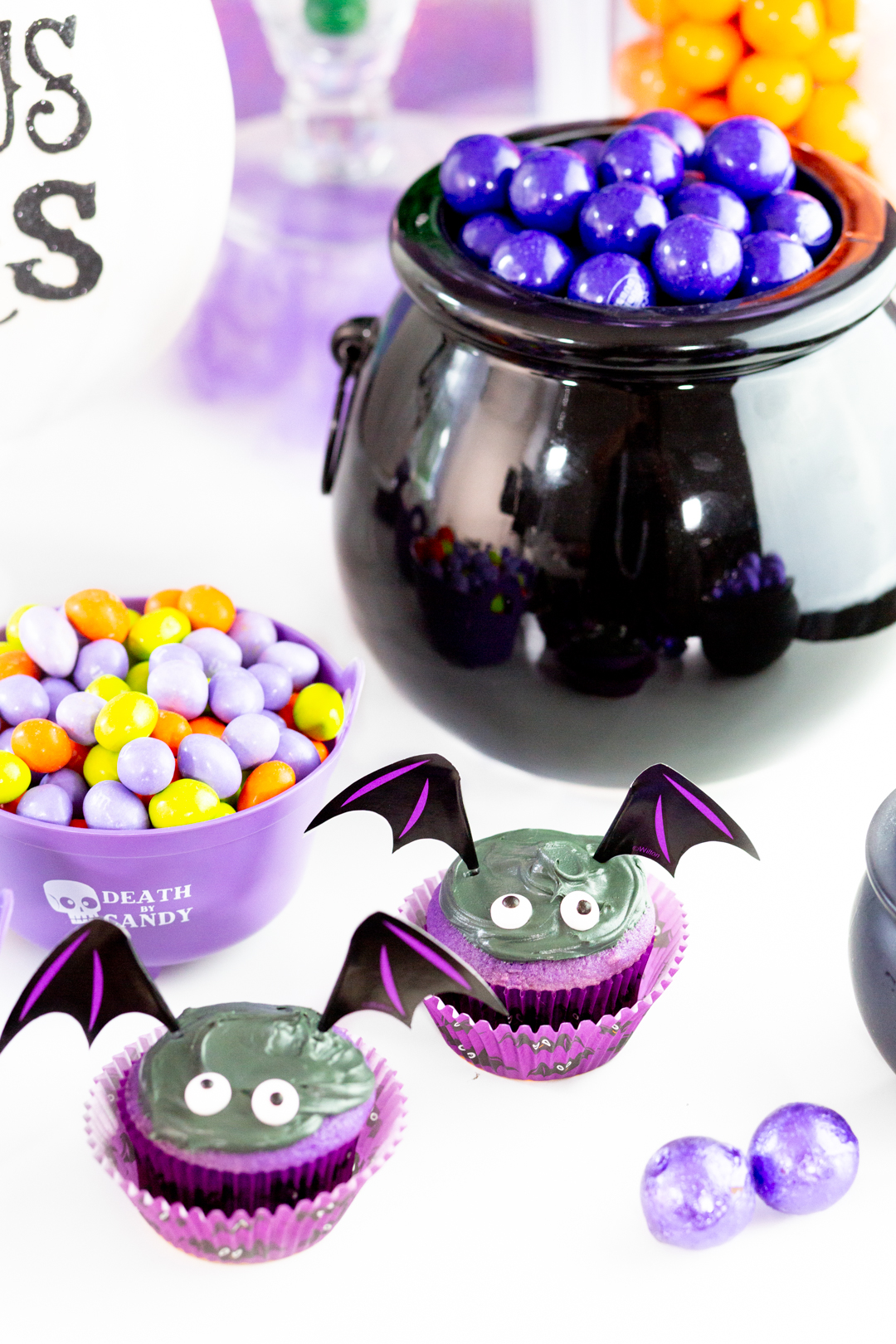 Add balloons, beads and more candies to your table to make it feel more full.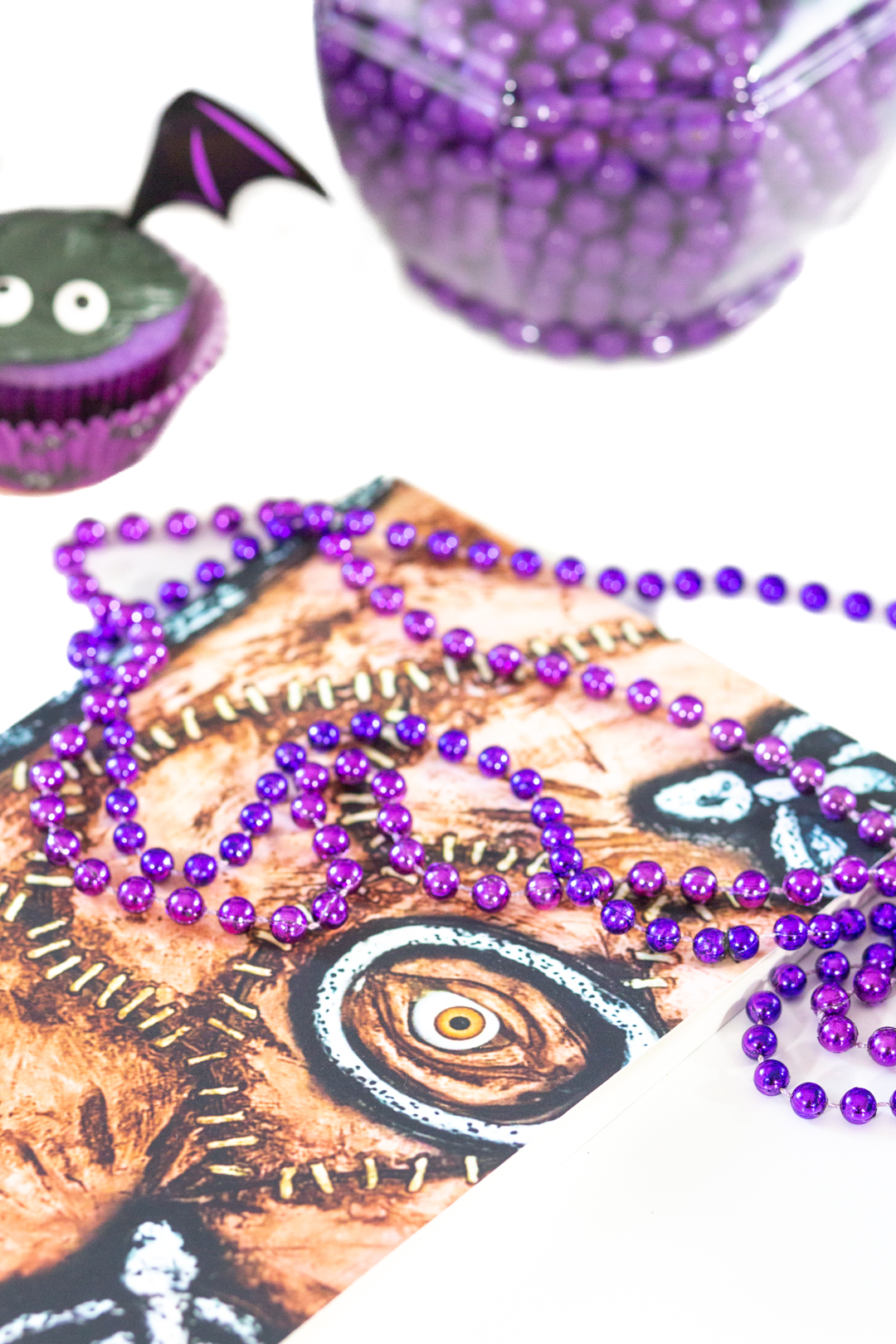 Easy cupcakes for your hocus pocus party. I loved the Wilton Bat Cupcake kit that I had on hand. Here is a similar one found here.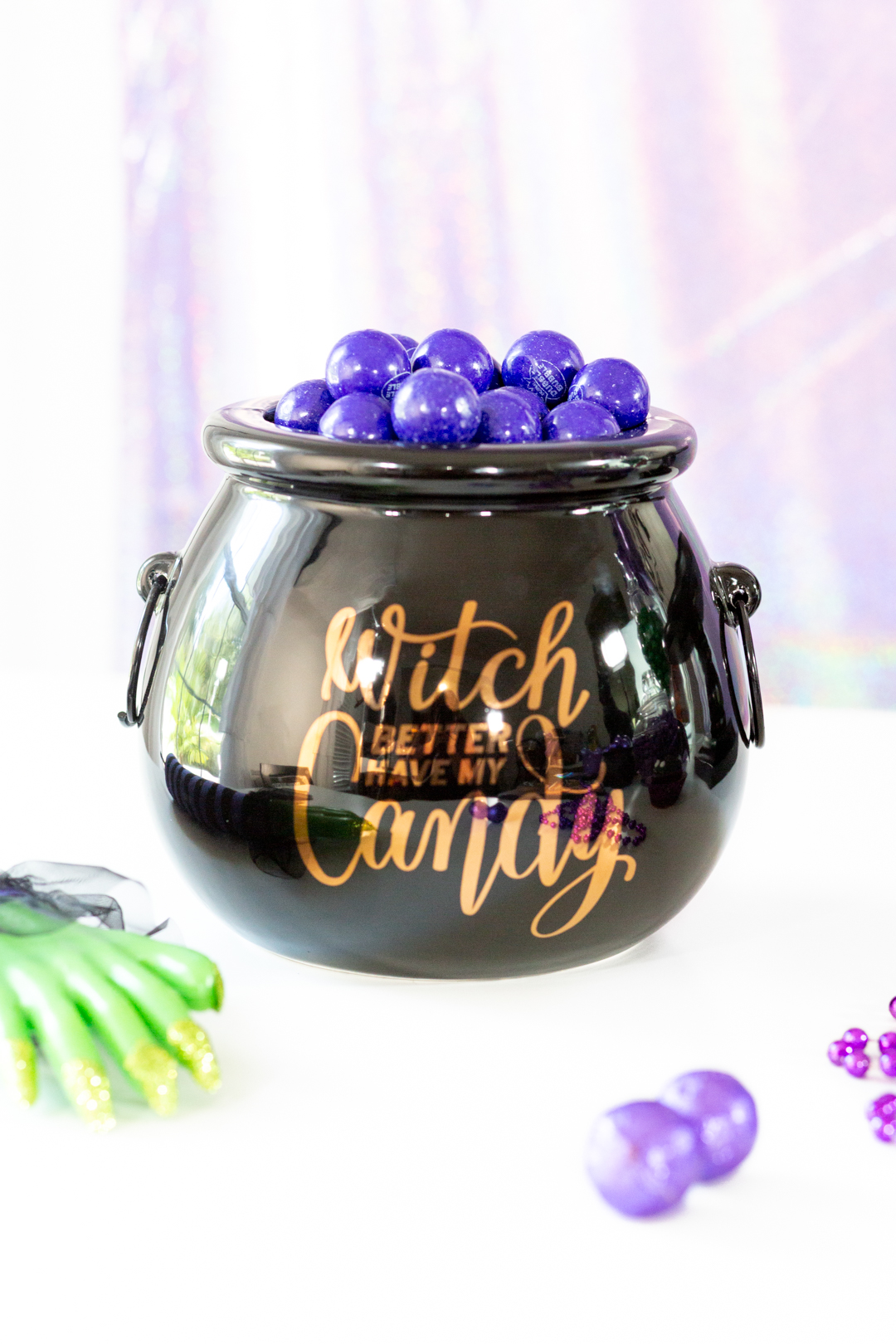 FAVOR BAGS FOR CANDY
This candy table could also be used as a part of a larger party set up.
My favorite pick for a Hocus Pocus Candy Buffet are these small iridescent sealable bags here. They are so pretty and add a magic vibe.
You could also opt for small favor boxes like the ones I shared in this mini charcuterie board post.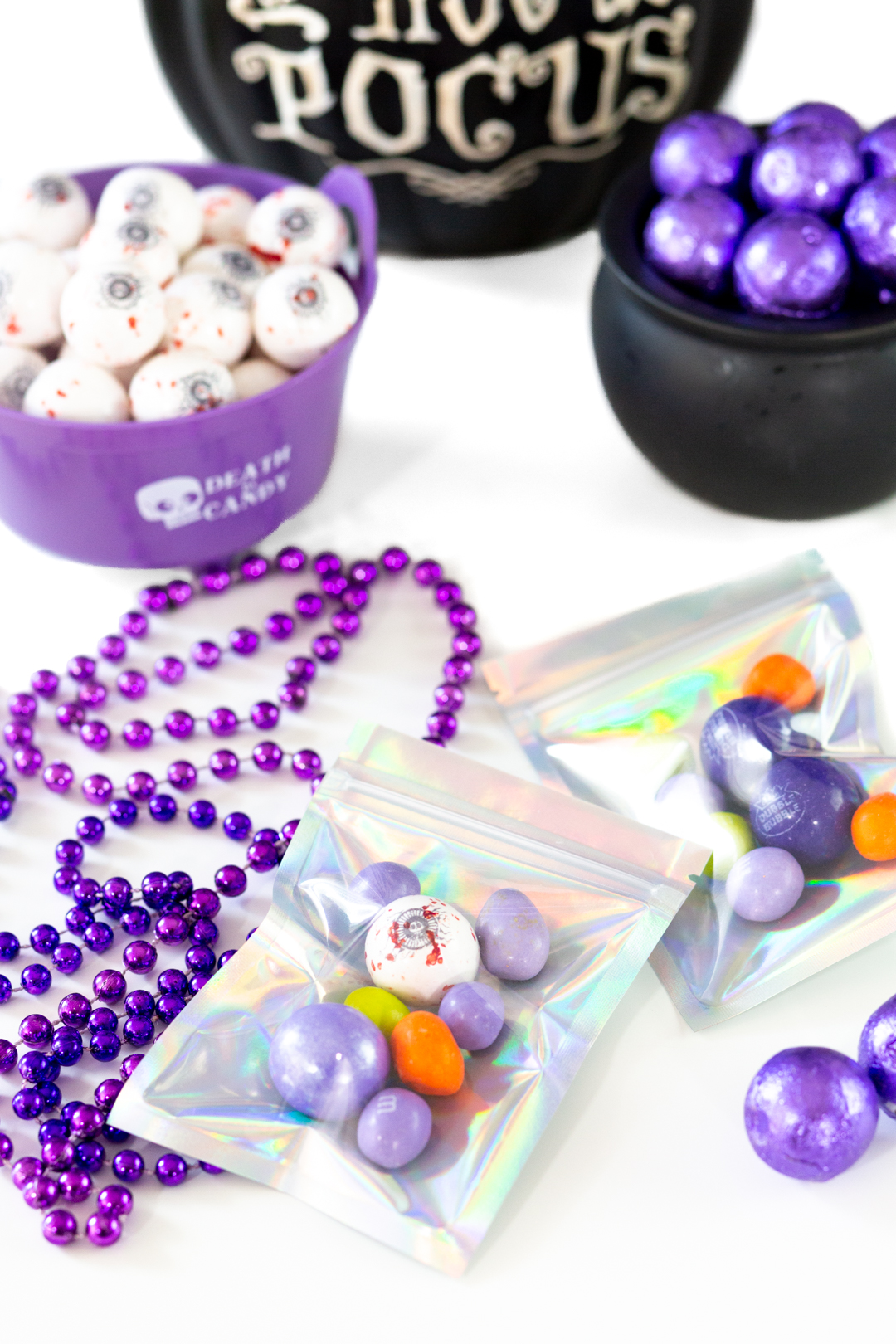 This Hocus Pocus Candy Shop sign is by far my favorite part of this celebration. Unfortunately it sold out so quickly. However there is no shortage of Hocus Pocus themed signs on the market. Here is one here.
But for fast and easy, I highly recommend checking out Etsy. Here are some fun signs that I found below, but there are TONS.
You can also find printable banners and other party items.

EASY HALLOWEEN IDEAS
Boo. Make this quick and simple ghost cake in minutes.
Want more candy bar ideas for Halloween? Here's a fun one.
These cute and spooky Halloween ideas are everything you need to throw a whole party in minutes.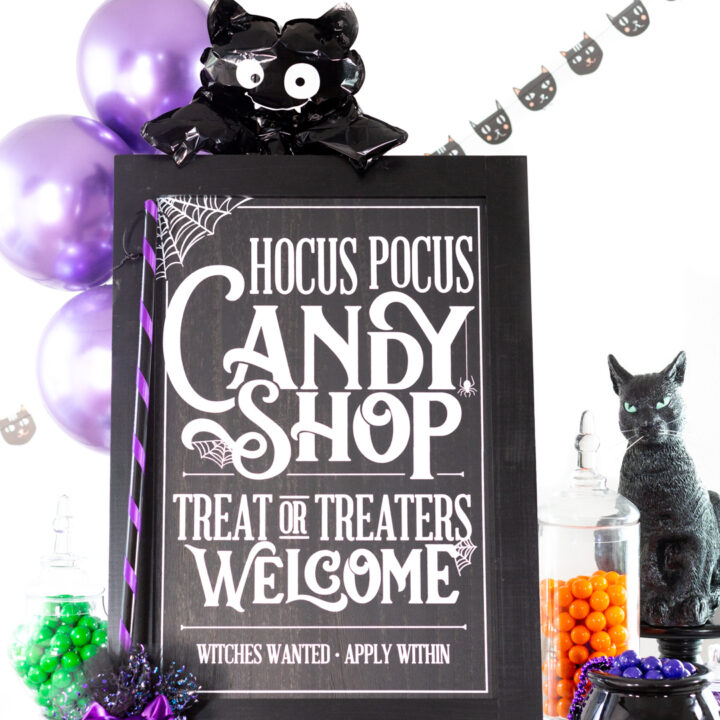 Hocus Pocus Candy Buffet
Prep Time: 20 minutes

Total Time: 20 minutes

Hocus Pocus Candy Buffet Ideas for Halloween. Fun Witch Party Theme.
Ingredients
Dark Purple Gumballs
Shimmer Purple Gumballs
Green Gumballs
Orange Gumballs
Eyeball Gumballs
Halloween M&Ms
Purple Foil Wrapped Chocolates
Purple Licorice
Bat Cupcake Kit
Instructions
Choose Your Color Theme. I chose purple, orange, green and black.
Use a Hocus Pocus sign (store-bought or printed)
Use balloons, banners and props to decorate.
Use variety of candy bowls and dishes to add interest.
Set out favor bags or boxes to fill.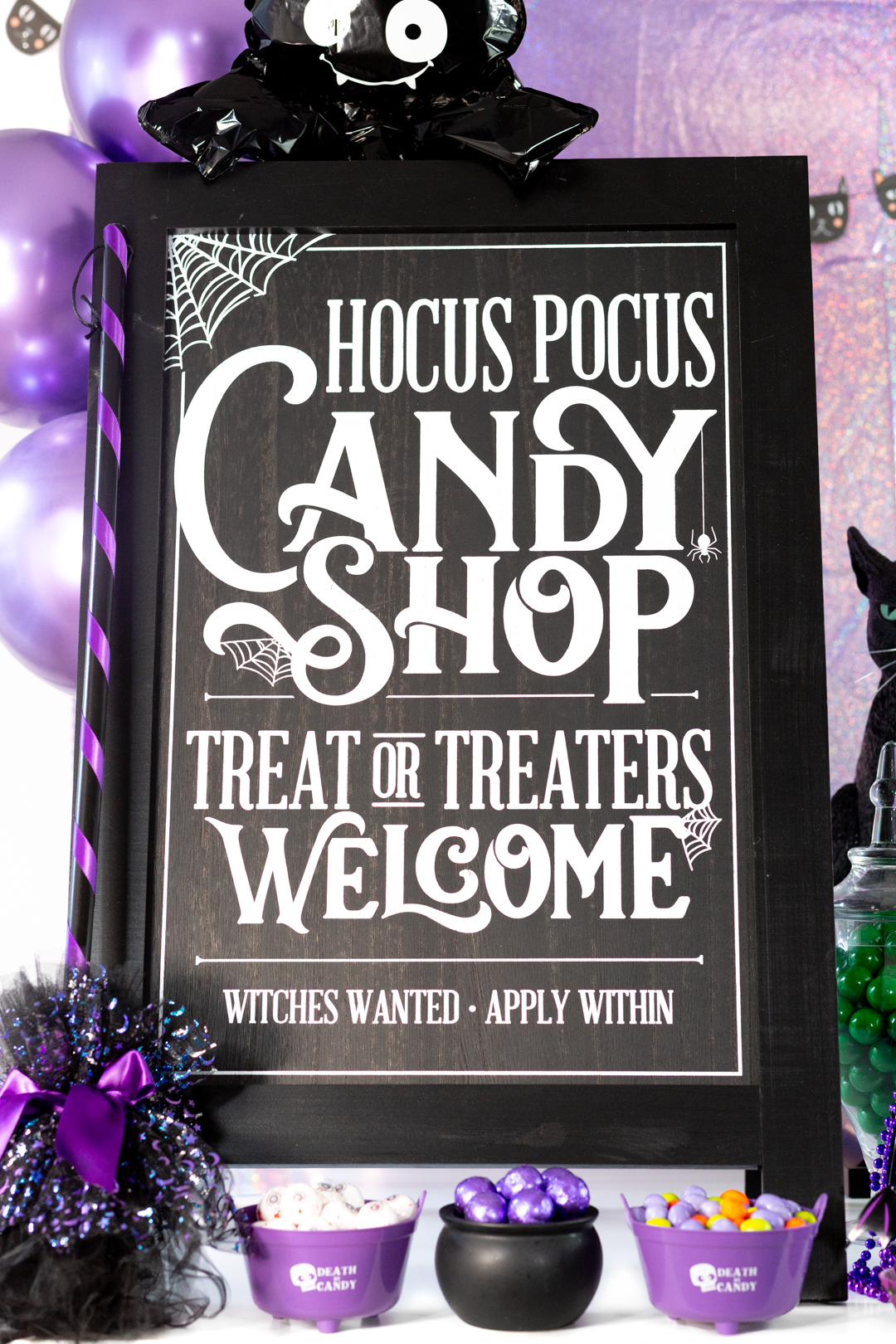 Hope that you love this quick and easy idea! No matter what candies and party props you come up with, your unique party spread will be so much fun! Be sure to tag me on social media. I would love to see! @cutefetti