After a busy day of hard work, it's hard to commit to making an elaborate meal with a ton of ingredients. This is something that I've struggled with for years! It's hard not to feel a little lousy when your usually the one to make mealtime magic happen. Am I alone? And while takeout can often rock my world, it just doesn't hold the same feeling as something homemade. That's why I'm always game to find new easy recipes to rely on. Enter this delish Potato Chip Mac & Cheese recipe that everyone is going to love! This is a sponsored post by Mirum about The Best Meals Happen at Home hub, all opinions are my own.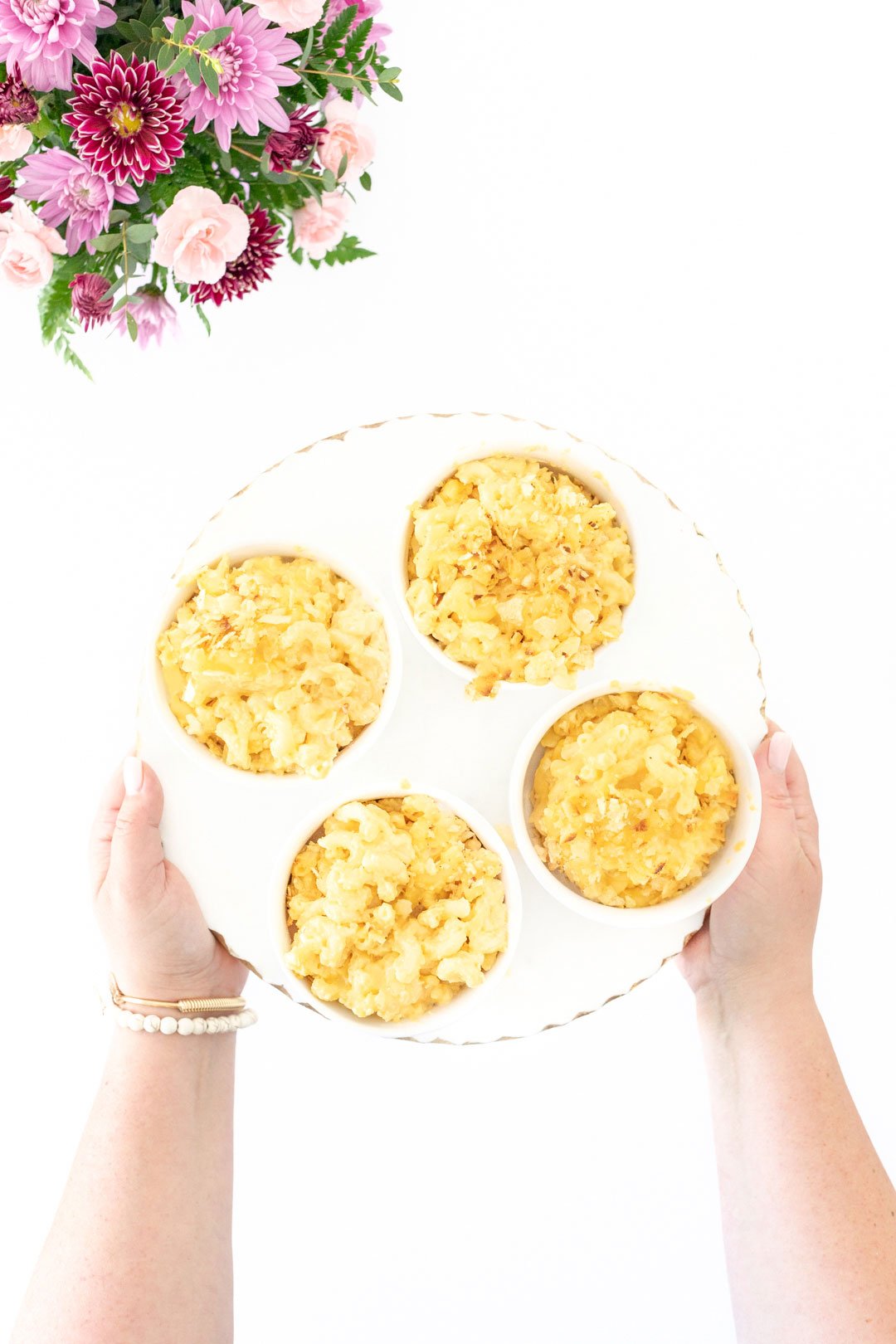 You know that I'm all about no-fuss living and easy, peasy recipes are a MUST. I have a stack of go-to recipes in my kitchen drawer & this one is a seriously DELISH addition. Best.. this Mac and Cheese with Potato Chip Crumble is going to be SO perfect for summer parties!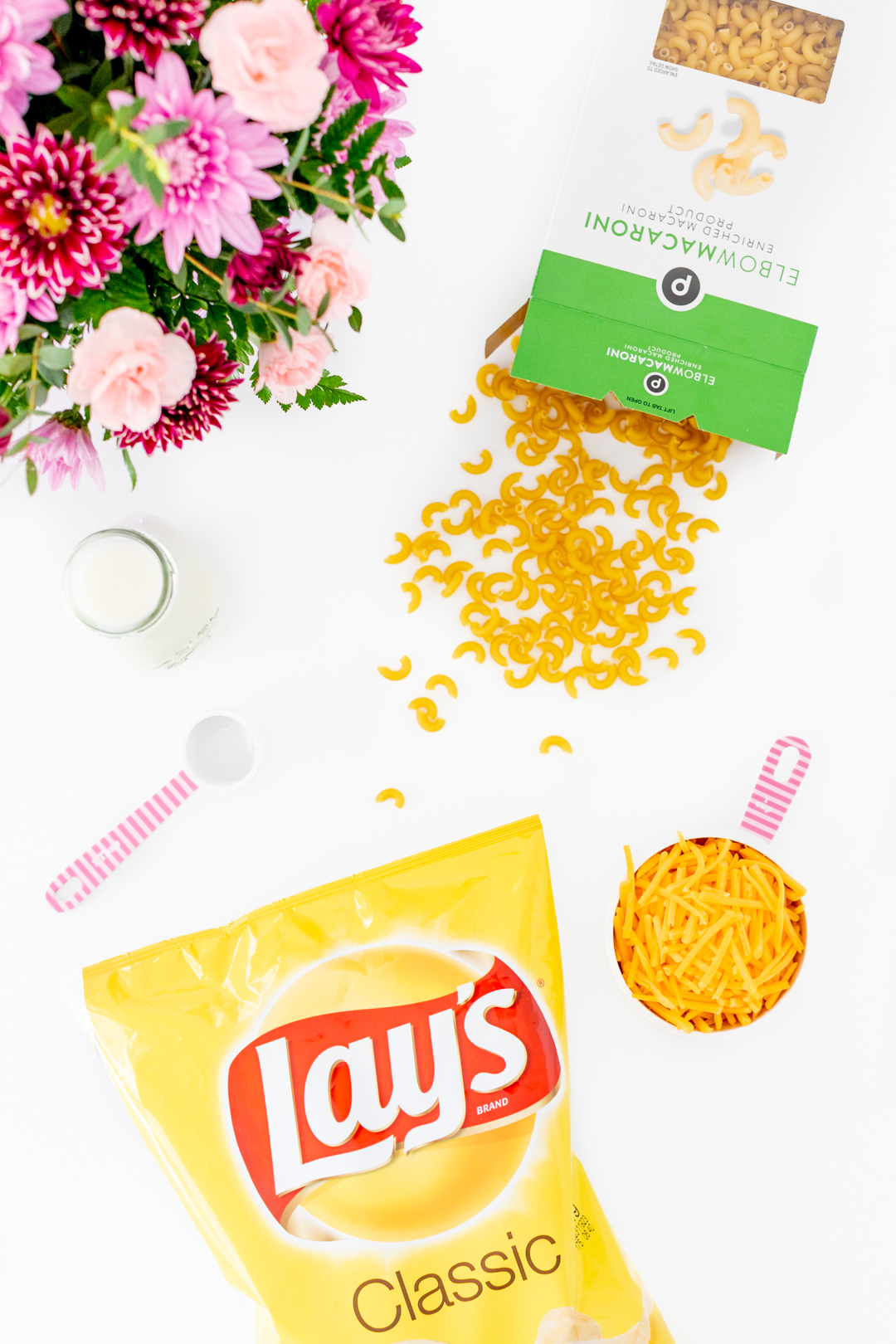 The perfectly seasoned topping on this casserole style mac and cheese is thanks to Lay's Potato Chips. It couldn't be any more perfect! Now, if easy dinner recipes like this one sound good to you, you're going to want to tap into one of my current favorite resources, The Best Meals Happen at Home page over on Facebook. Visit to have access to so many easy meal solutions thanks to Publix.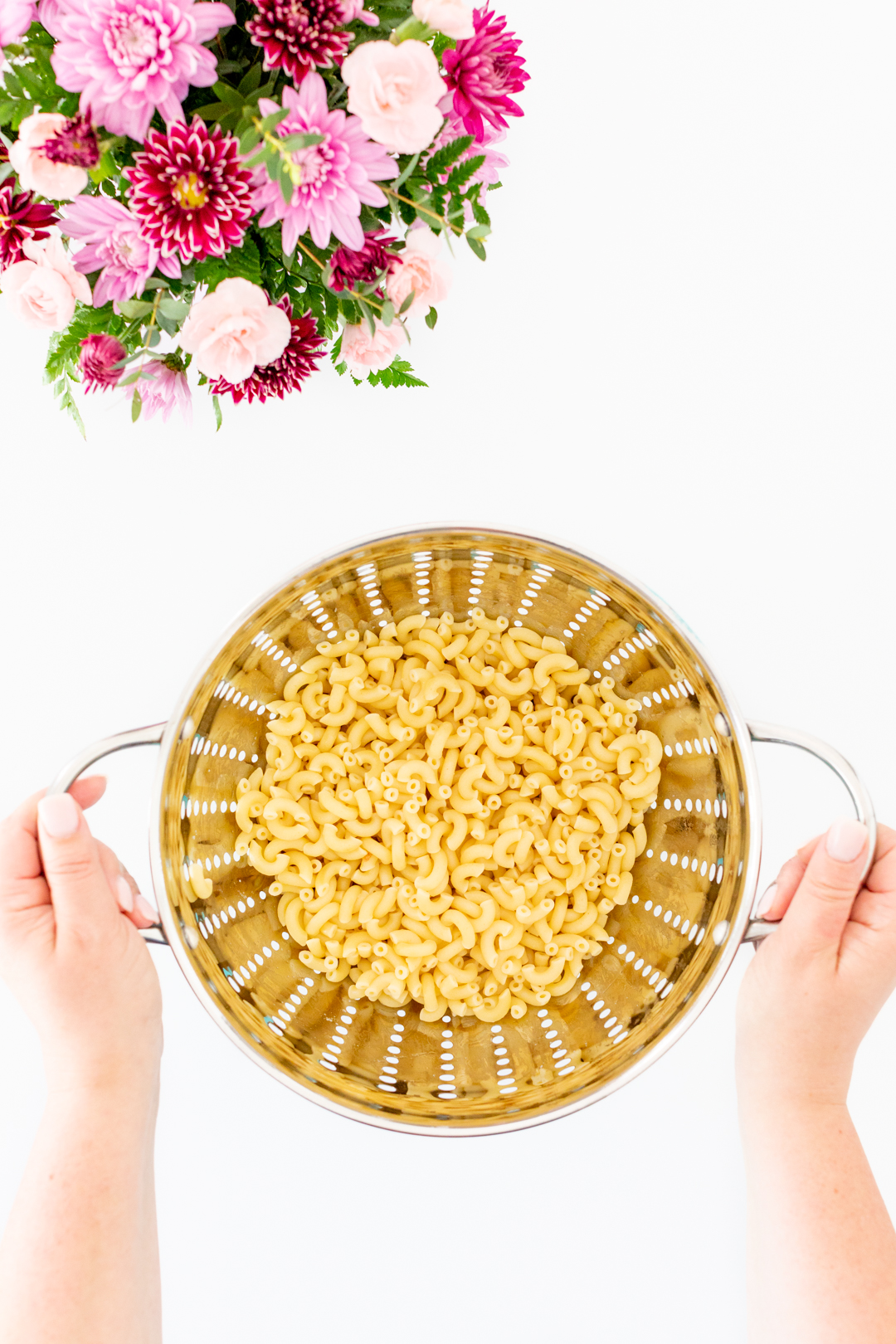 How To Make Mac & Cheese Sauce
Milk and cream make for a perfect cheese sauce base. Other ingredients like butter, flour and mustard powder bring it all together. Adding a few dashes of salt and pepper are a must.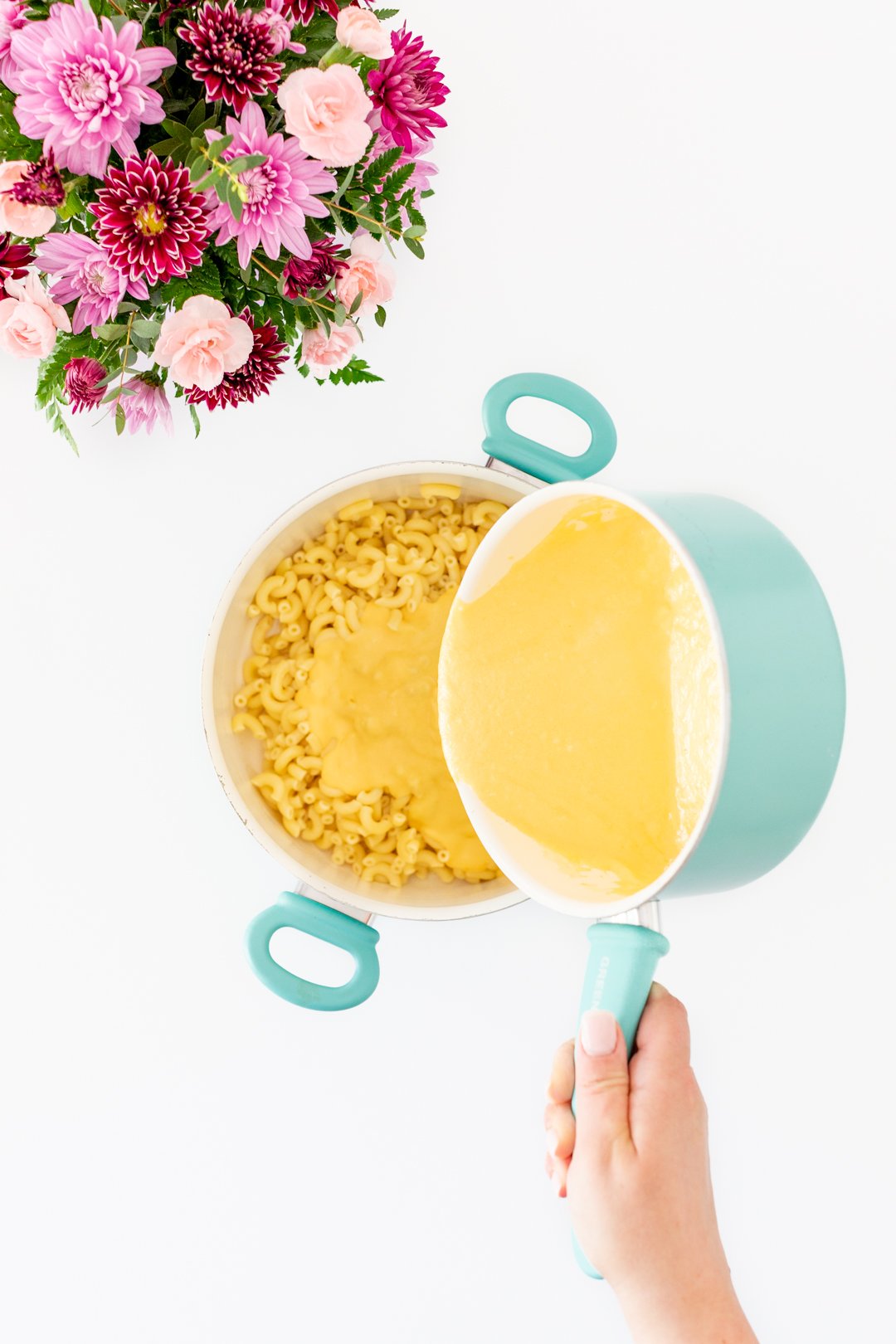 How To Bake Mac & Cheese
It's as easy as adding both prepared pasta and cheese sauce to a buttered casserole dish. Baking at a low temperature will allow the flavors to merge together perfectly.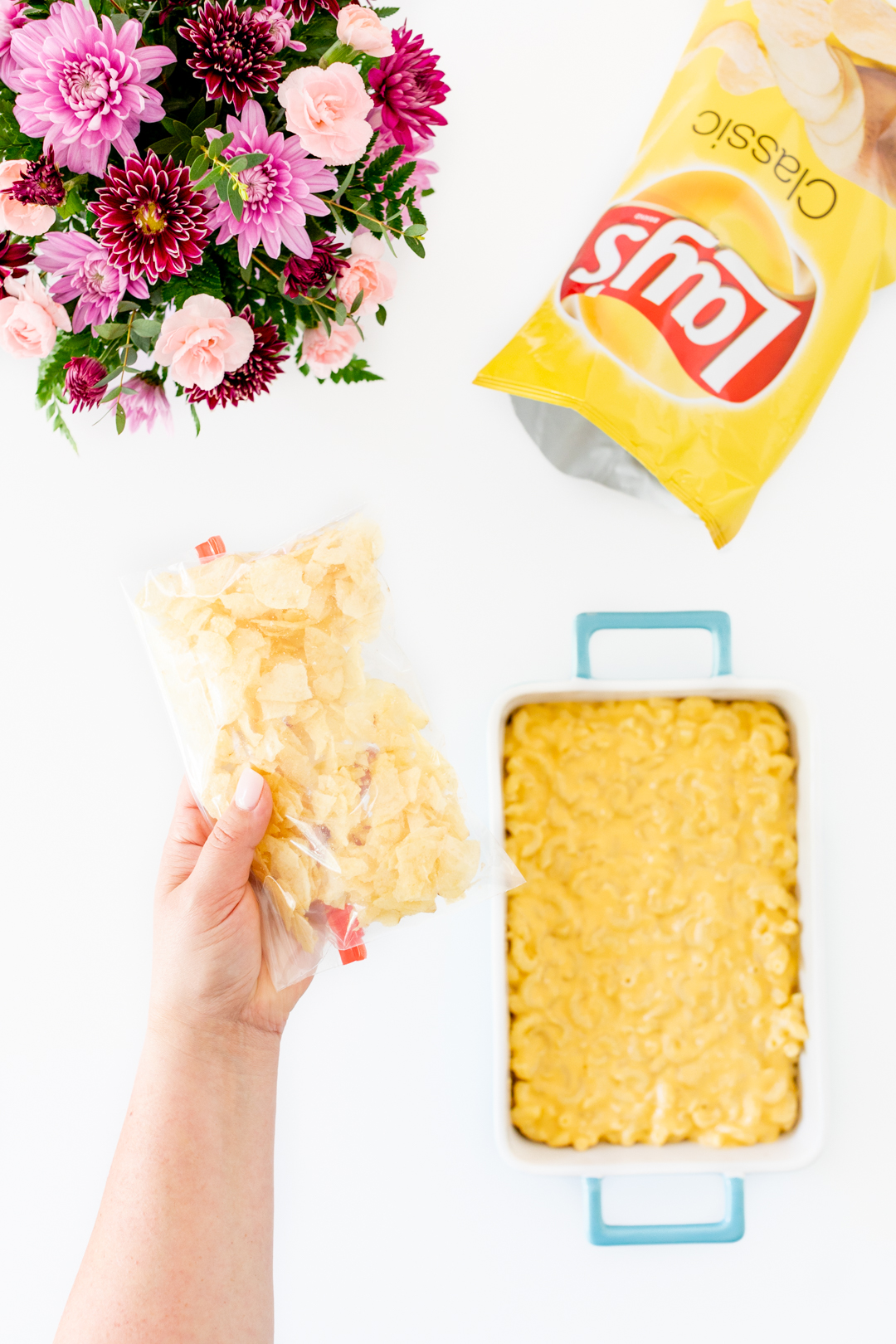 Adding crushed potato chips make for the perfect crusted topping with little effort. I use a plastic baggie to crush them easily. Is your mouth watering too… or is it just me?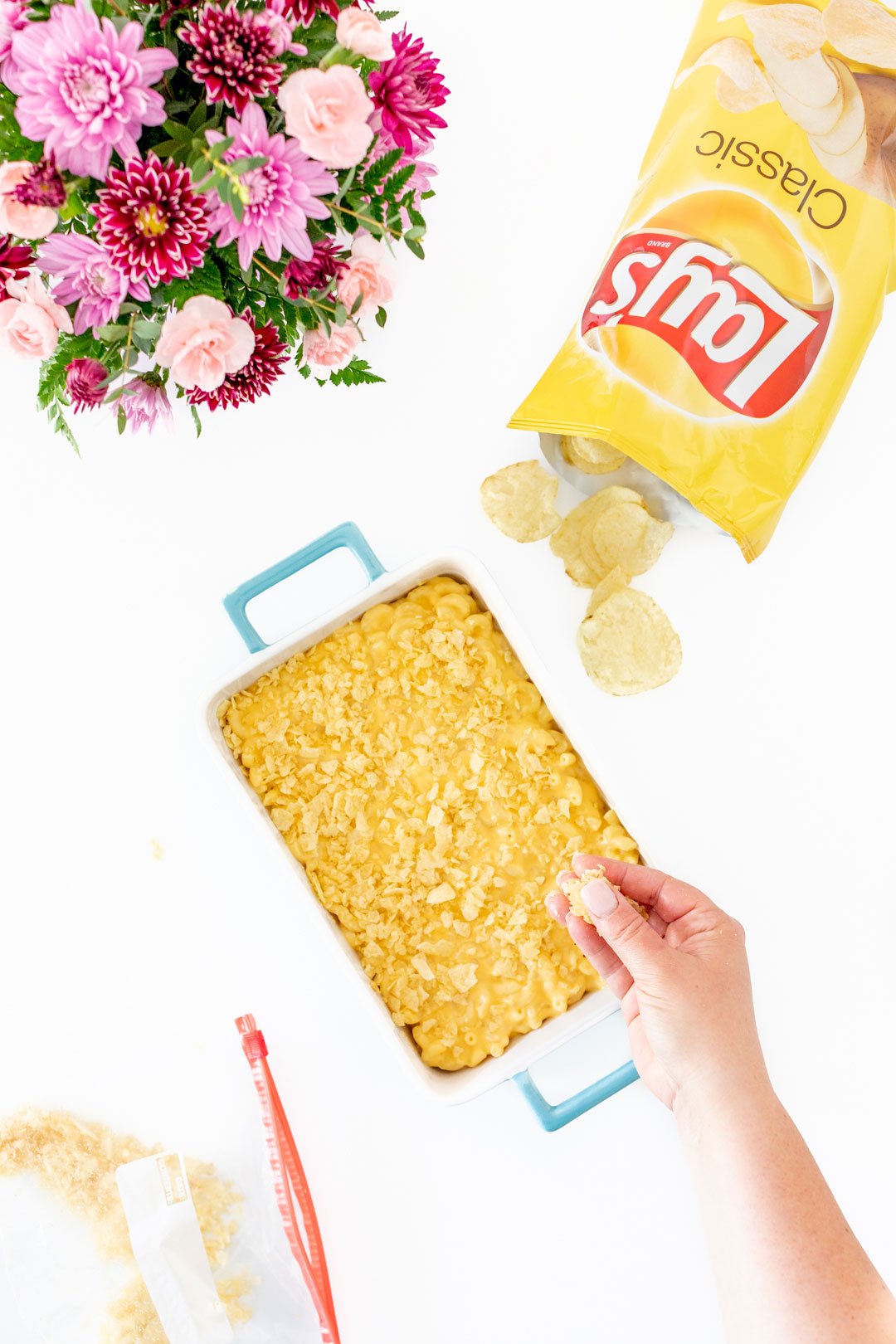 Only about 30 minutes baked in the oven and you have the perfect main dish, side dish or party dish. See how easy that was? Score!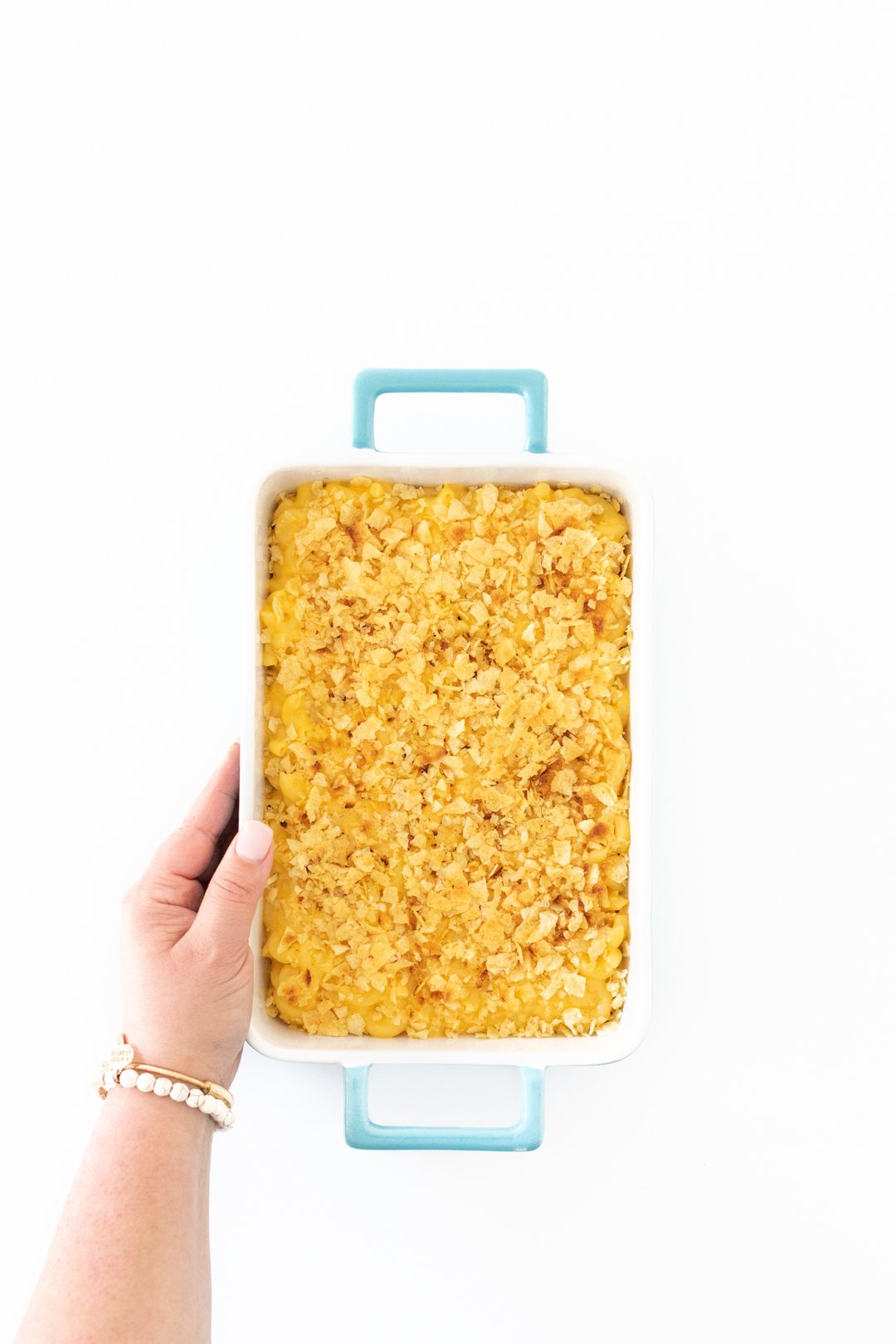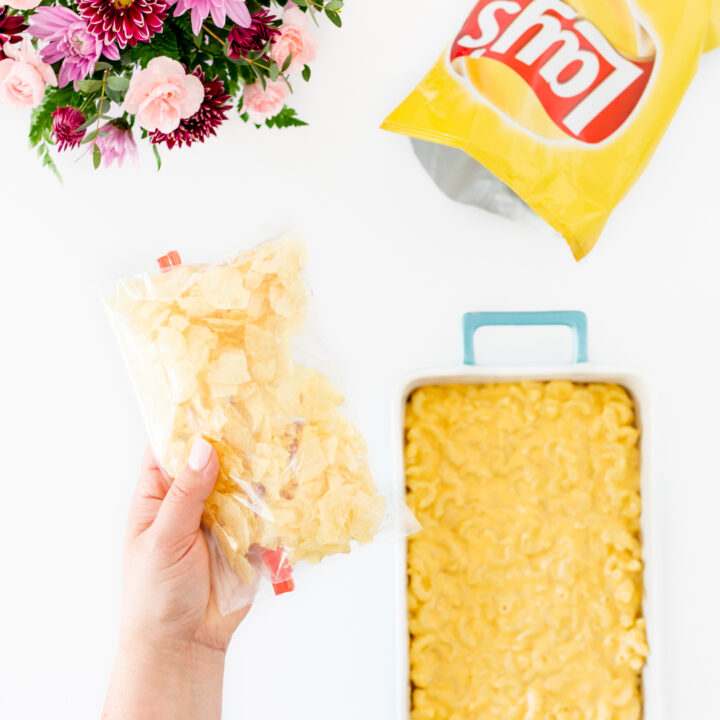 Potato Chip Mac & Cheese
Easy Mac and Cheese Casserole with a Potato Chip Crust.
Ingredients
2 tablespoons unsalted butter, plus more for greasing
2 tablespoons all-purpose flour
1 teaspoon dry mustard
2 cups whole milk
8 ounces sharp cheddar cheese shredded
Salt & pepper to taste
8 ounces elbow macaroni
1 cup Lay's® Potato Chips, crumbled
Instructions
Preheat the oven to 350°. Butter a shallow 1 1/2-quart gratin dish.
Heat the 2 tablespoons of butter in a saucepan over moderate heat. Add the flour and mustard and cook, stirring until smooth, about 1 minute. Add the milk and cook over moderately low heat, stirring occasionally, until thickened, about 10 minutes. Add the cheese and stir until melted and completely smooth. Season the sauce with salt and pepper and keep it warm over very low heat.
Meanwhile, in a medium pot of boiling well-salted water, cook the pasta until al dente; drain well. Add the pasta to the cheese sauce and stir to coat completely. Pour into the buttered gratin dish and top with the crumbled Lay's® Potato Chips. Bake until bubbling and golden, about 30 minutes.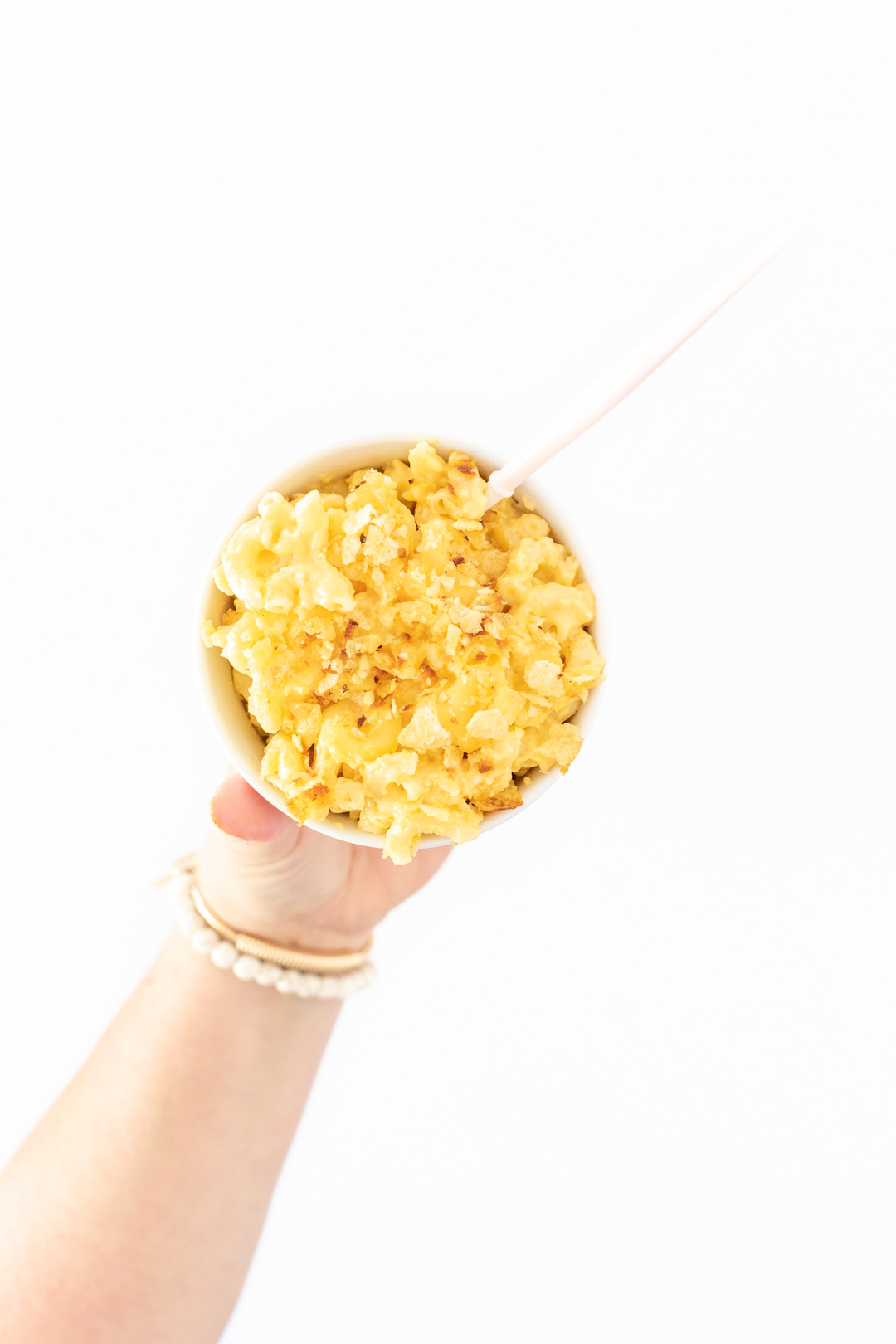 Now that you have delish meal solutions and ideas thanks to The Best Meals Happen at Home page, you can also score savings at Publix right now!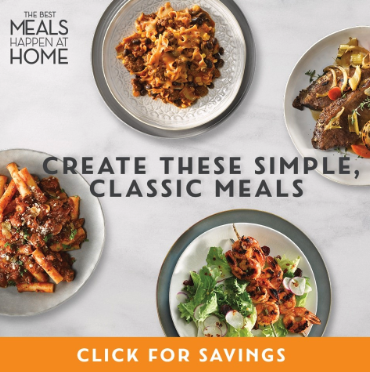 SAVINGS AT PUBLIX
What's better than an easy dinner?
2 For $5 Lay's Potato Chips (5 – 8 oz.)
2 FOR $4 Frontera Cooking Sauce, Assorted Varieties (8 oz.)
Buy 1 Get 1 FREE Hellmann's Mayonnaise or Maille Mustard (7.3 – 11.5 oz.)
2 for $6 – Prego Pasta Sauce (45 oz.)
Buy 1 Get 1 FREE Betty Crocker Hamburger Helper or Tune Helper (5.4 – 7 oz. box)
Buy 1 Get 1 FREE Simply Heinz Tomato Ketchup (20 oz.)
Do you love easy recipes, too?