Do you need an easy, but cute gift for your friends or kiddos classmates for Valentine's Day? This super easy printable craft will give your gifts a touch of cute and sweet. There is nothing sweeter than friendship, that was the inspiration behind our new printable.  You'll just need to grab some simple  supplies including your choice of candy, then print off and attach our Valentine's Day printable gift tags to seal the deal. Easy, thoughtful and cute!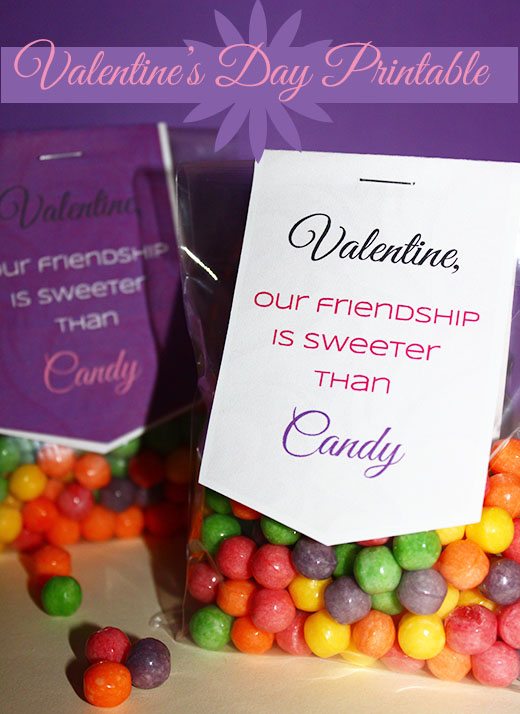 Printable Valentine's Day Craft: Sweet Friendship
The little project is super simple to put together. You'll just need a few things to make these cute little giftees, just a few minutes and you'll be packing lots of adorable sweetness.
What you need:
-Print the Sweet Friendship Tag below (we made 4 per page)
-Treat Bags (I used a 4″ x 6″ size similar to these)
-A stapler
-Your candy of choice (I used Wonka Mini Chewy SweeTarts)
Print off the number of gift tags that you need (they are 4 per page). Cut out each tag along the grey dotted lines. Fold each tag in half , then staple over the top of your candy filled treat bags. Voila, in minutes you'll have a super cute almost homemade V-day gift to put smiles on your friend's and loved ones faces!
✂ ✂ ✂ Print Sweet Friendship Valentine Tags