There were quite a few years growing up that I distinctly remember refusing to eat almost anything but chicken. Well, my mom and I have been digging through her massive piles of recipe cards that she's collected over the years.
This one was so delish that it needed to be shared again.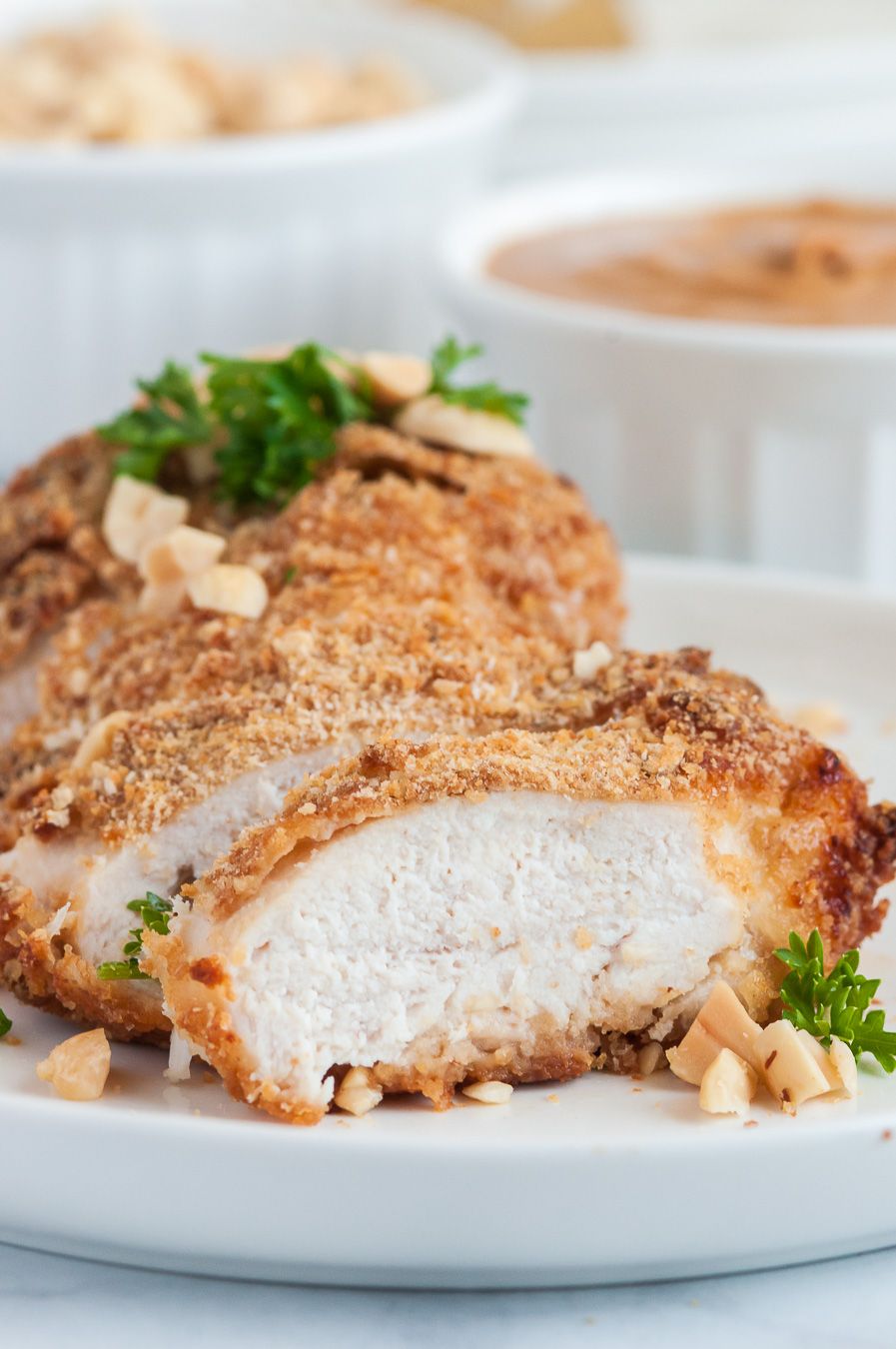 This was a fun kid friendly recipe that I re-visited called Peanut Butter Chicken and it's a sure family-pleaser as long as nobody is allergic to peanuts of course! It bakes up really nicely and has a really nice flavor to break up the monotony.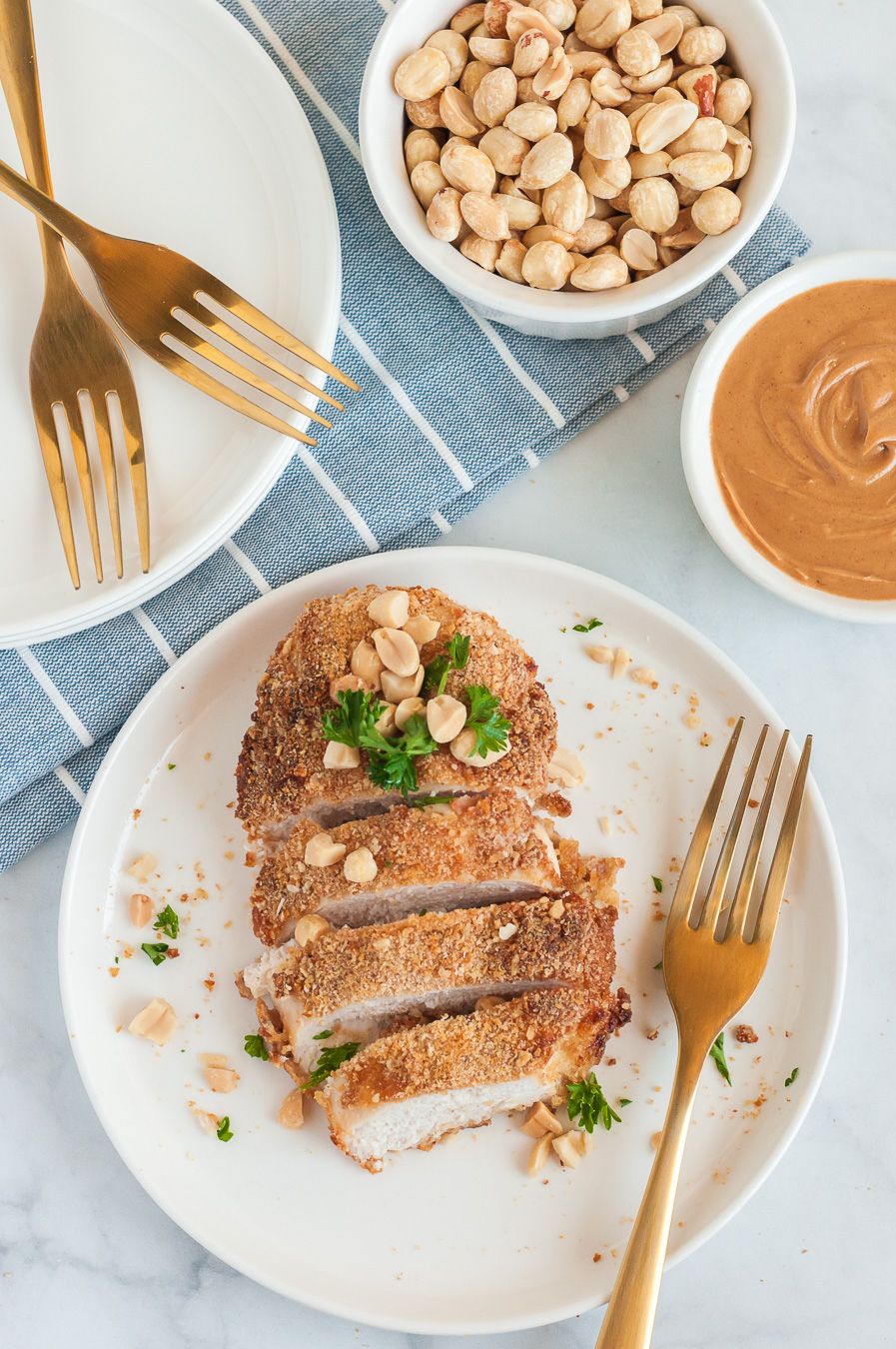 The reason that this chicken recipe is kid-friendly is because it's not spicy unlike many other chicken recipes with peanuts or peanut butter which are also quite yummy.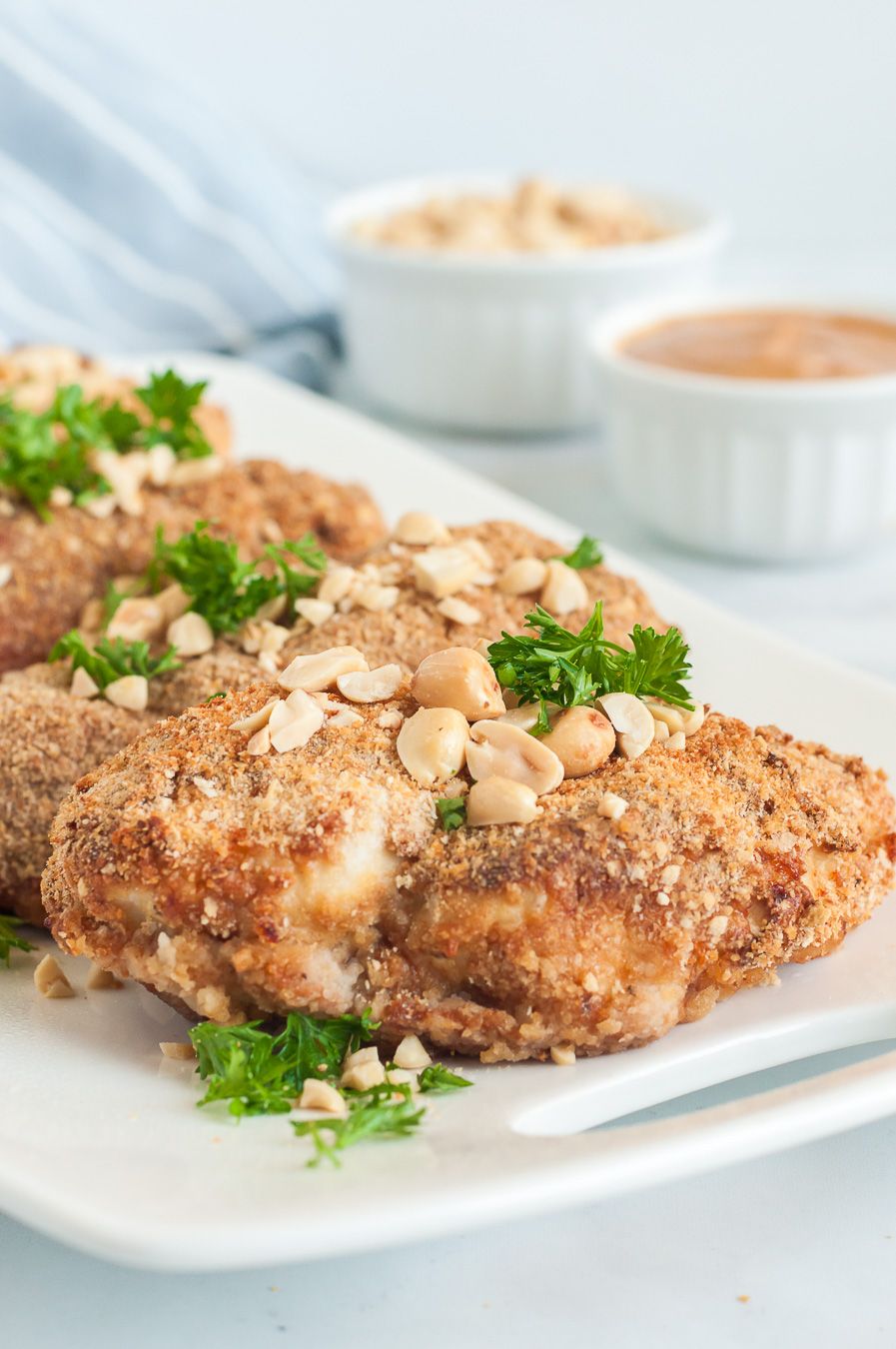 This classic peanut butter flavor in this recipe takes regular breaded chicken over the top. You have to try it at least once.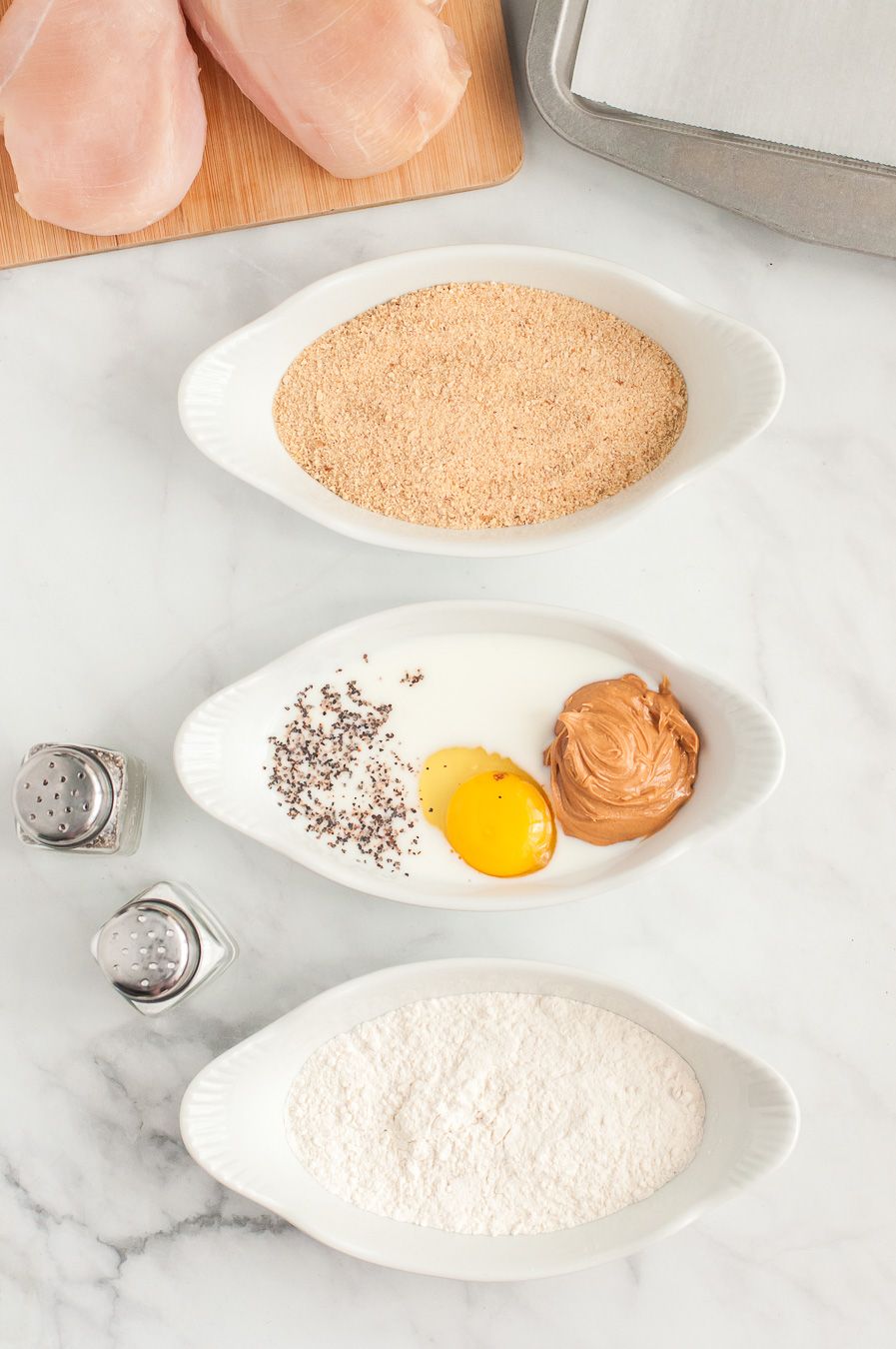 It's so simple to do and you probably have most of the ingredients on hand already.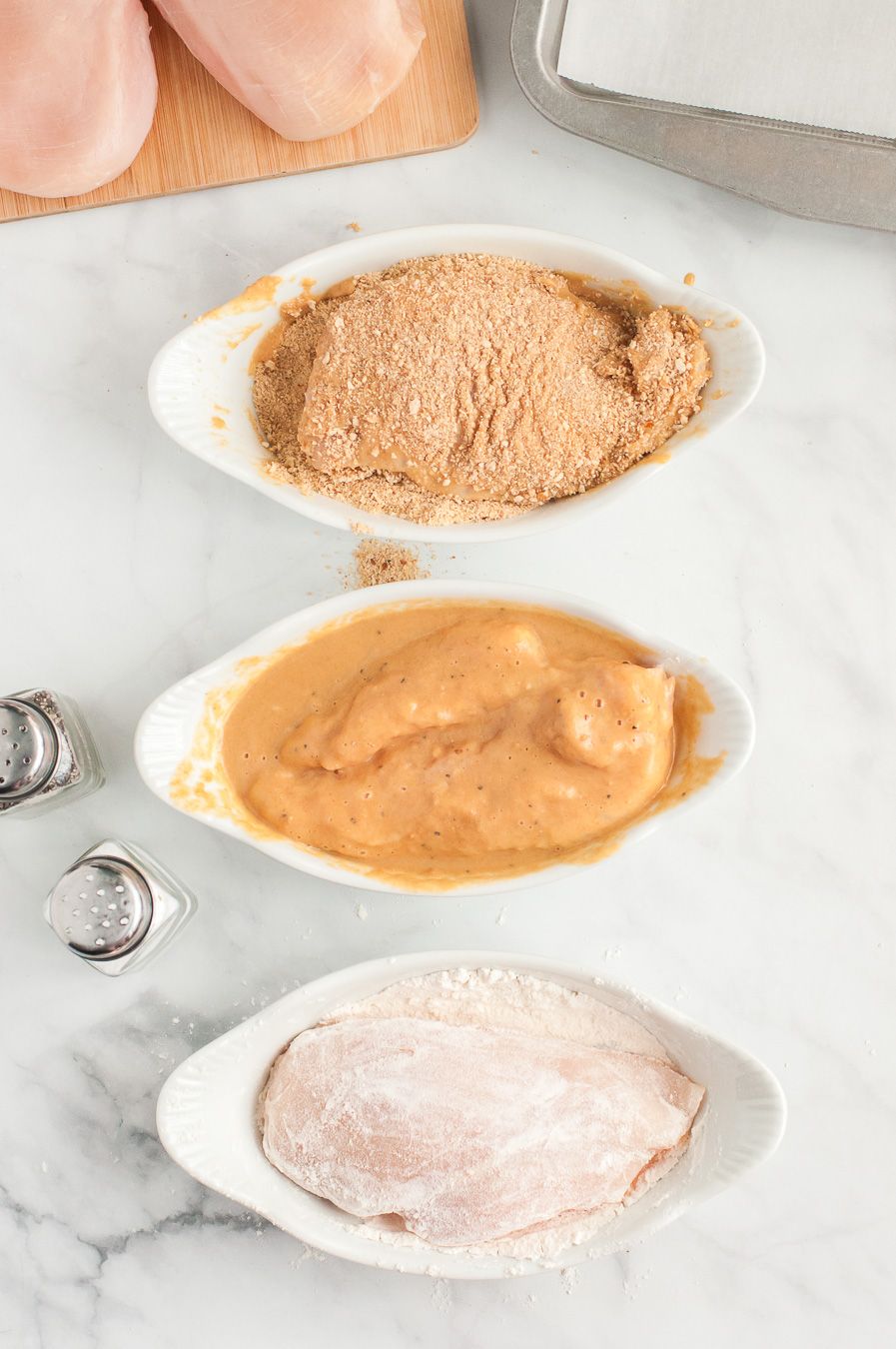 There are several ingredients that make this yummy, but the familiar taste of peanut butter adds a surprising twist to plain chicken. Which is perfect for a child's more selective palate. Adults might prefer to add a little kick to theirs. Feel free to play around with some spice if you are looking for that spicy Thai flavor. It would really compliment the peanut flavor in my opinion.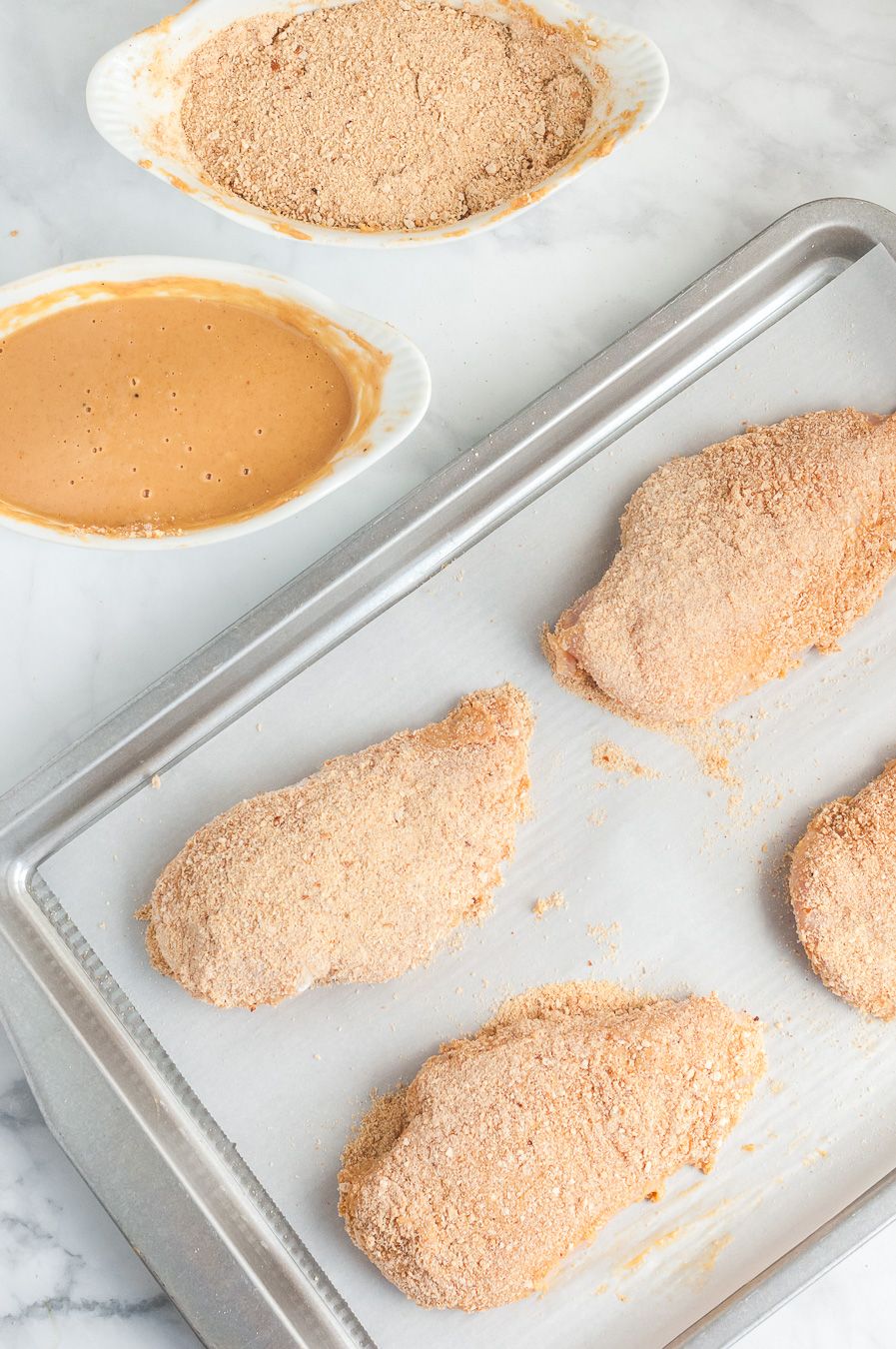 BEST PEANUT BUTTER CHICKEN
Preparing this staple chicken recipe is a breeze and takes just a few very common pantry ingredients.
We get the chicken breads prepared by coating them in flour. Then, it's dipped into a blend of:
blend peanut butter

egg

milk

salt and pepper
Then, each chicken breast is dipped into a bowl of bread crumbs before baking.
It won't be long before these simple ingredients get turned into an amazing crave-worthy dinner.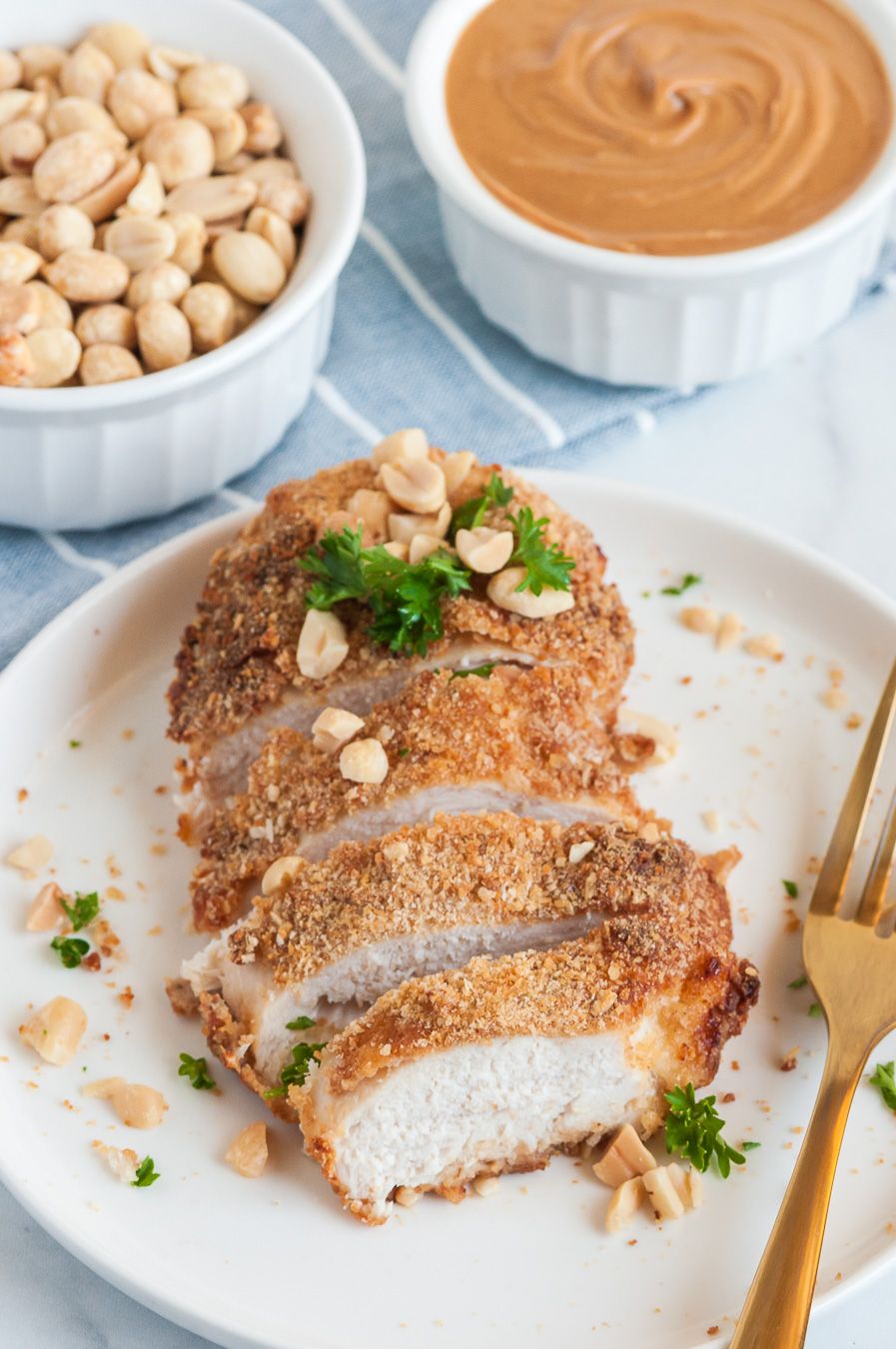 Everyone will be asking for more of this one.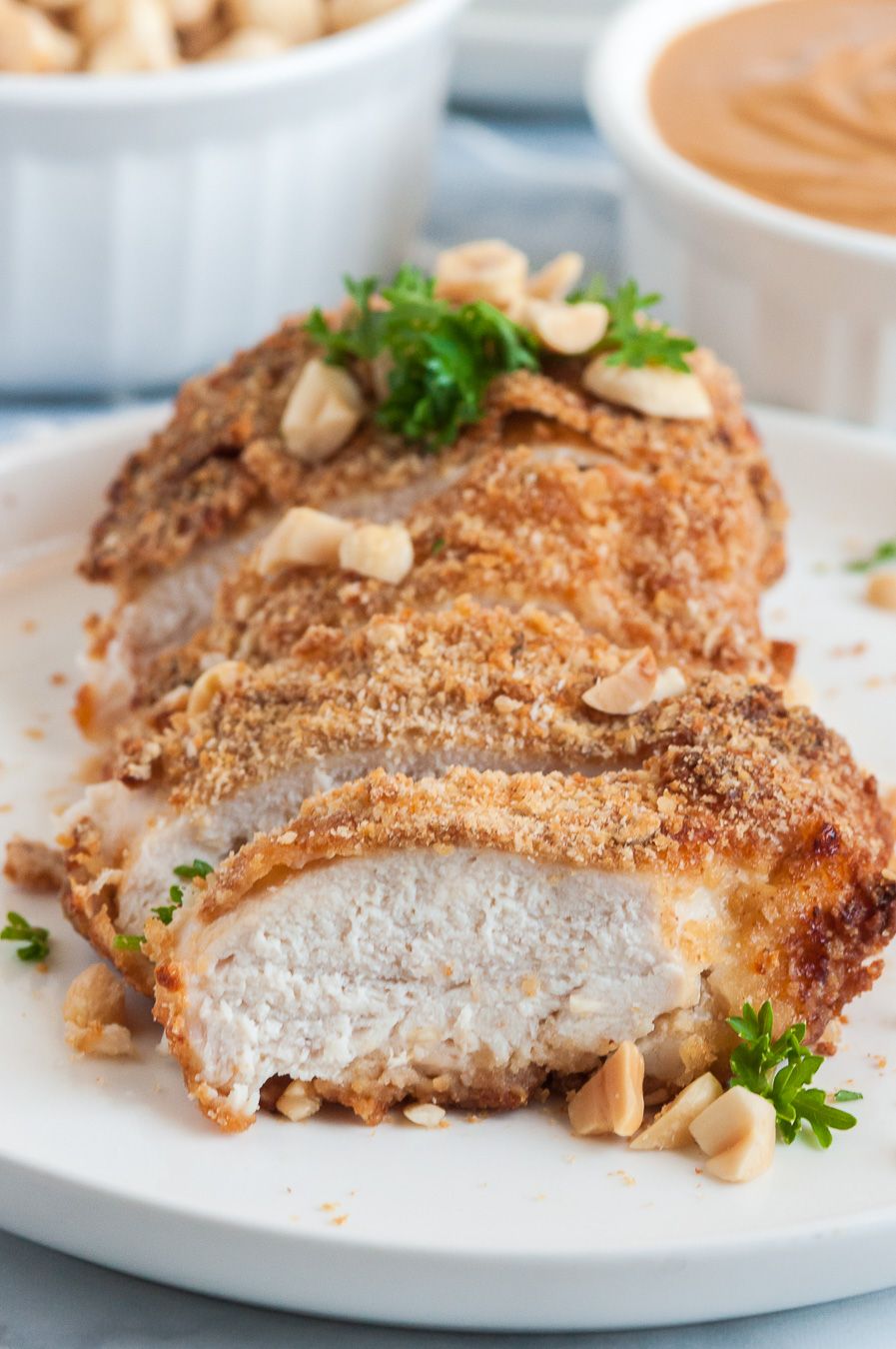 Serve along with your favorite veggies and some rice for the perfect dinner.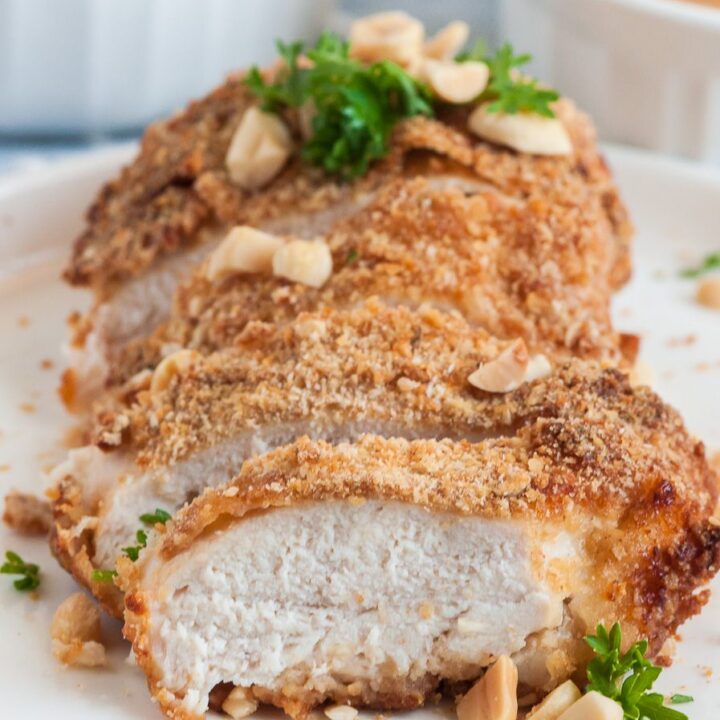 Kid Friendly Peanut Butter Chicken Recipe
Yield: 4

Prep Time: 10 minutes

Cook Time: 40 minutes

Total Time: 50 minutes

Easy peanut butter chicken recipe that even kids love using real peanut butter.
Ingredients
4 Boneless Chicken Breasts ( Approx. 1.5-2lbs)
¼ Cup Flour
1 Egg, Beaten
⅓ Cup Creamy Peanut Butter
1 Tsp Salt
⅛ Pepper
⅓ Cup Milk (Skim works)
½ Cup Dry Bread Crumbs
¼ Cup Vegetable Oil
Instructions
Preheat oven to 375 degrees F

Coat chicken in flour, shake off the excess and set aside. In a shallow bowl blend peanut butter, egg, milk, salt and pepper with a fork. Place the bread crumbs in a separate shallow bowl. Then dip each piece of chicken in to the mixture to saturate and then in to the bowl of bread crumbs. Cover evenly.

Place on a non-stick (or greased) baking sheet and drizzle the oil over the chicken.

Bake for 40-45 minutes. Enjoy!
Nutrition Information:
Yield: 4 Serving Size: 1
Amount Per Serving:Calories: 4201Total Fat: 163gSaturated Fat: 30gCholesterol: 1657mgSodium: 4581mgCarbohydrates: 89gSugar: 18gProtein: 569g

What are your favorite go-to kid friendly chicken recipes? I'd love to hear them!