This shop has been compensated by Collective Bias, Inc. and its advertiser. All opinions are mine alone. #DamageFreeHolidayDecor #CommandDoNoHarm #CollectiveBias
Are you wishing for a very pink Christmas this year? You've totally come to the right place! Today, I'm sharing how I decorated my console table for the holidays. Using some fun printable wall art and a variety of Command™ Hooks, Clips, and Strips , it's so easy to turn your home into the perfect pink winter wonderland.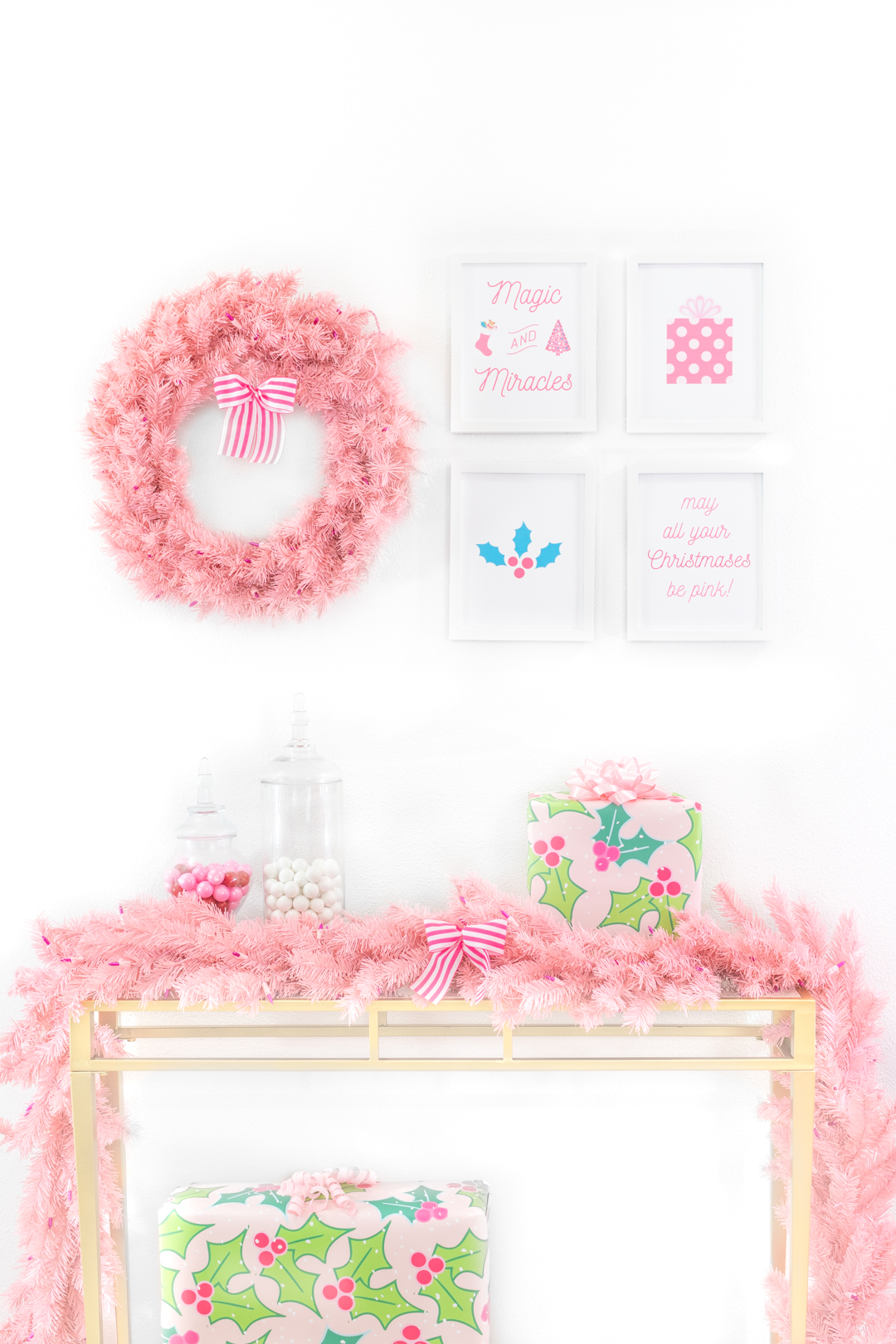 One of the first things that we did when buying our home was to give it a nice crisp coat or two of white paint. Ever since that, I have been really indecisive on how I want to decorate. I think it's my fear of commitment. Nailing something in the wall seems like way too big of a decision to make. That's why I'm kind of obsessed with damage free solutions. Enter Command™ Medium Designer Hooks, Command™ Large Picture Hanging Strips and Command™ Indoor/Outdoor Light Clip available at Walmart that are perfect for hanging your holiday decor. Let me show you how I used them to make this fun DIY holiday display!
Hover over the image below to start shopping for your own holiday hanging solutions!
Pink Holiday Wall Decor DIY
Get your wall ready for holiday awesomeness! All of the products that I used to hang my Christmas decorations and wall art recommend cleaning the area first using rubbing alcohol. Make sure to follow your own package directions for best results and then measure everything out before moving ahead and adhering everything. You can use measuring table or just eyeball everything. I used a pencil to help me plan and place everything perfectly.
The first thing that I decided to hang was my wreath using Command™ Medium Designer Hooks. They are super simple to use.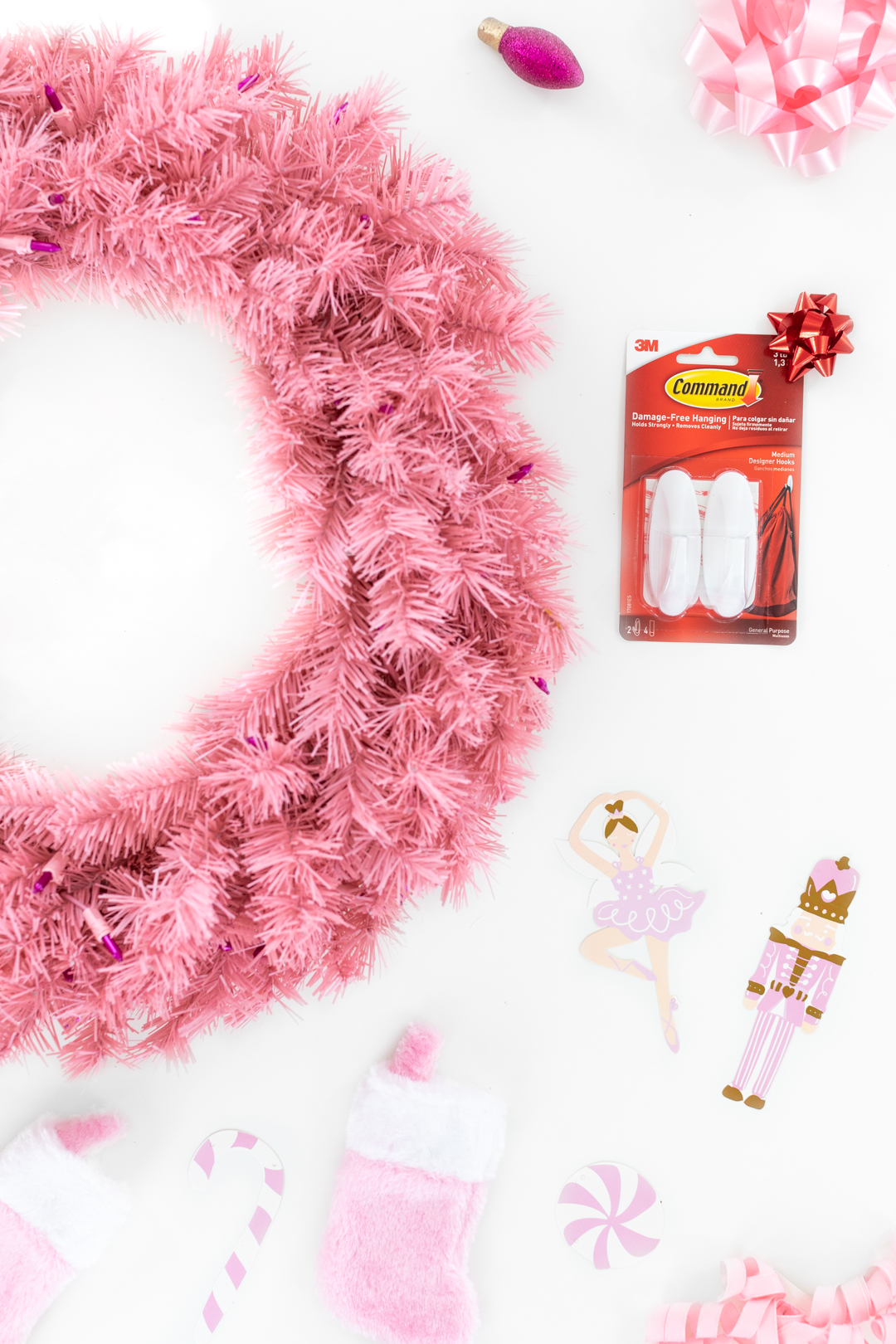 The package comes with adhesive strips and you need to adhere one side to the hook and then the other to the wall.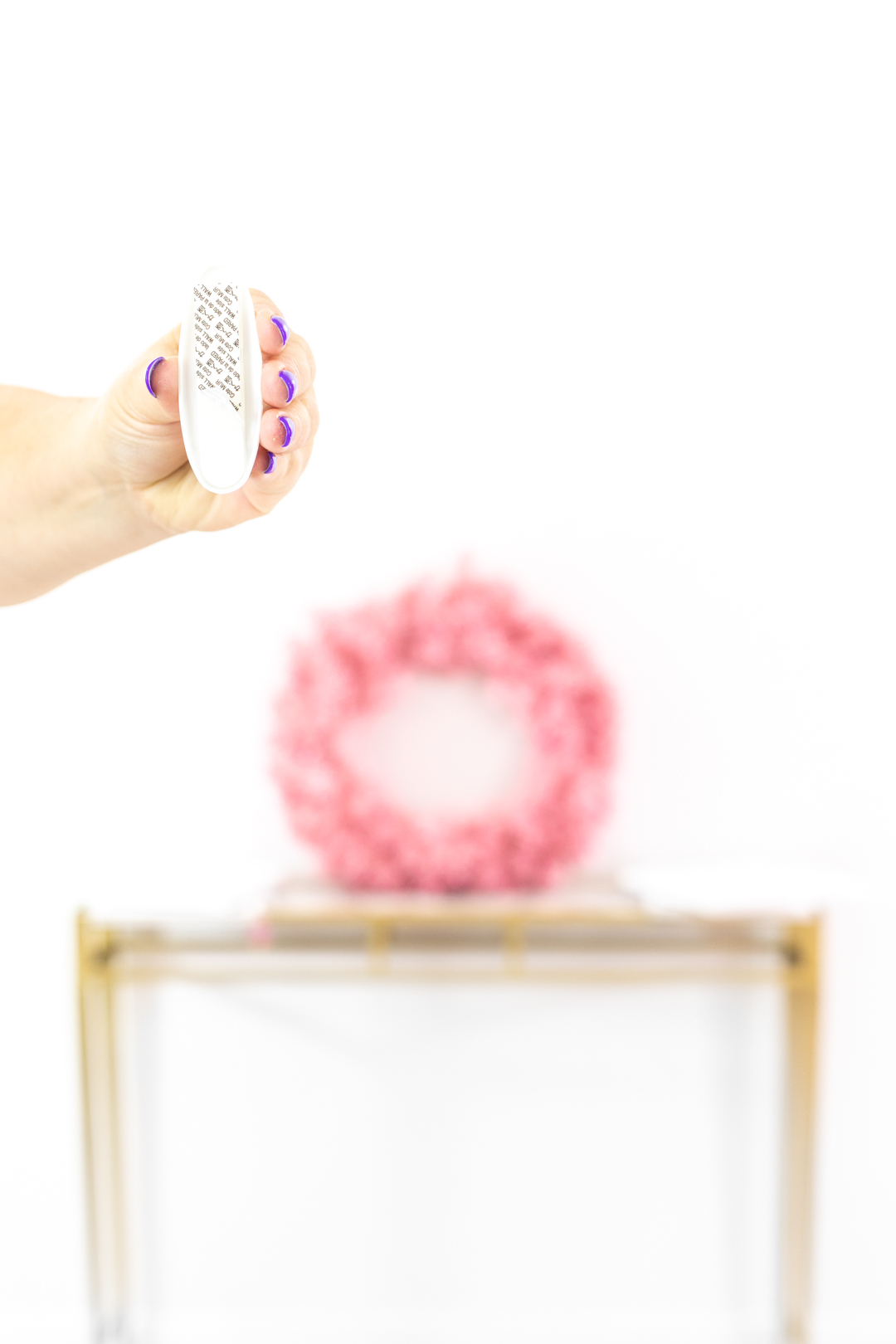 After holding the hook on the wall for 10 seconds, you need to let it set for an hour before you hang anything from it. Once that is all set, the rest is a breeze.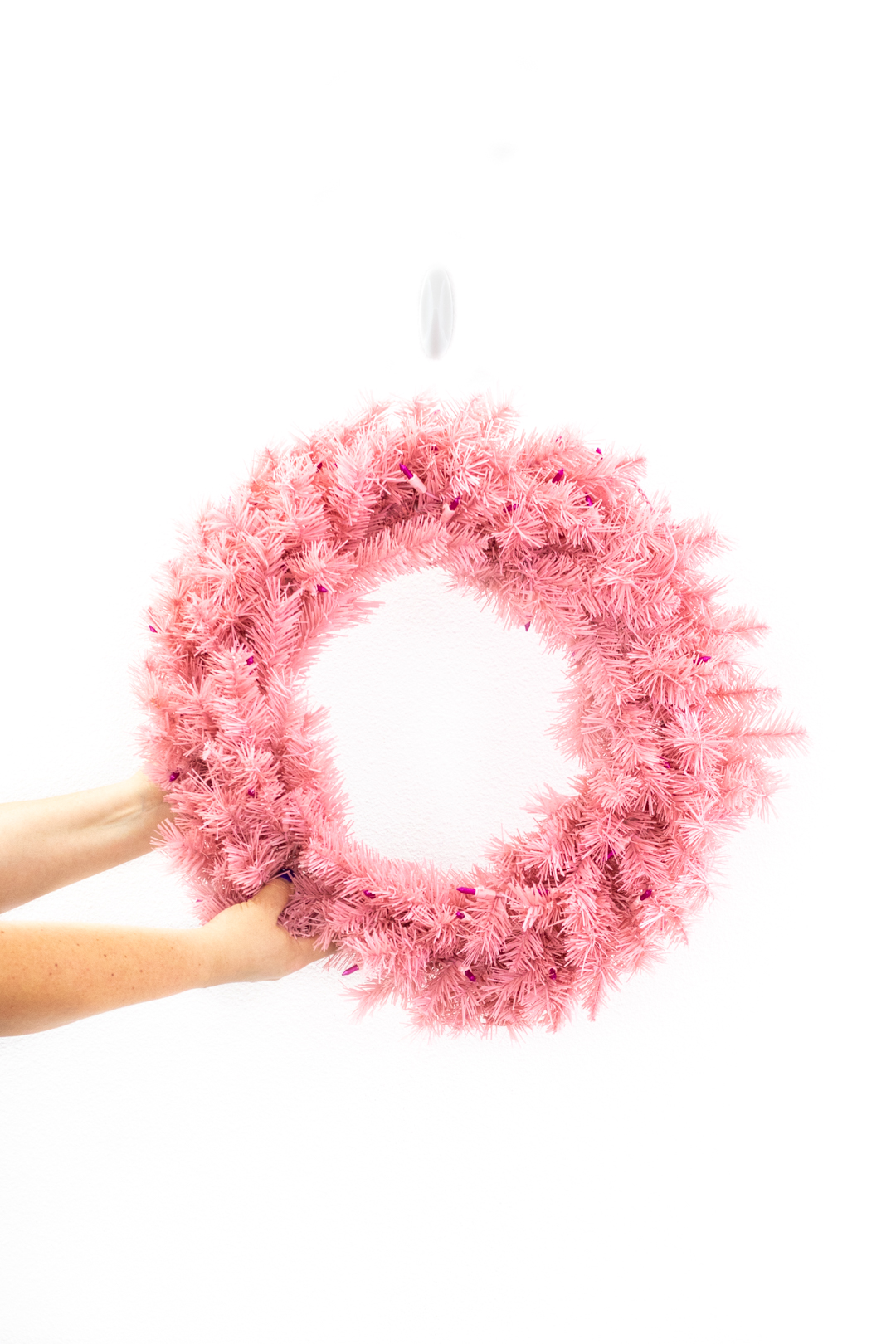 Next up… lights, camera, action. Whether you're planning on expressing your holiday spirit with lights indoors or outdoors, solutions like Command™ Indoor/Outdoor Light Clips are a great fuss-free option.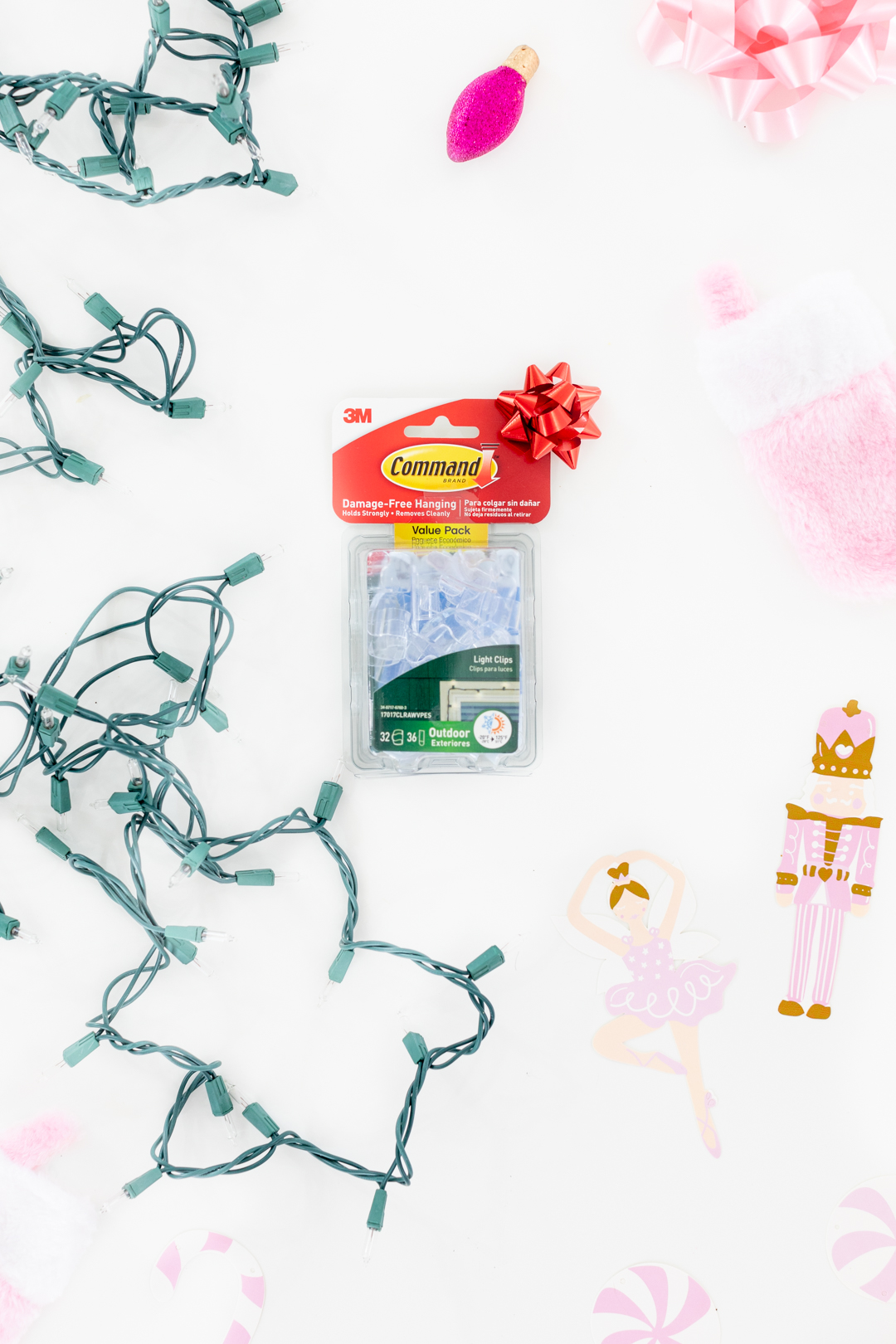 All you need to do is attach he double-sided adhesive and get to hanging the lights.
The lights easily stay when you string the through these convenient clips. You only need to use one clip for every 2 feet of light that you plan to hang so a package of these goes really far.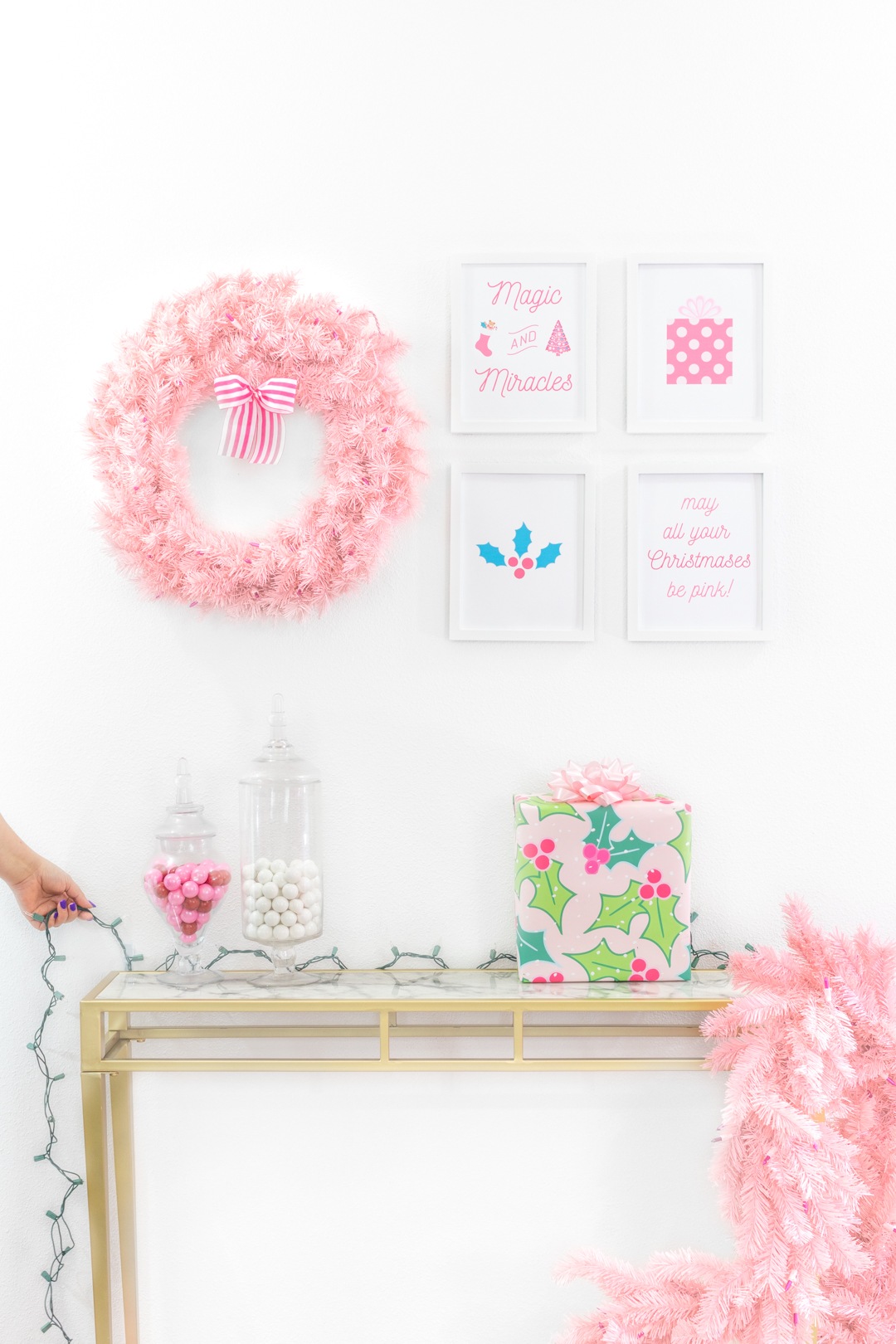 Last but not least, it's time to hang some super fun holiday wall art using Command™ Large Picture Hanging Strips. I had so much fun creating these fun printables and I'm excited to share them with you. Find the free downloads below!
Check the package to see how many strips you need to use based on the weight of your own frames. I needed to use 2 each for mine.
Then, it's all about placing them out evenly for the ultimate wall art display. I really could not be any more thrilled with how everything turned out!!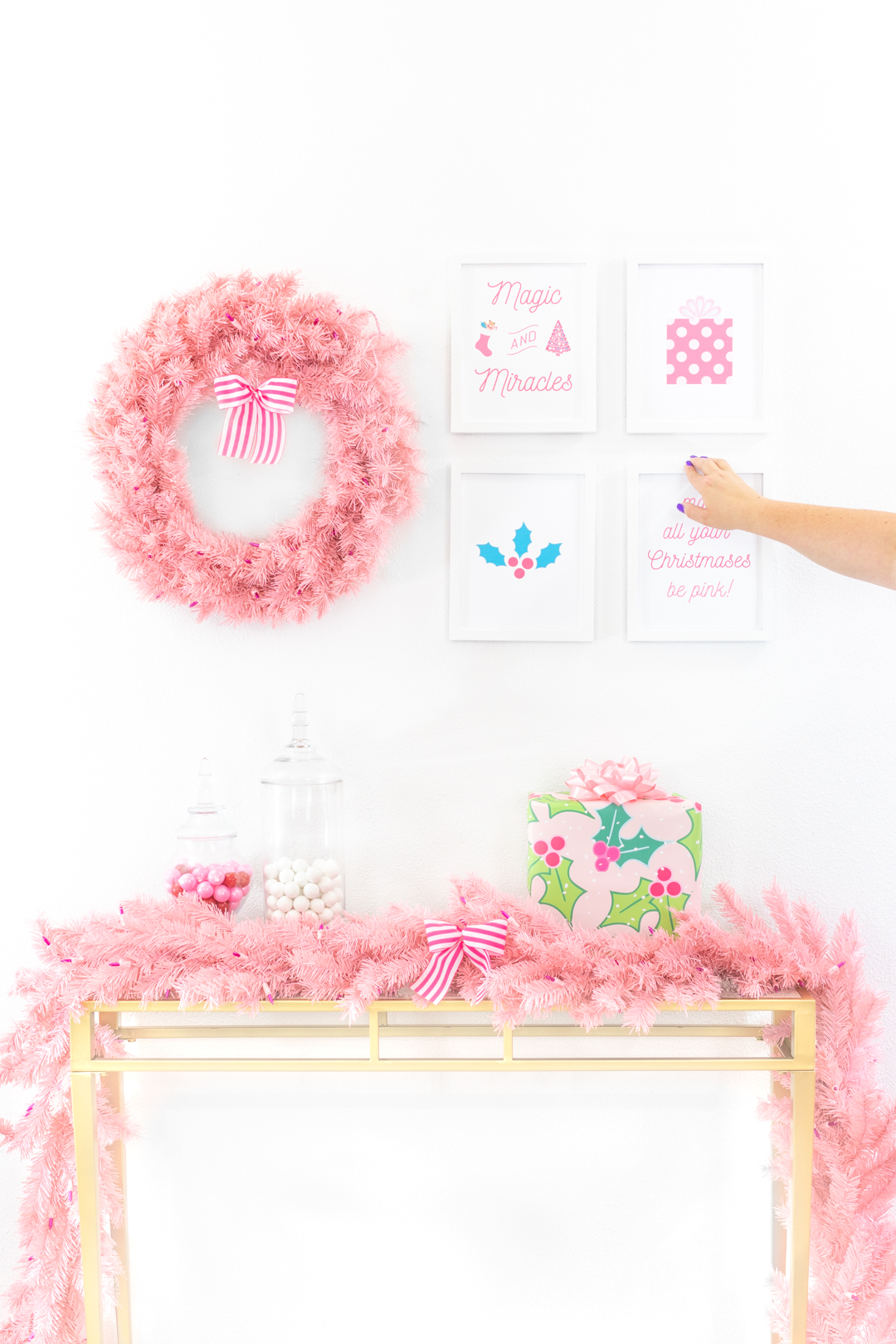 Free Pink Christmas Wall Art Downloads: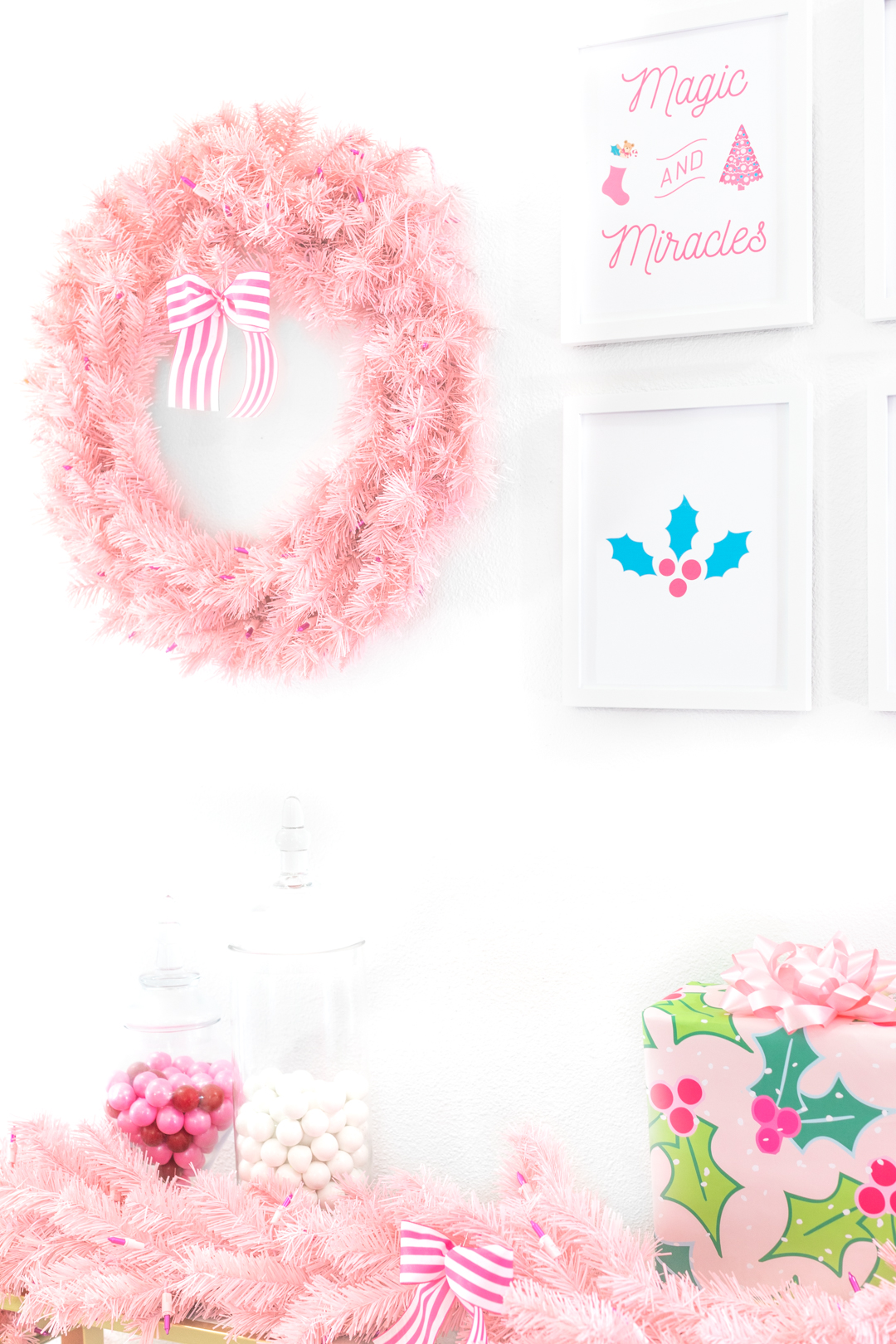 I recommend printing them on white cover stock for a bolder look. Whatever you choose to do, I hope you have oh so much fun with it!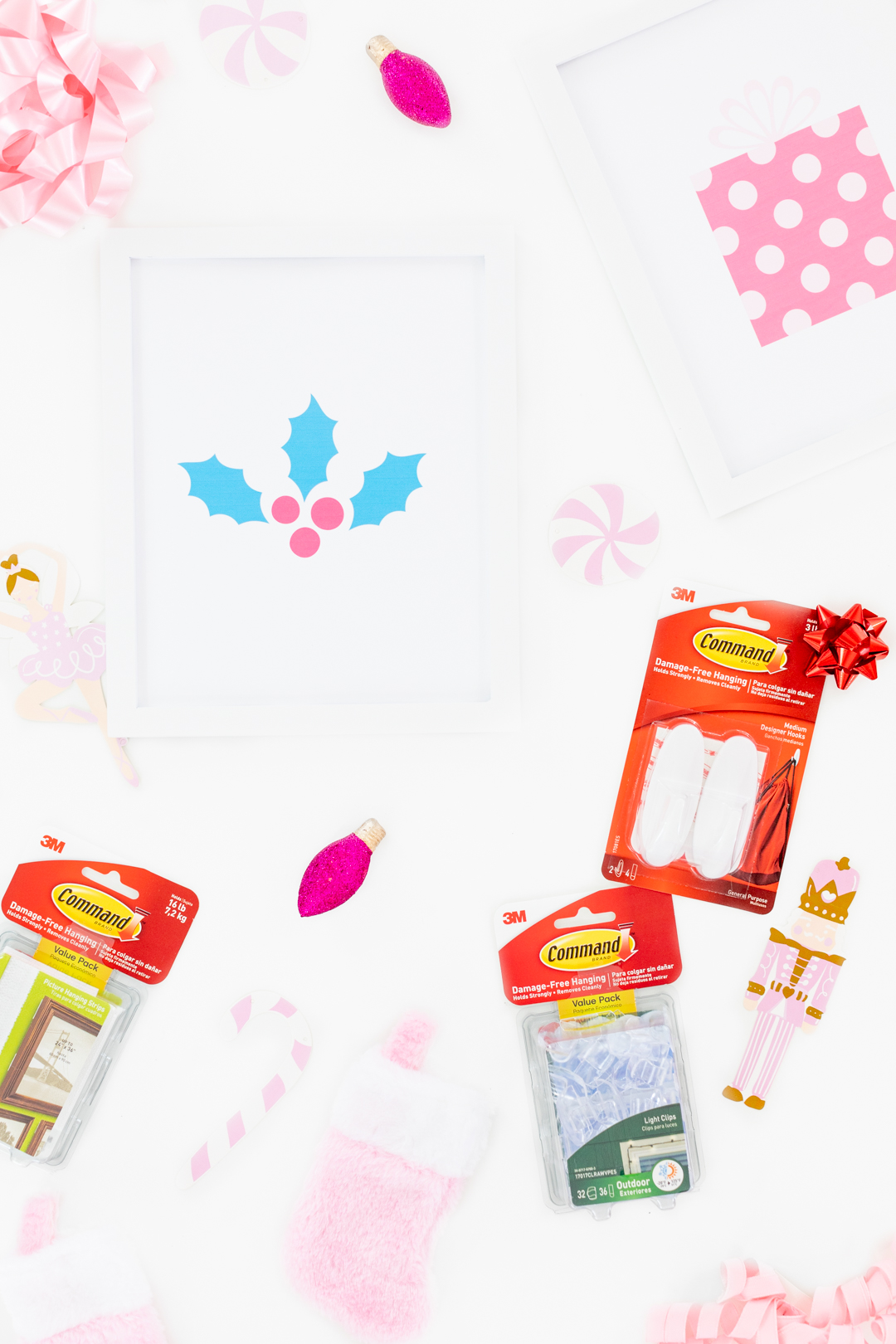 Visit Walmart to shop for your holiday decor and hanging needs! You can find them on seasonal endcaps in some stores, otherwise, they're in the picture hanging aisle.