I love a good party theme and emoji parties are pretty much guaranteed to be a hit. Using these funny little happy faces to get the party started will be an instant win. It seemed about time to put together some fun and easy emoji party ideas all in one place. This post contains affiliate links.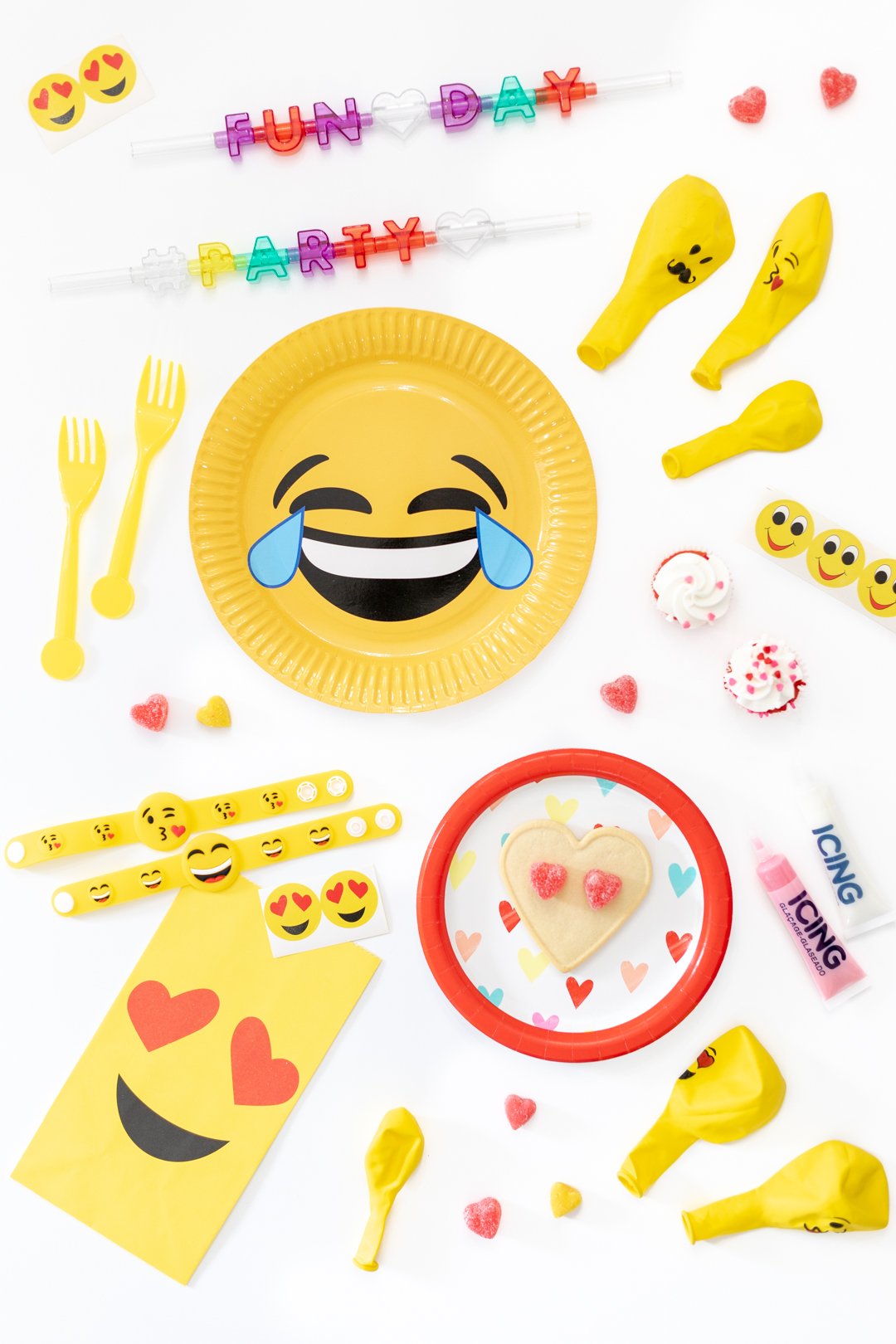 Whether you're throwing an emoji birthday party or doing something special for everyday occasions or even Valentine's Day, you will love how easy this party theme truly is. I hand picked all of these party supplies and I'm excited to share them.
Anybody who has ever conversed with me online in anyway knows that I super adore the heart eyes emoji, but there are many more cute ones that all elicit a smile IRL. Let's use them to host a party. Let's get this party started… literally.
HOW TO HOST AN EMOJI PARTY
From fun banners to emoji balloons, finding happy decorations are a must. Focus on making your decor easy and crowd-pleasy as I like to say.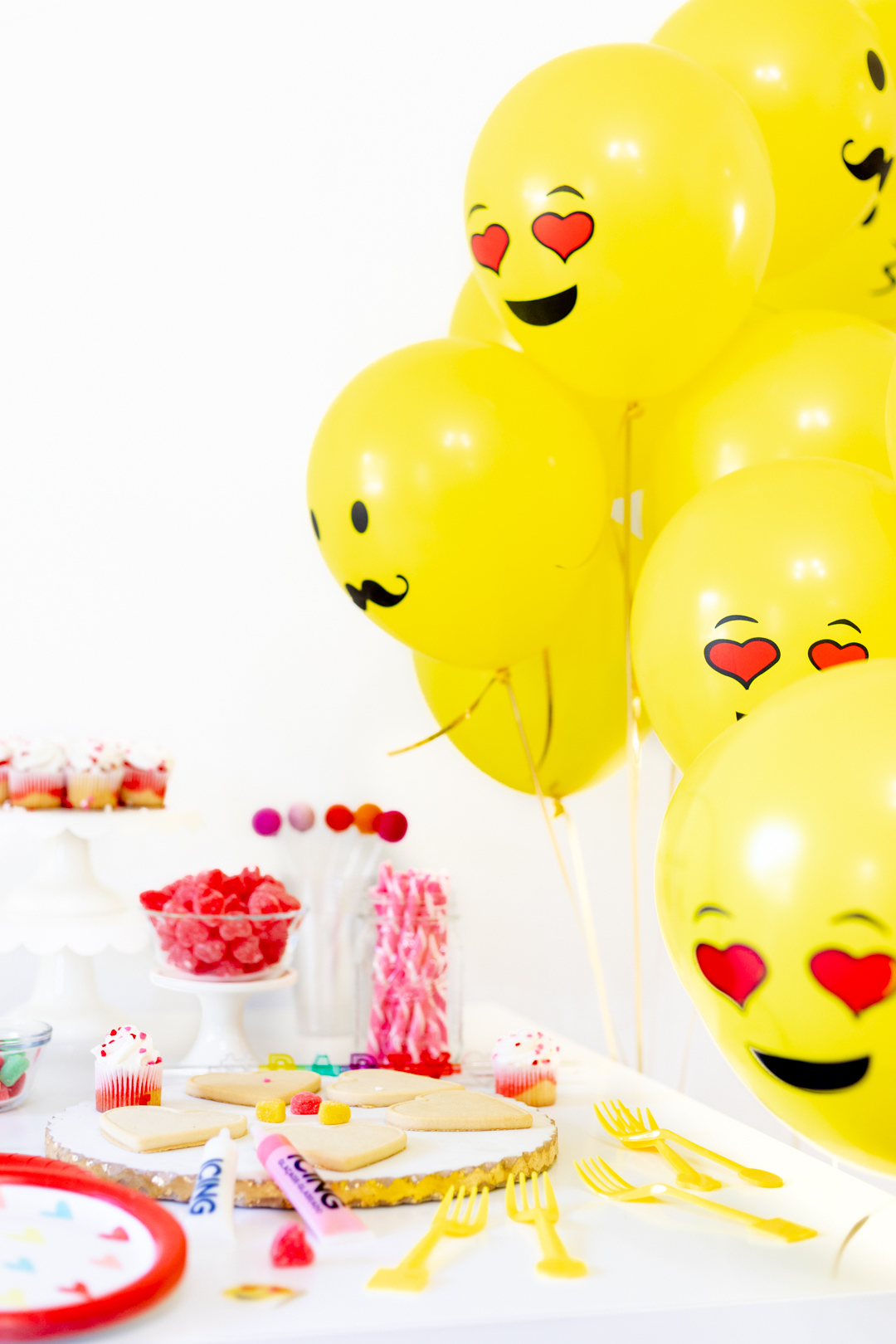 EMOJI PARTY FOODS
Emoji foods are all too easy to make. But for an extra fun idea, how about a DIY Cookie Station? Offer up basic cookies and icing, candies and plenty of sprinkles so that your guests can create their own yummy goodness. For the ultimate shortcut look for ready to buy DIY cookie kits. Here is the kit I used and few other options for easy, peasy hosting:
More emoji party foods: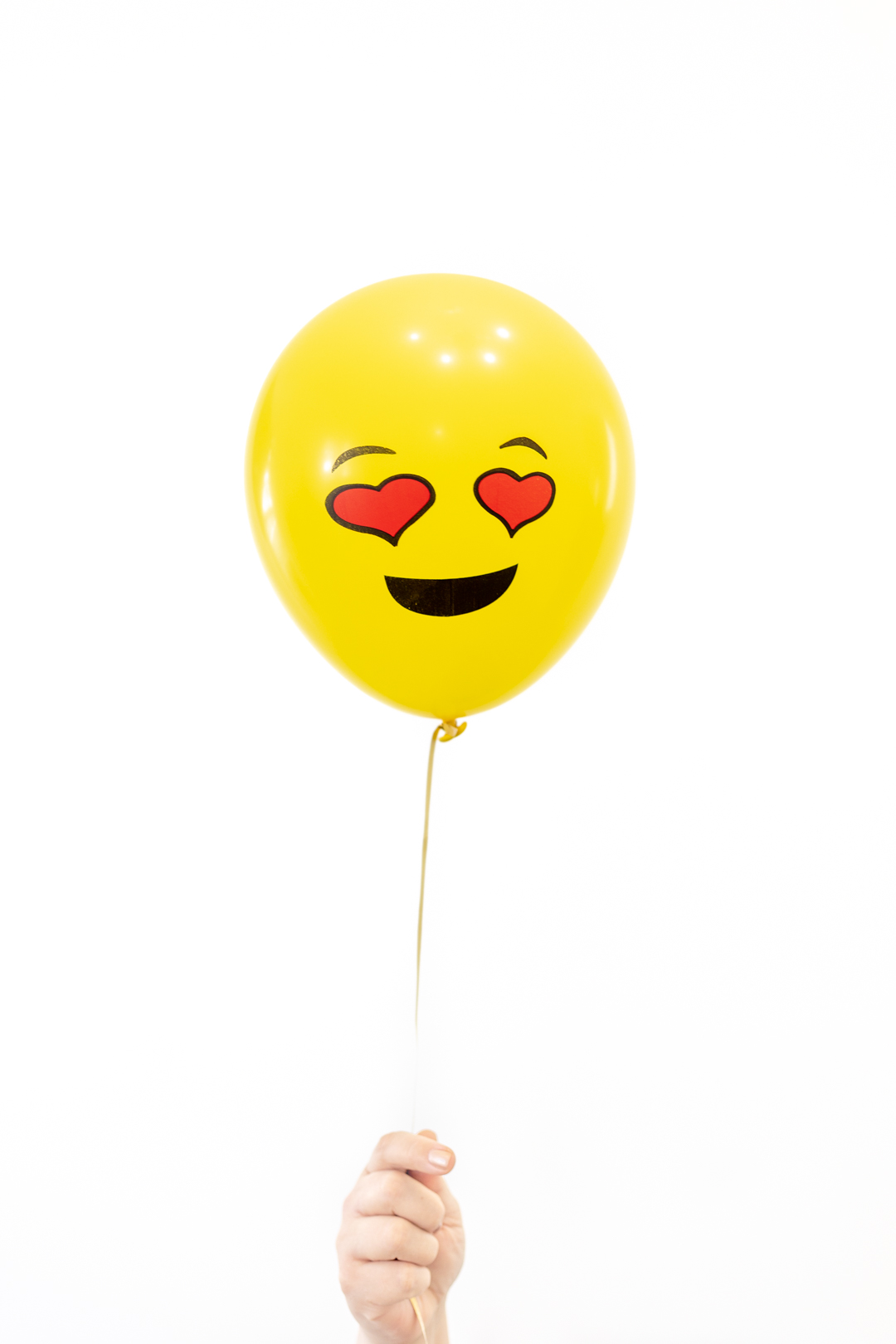 EMOJI PARTY DECORATIONS
Okay, emoji balloons are ridiculous in all the right ways. It really wouldn't be an emoji party without them. From banners to balloons, here are some fun picks to make your party a hit:
EMOJI PARTY FAVORS
When it comes to emoji party favors, there are so many to choose from. Since it's so easy to find a lot of favor options from bracelets, stamps, stickers, plush toys to stress balls. I thought it would be a fun idea to have guests make their own DIY Favor Bags. You could do this by putting out a variety of emoji favors so that guests can pick their own favorite goodies. Just provide guests with favor bags to fill up. Here are the supplies and bags that I'm featuring today: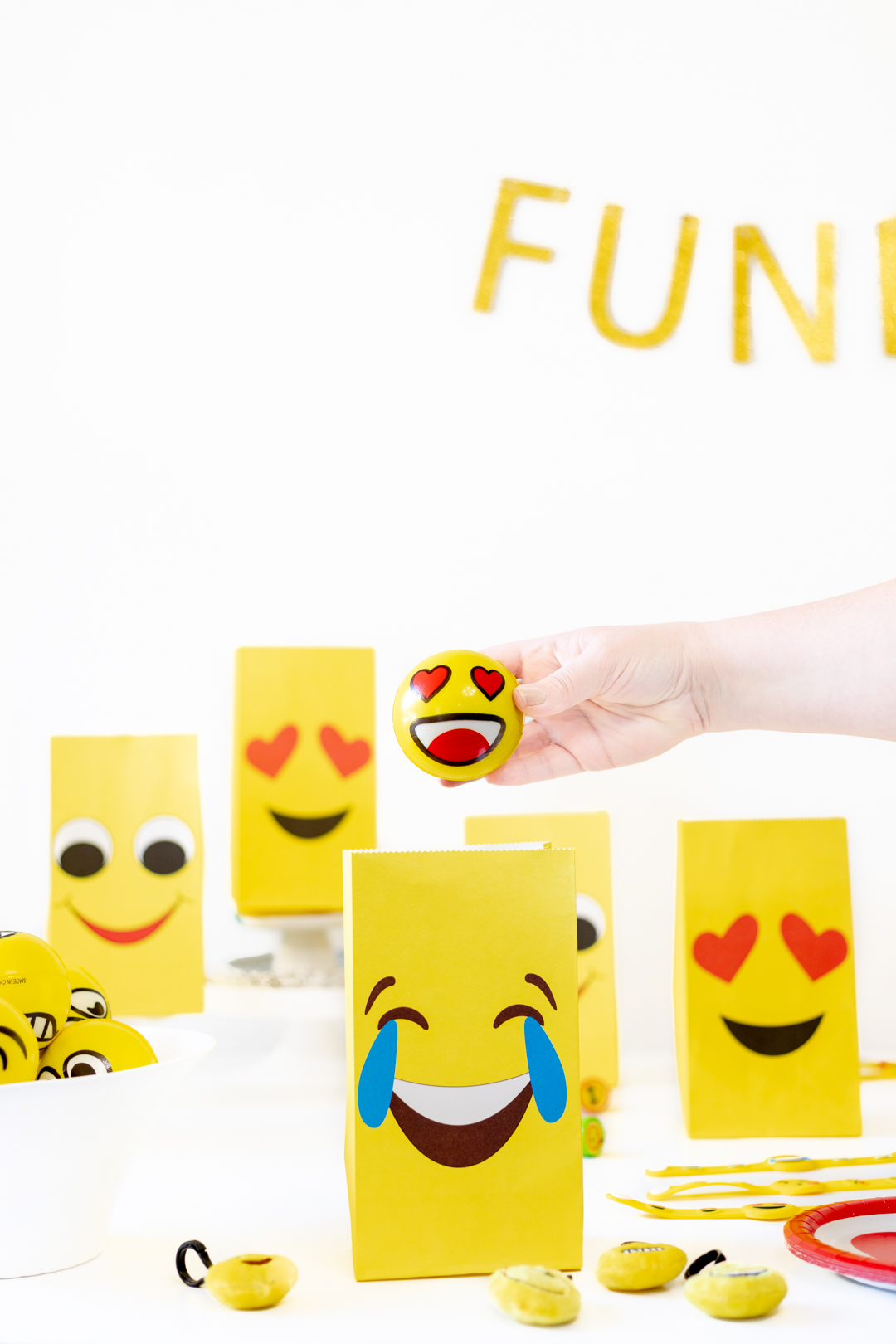 That's it! With these simple and fun ideas, you're ready to host your own emoji party!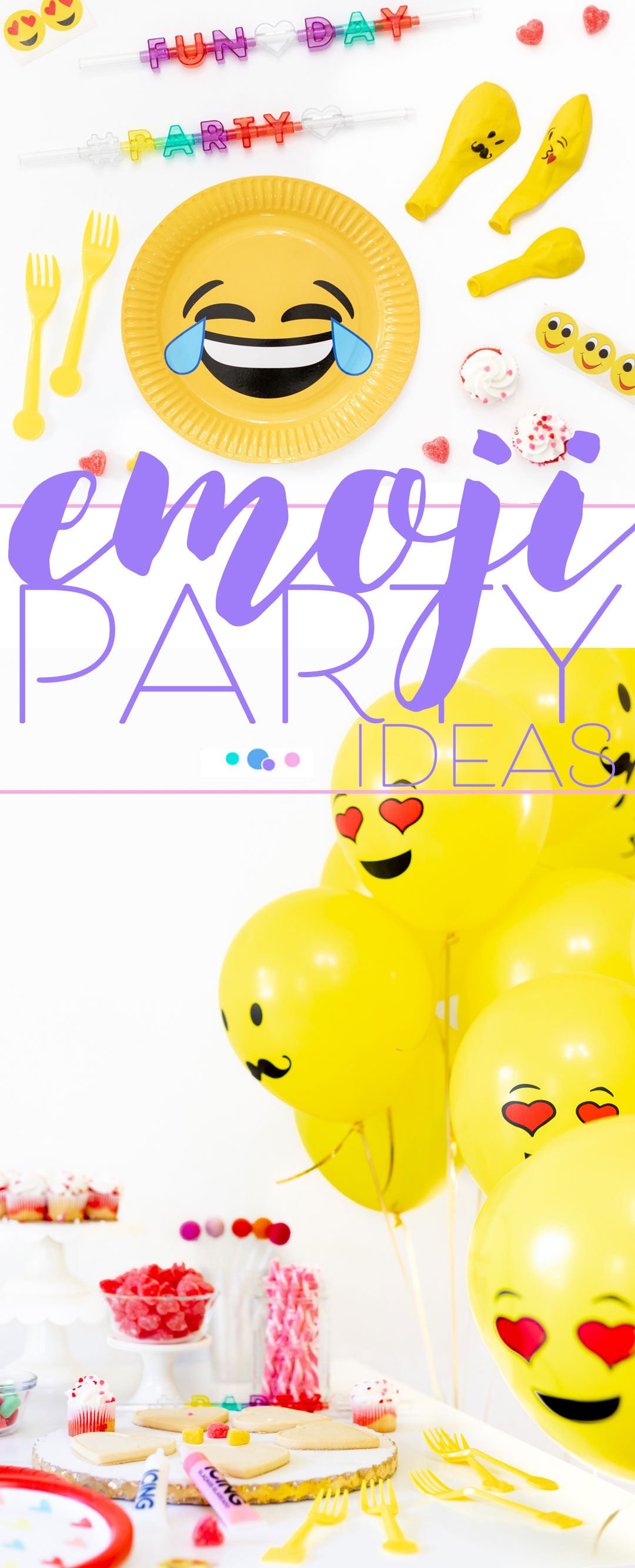 More Fun Party Ideas: