This post is sponsored by The National Frozen & Refrigerated Foods Association (NFRA). All opinions are my own.
When afternoon rolls around, I'm often searching for the perfect snack. I'm pretty excited to share a tasty snack that's refreshing, filling and absolutely perfect to cool down on a hot summer day: Dole® Açaí Bowls. To celebrate these, I wanted to share some fun snack break bar ideas because they're too good not so share.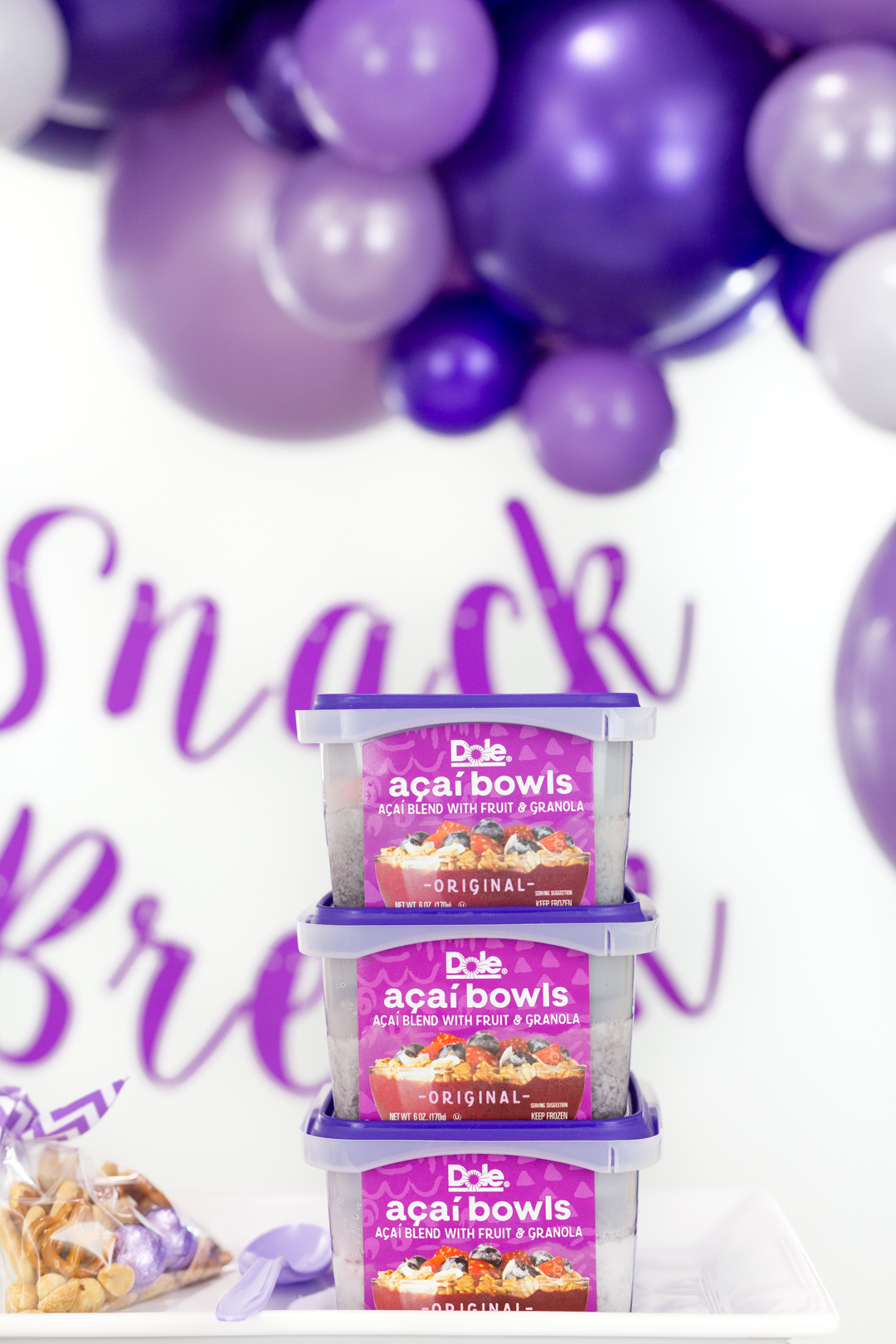 You know that I'm a big fan of meal solutions that I can keep stocked up on right in my freezer. When I first heard about these, I knew I had to try them. I picked up both Dole® Açaí Bowls Original and Dole® Açaí Bowls Protein to give them a try. Seemed like a very clever way to enjoy a convenient breakfast or snack with no fuss. It was love at first bite.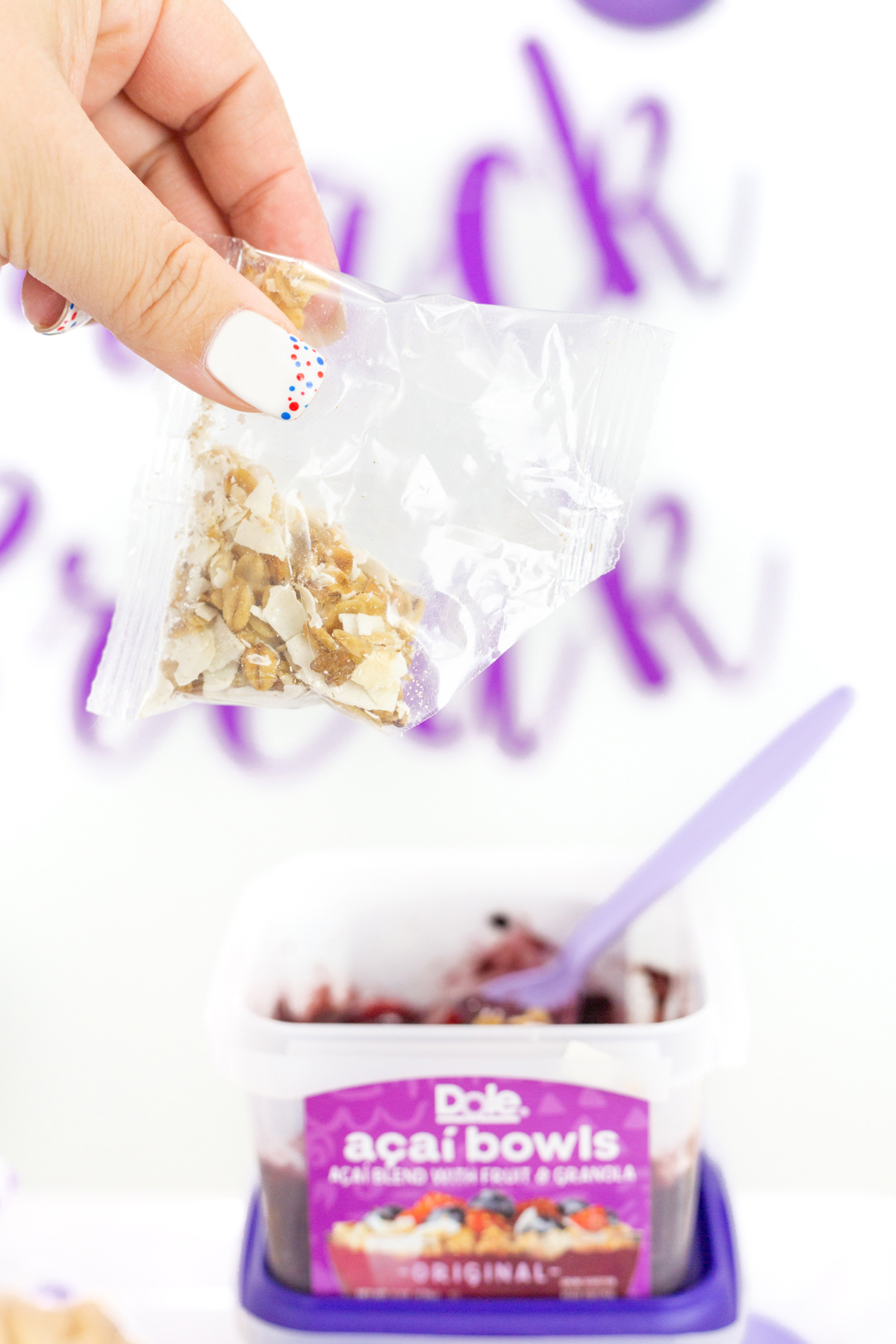 Long gone are the days that açaí was just something fancy available in fancy cities. This delish snack or breakfast bowl can now be found in the freezer section of your local grocer. These tasty smoothie bowls are made with a frozen açaí blend topped with tangy fruit and crunchy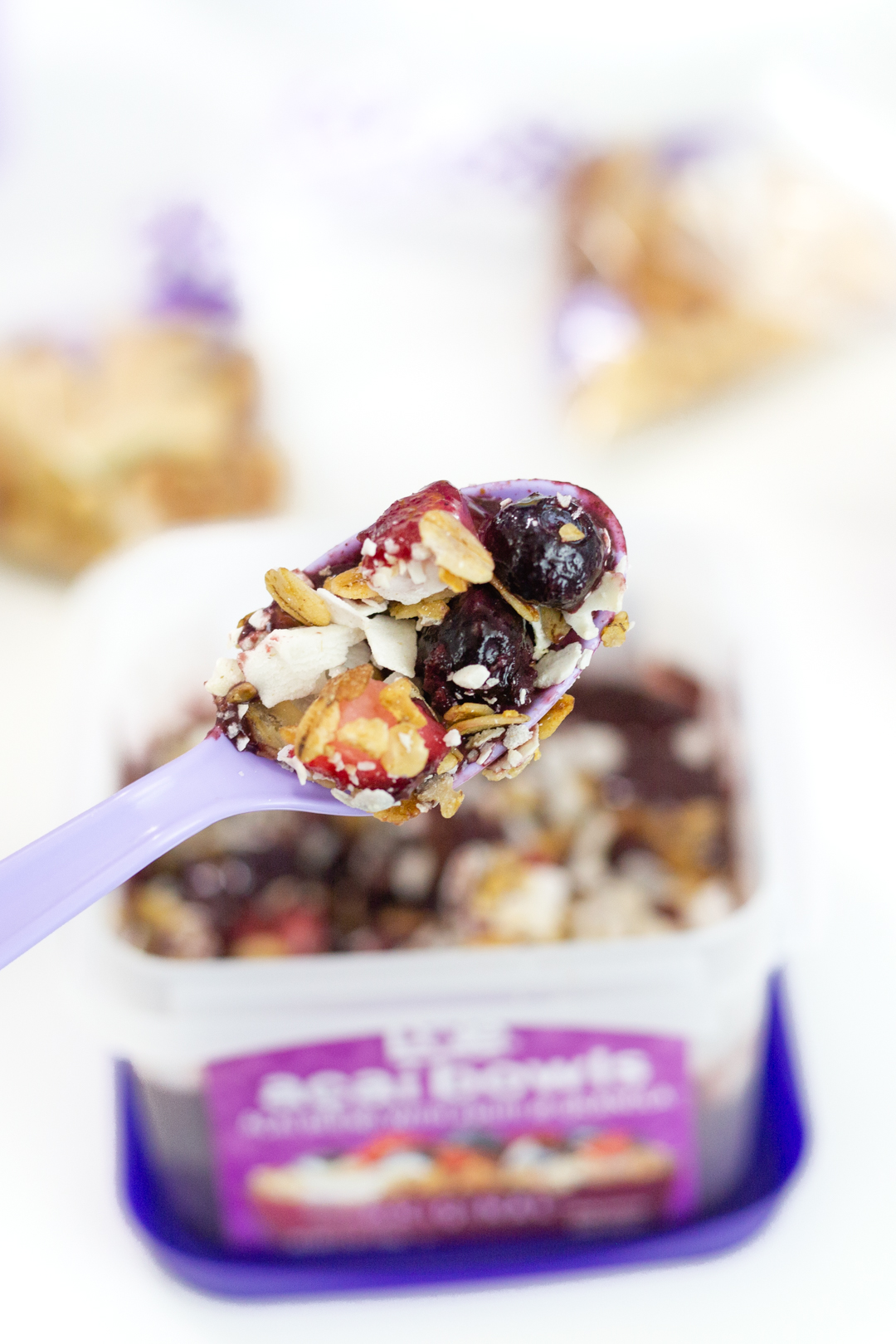 Keeping these easy portable solutions on hand will surely make my afternoons better. Best part is that they are a fraction of the cost of one at a local cafe and I don't have to leave the house to enjoy one. Winning. They have been giving me that boost of energy that I crave.
EASY SNACK BREAK BAR
Be the hostess with the mostest when you set up a snack break bar for your family or favorite gal pals. It's a great way to treat your friends to something delish. With a few simple tips, you can have a tasty spread ready to serve in no time.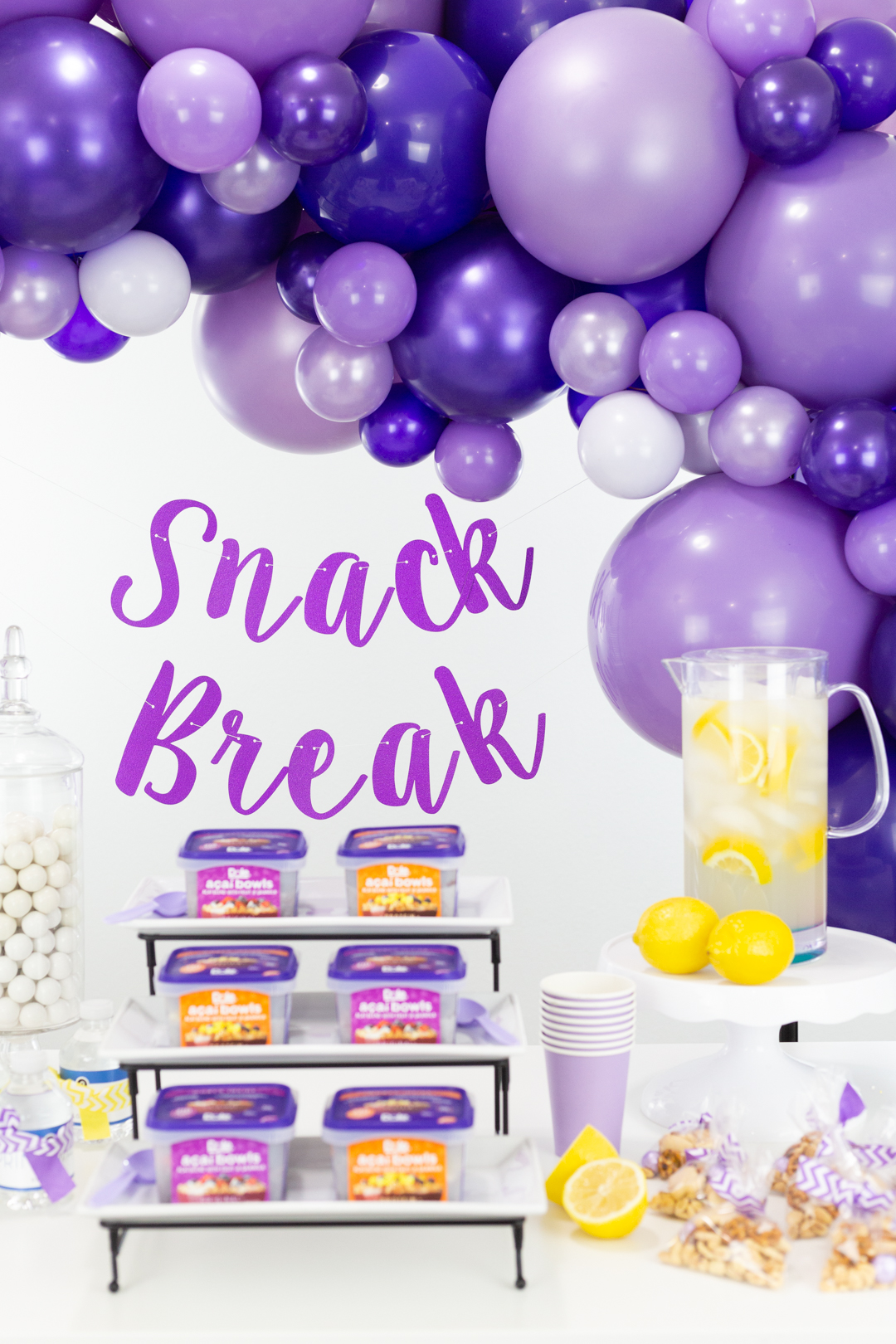 Here are some basic but perfect thought-starters on what to serve at your own snack bar:
Trail Mix or Snack Mix

Cold Beverages
Be sure to plan your snack bar timing around when you plan on eating. You'll want to make sure that your Dole® Açaí Bowls Protein are thawed to perfection when it's time to dig in. Read the packaging for super easy tips on doing this. Thaw it out on the counter or right in the microwave if you're short on time.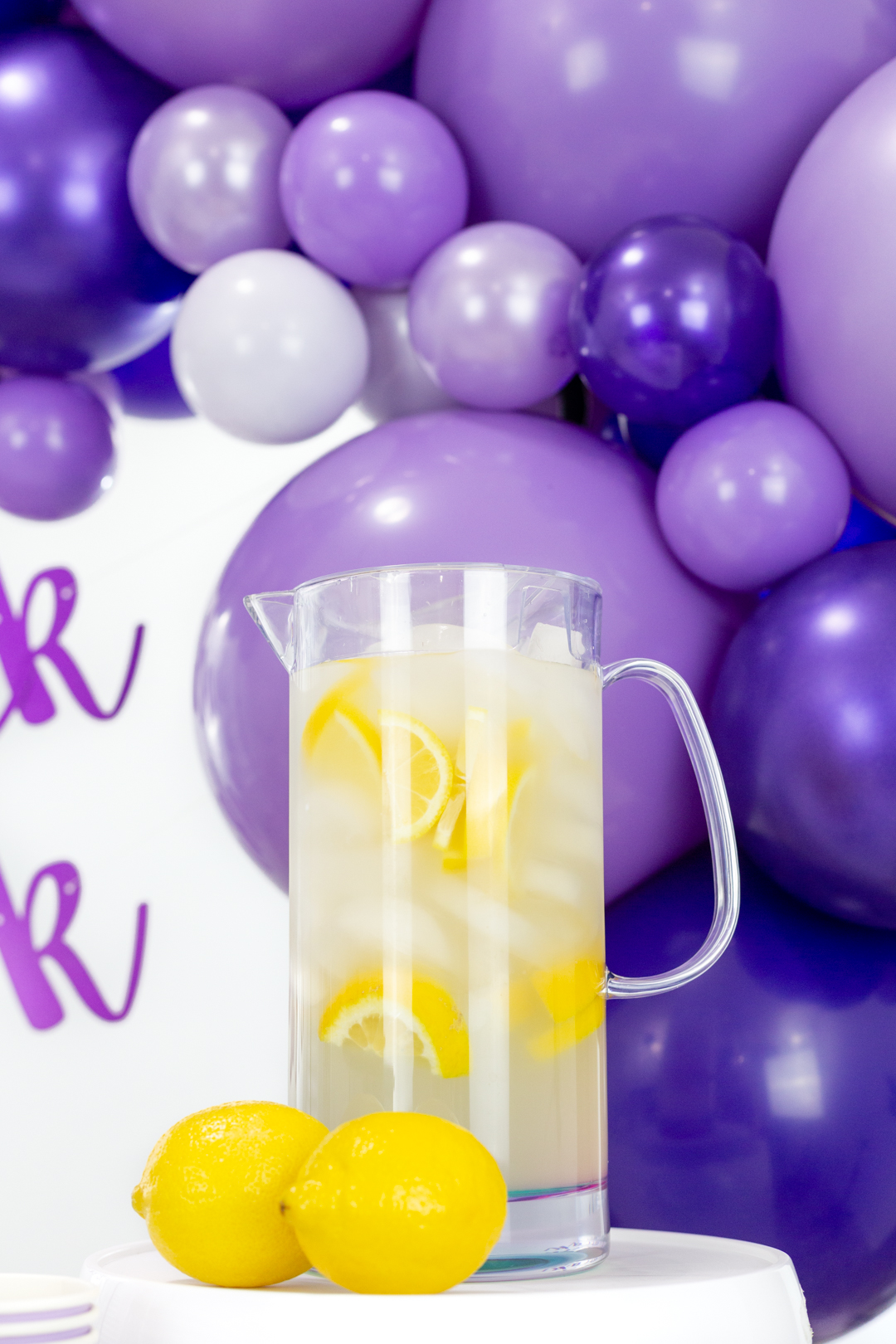 Make it as simple or fancy as you like. To take it to the next level with little effort, add balloons and a snack themed banner.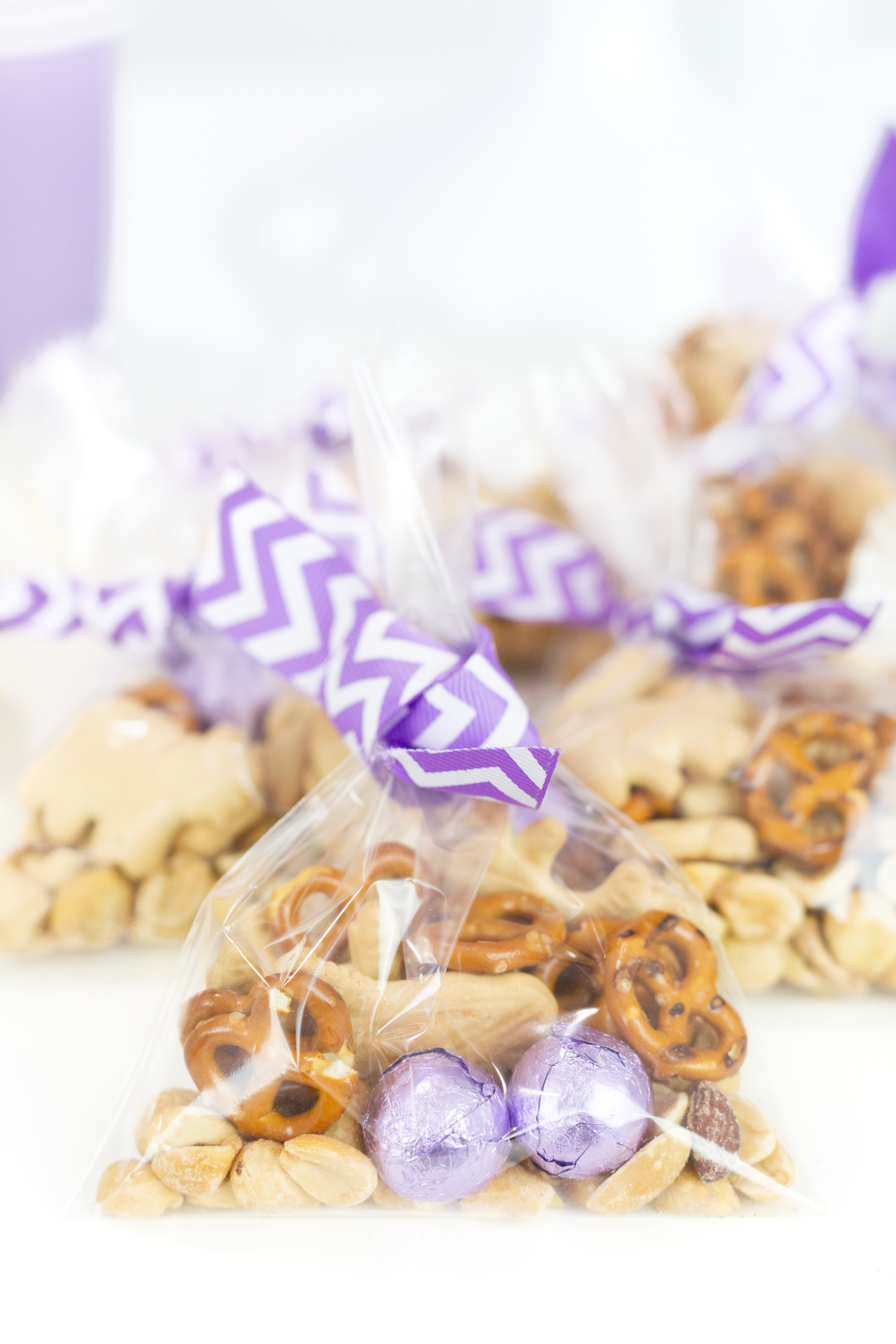 What a great way to elevate any day.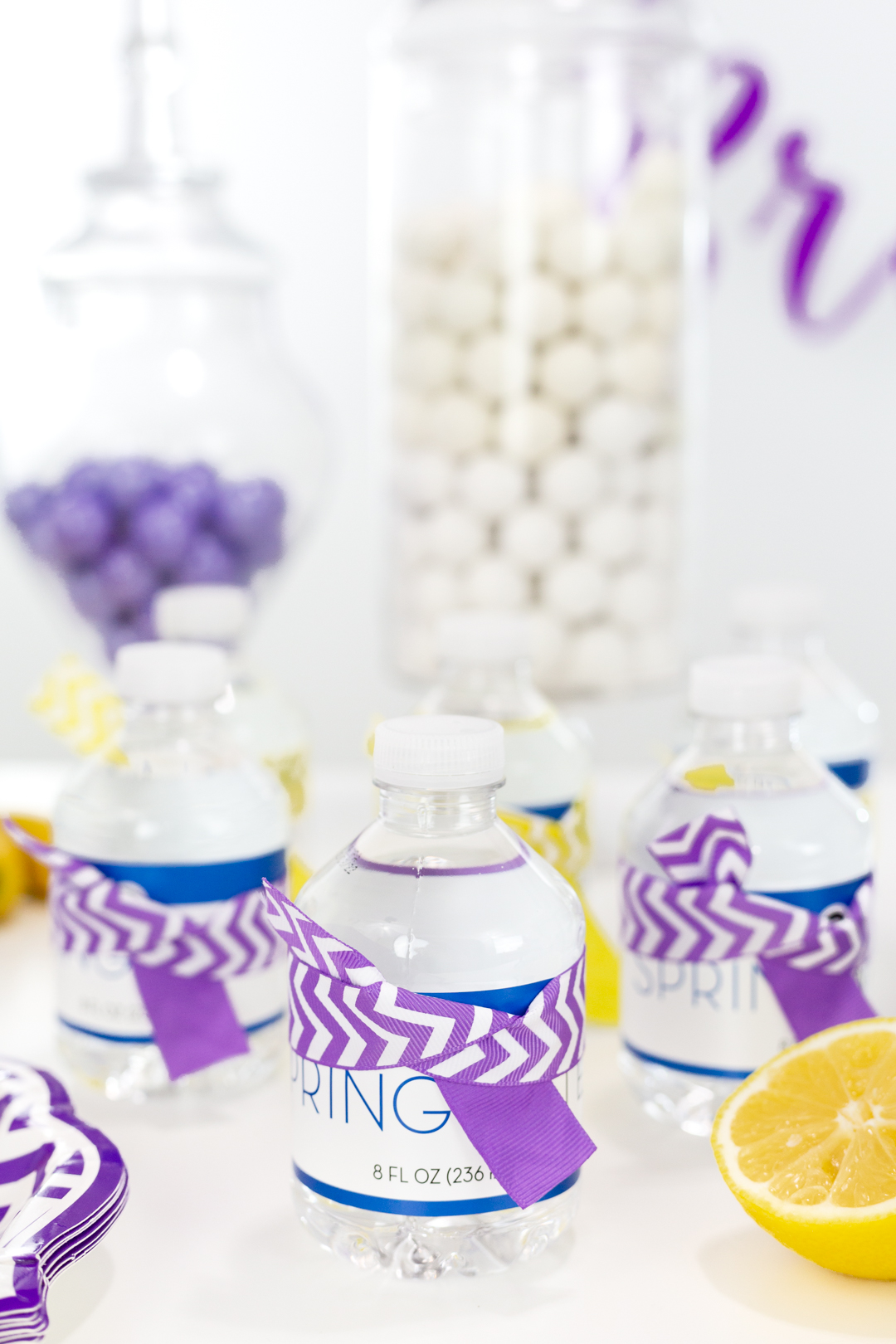 What is
Acaí?
Is this your first time learning about Açaí? It's a berry that's born from the açaí palm found in the tropics of Brazil. It's unique and lovable flavor and texture that has been compared to ice cream.
Be sure to try frozen Dole® Açaí Bowls for a snack or breakfast option that you can grab, thaw and enjoy! They're available in the freezer section at your local grocer. Visit www.dolesunshine.com/acai-bowls for more information.
For more inspiration this summer, be sure to check out delicious ideas from NFRA at EasyHomeMeals.com