Best unicorn slippers idea you can make at home with this easy diy project. Read on for the simple tutorial.
You know how I was just talking about crafty projects that I haven't gotten around to? Well, here's another one. This is another DIY that I had planned to do almost a whole year ago along with the Unicorn Jars I recently shared. These, I think were well worth the wait. I can't get over how cute this Unicorn Slippers project came out and I'm super excited to share them... and wear them. This post contains some affiliate links, thank you for your support.

I've been wanting to make these for AGES. I've been totally needing unicorn slippers but never found a pair that I really LOVED. Ya know? Last year (lol) I spotted plain slippers on the cheap. Something like $7 for the two pairs at Family Dollar and grabbed them. Adding crazy colored fur and a horn was a must. I am so happy that my vision actually turned out although it came close to being a fail between taming the fur and trying to figure out what eye shape would look cute. I think I nailed this and I'm totally tooting my own horn for once :P.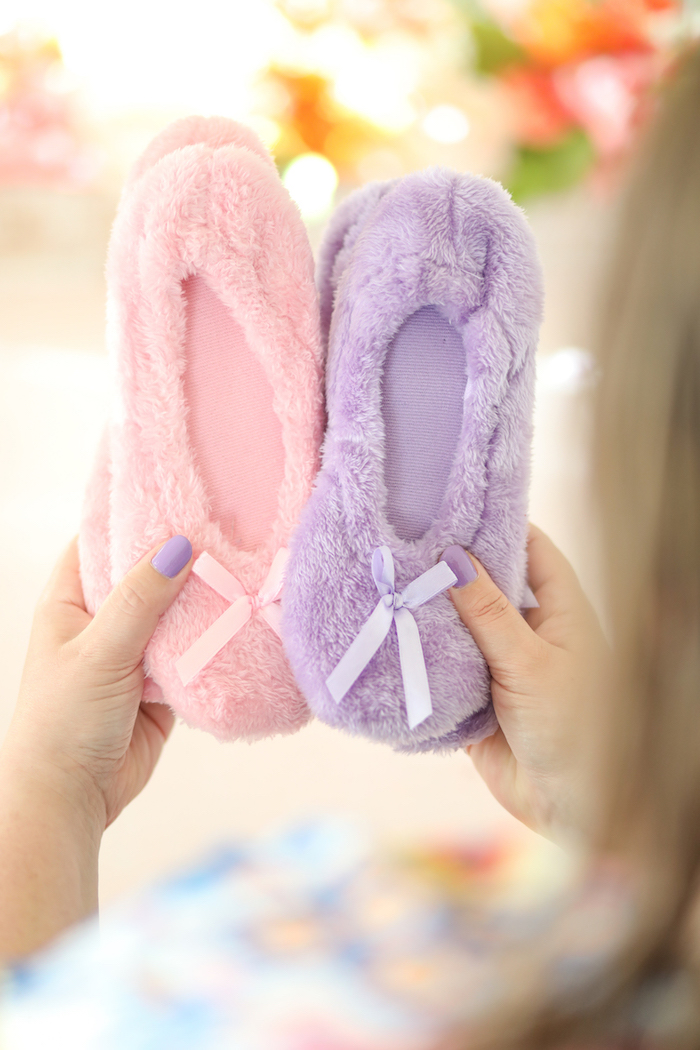 DIY UNICORN SLIPPER TUTORIAL
Ready to slip into something magical? Treat your feet to these cute unicorn slippers!
HERE IS WHAT YOU NEED:
Plain Slippers (Pink or Purple)
Colorful Fur (I got mine at Joann's)
Hot Glue or Fast Drying Clear Glue such as Super Glue
Sharp Scissors
Ready to have some fun? Let's do this!
Start by preparing your slippers, remove bows from slippers carefully if you're using a similar pair.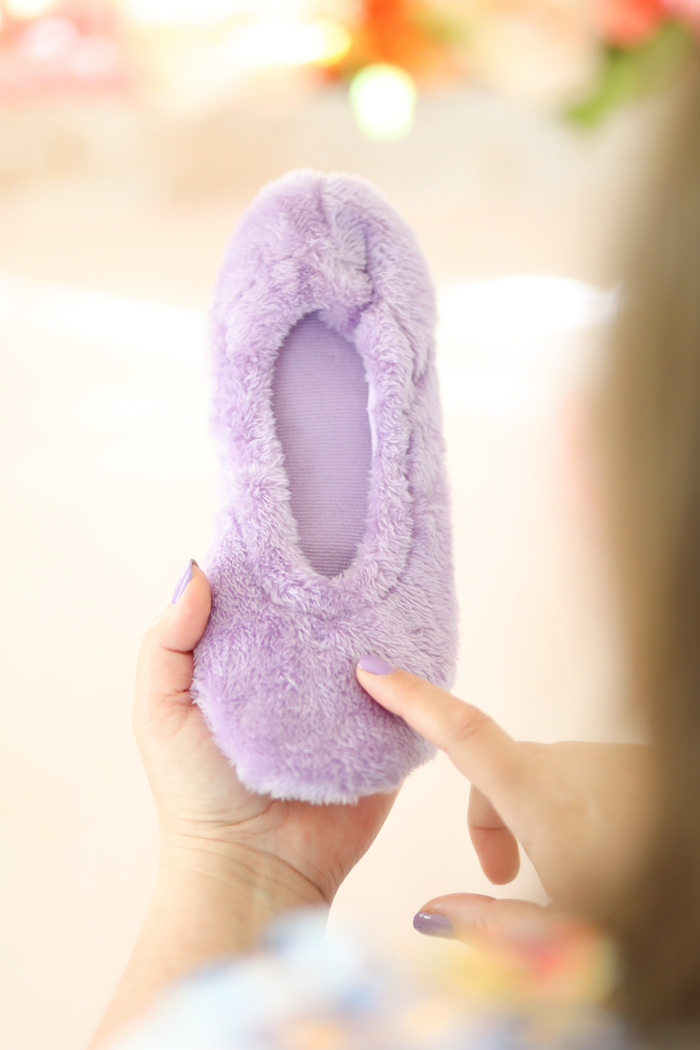 Step One: Make mini unicorn horns with your choice of felt color. I liked pink to go with my purple slippers. You want a little triangular shape with the top snipped off for the perfect horn shape. See sample below: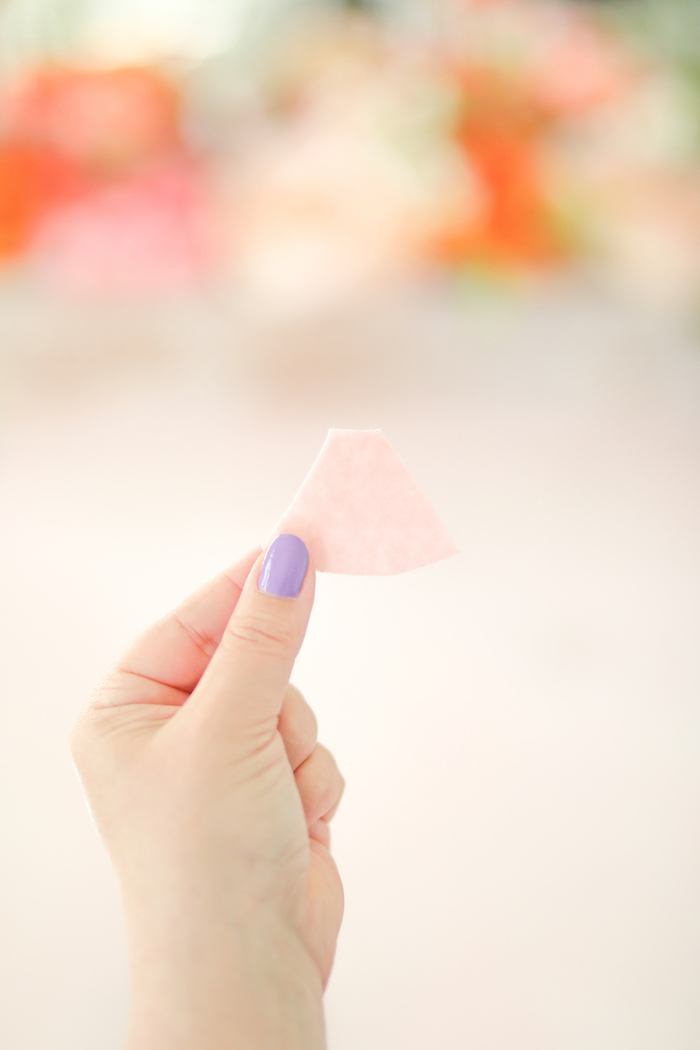 Tightly roll the felt into it self and secure with glue and let dry. Snip a thin piece of felt to wrap around the horn and use more glue to secure it.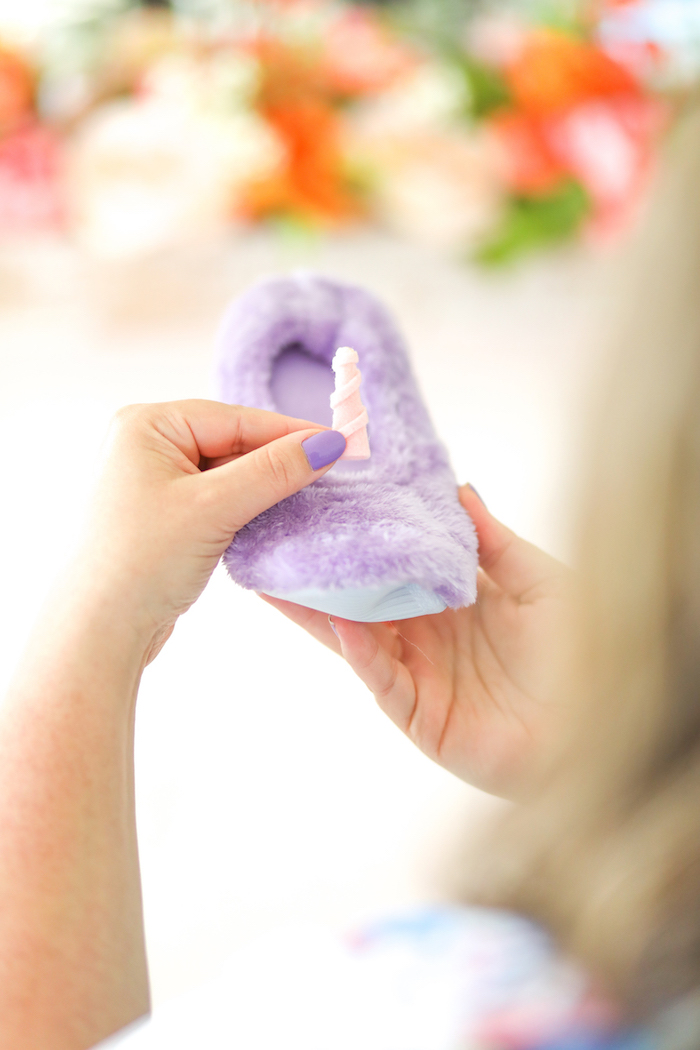 Step Two: Prepare your fur. There are many ways you can add your little cute splotch of fur, I liked adding a few inches of fur material cut on an angle on each side.
P.S. Don't say I didn't warn you... fur is MESSY. Keep a handheld vacuum nearby to help contain the rogue fur.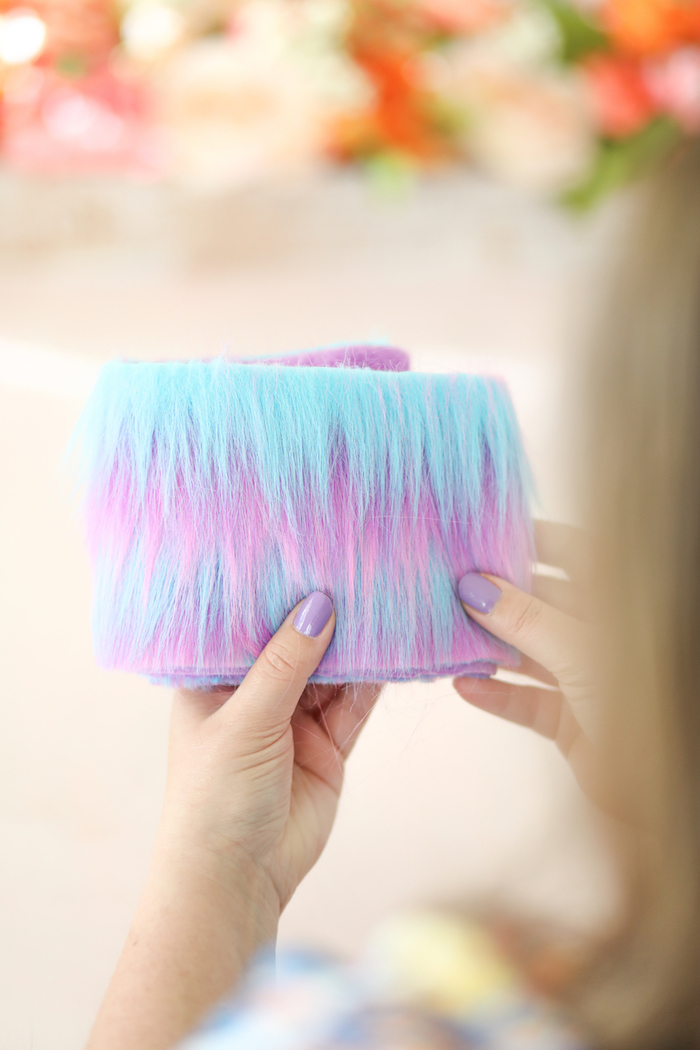 Use hot glue or fast drying glue to adhere your fur once you decide where to place it.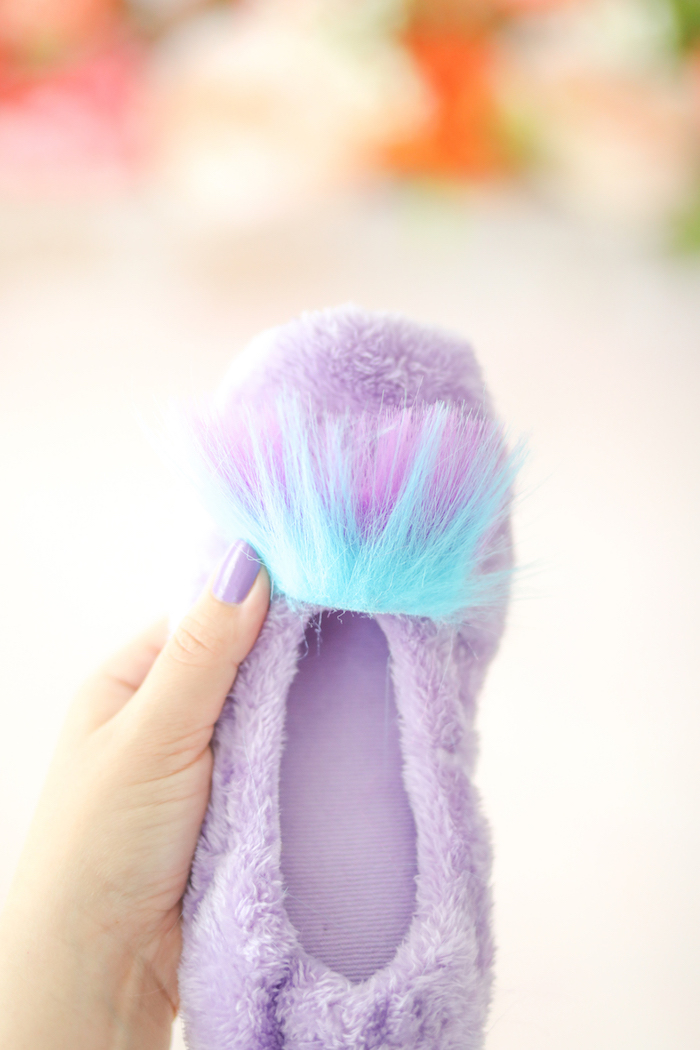 Step Three: Use glue to secure your mini unicorn horn in the front center of where you glued your fur.
Step Four: Cut eyelashes out of black felt. I simply used scissors to make three little lashes out of each snippet of felt. Then, glue them in place.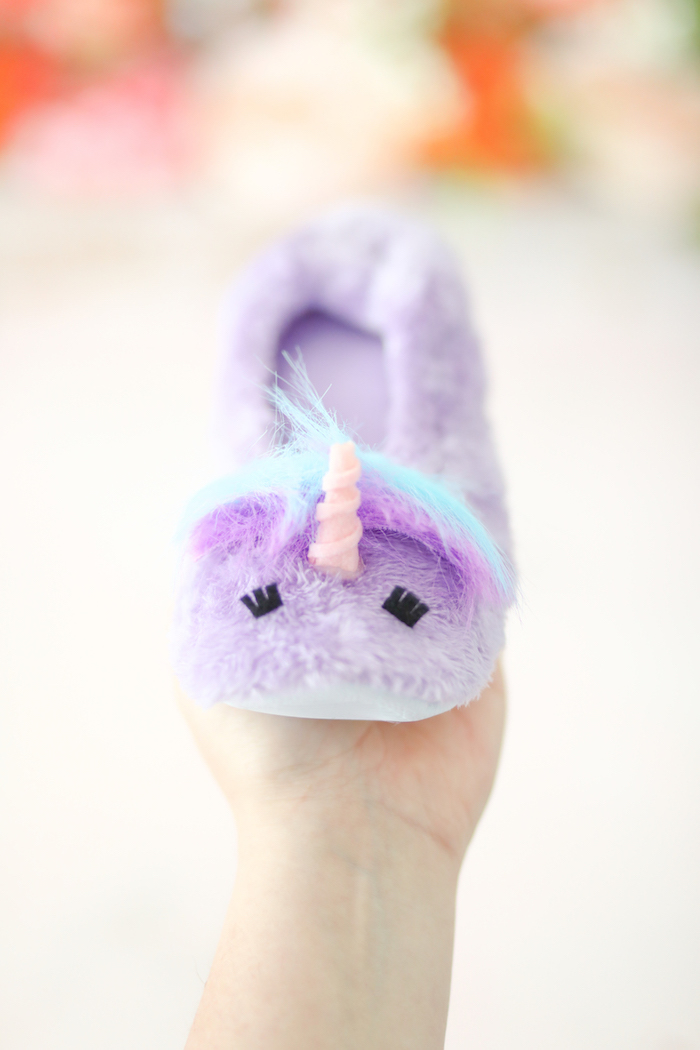 Once everything is dry, that's seriously it. How easy is that?? Now.. time to make EVERYONE you know a pair.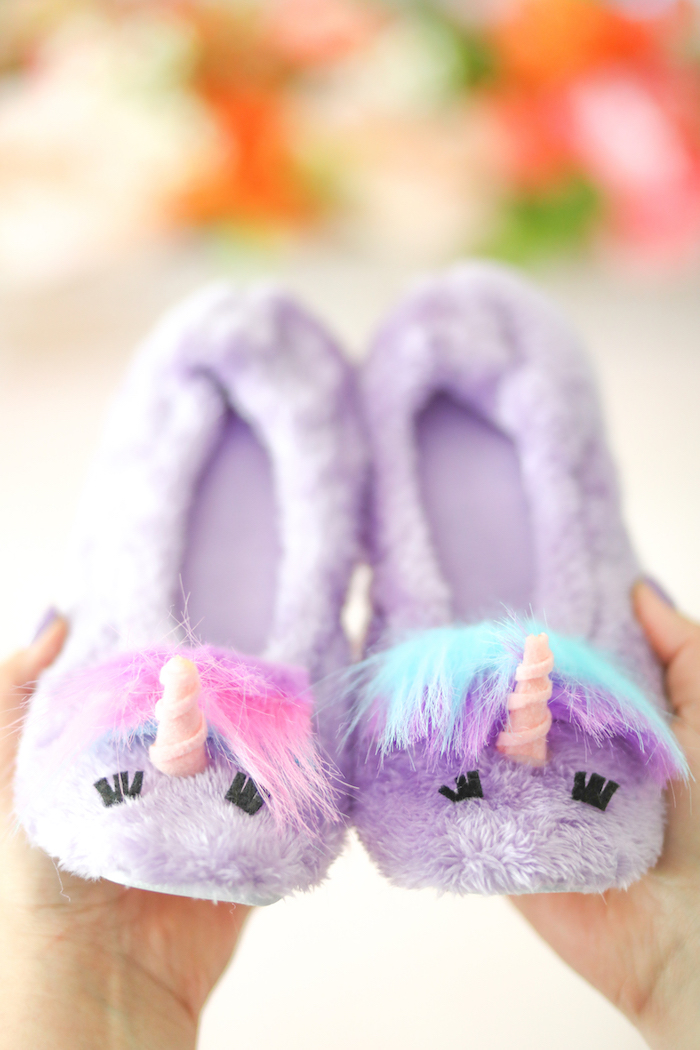 These would be so flippin' cute in an Easter Basket. What do you think?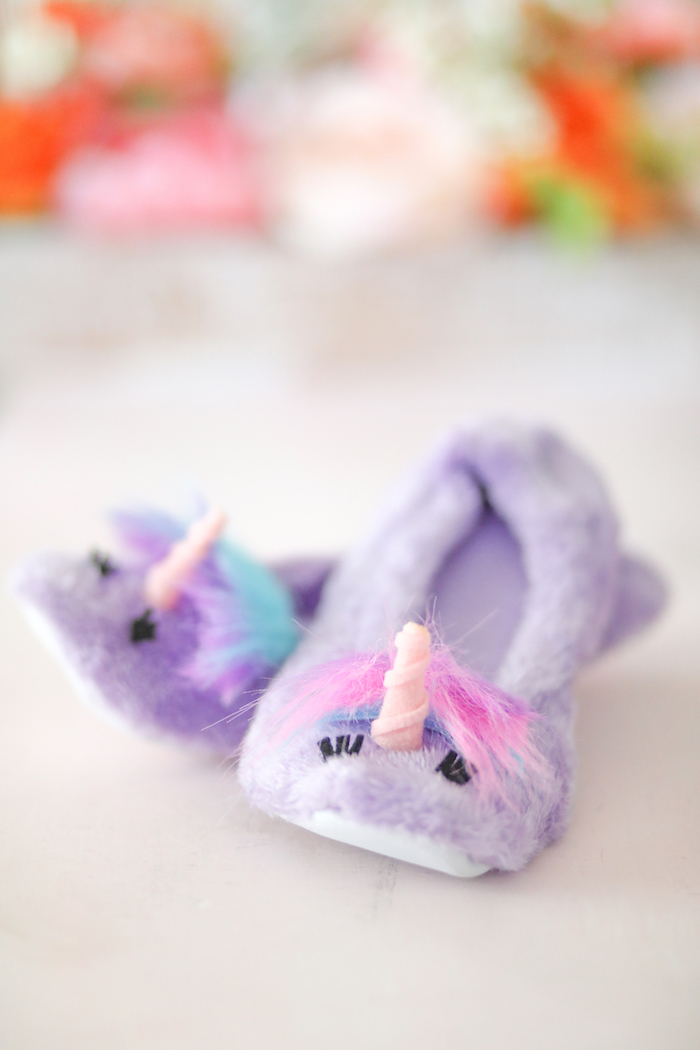 OVE UNICORN EVERYTHING?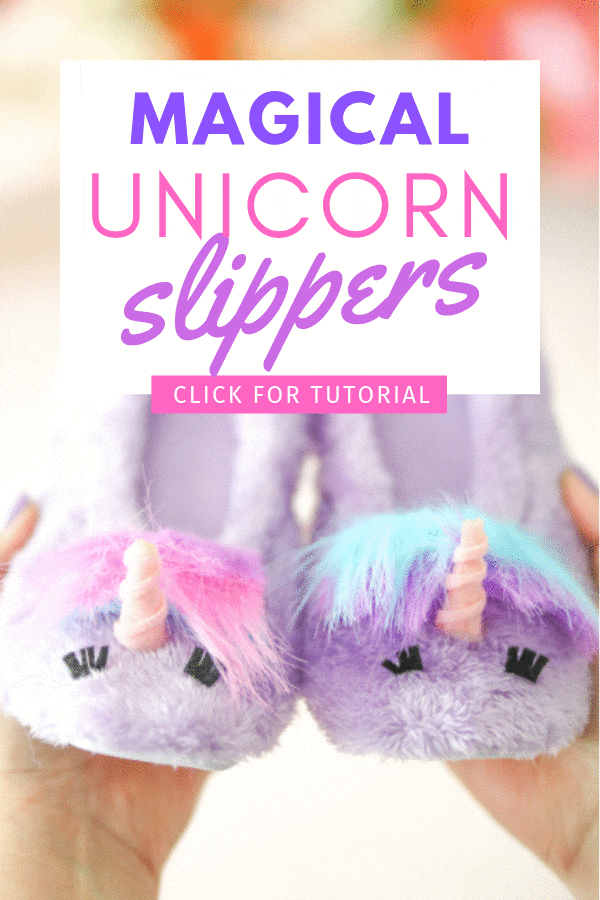 Any unicorn sleepovers in your near future?