So many projects, so little time. That is pretty much my story. I literally realized as I was putting my tutorial together for these DIY Unicorn Jars today that I came up with this idea almost one whole year ago. Nothing magical or whimsical happened since then… just pure insanity. This year, I'm aiming to dedicate a lot more time to getting my creative ideas out of my head and on to this blog. Hold me to it, I'm ready to reclaim my time and energy and I hope you'll join me! This post contains some affiliate links, thank you for your support.

Let's make everyday a celebration starting with this cutesty little project. I made these to put in my office and they'd also be adorable in unicorn themed bedrooms for kiddos.
DIY UNICORN MASON JARS
Ready to embark on a not-so-mystical journey? These easy DIY mason jar Unicorns are super simple to make! See what I used below to get ready for your project. I loved using pastel colors for my jars, but you can use any colors that you want. The sky's the limit.
HERE IS WHAT YOU NEED:
Quart Sized Mason Jars
Purple Sharpie Marker
Glitter, Pastel, Clear or even Iridescent
Clear Glue / Glue that Dries Clear
Paint Brush for Glue Application
Paper Plates or Newspaper for Drying Painted Jars
Ready to have some fun? Let's do this!
Step One: Paint the inside of the jars.
Squirt a small amount of desired paint into each jar and swivel the jar around to cover the entire inside of your mason jar. Once the inside if covered, place the upside down on a paper plate or thick cardboard where the excess paint can safely drip out.  Allow the jars to dry thoroughly. Time will vary depending on the paint used. I transfer the jars to a few different paper plates during this process to allow for quicker drying. You may wish to pain your inner jar lids at this time as well. They will be mostly covered by the Unicorn horn, so this is optional.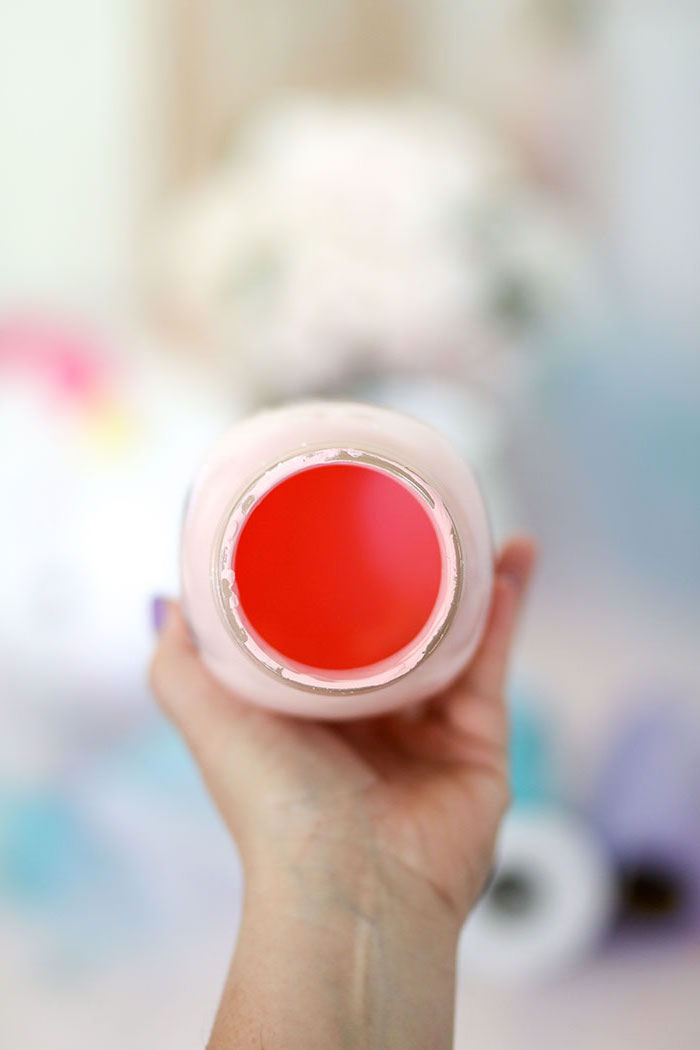 Step Two: Prepare your glitter unicorn horn. Paint clear glue over each styrofoam cone and sprinkle your glitter over it to cover the entire cone. Then, let dry completely.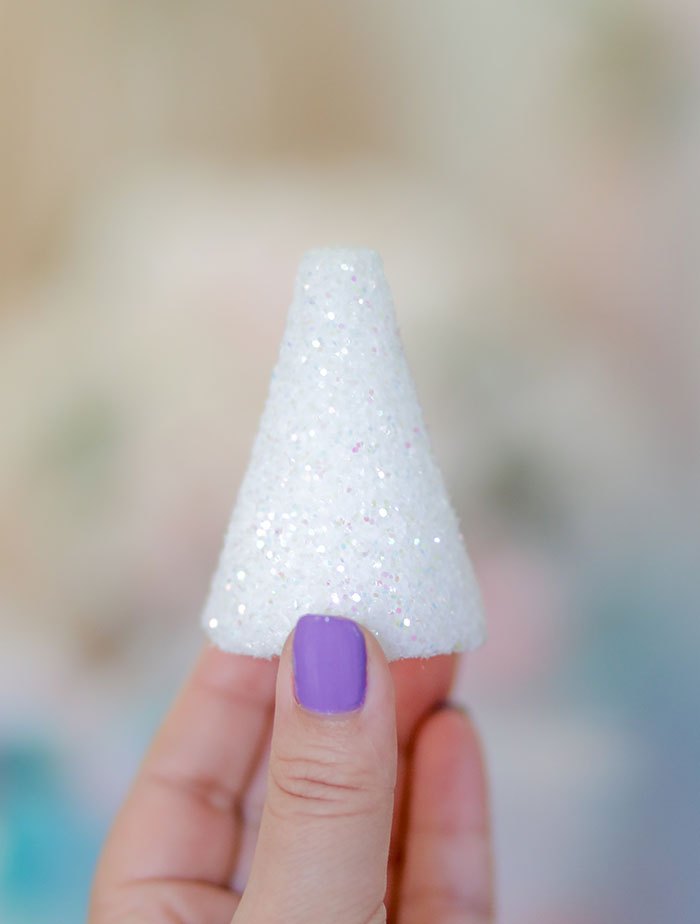 Step Three: Glue the horn onto the center of flat part of the mason jar lid and set aside to dry.
Step Four: Prepare the Unicorn Hair. Cut your desired colored Tulle Into Strips (9″ length &  3″ wide). 24 strips per jar. I recommend using at least three different colors to make your jars pop.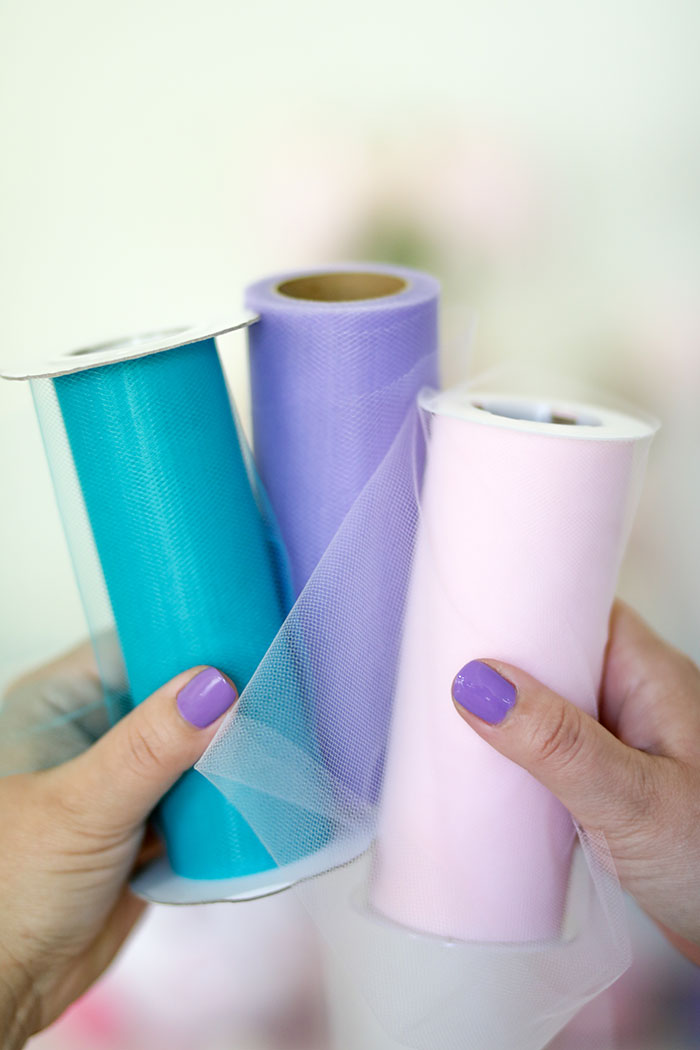 Step Five:  Tie each strip into a double knot around the outer mason jar lid. Depending on the thickness of your tulle, you may want to add even more strips to yours for a fuller look.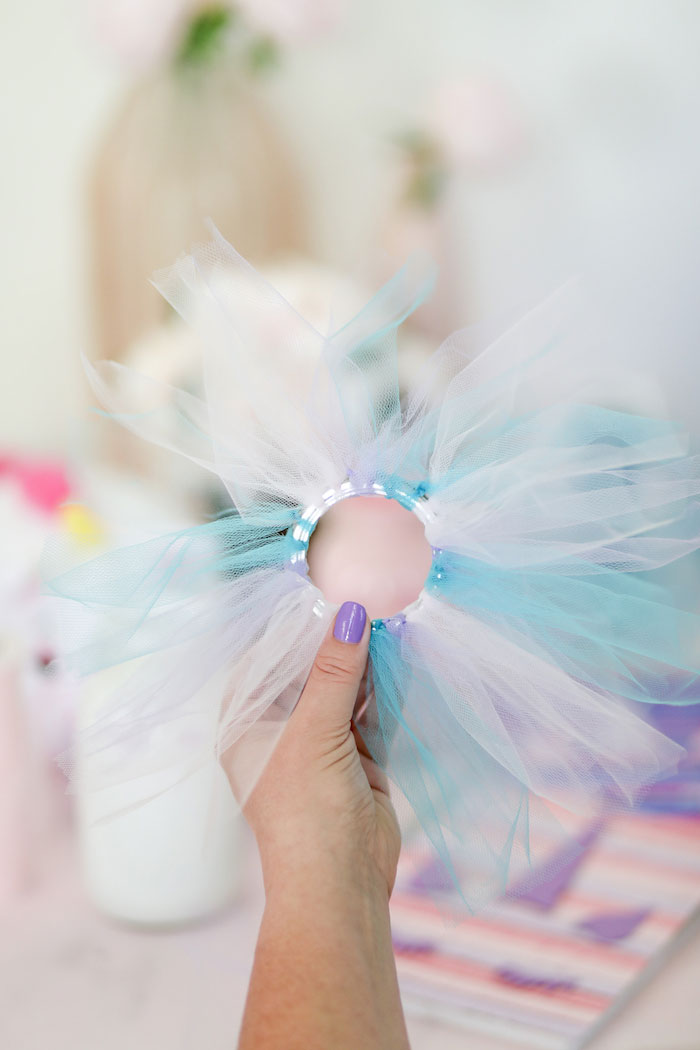 Step Six: Draw cute little Unicorn eyes onto the front of the jar with a Purple Sharpie. I tried black and it is not nearly as cute as purple. If you make a mistake, you can simply use rubbing alcohol with cotton swabs or cotton balls to remove the marker and start again.
Step Seven: Lastly, carefully twist your decorated mason jar lid into place for the cutest DIY Unicorn Jar presentation.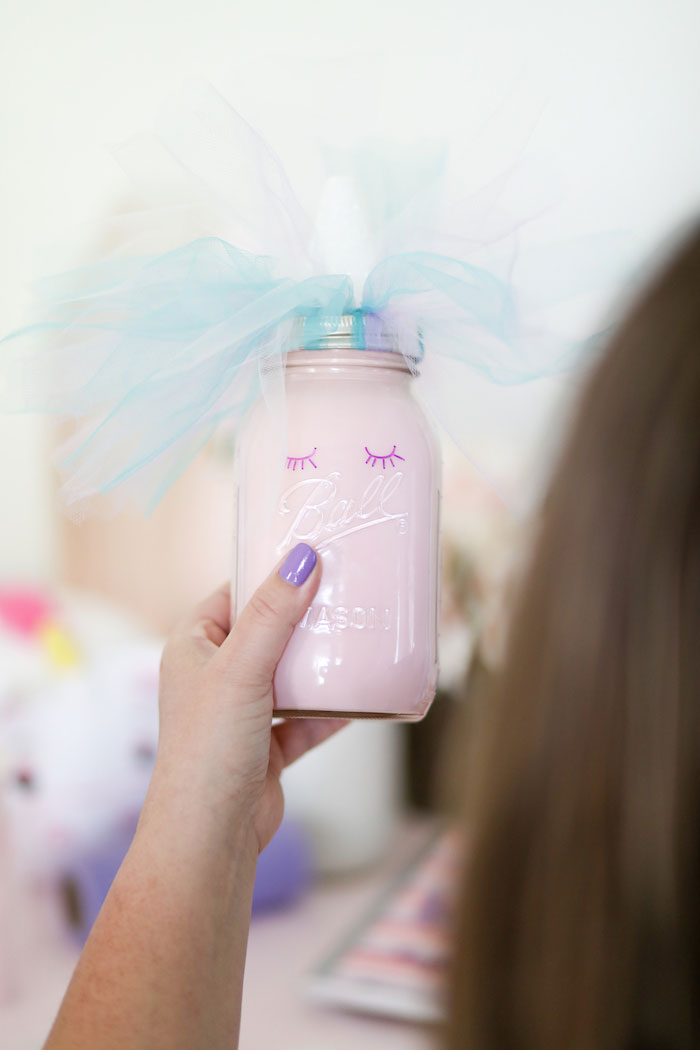 Love Unicorn Everything?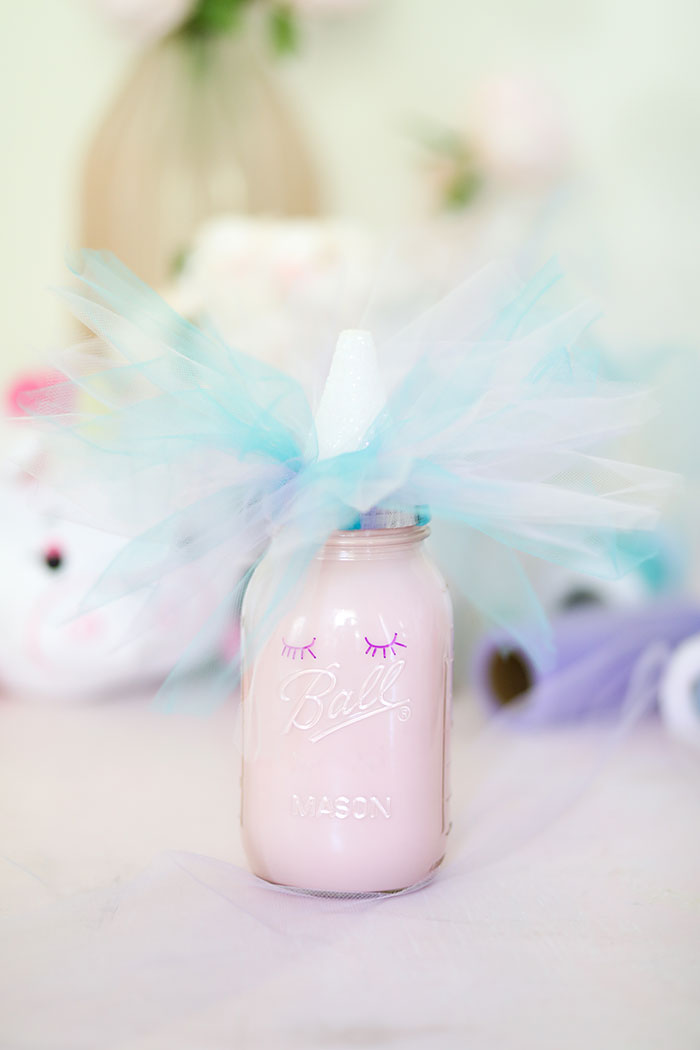 Similar Mason Jars DIY Projects
Hope you like this DIY as much as I do. Keep being magical, friends!