Eek. Have I shared just how much I love Halloween? Oh and Emojis? 😉 It's so much fun to come up with cute and spooky ideas and we're really on a roll so far. My front porch is already starting to look like a full blown Halloween party and I'm loving it. I just love the way these No Carve Emoji Pumpkins came out and the best part is that they are super easy to come together. This post contains affiliate links.

DIY Emoji Pumpkins
Here's what we used:
-Round Pumpkins
-Yellow Spray Paint or other Yellow Paint
-Felt or Foam sheets. (Such as Black, Red and any other colors that you would like to use)
-Strong fast drying glue like super glue
Optional: Paint Tape to protect the stem if you don't want to color them.
Before getting started, choose which emojis you want to create on your pumpkins. I recommend printing them out so that you can easily use the actual emojis to create the shapes you'll need. That's what I did to make mine. You can also just pull them on on your computer or tablet too.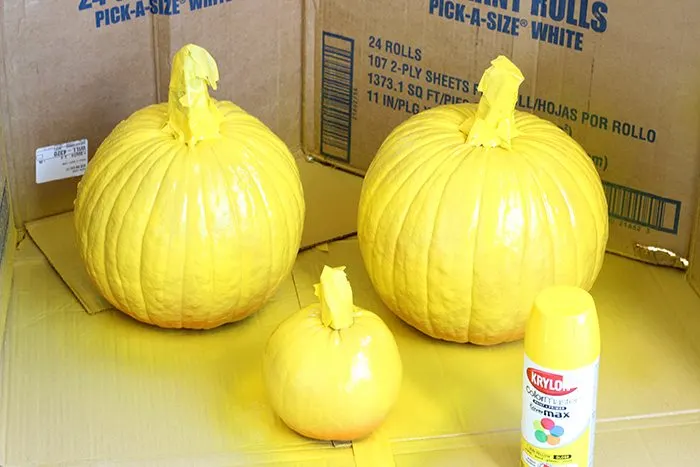 First off, let's get these pumpkins colored. I love using spray paint because it goes on so easily. Before coloring, be sure to use paint table to protect the stems if you want to. I did a couple of coats on the top and let them dry completely before getting the bottom of the pumpkins.
While you're waiting for the top of the pumpkins to dry. Trace out your emoji face shapes on your felt or foam and cut them out.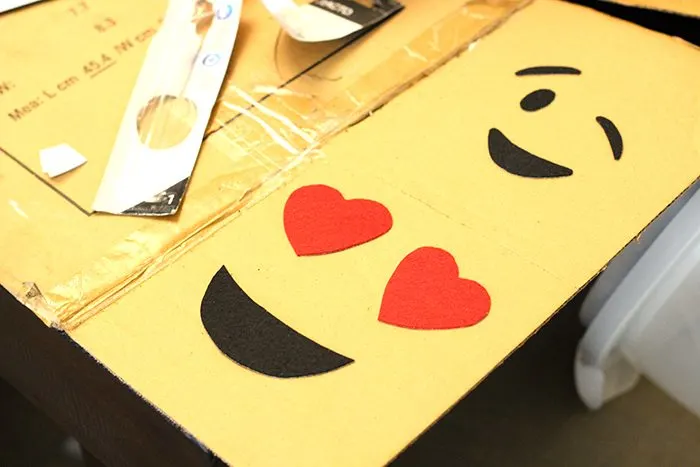 Once the top of the pumpkins are dry enough, I find it easiest to rest them upside down on cups to spray the bottoms because of the stems. We're almost done here, you just need to wait for your pumpkins to dry all the way. Then, it's happy face time!
EMOJI PUMPKIN IDEAS
Here's where the fun comes in! It's time to glue on your emoji faces! There are so many fun emoji faces you can choose from to make this Halloween DIY your very own.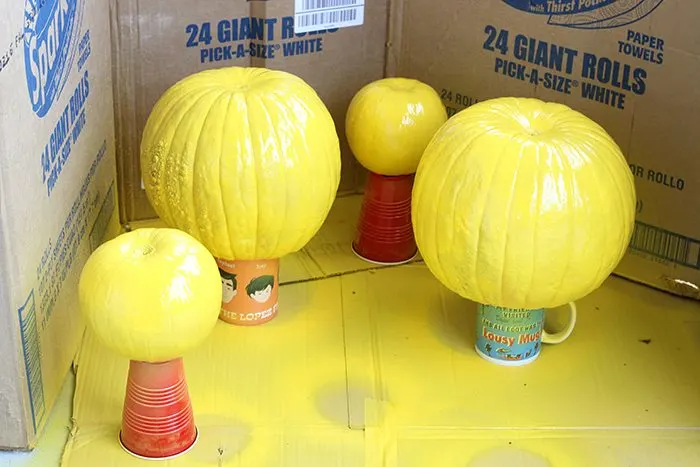 We made the winking emoji: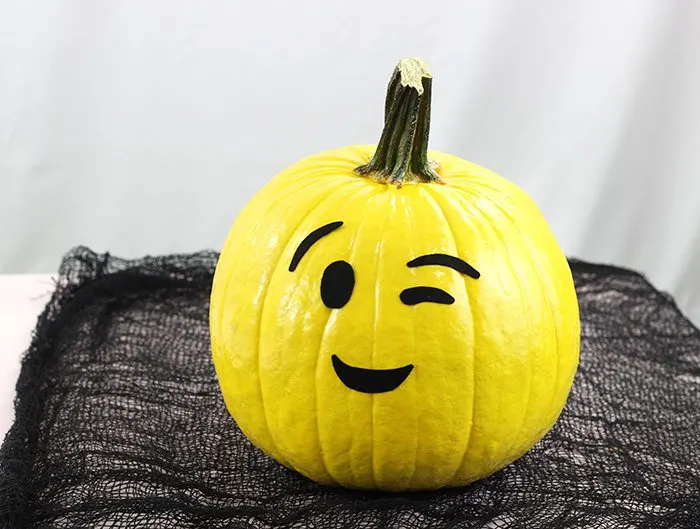 The yum emoji: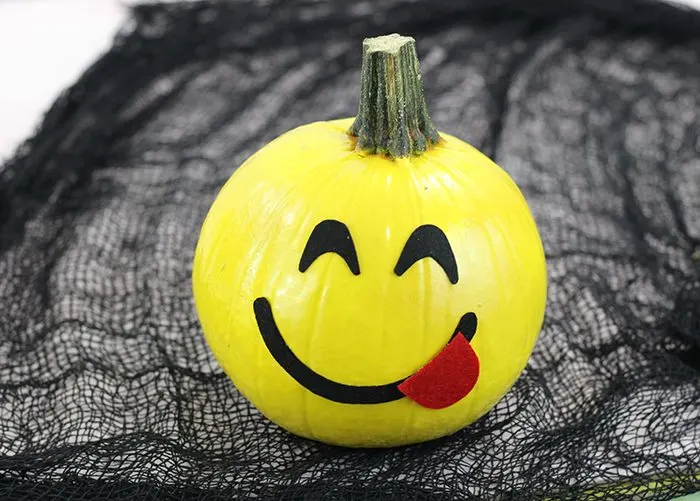 And last, but never least... the heart eyes emoji. ??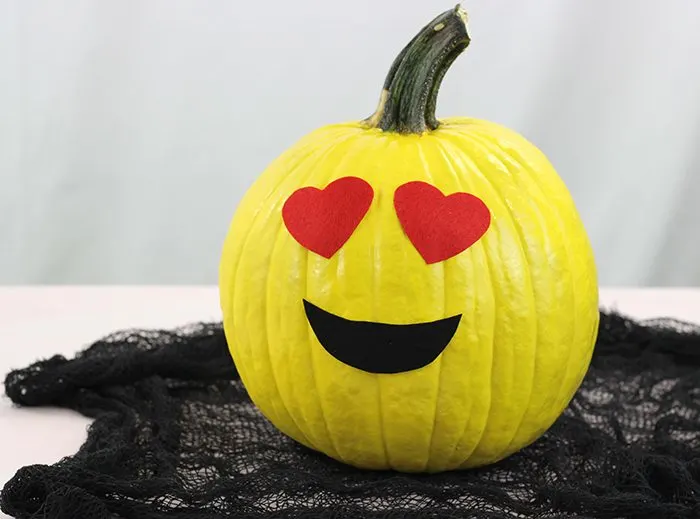 Aren't they the cutest all together? Just makes me laugh!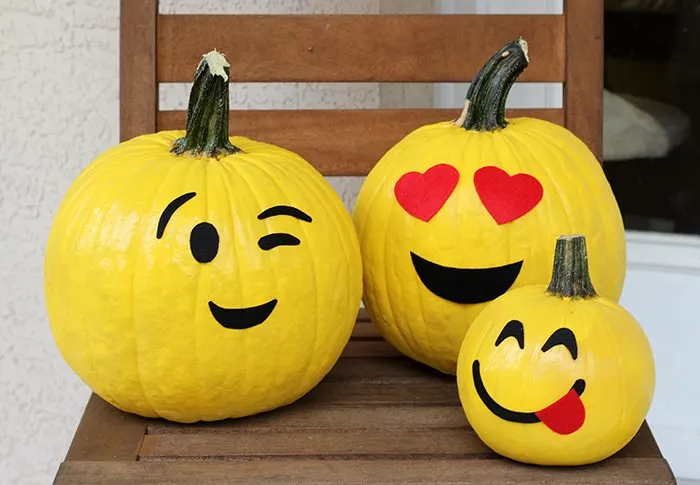 What ? emoji pumpkins would you make?