Are you ready to plan for some summer fun? Let's kick off the celebration right! I have some fun ideas for inspired superhero crafting and party ideas today in celebration of DreamWorks' "Captain Underpants: The First Epic Movie" which is now on Netflix. Rally the family around to watch the movie and make these fun superhero DIY party ideas. This is a sponsored post with Tampico beverages to celebrate their partnership with DreamWorks' upcoming movie, Captain Underpants! All opinions are my own.


If your kiddos have been a fan of the Captain Underpants book series, they're going to love this energetic movie. Get them extra excited to watch the movie with my DIY superhero cups to serve up their fav beverages and quirky hypno-cookies to enjoy. As always, I promise that these ideas are super easy in classic Cutefetti style.
DIY Superhero Cups
When the weather heats up, keeping hydrated is a must. That's why I wanted to make some cute Superhero cups that even kids can help make. You only need three supplies to make these.
Clear Plastic Cups (18oz)
Foam Sheets - Red, Blue, Green (5.5" x 8.5")
Quick Drying Glue (Non-Toxic)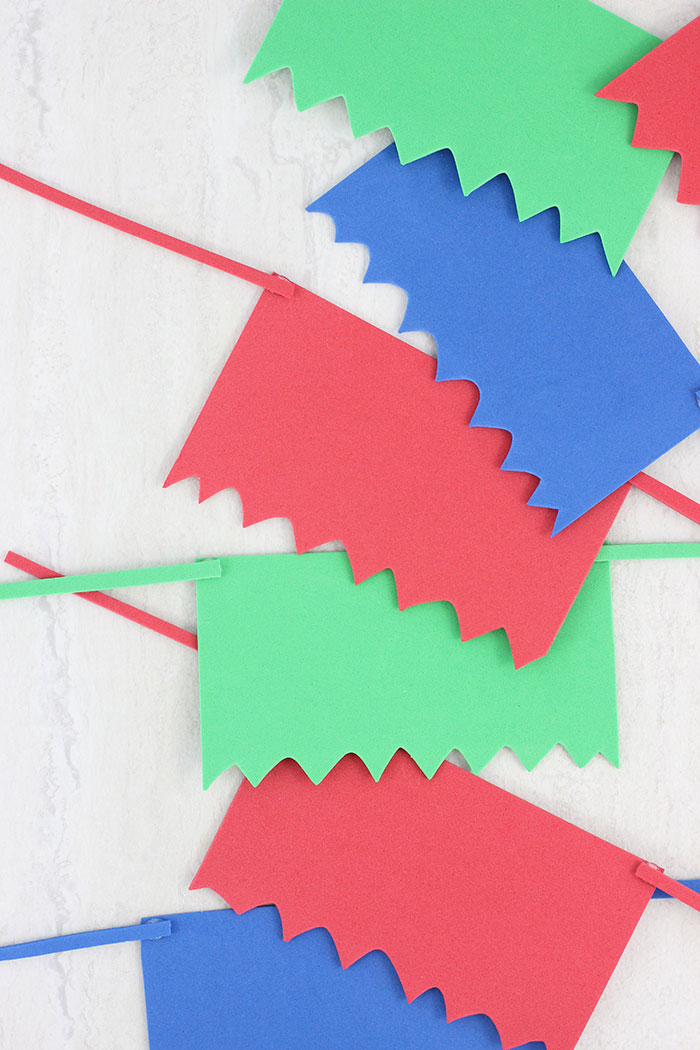 For each foam sheet you use, you will be able to make two superhero cups with a little extra foam that you can put aside for another craft.
Start by trimming two very thin strips from each foam sheet length-wise. Then cut each of those strips in half. Set aside.
Cut two 3" strips for the "capes" from each foam sheet. Cut these out from the shorter side (5" side).
On one side (long side) of each 3" strip, cut circular shapes out that end in a point all along the edge to make a fun cape effect.
Glue one of the thin strips on both sides of the untrimmed side of these "capes". Let dry.
Finally, tightly tie the thin strips around each up to add the cape. No extra glue is needed, the foam will conform and stay put.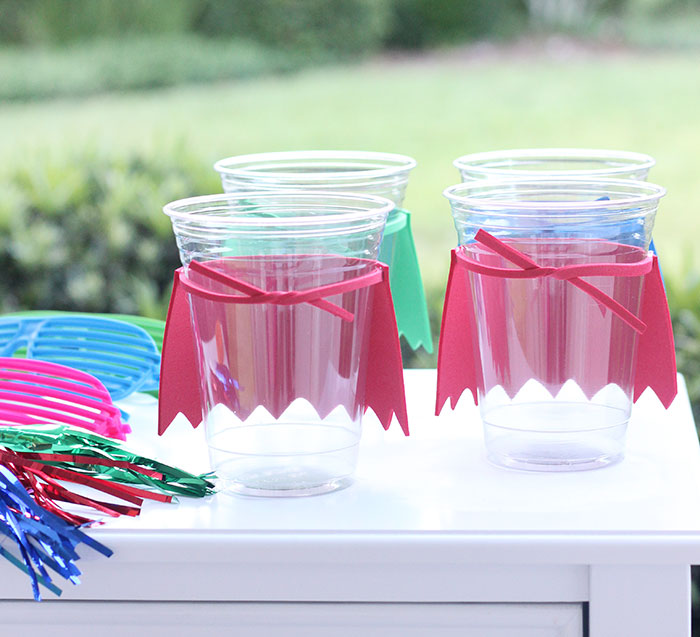 Captain Underpants Activities
You guys, I'm cracking up right now. Want to break up your day with a little Unbottled "Laffter", too? Check out Tampico's Prank Board. The "Flush" sound practically has me in tears.
To amp up your Captain Underpants movie fun, have a dance off. In the movie, George and Harold crash a school dance while wearing shutter shades. Pick up a party pack of these cool sunglasses for either party favors or for your dance party.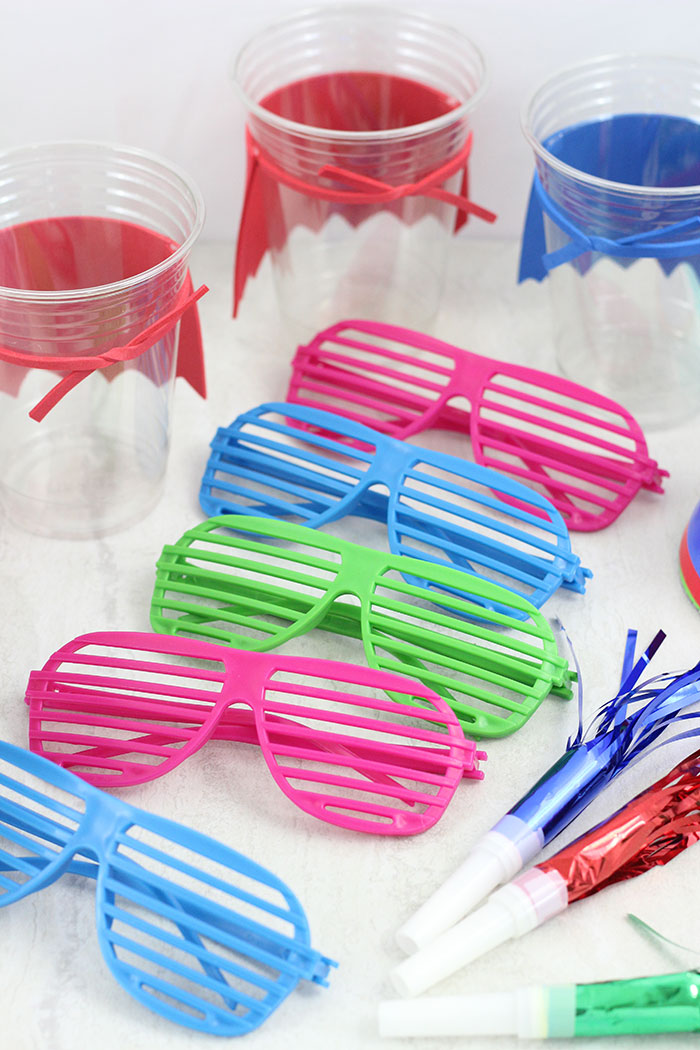 Hypno-Cookies for Captain Underpants Movie
Need a perfect movie-themed treat to go with your Tampico beverage filled superhero cups? Enter Hypno-Cookies! In the book series and movie, the 4th grade prank masters use a "Hypno-Ring" to convince their fed up school Principal that he's... Captain Underpants!

Make these cookies easily with just three ingredients! Use store-bought shortbread or sugar cookies as the base. Top with white frosting and then take a tube of red gel icing to make hypnotic swirls on top. Let frosting firm up before serving.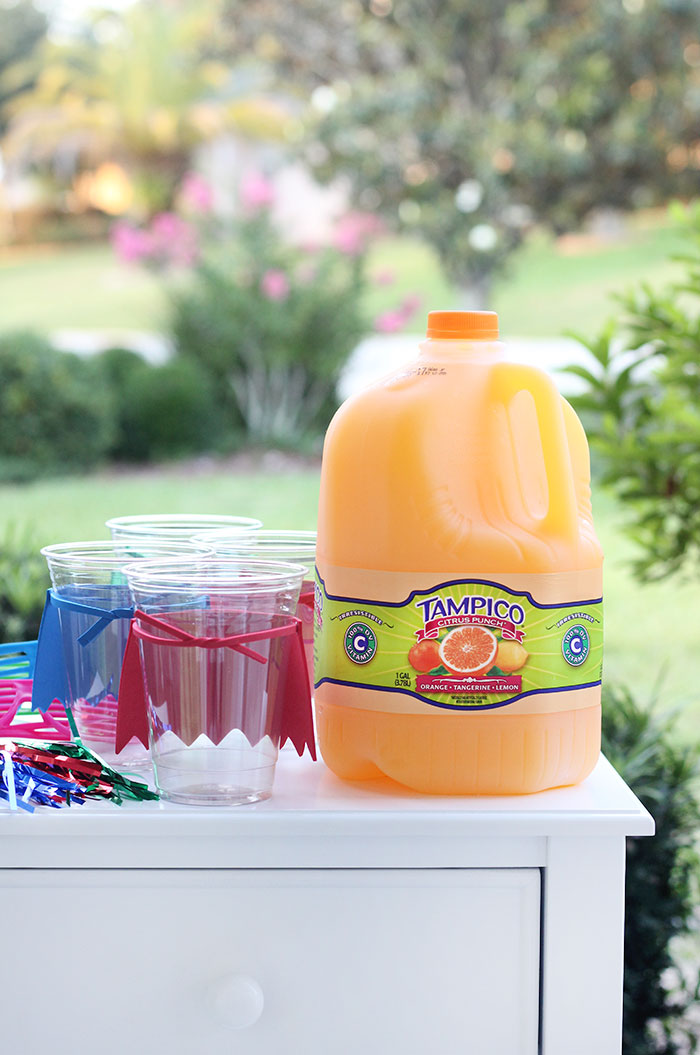 Now, you have all that you need for a fun summer day!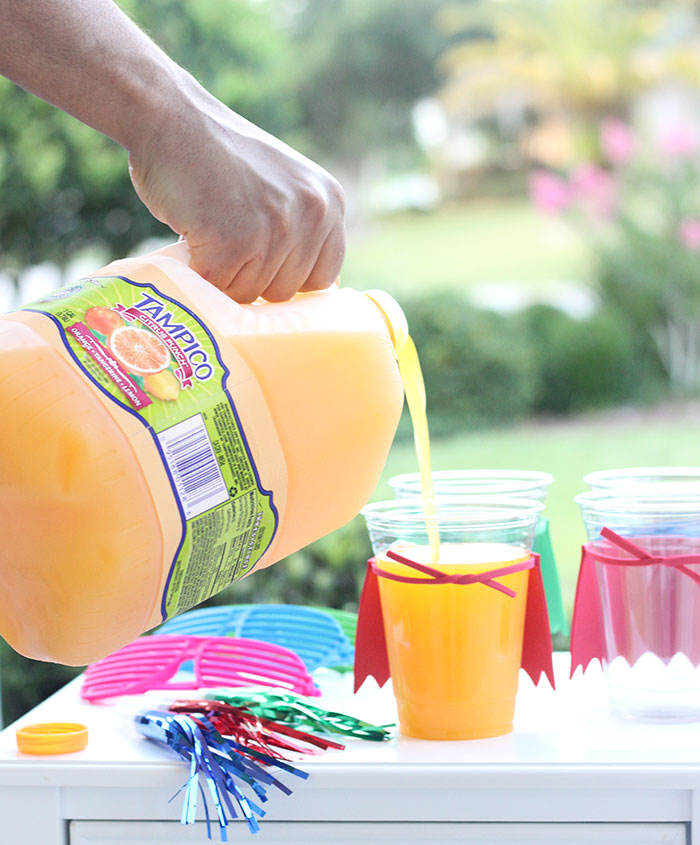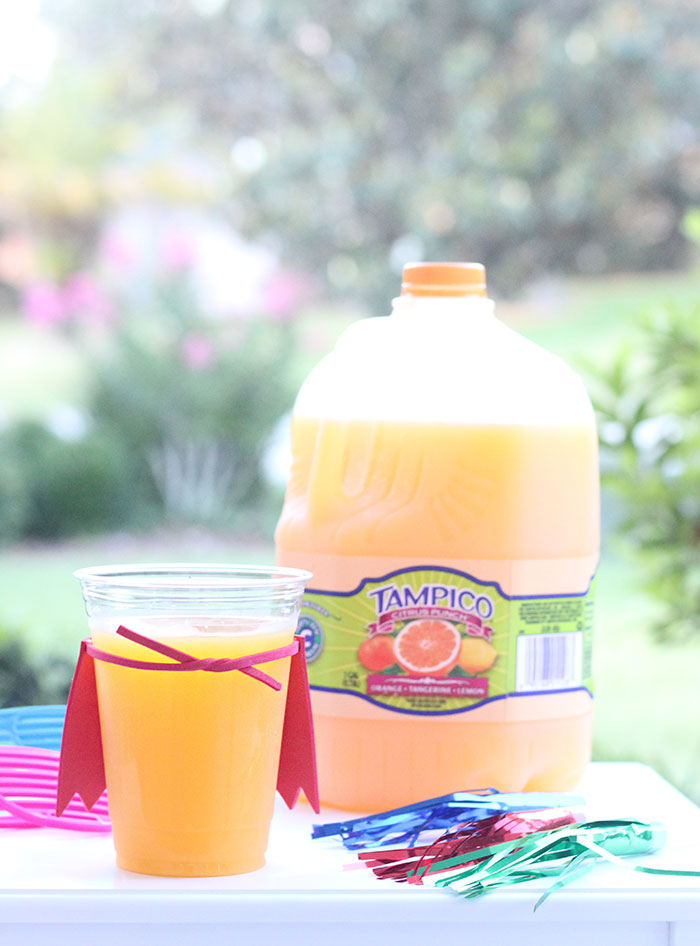 EASY PARTY IDEAS FOR KIDS