You know I love a good Halloween idea. It's absolutely one of my very favorite holidays and I love going all out. What better way to share the love than by spreading Halloween cheer with a cute surprise! This DIY Tricks AND Treats box is an amazing way to share some fun with friends and family. Fill it up with Halloween favorites from Swedish Fish, SOUR PATCH KIDS, Trident Gum and OREO candy bars available in-store at Walmart or via Walmart Online Grocery! So excited to share how to make your own to make this season more memorable!
This post is sponsored by Mondelez and all opinions are my own.

Gimme tricks AND treats! Why choose only one? Surprise friends with this sweet box of all the Halloween goodness! Creep it real when you shop Walmart to stock up on delish options to fill your candy dish and beyond with SOUR PATCH KIDS, Swedish Fish, Trident Gum & OREO Chocolate Candy Bars for all of your festive plans! Let me share the simple steps to create your own fun DIY box to gift this season!
DIY HALLOWEEN GIFT BOX
Want to treat your loved ones this Halloween? Make a fun gift box filled with the best sweets and treats and other goodies, add balloons for that surprise factor and go!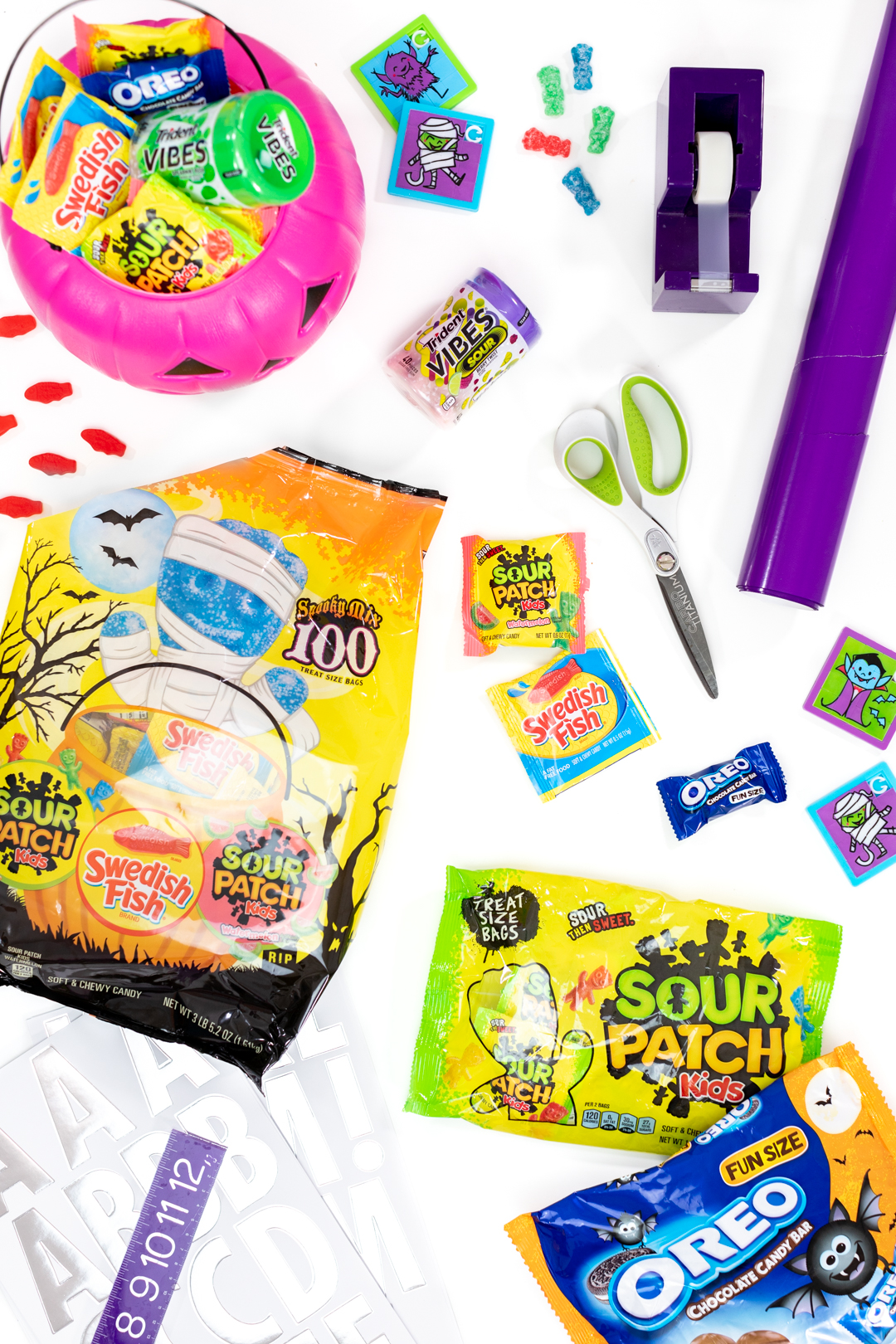 Here is what you need to create your own:
Fun Halloween Candies & Treats
Halloween-themed Trinkets and Toys
Plastic Halloween Pail
Large Box
Balloons
Tape
Wrapping Paper & Scissors (optional)
Large Letter Stickers
Ruler (optional)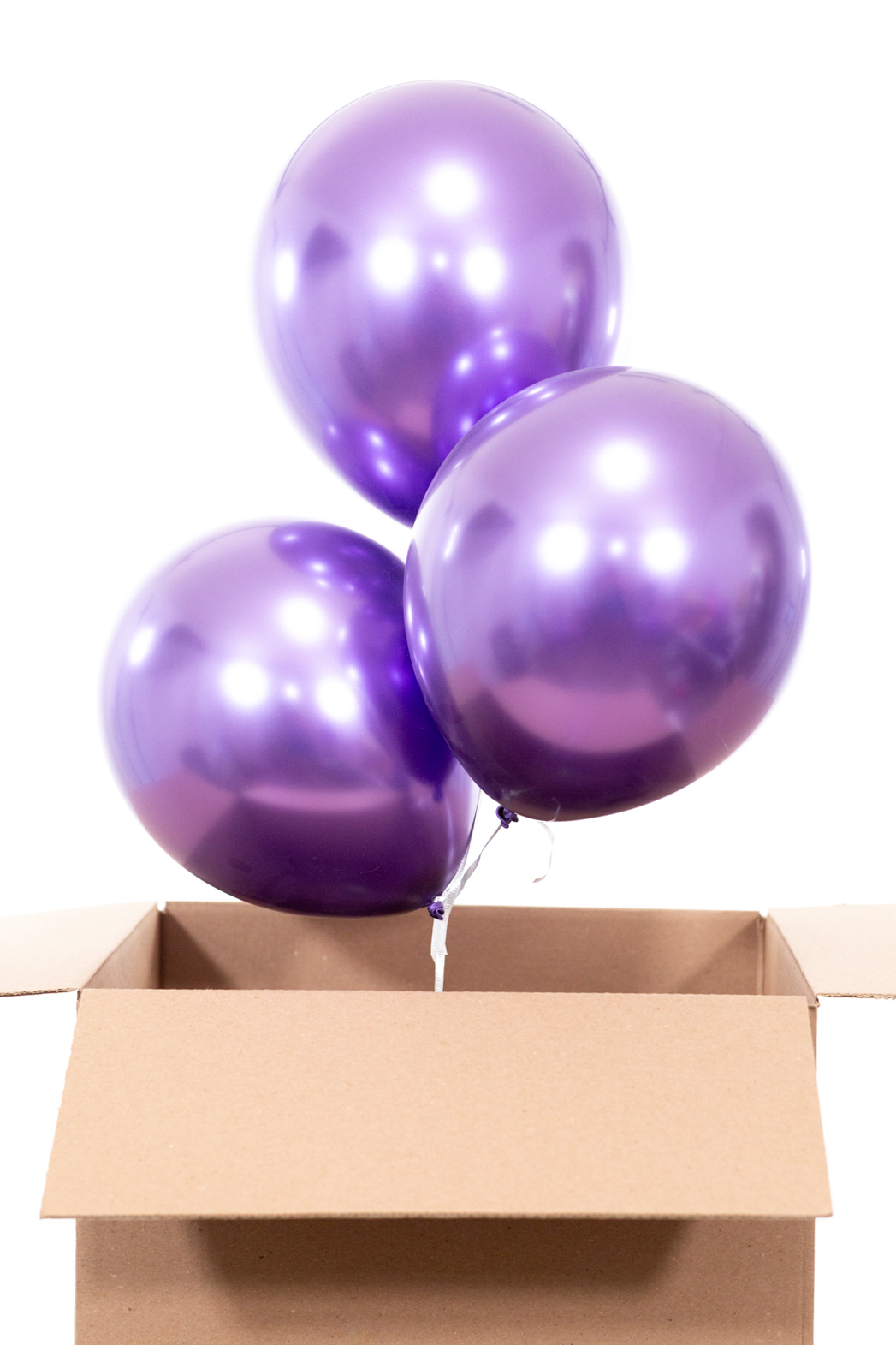 Start by putting together your treat pail. Add all of your favorite treats and some tricks, too.
Here are some sweet starters:
SOUR PATCH KIDS
Swedish Fish
Trident Gum
OREO Chocolate Candy Bars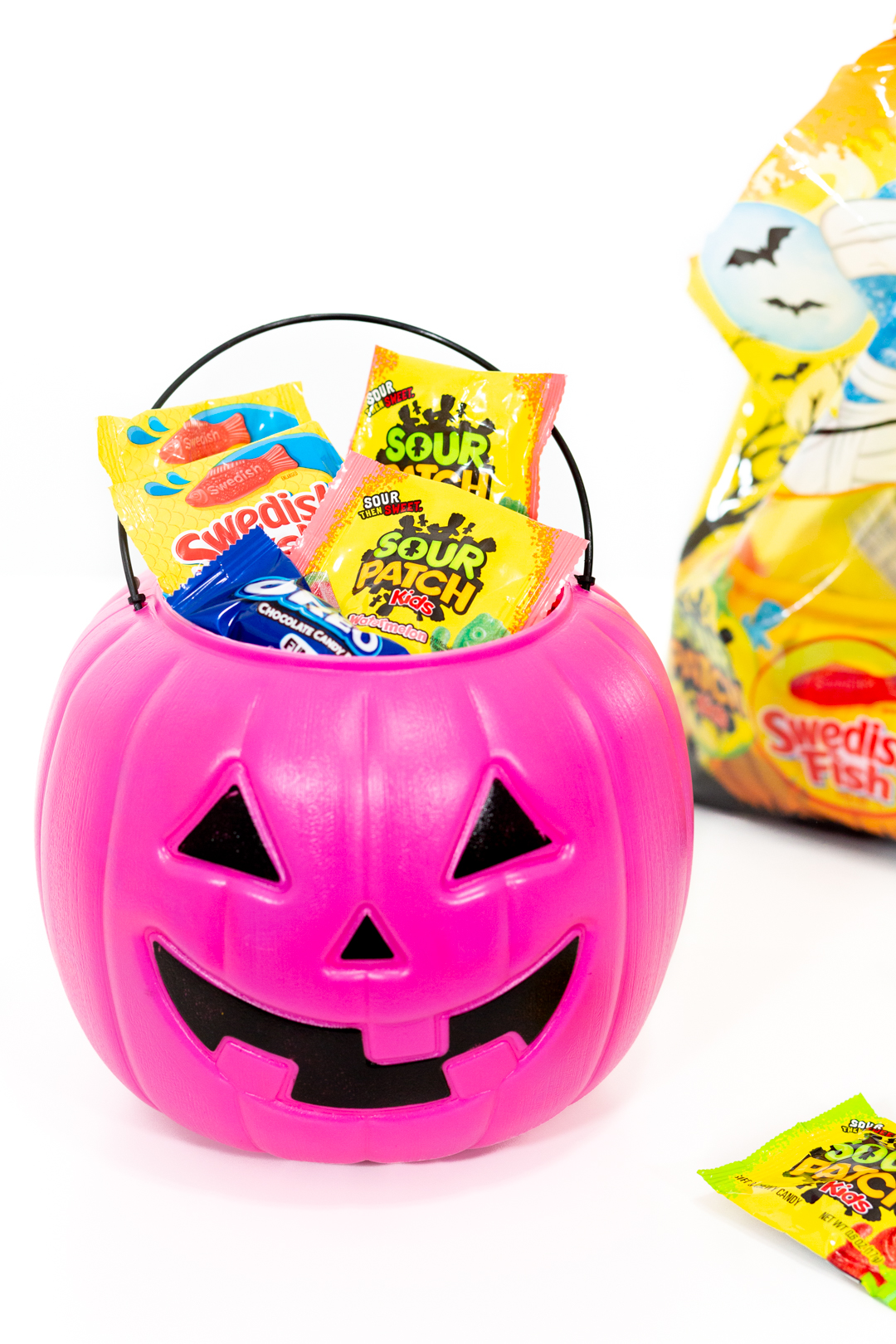 Load all the sweets and treats in and then add to your box.
Then, add balloons inside of the box. Either use helium balloons with a balloon weight so that they can pop up or load up with air-blown balloons.
Seal the box up and then use wrapping paper to cover if desired.
Finally, add your sticker letters to read "TRICKS AND TREATS". Voila!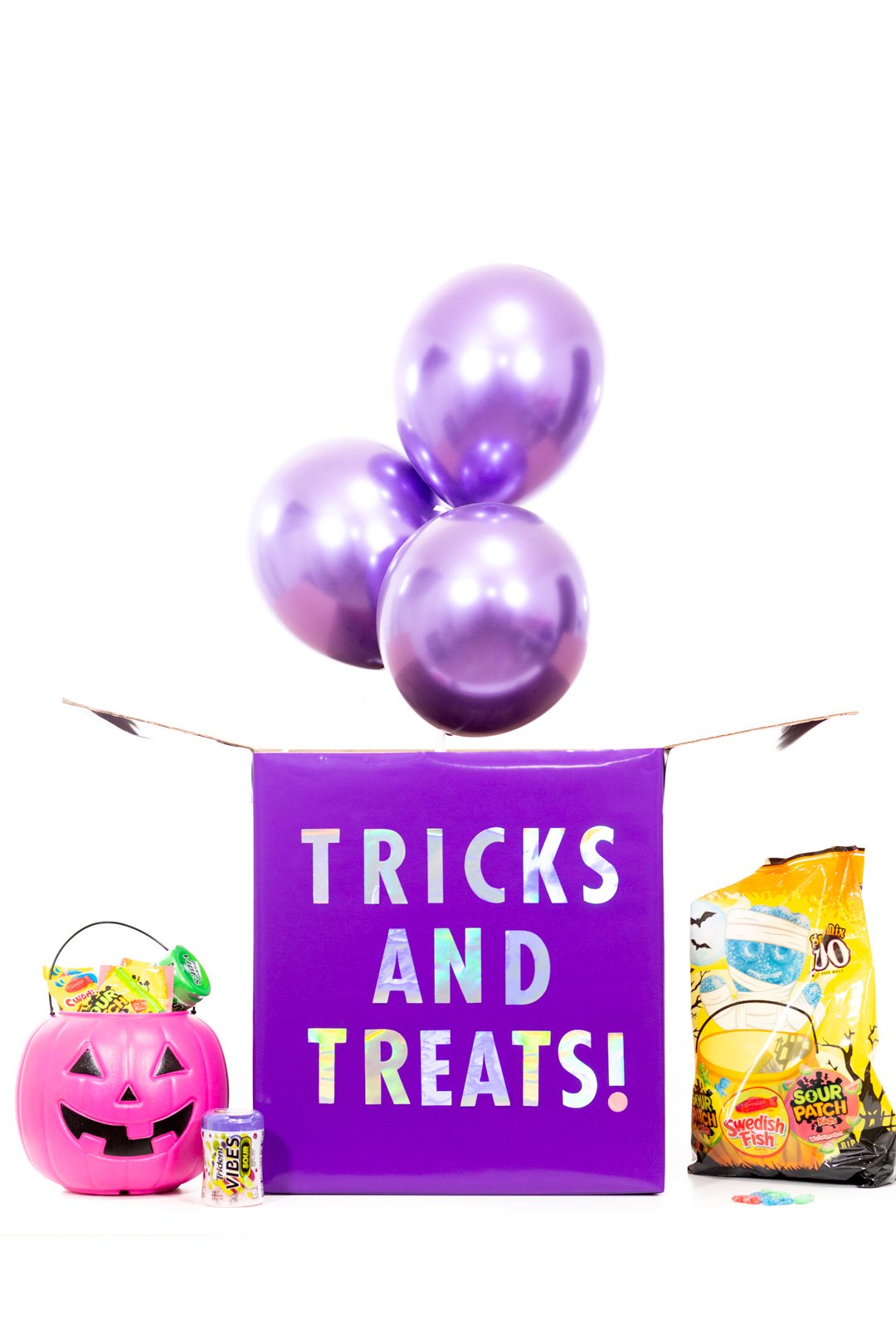 Now all you need to do is deliver to friends for a super sweet surprise!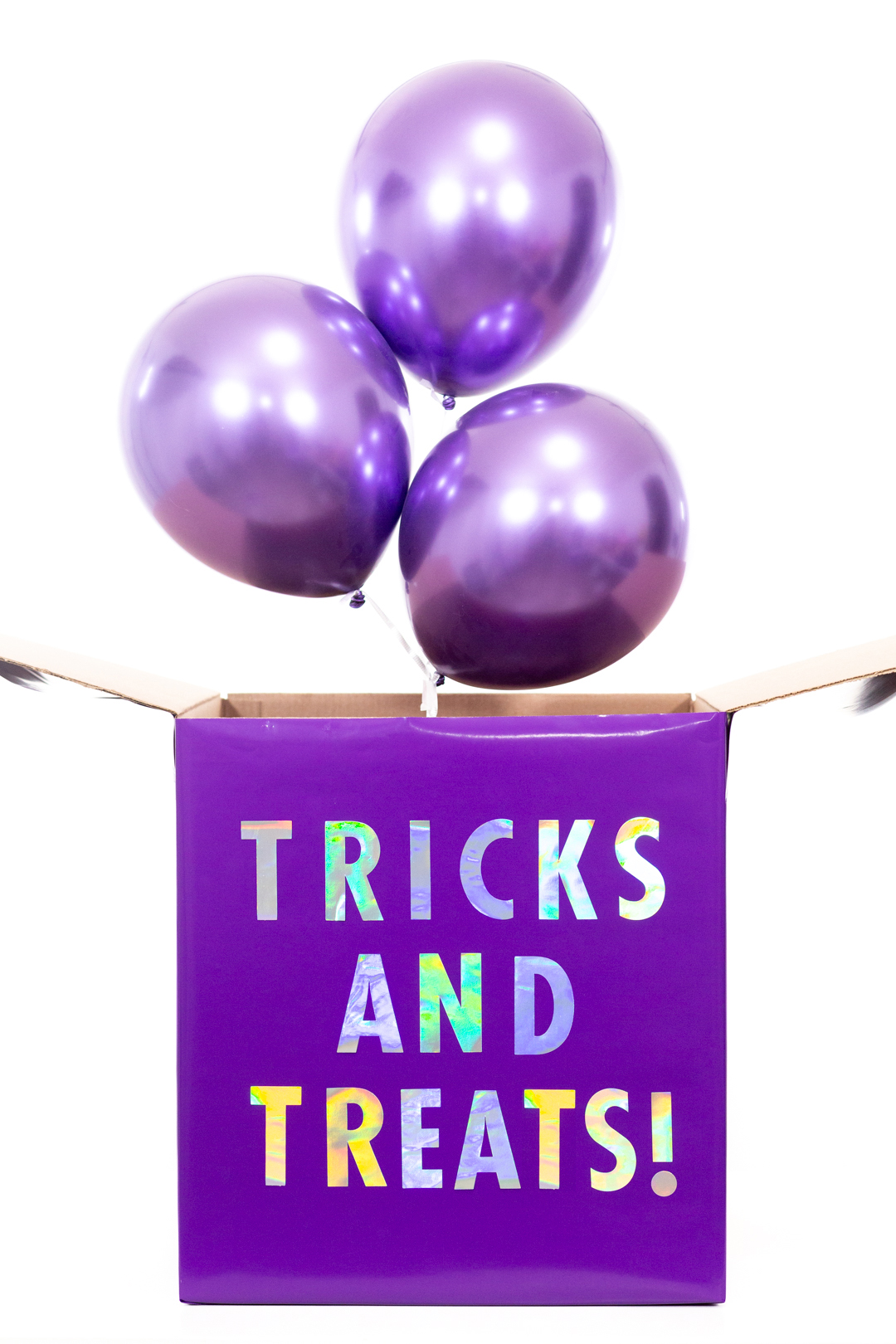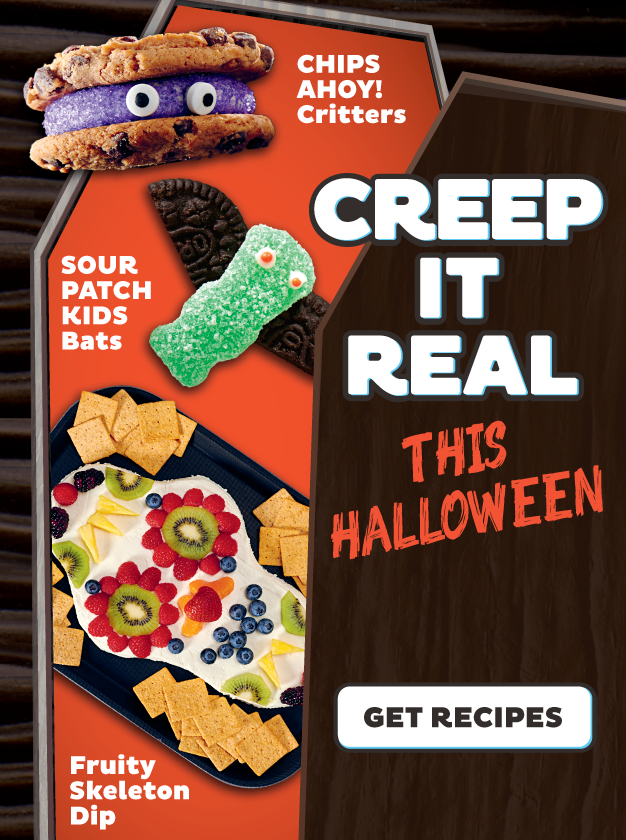 Creep it real and kick off Halloween festivities when you shop Walmart to stock up on delish SOUR PATCH KIDS, Swedish Fish, Trident Gum & OREO Chocolate Candy Bars.