With Valentine's Day on the way, I thought it would be cool to experiment with making pink sugar. Oh and my cousin is expecting a GIRL, so this will also come in handy for baby shower treats! The beautiful part is that its so easy, you see because we know that white + red = pink and that sugar is already white. Add some red food coloring to it and you easily have pink. But, what shade of pink would you like to make? At the expense of looking like a complete weirdo to my family (true story), I've played around with my sugar so you can easily find the shade of pink you'd like for your festive sugary treat decor. This post contains affiliate links.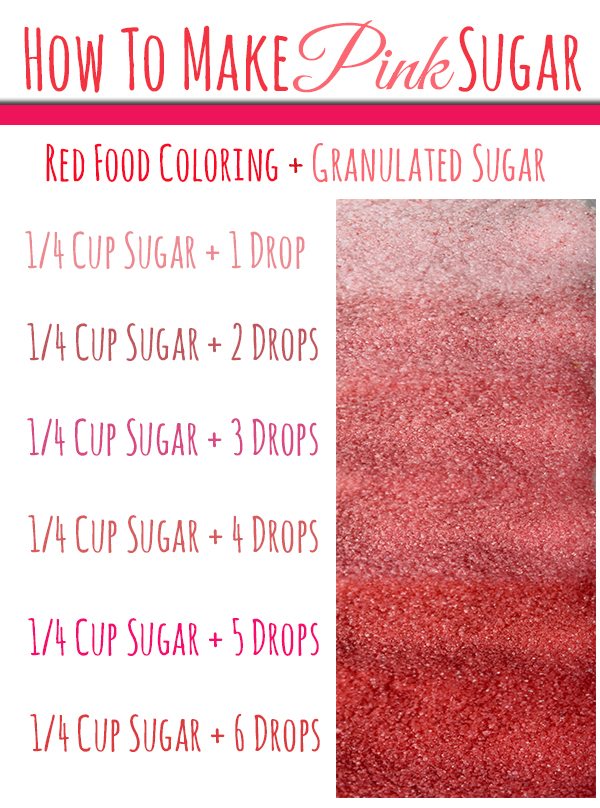 How To Make Pink Sugar
For my color samples, I've used ¼ cup of sugar with the drops. To make more sugar, simply double or triple your batch. Each measurement listed yields ¼ cup of pink sugar. For these shades, I used the McCormick brand red food dye from this assorted pack. I also bet their NEON assorted colors would also be a hoot to experiment with too.
To make your pink sugar, you simply use white granulated sugar and red food coloring. After adding the coloring to your sugar, take a spoon and press and fold the color into your sugar until it's fully blended. This will take about 5 minutes or so.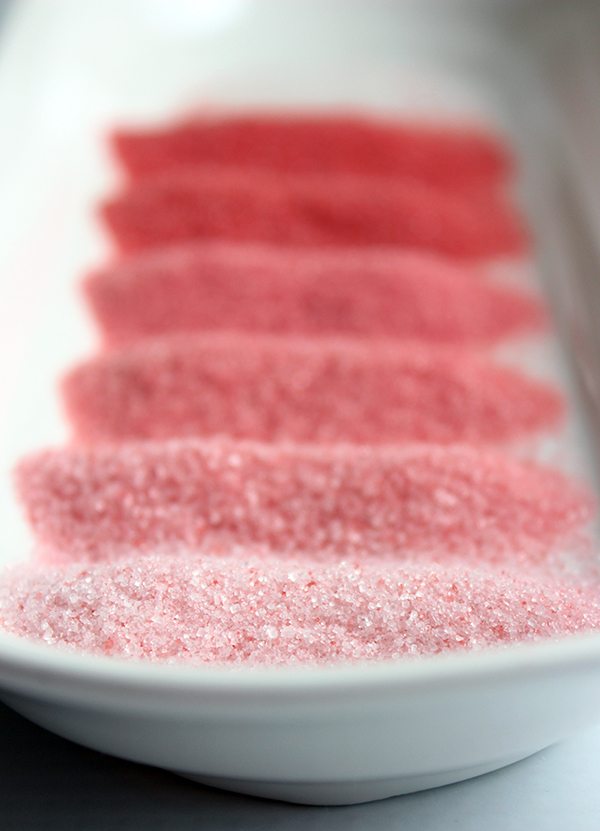 Once blended, spread your sugar out into a thin layer on a pan, wax paper or foil to dry. The more food coloring you add, the longer it will take to dry.Adding a couple of drops will be ready for use rather quickly, while the heavier pink colors will require drying overnight for the best result. You want the color to be completely dried into the sugar so that the color will be less likely to "run" onto your dessert or let's say white frosting. (yum)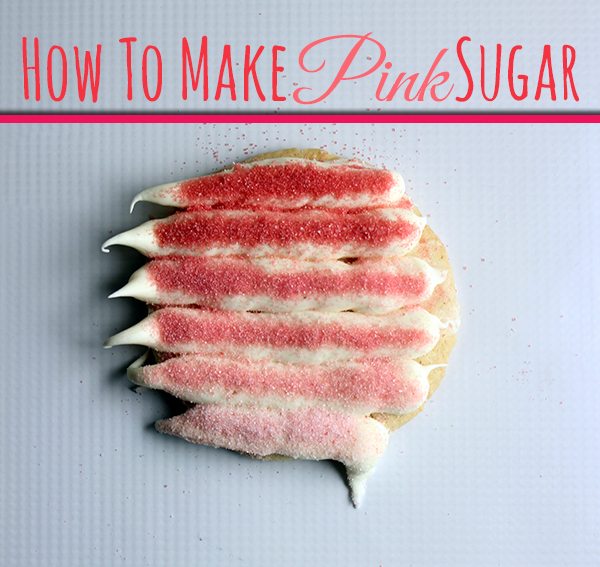 The great thing about it is that it's terribly easy, really cheap and a simple way to make your treats V-day ready! The possibilities are endless for use. You can use it as decor on cookies, cakes, pops, cupcakes or even make pink popcorn which I'll also be sharing soon. I love Valentine's day! So, bring on all the shades of pink this season!
What goodies do you plan to make for Valentine's Day?