This post is sponsored by Family Dollar, all opinions are my own.
Graduations are so exciting. It's a time to celebrate accomplishments and to send our best wishes for what's to come next. As one door closes, another one opens. Making a special gift is in order for celebrating such a momentous occasion. Don't you agree? I put together a DIY Graduation Gift Basket that will be perfect for the deserving people in your life.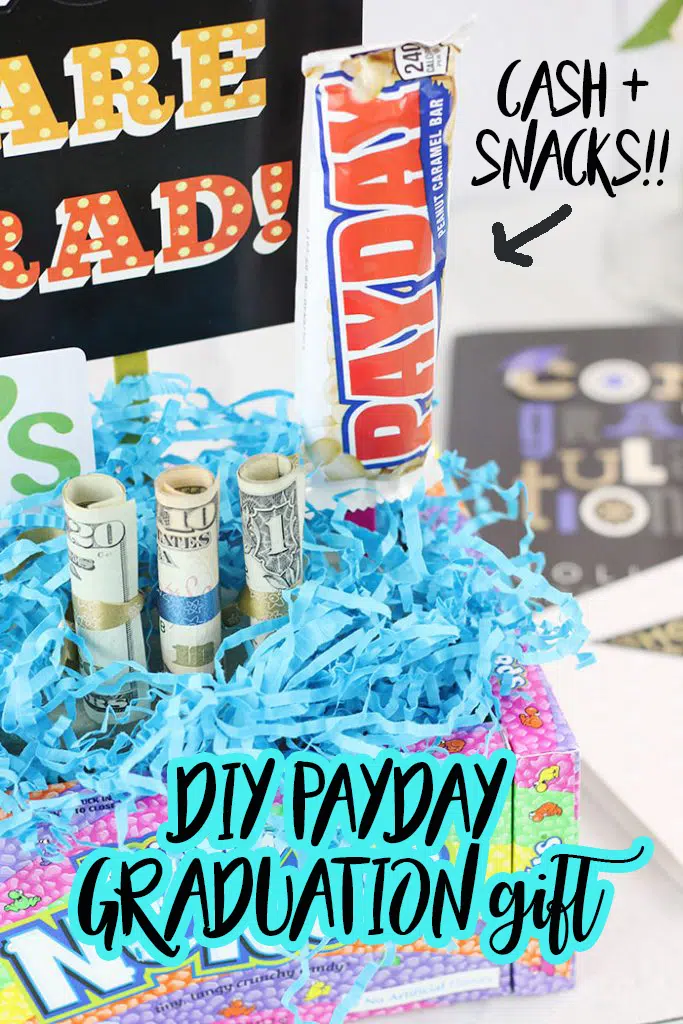 Putting your own special touches on gifts makes them more memorable. It doesn't have to be complicated or expensive to do. To make this special graduation gift, I shopped Family Dollar for their Everyday Low Prices. I decided to pick up four boxes of candy to create a DIY gift basket base. I glued them all together into a square shape and then glued a piece of cardboard to the bottom so that it can hold the rest of my gifts inside.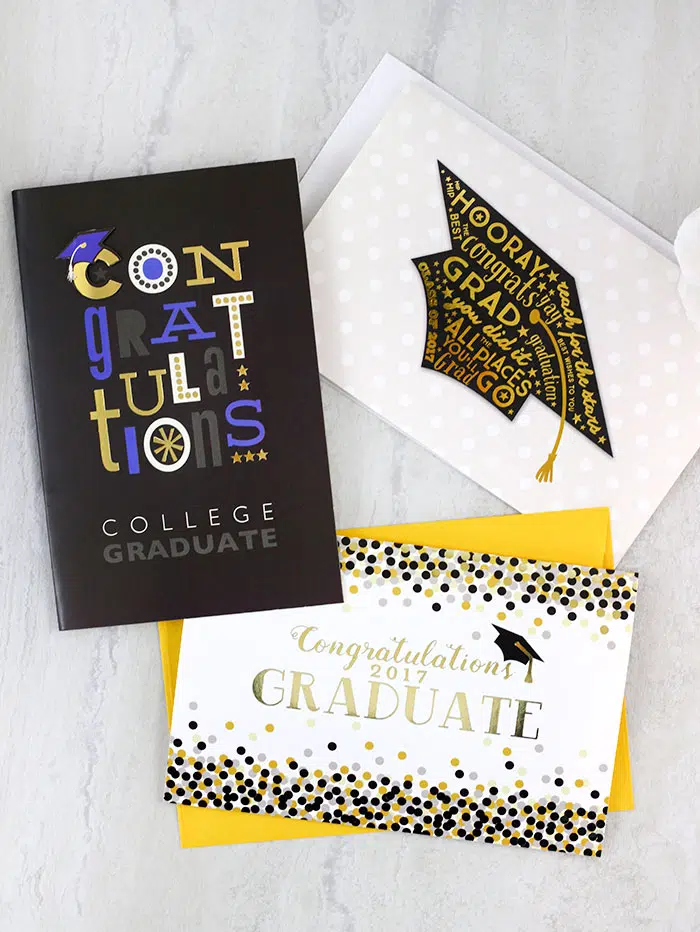 Family Dollar had a large variety of really cool and trendy graduation cards. Since they were about $1 each, it gave me a clever idea on how to make my DIY gift pop even more. My favorite card is one that reads "Grad you are rad". I decided to make this card the center point of the gift basket. Using colored craft sticks, I glued the card together and then glued it to the stick.
Graduates are entering a new time in their lives that often includes needing funds to support what's next. Giving cash and gift cards is always a good idea and is generally very well received. I sure appreciate receiving them! Did you know that Family Dollar has a great selection of gift cards to choose from? I used tape to stick the gift card onto another craft stick.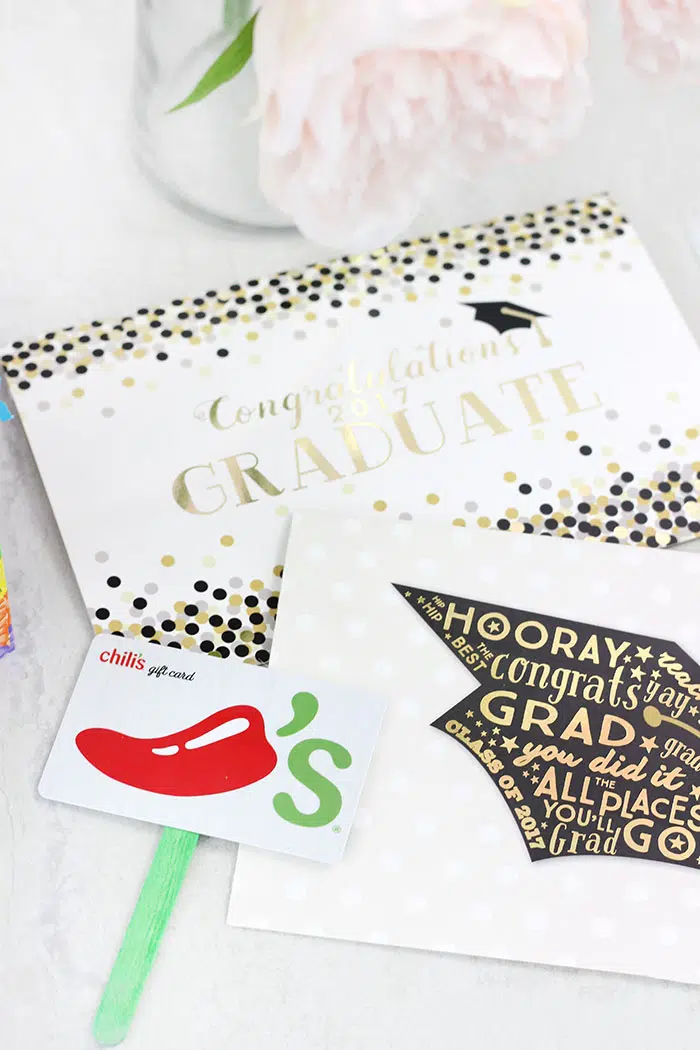 There are a lot of fun ways to add cash to a gift basket, I liked the idea of simply rolling up the bills and tying them with a little ribbon to look like diplomas.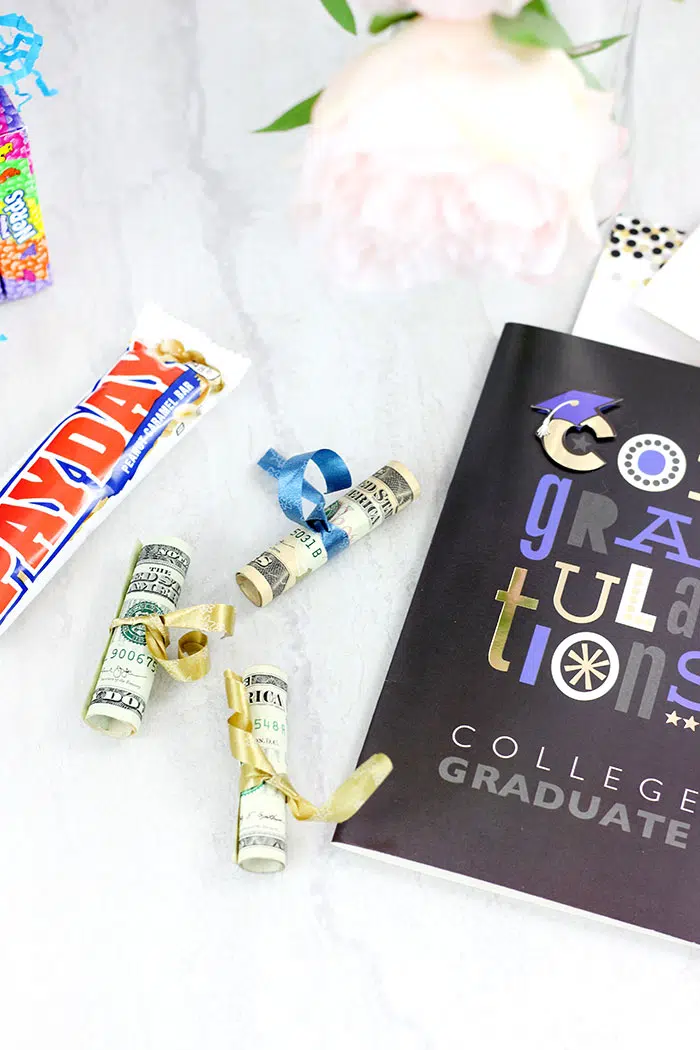 For fun added touches, I loved including candy bars that fit the theme. Payday bars are especially good for college graduation gifts.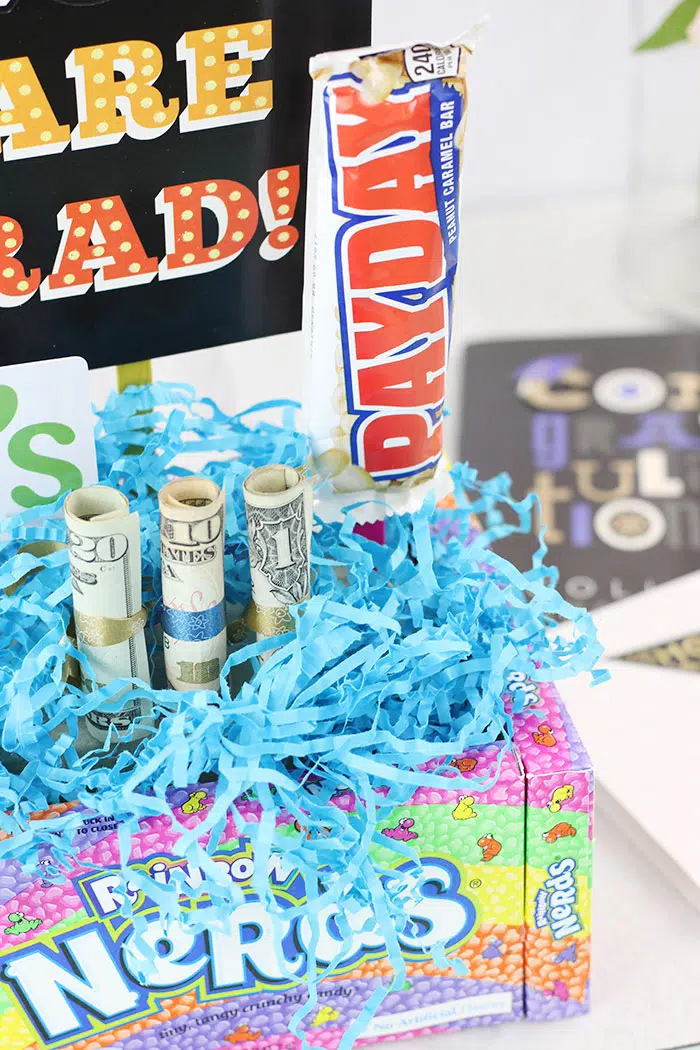 To put the gift basket together, use a piece of dry foam typically used for floral arrangements in the center. Then, you can easily secure all of your gifts into the basket with the craft sticks. For a final touch, I added gift basket filler. I love the way this turned out, I hope you do too!