Want to plan a magical party? Look no further than the Caticorn. While planning to make my mom's birthday special, I stumbled on the best Caticorn Party Supplies and they are too fun not to share. From balloons to banners, these decorations and ideas are super adorable. You know I don't mess around when it comes to the cutest stuff. Get ready for some meow-gical ideas! This post may contain affiliate links.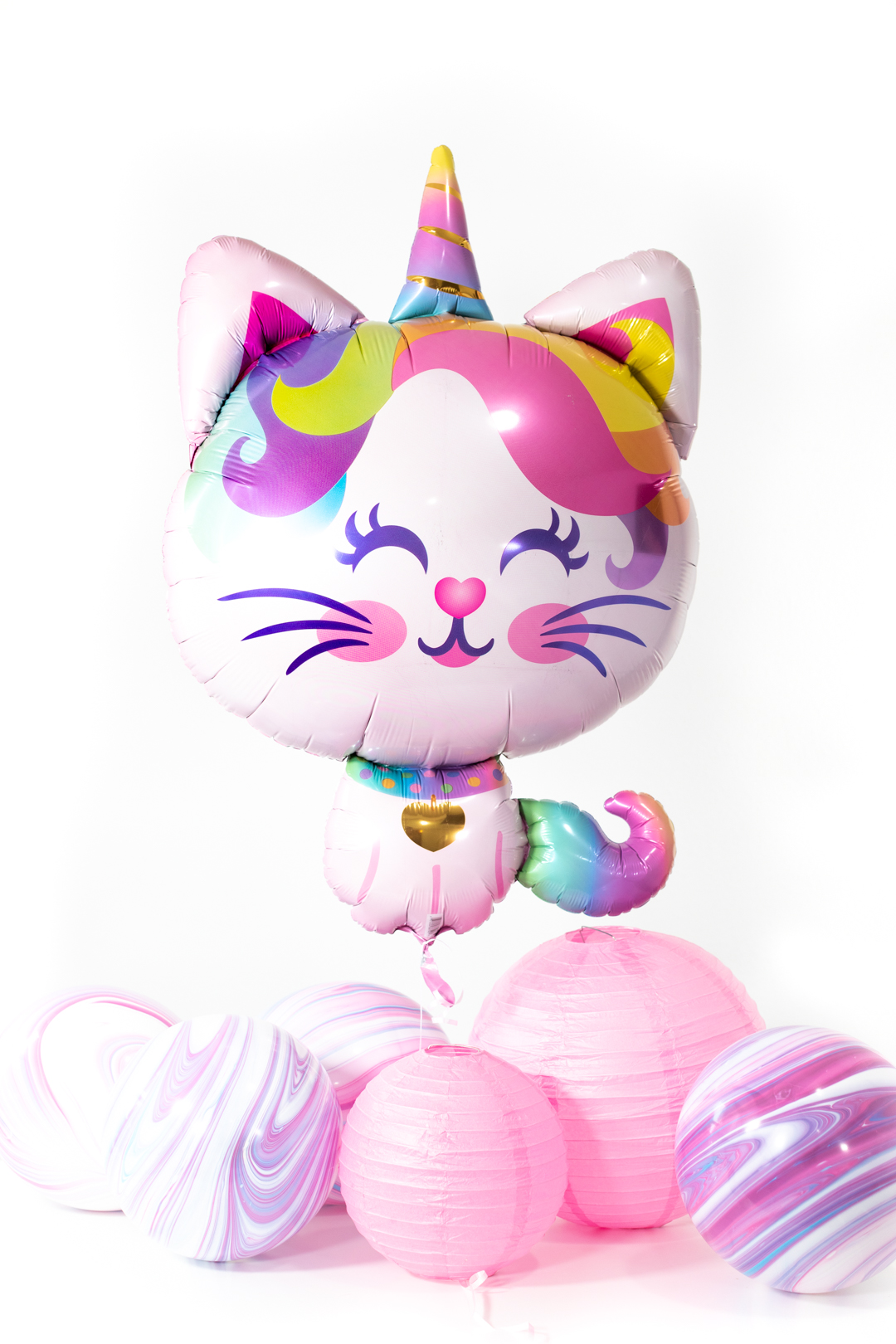 Caticorn parties are purr-fect for those that love both cats and unicorns.
My mom is one of those people, so I knew this would be the perfect way to surprise her with something unique.
It's basically the best of both worlds brought together into the best little package.
Kids will absolutely go crazy over these super cute ideas.
Giddy up little kitty, next stop is party town.
CATICORN PARTY IDEAS
When it comes to throwing a good party, decorations and food are my go-to for a memorable time. Serve a delicious cake and it's official.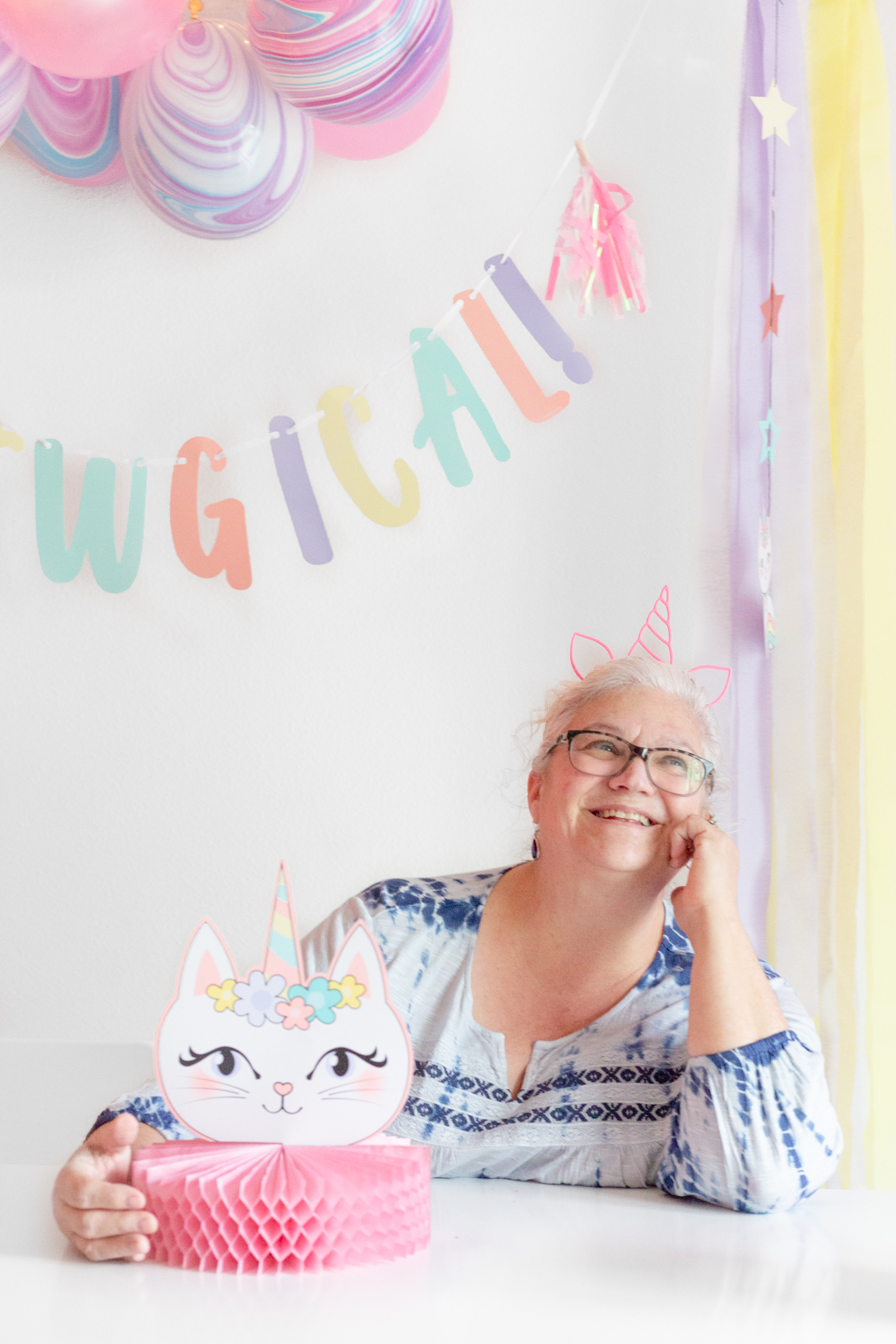 Here is a list of very basic party items you don't want to miss while brainstorming ideas.
This is a solid go-to even for last minute parties.
Banners
Streamers
Balloons
Party Blowers
Party Hats
Food
Drinks
Cake or Cupcakes
Before we jump into all the adorable cat unicorn finds, let's just chat about what a caticorn actually is.
WHAT IS A CATICORN?
A dreamed up combination of a cat and a unicorn. Basically a cat with a unicorn horn. It's the cutest thing ever. Also known as KittyCorn or KittiCorn. Sorry, these don't really exist. Caticorns are mythical creatures. Not to be confused with a MerCat.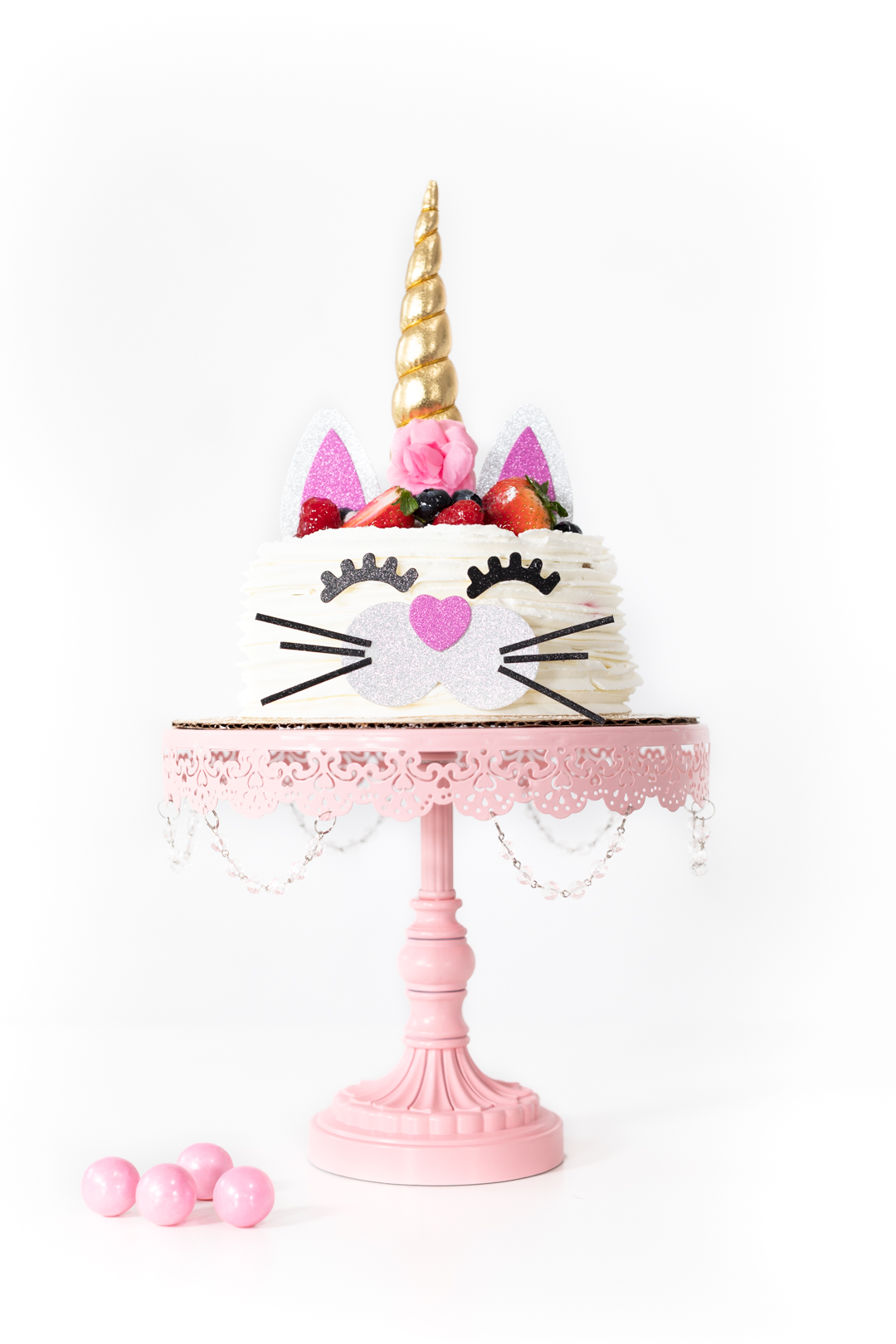 CATICORN CAKES
When I was looking for easy cakes for a caticorn party, I found very little. So I decided to purchase two diy cake kits. I bought both a unicorn kit and a cat kit and mixed them to achieve the cake shown above. I think it came out cute!
But, when I did some research for this post, I found a couple of recipes for super cute caticorn cakes if you wanted to go that route.
This one I found on Pinterest is SO adorbs.
Alternately there are a few cute caticorn themed cupcake toppers on Etsy.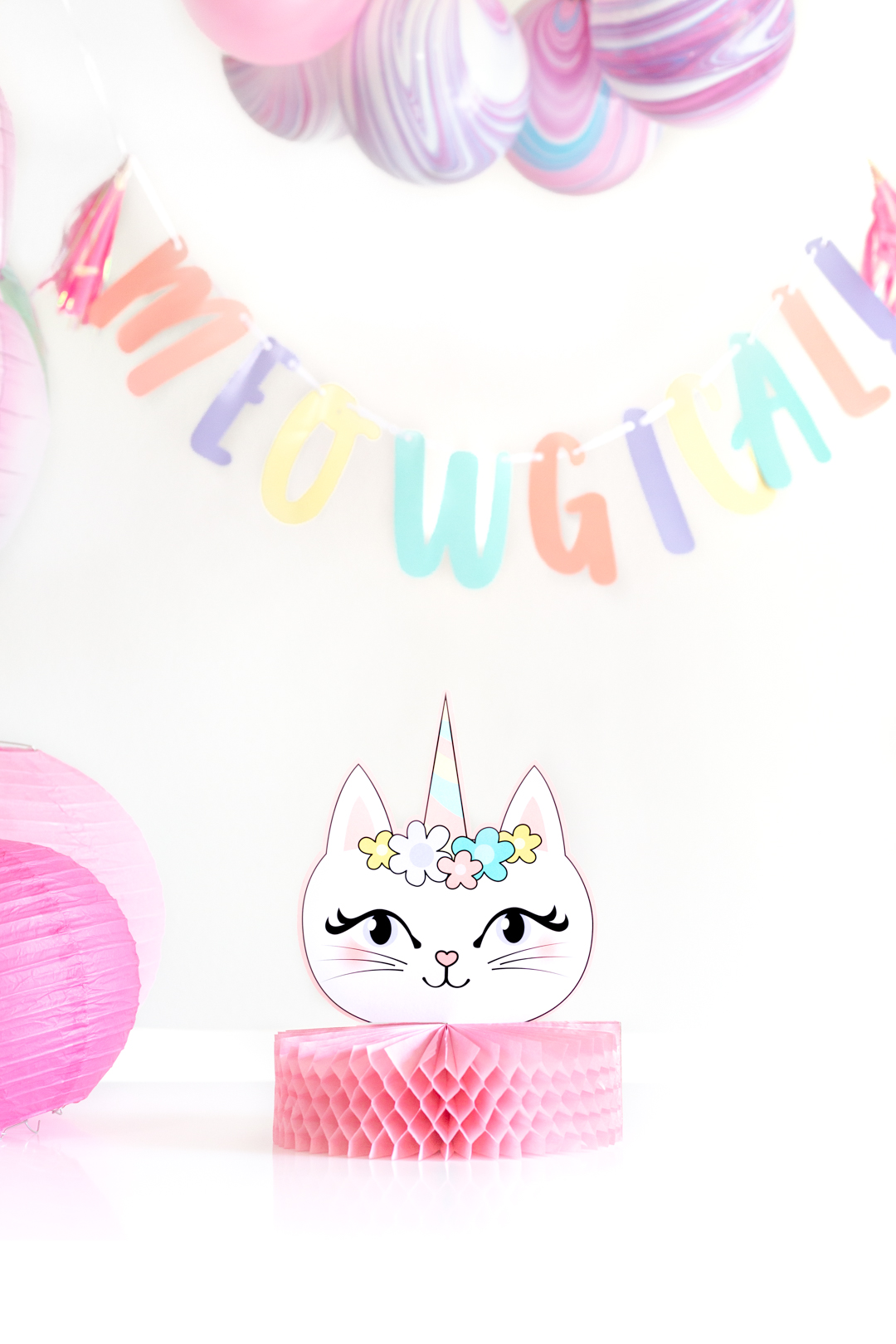 CATICORN PARTY DECORATIONS
There are some really distinct caticorn decorations on the market, so I wanted to put them all in one place for your convenience. I'm totally obsessed with how stinkin' cute they are. Scroll down to the bottom of the post to get the list to all of the caticorn supplies pictured here as well as my top picks that you can find anywhere. Most of the fab picks are from Etsy, Walmart, Amazon and Zazzle.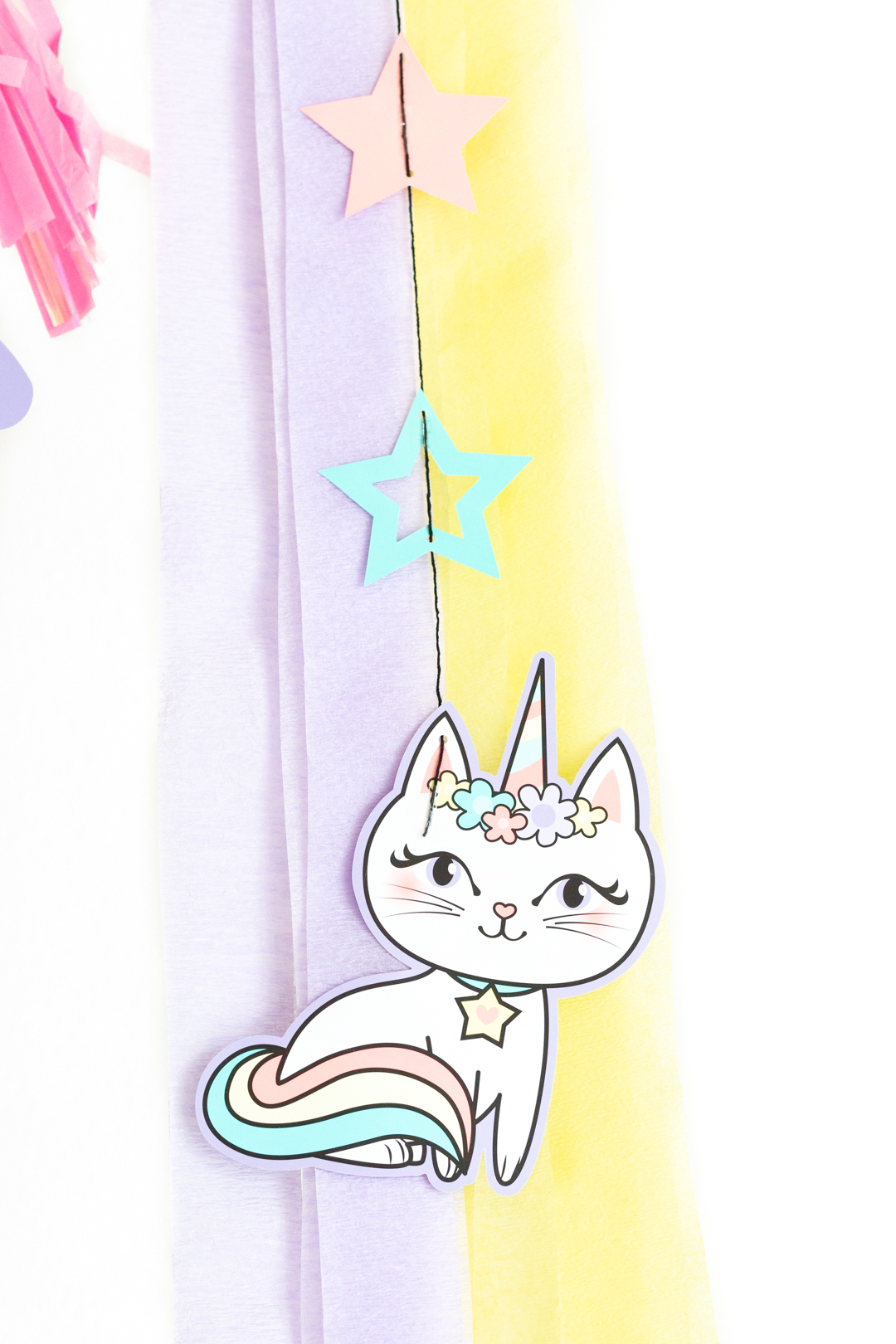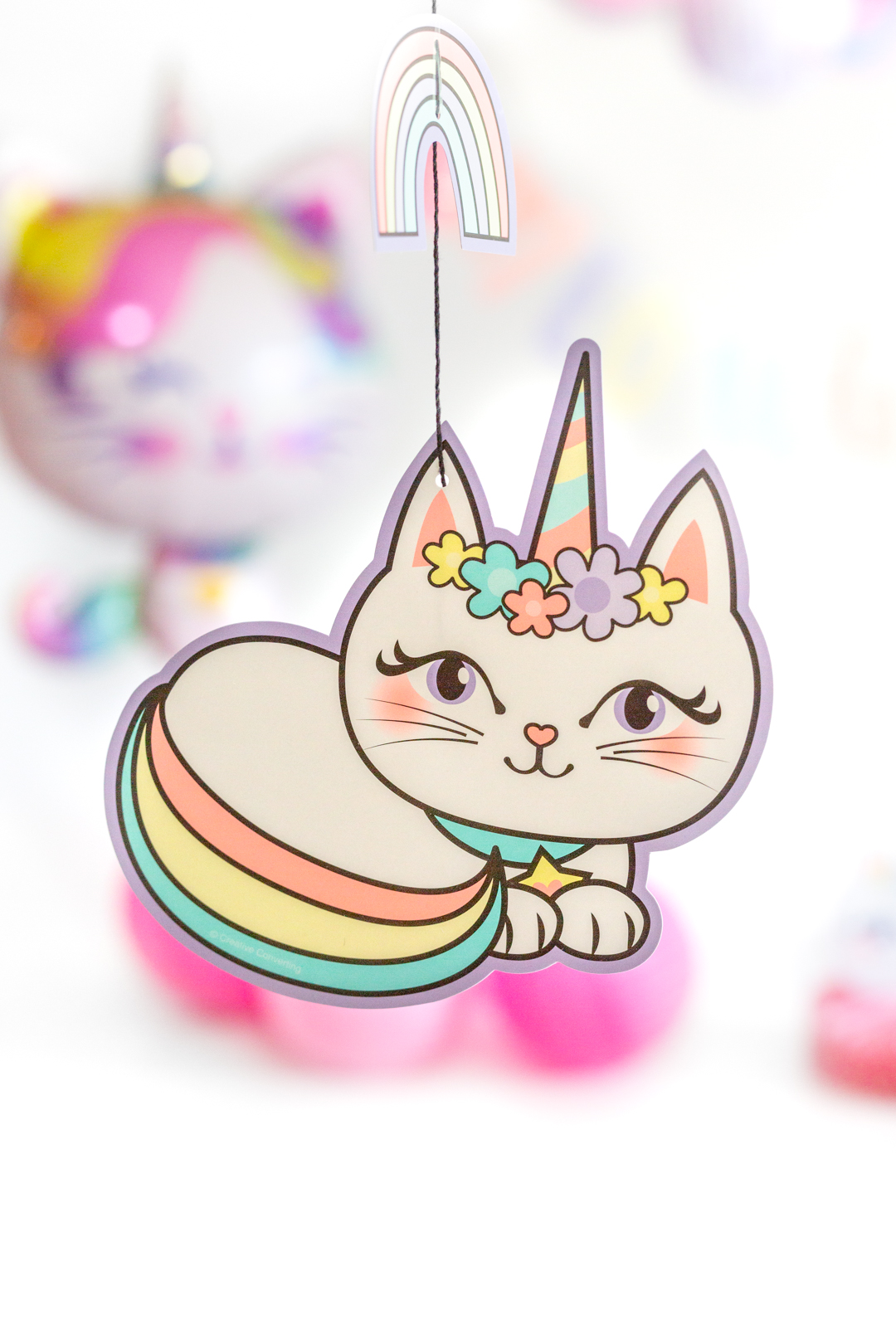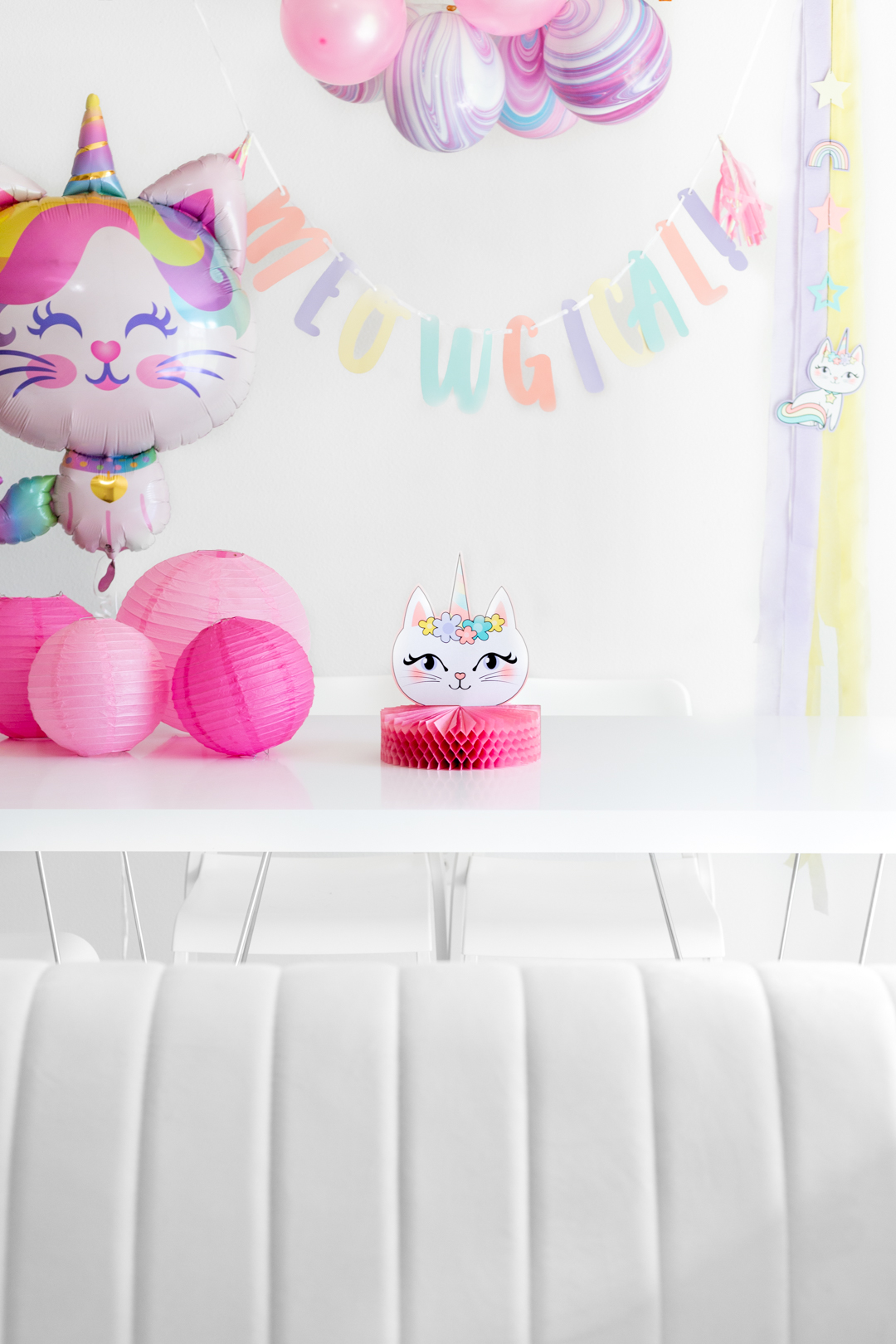 PET PARTY IDEAS FOR KIDS
Are you looking for more party ideas for kids that love animals? Here are some of my very favorite ideas:
Dog inspired DIY Dog Bone Decorating Party ideas. Great for Clifford parties, PAW patrol parties and more.
Horse lovers are going to love these sweet ideas. My favorite is this easy DIY Horse Cake using a cookie cutter.
Farm animal party? How about these cute ideas for a Peppa Pig Party? I love the Muddy Puddles idea.
Need more? Get party ideas for social distancing - inspo galore.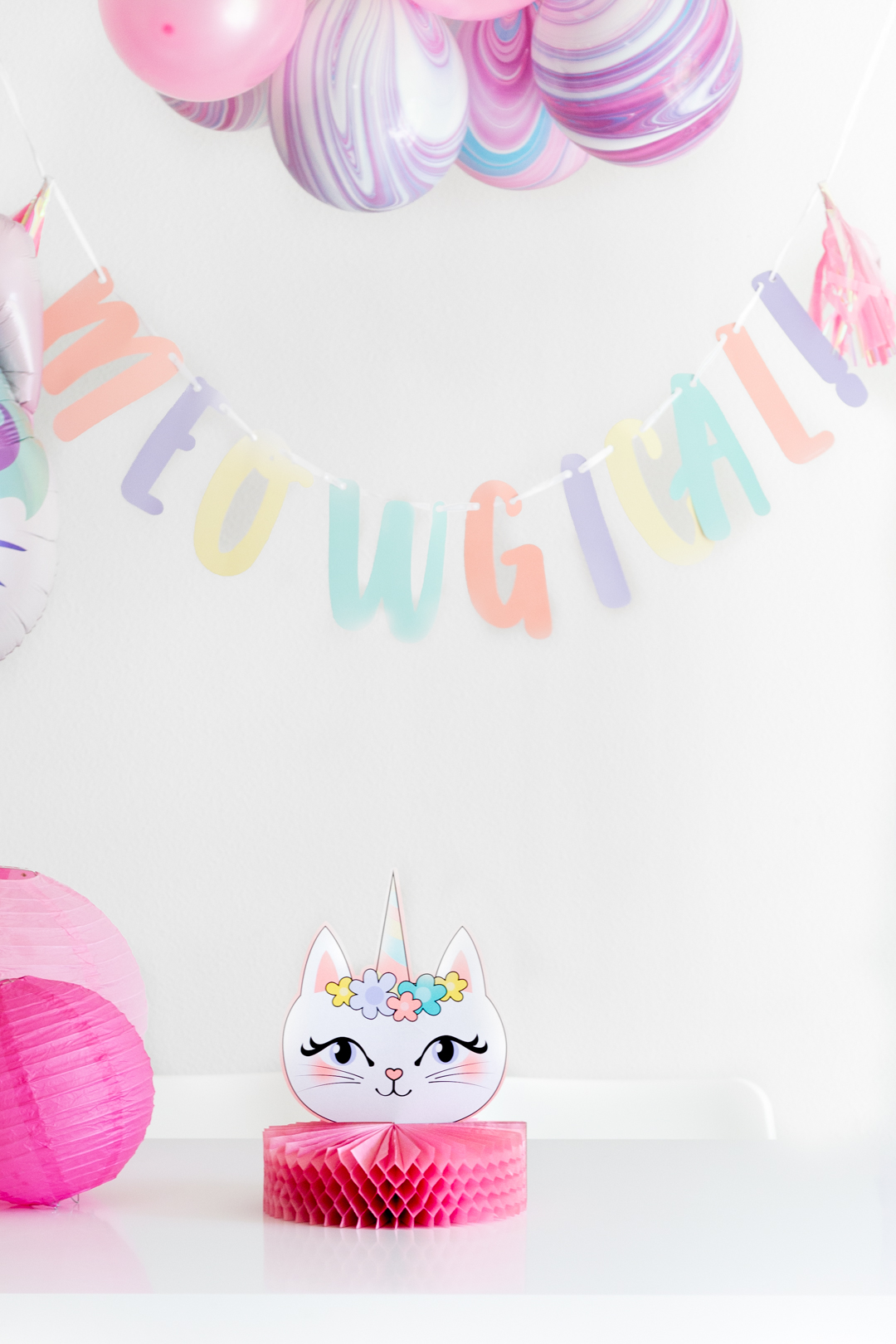 Caticorn Party Supplies
Best caticorn and kitticorn party supplies for birthdays and celebrations. From balloons to banners. Perfect for cat lovers and unicorn lovers.

Not only will kids love these parties ideas, but cats will too. Just kidding, they probably won't.