There are so many wonderful things that I remember about my Gram. She was one of the most frugal people you would have ever met. But more importantly, she wasn't just cheap, she was truly resourceful. I didn't recognize some of these wonderful qualities until I was responsible for my own finances so many years later. She admittedly wasn't a maven in the kitchen, but she sure knew how to use what she had on hand to make it all work. When she took care of me from time to time without much warning, I remember her tuna casserole, frozen fish stick meals and these simple cookies she would make. She used Bisquick and Country Time Lemonade and sadly, I never got her recipe... or even know for sure if she actually had one. I just know they tasted yummy and made things better.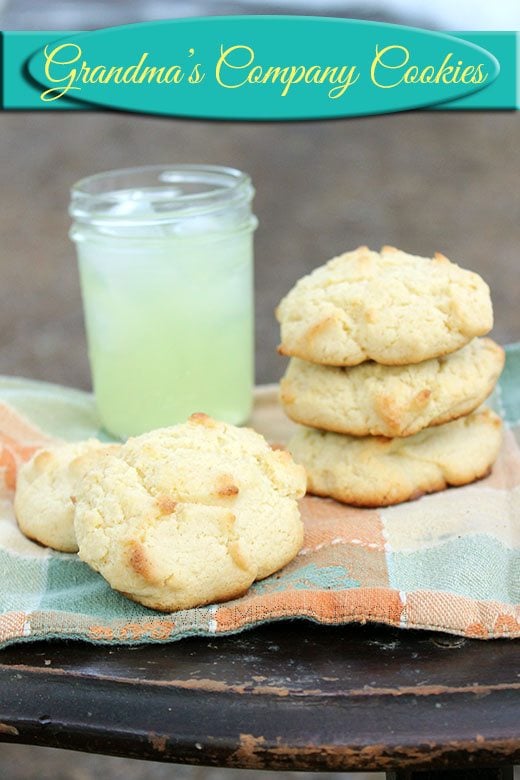 I hadn't remembered these for quite a long time and the other day they came to mind. It's amazing that such a simple cookie could inspired such wonderful memories and get me to try to re-create them. While, I don't know exactly what measurements she used, they taste a lot like her special cookies. I hope she is smiling down on this cookie recipe, she will be missed... always!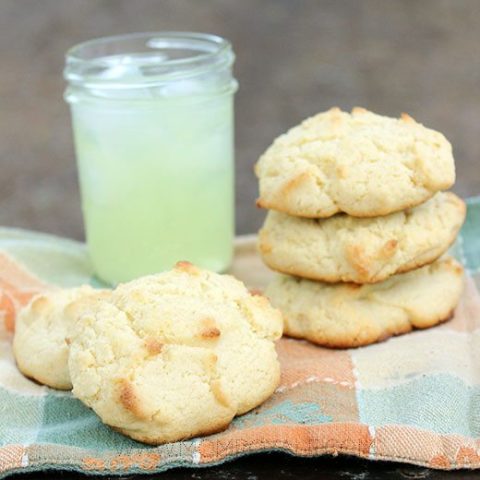 Grandmas Company Cookie Recipe
Delicious 4 ingredient lemon cookies made with bisquick.
Ingredients
3 Cups of Bisquick
½ Cup Butter or Margarine, softened
¾ Cup of Country Time Lemonade Mix, powdered
1 Egg
Instructions
Preheat your oven to 350°F
Combine all of the ingredients in a bowl and mix until blended completely.
Spoon or roll dough into individual balls for a better formed cookie.
Place on a non-stick baking (or greased) sheet. Bake for 10-12 minutes. Makes about 12-14 cookies. Easy!
Nutrition Information
Yield

12
Serving Size

1
Amount Per Serving
Calories

211
Total Fat

13g
Saturated Fat

6g
Trans Fat

0g
Unsaturated Fat

6g
Cholesterol

36mg
Sodium

452mg
Carbohydrates

21g
Fiber

1g
Sugar

6g
Protein

3g