This post is sponsored by Family Dollar.
Watching football games at home or on the field is a lot of fun. Making the experience even more memorable for your friends and family is easy when you shop Family Dollar. Today, I'm sharing my easy tailgating party ideas and the best part is that they are are all budget friendly without having to skimp on all of the good stuff. Go team!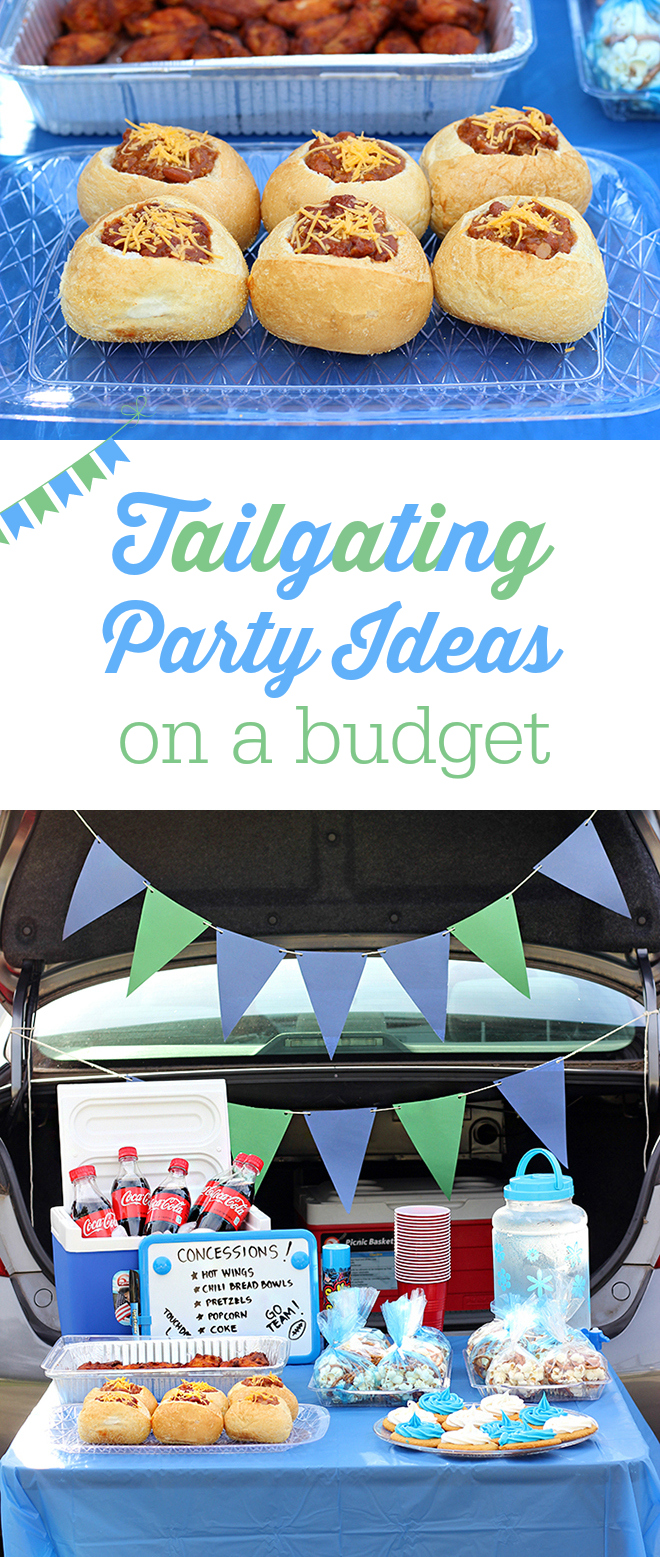 DIY Tailgate Ideas
DIY Tailgate Banner – Hang a banner or two on the back of your car. It looks so cool in just a few minutes!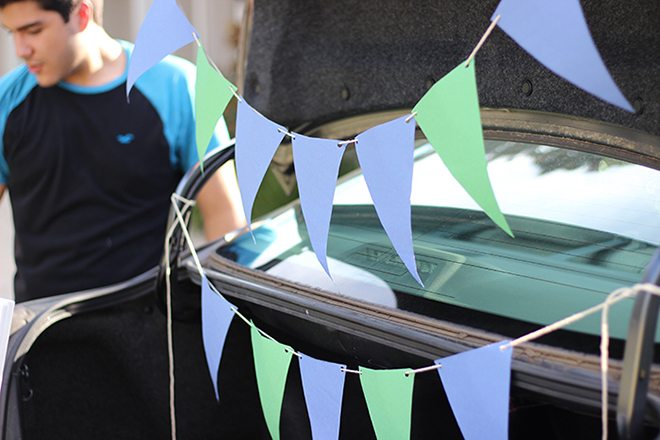 Decorating your vehicle is easy with a little creativity. You can make an easy banner in your team's colors. Trace a triangular shape onto construction paper and cut them out. Then, use a hole cutter and string to bring it all together.
Make a Sign – Make a fun but simple sign for your tailgate using poster board or construction paper. To put an extra fun twist, use a clipboard or dry erase board. I love writing or printing out a menu of everything I'm offering at my parties. It adds a nice element and let's your party attendees know what's cooking.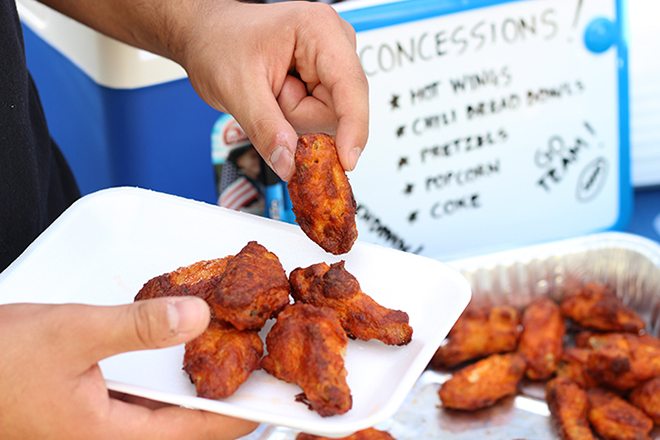 Easy Tailgate Food – Chicken wings, hot dogs and burgers are must-haves for tailgating festivities. Find them all in the freezer section at your Family Dollar. These pre-seasoned wings were a hit and all you need to do is bake them. For easy food transport, check out the selection of foil pans that come with a convenient cover. They also have 30 packs of foam trays for a great low price. Another score!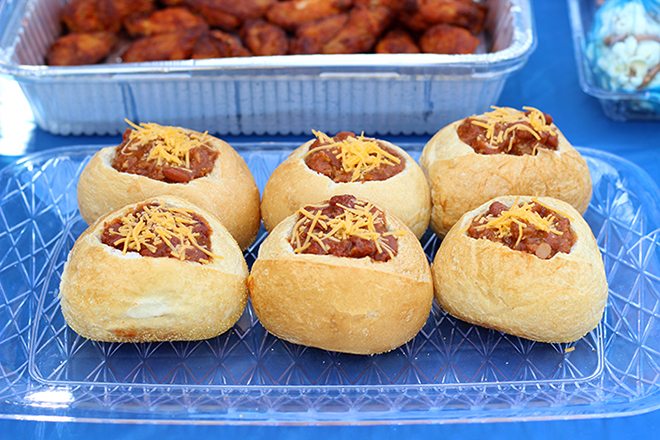 For a clever and tasty bite, grab some canned chili and shredded cheese and fill bread bowls. Not only are they tasty, but they're easy to grab and go.
Snack time: Munchies are a must. Pick up game day favorites like popcorn and pretzels and set up easy-to-grab baggies. Head over to the party section at Family Dollar to score packs of these bags in your favorite colors for a really low price.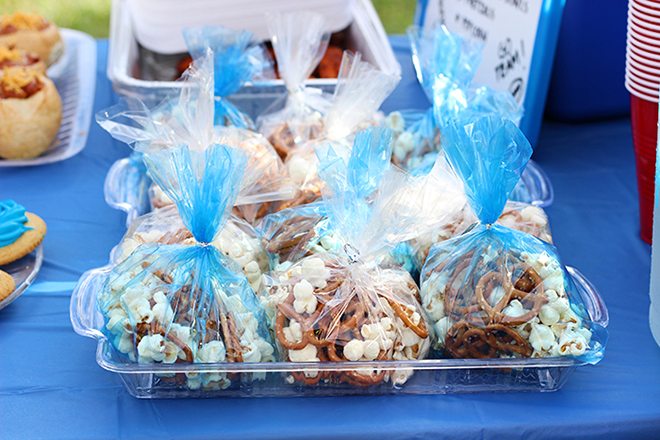 Desserts – Send your team off with a smile. It's easy to customize sweet treats for your party guests. Make cupcakes or cookies and customize frosting with food coloring to match your team's colors. I purchased pre-made sugar cookies and added the frosting on top. This only takes about 10 minutes to do and you have a super cute addition to your party.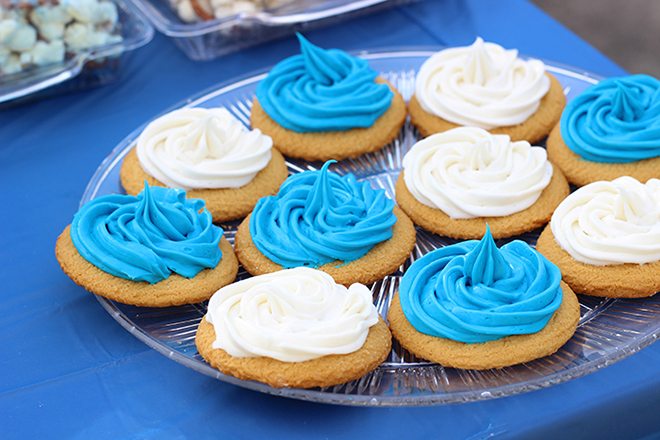 Don't forget to plan for some extra fun. My favorite pick this season is Silly String. Grab your team colors and get to it!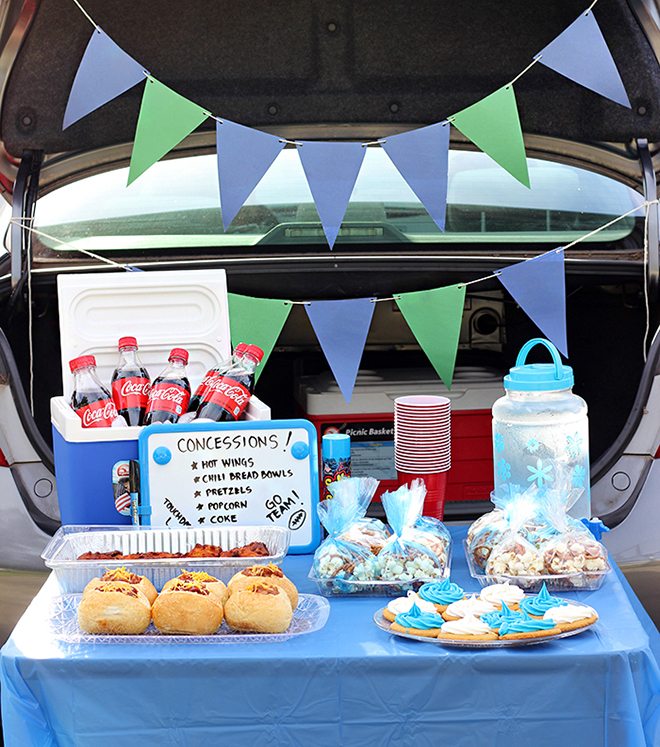 Before heading to Family Dollar to shop, make sure to regularly check for current Smart Coupons and Weekly Deals for the most up to date offers as they regularly change. I was able to add a coupon to save $5 off of a $25 purchase! Happy Tailgating!
Are you ready to score? Which of these tailgating party ideas will you try?