This post is sponsored by Wish Farms in conjunction with a social media campaign through Sunday Supper LLC. All opinions are my own.
Mmm. Blueberries! One of the very best bite sized fruits ever. Today, I'm sharing a ridiculously simple but amazing way to enjoy this delish berry while they're perfectly ripe and ready to eat. Enter my easy 3 ingredient blueberry dessert that takes literally a few minutes to whip up. This recipe is inspired by my recent visit to Wish Farms to learn more about their southeast blueberries which are now in season. Yum! If you're local in Florida, Georgia and North Carolina, make sure to check them out in stores now.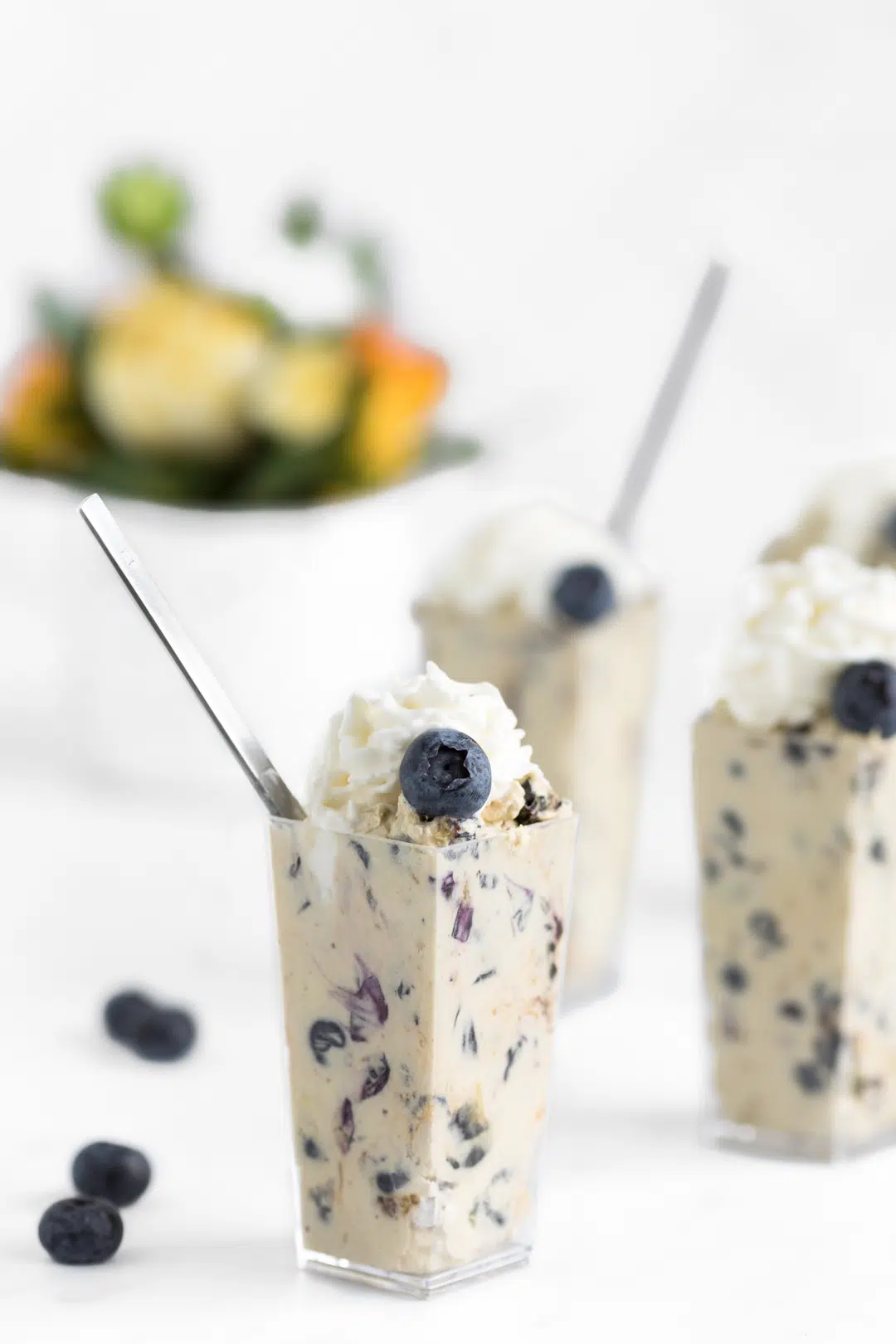 Last month, I was invited to go on a trip to learn more about Wish Farms blueberries. It all started out with the most delicious dinner filled with so many interesting ways to incorporate blueberries. I never really thought about how versatile they really are. From appetizers and salads all the way to to main courses and desserts made with blueberries. I was not only full, but I was feeling super inspired to see how to incorporate these yummy berries more often at home.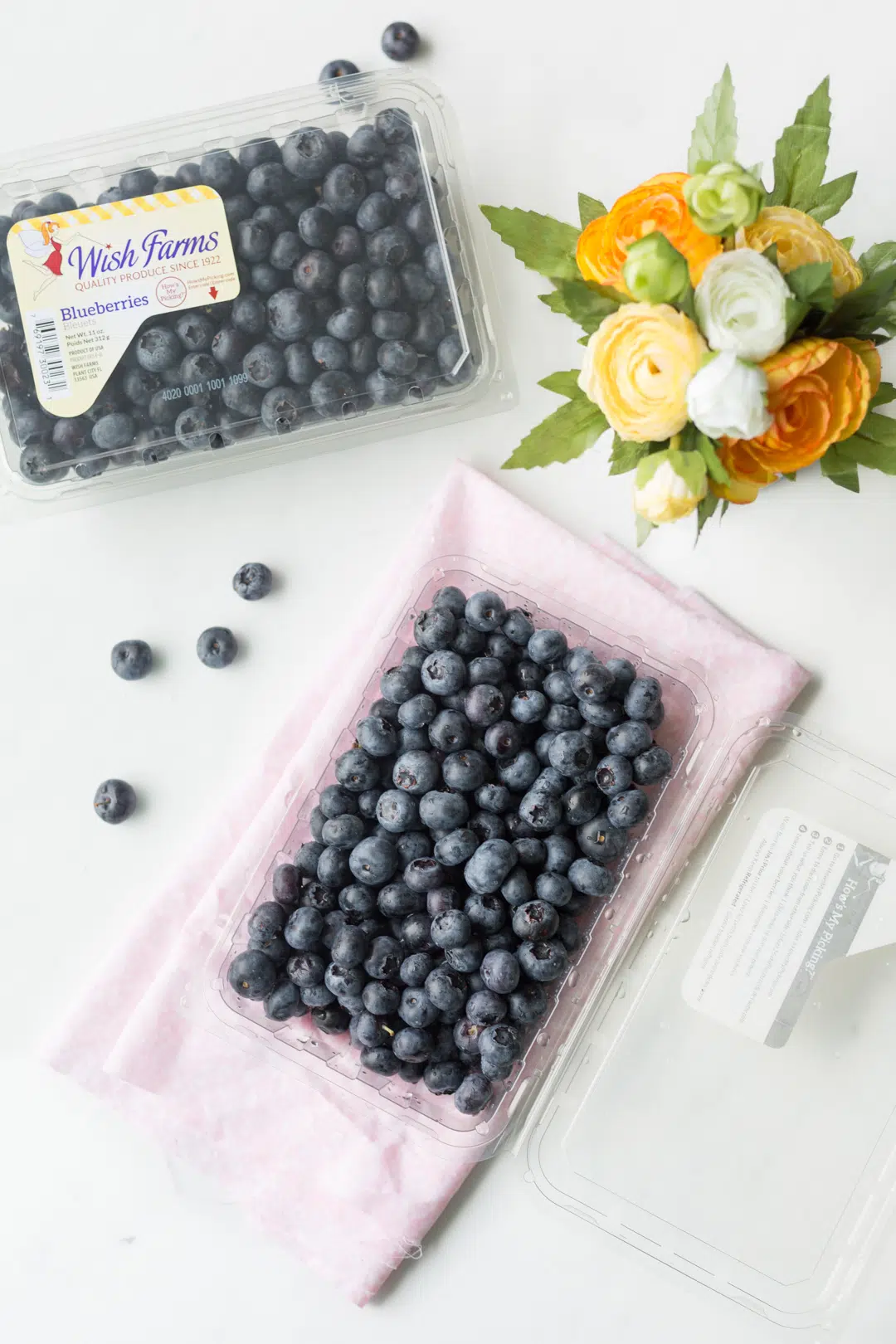 Early the next morning, we were whisked away to Misty Organics where all of Wish Farms delicious organic berries are hand picked. It was nothing like I thought it would be yet it was more amazing than I could have imagined. Rows and rows of the most gorgeous blueberries being nurtured.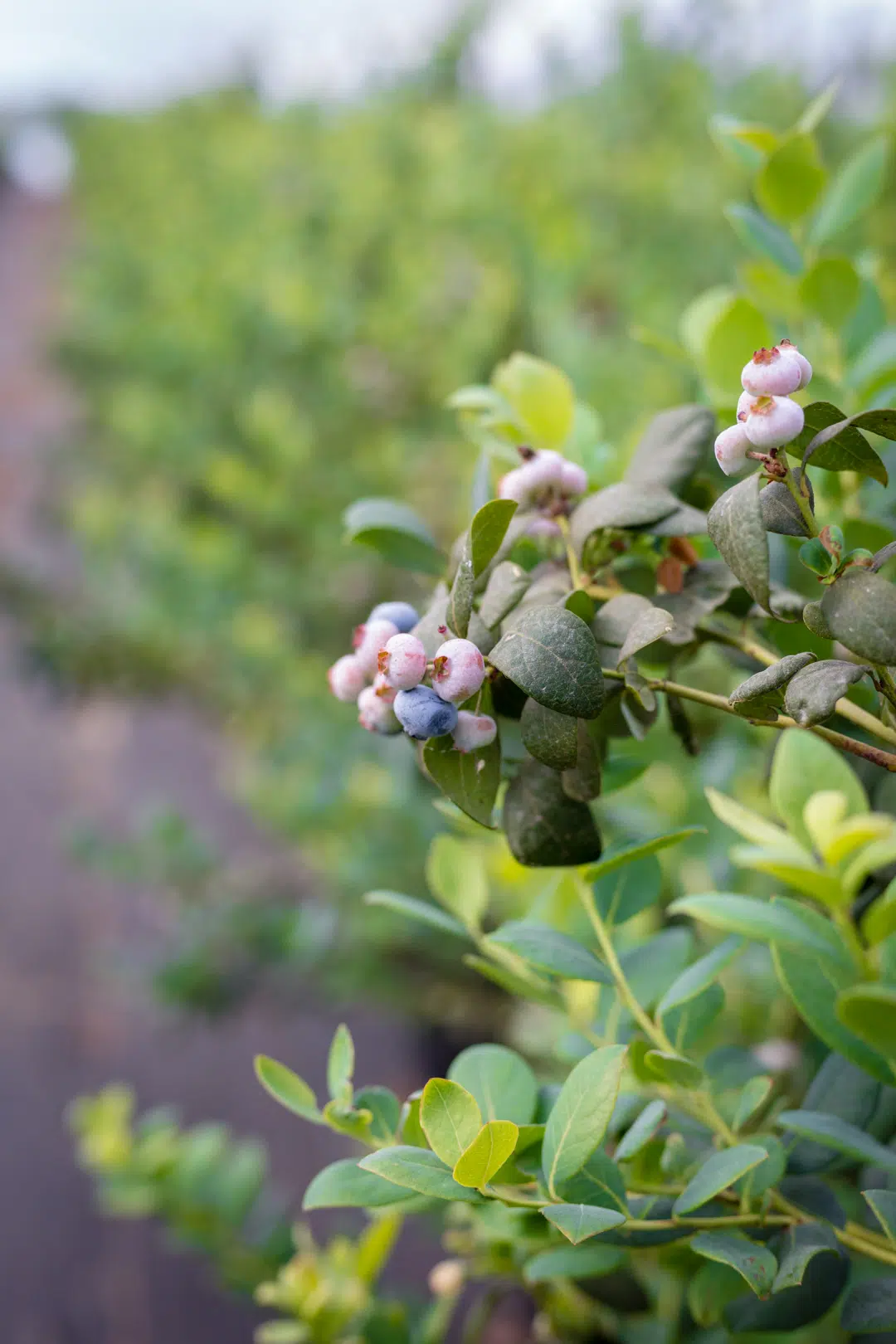 We got to learn about how they are taken care of and how they've created a system that is really working. Just so happens the magic of organic blueberries isn't always easy. Despite the challenges, they sure are nailing it.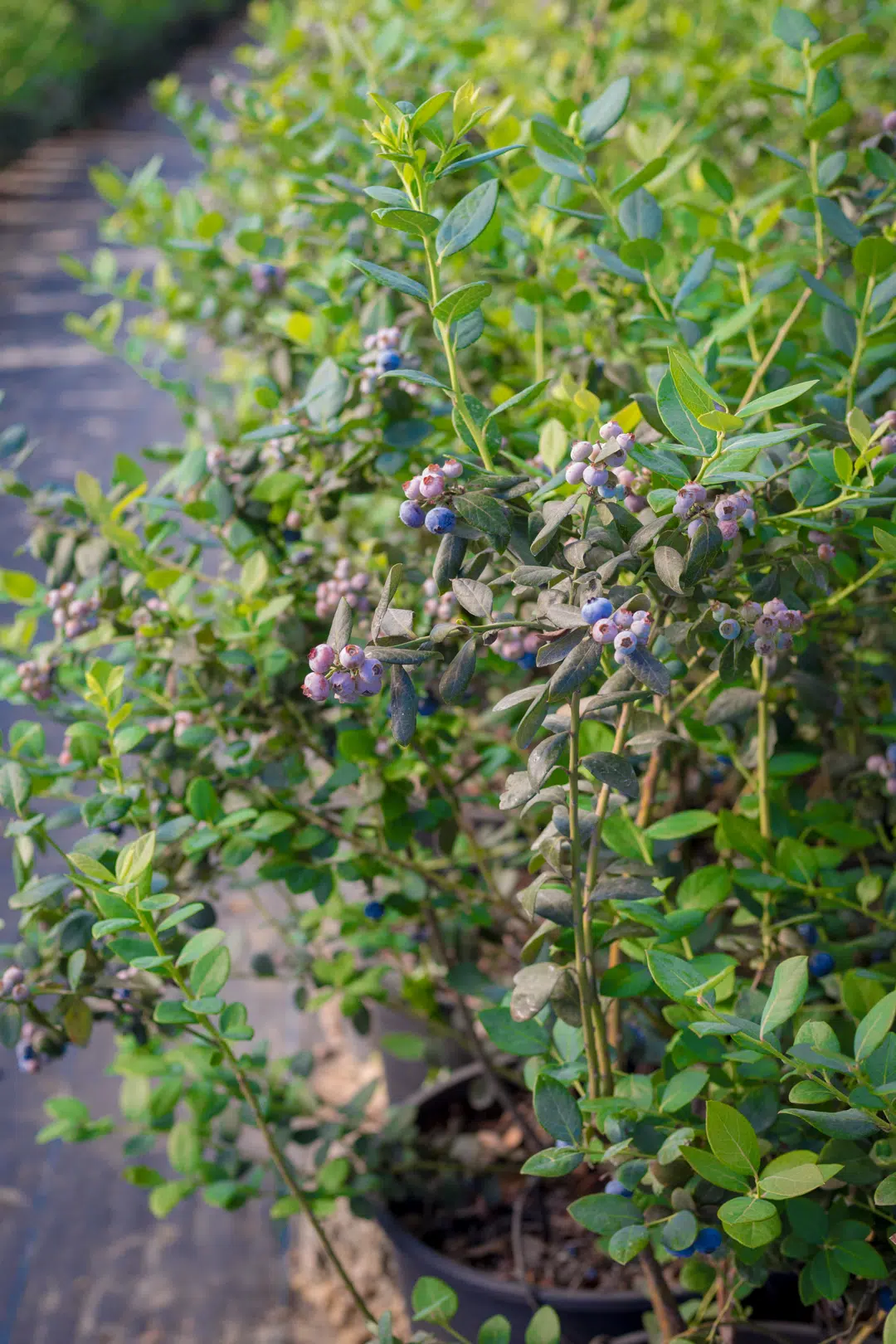 I was really intrigued about how they organically keep pests away with vinegar and garlic as well as their sophisticated watering system that is eco friendly. The plants get exactly what they need and nothing more. Voila. Amazing things happening over there. But, that's not the end of the blueberry story. Next stop was the Wish Farms processing facility where the rest of the magic happens.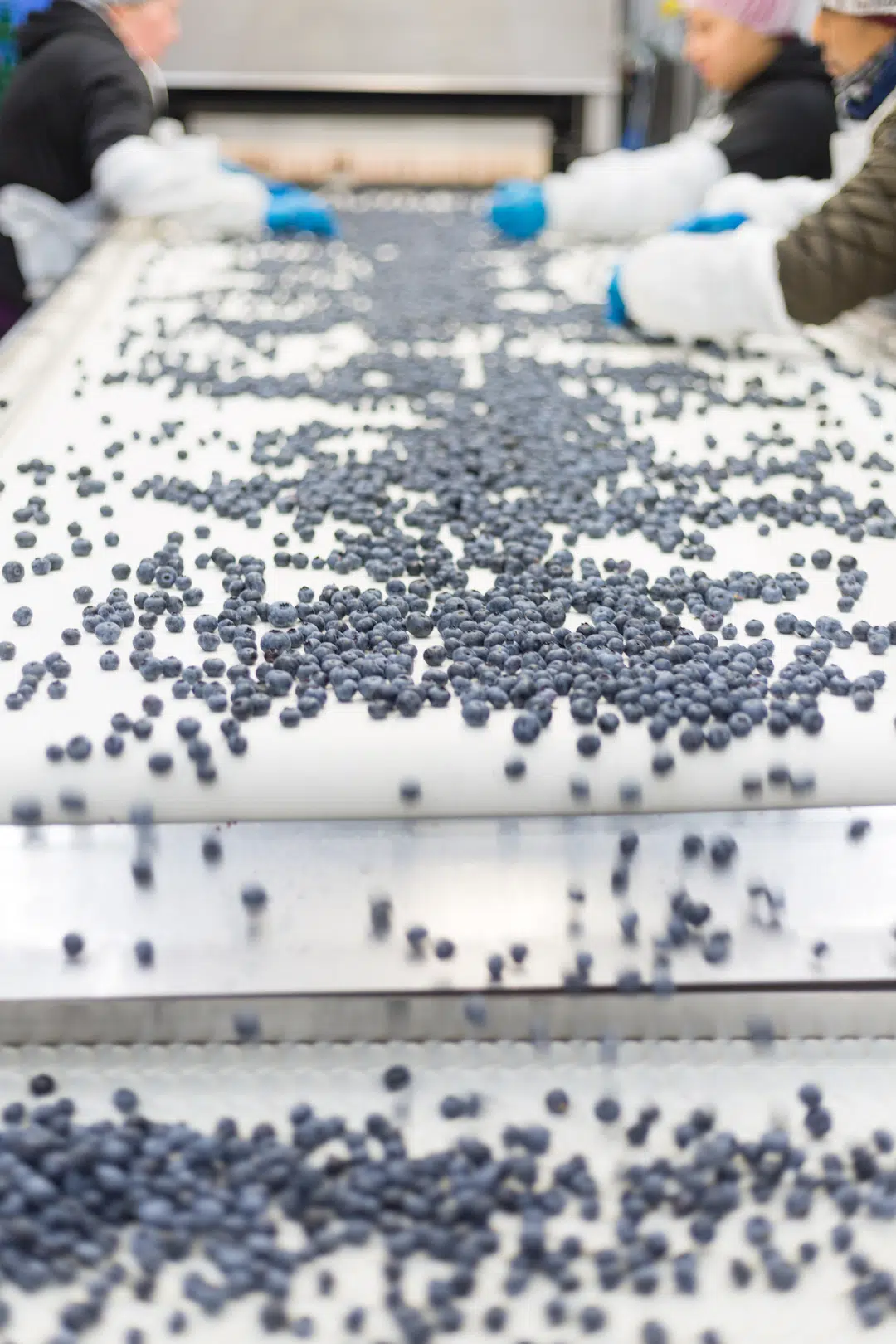 The process was really quite animated and I was totally fascinated. It's pretty simple, pretty rigorous and pretty fun to watch. Did you catch my blueberry tweets about it? You can see some of these things in motion for a good visual. It was cool to see some automated ways that the extra leafs and blueberries that are not making the cut get removed from the batches.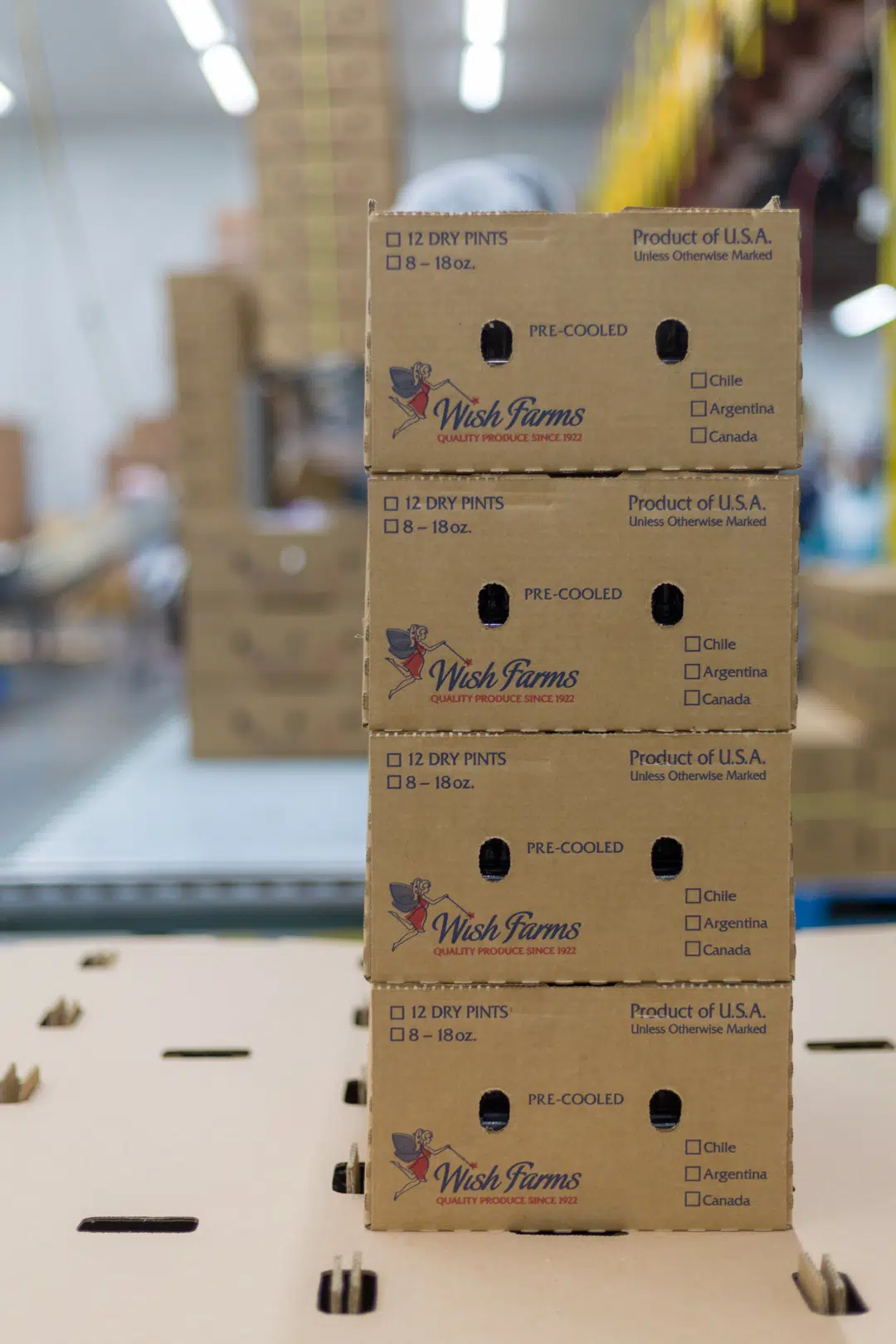 The final leg of the blueberry processing journey ends with a rigorous pick through by real people. All of the A+ blueberries are then packaged up which is another cool thing to watch.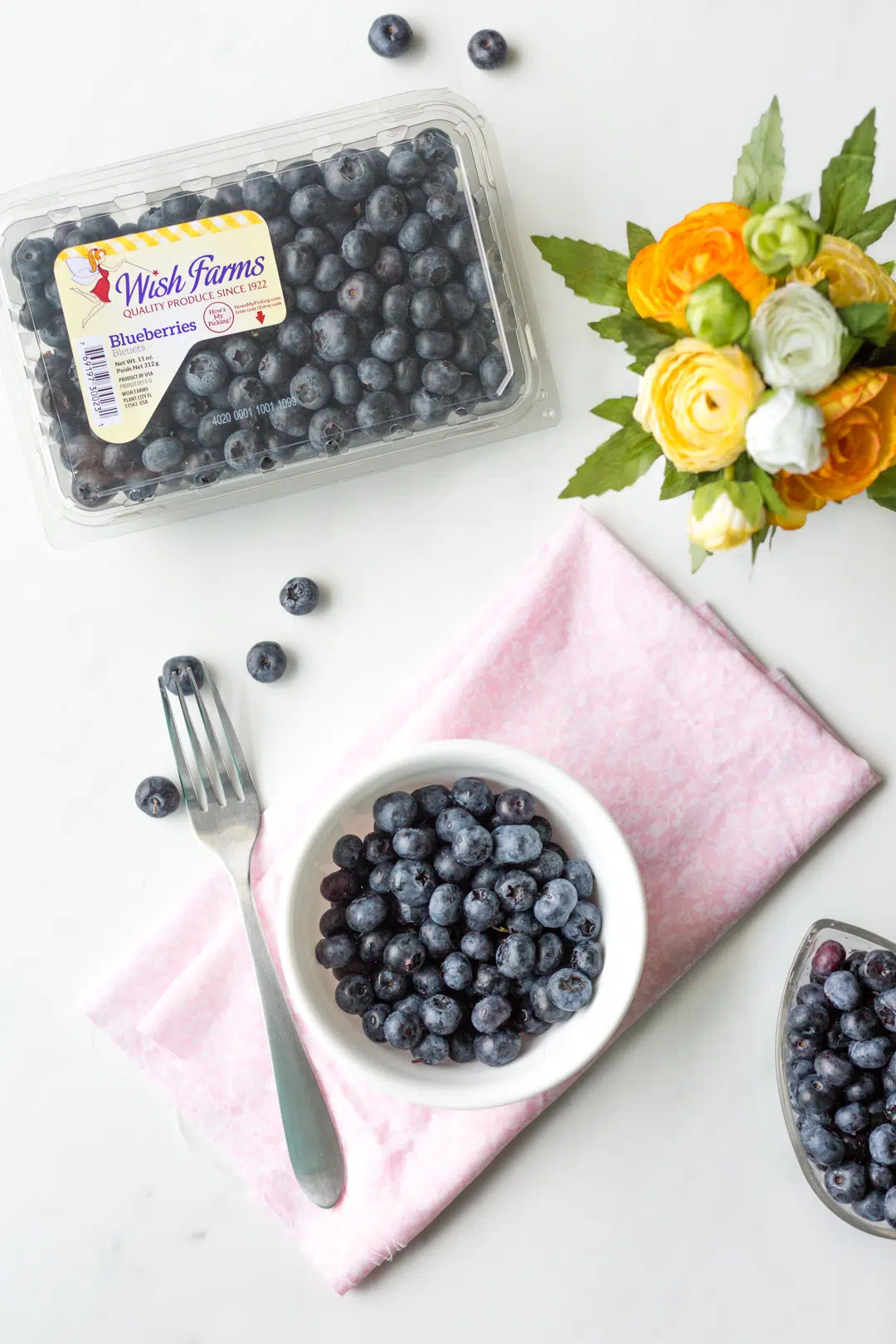 It was really fulfilling to see the entire process from farm to processing and at the point where I buy them at the store down the street from my house. It's almost hard to explain how cool that really is. To truly see where your food came from is pretty amazing these days, so I'm excited that I was able to share it with you. And now to go 100% full circle here, it's definitely time to share that recipe that I teased you with. Are you ready? Don't blink, it's that easy!
Blueberry Dessert With 3 Ingredients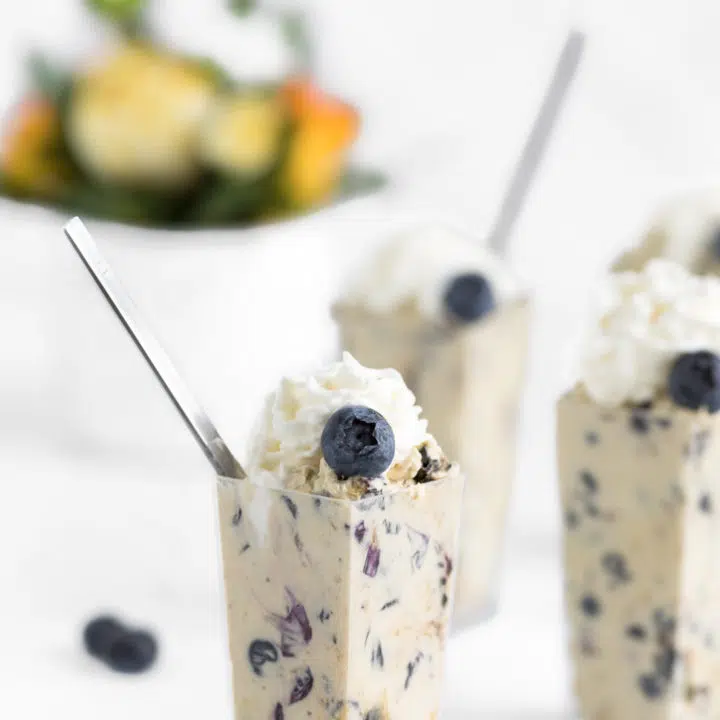 Easy 3 Ingredient Blueberry Dessert
Total Time:
1 hour
5 minutes
Easy Fresh Blueberry Dessert with only 3 ingredients.
Ingredients
2 Cups of fresh Blueberries (Wish Farms)
1 pkg. (3.4 oz.) Vanilla Flavor Instant Pudding
1 cup thawed Whipped Topping
Instructions
Combine blueberries and dry pudding mix with a fork.
Press down on the blueberries to lightly mush them during the process to release some of the delicious juices.
Then, gently stir in the whipped topping.
Refrigerate for an hour before serving.
Recommended Products
As an Amazon Associate and member of other affiliate programs, I earn from qualifying purchases.
Nutrition Information
Yield

6
Serving Size

1
Amount Per Serving
Calories

675
Total Fat

17g
Saturated Fat

12g
Cholesterol

80mg
Sodium

3299mg
Carbohydrates

80g
Sugar

37g
Protein

2g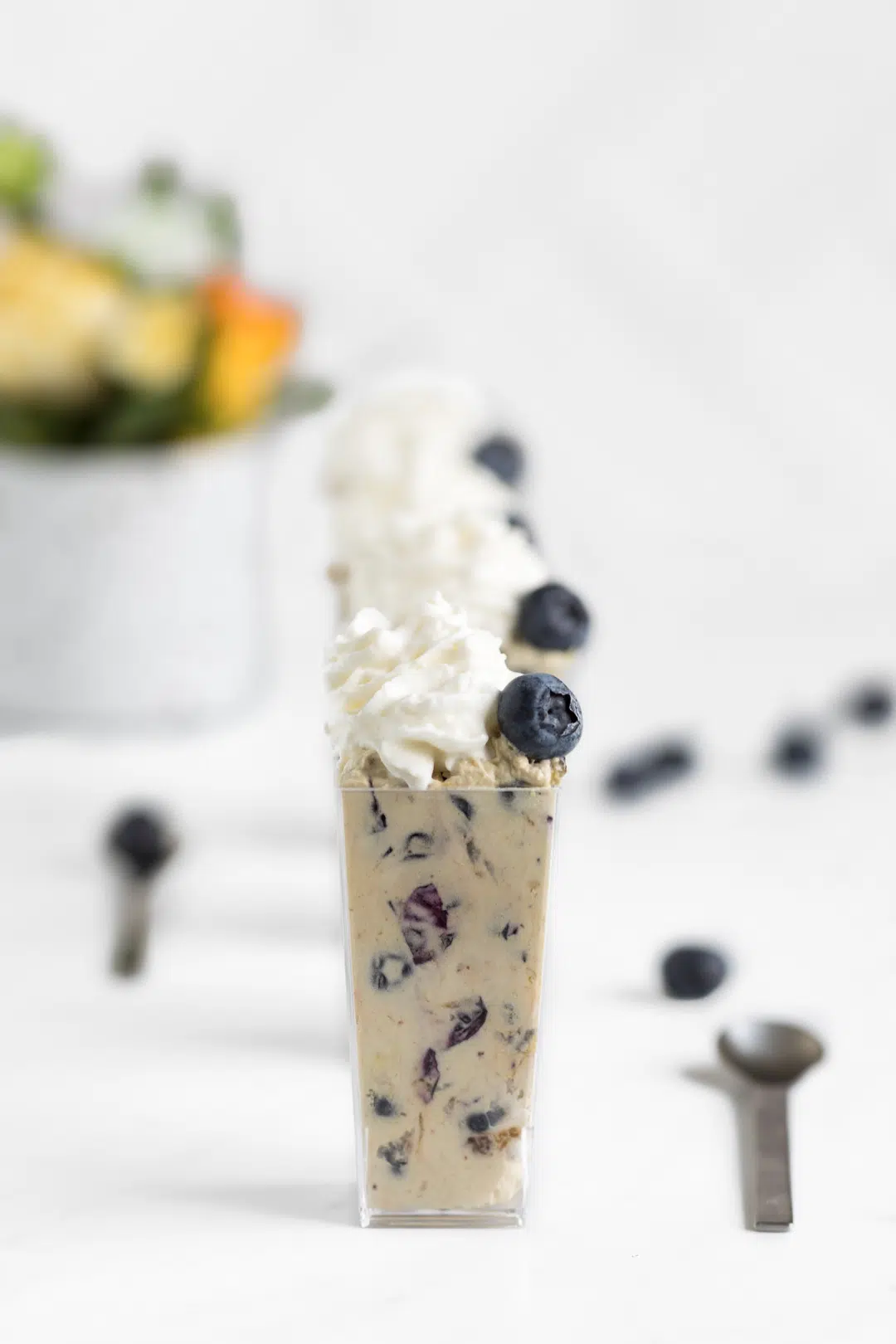 I served this simple blueberry dessert in cute little mini parfait cups that are perfect for just that little sweet bite every once and a while. Yum! Top with a little whipped cream and another blueberry or two to make it extra fancy. Enjoy every bite!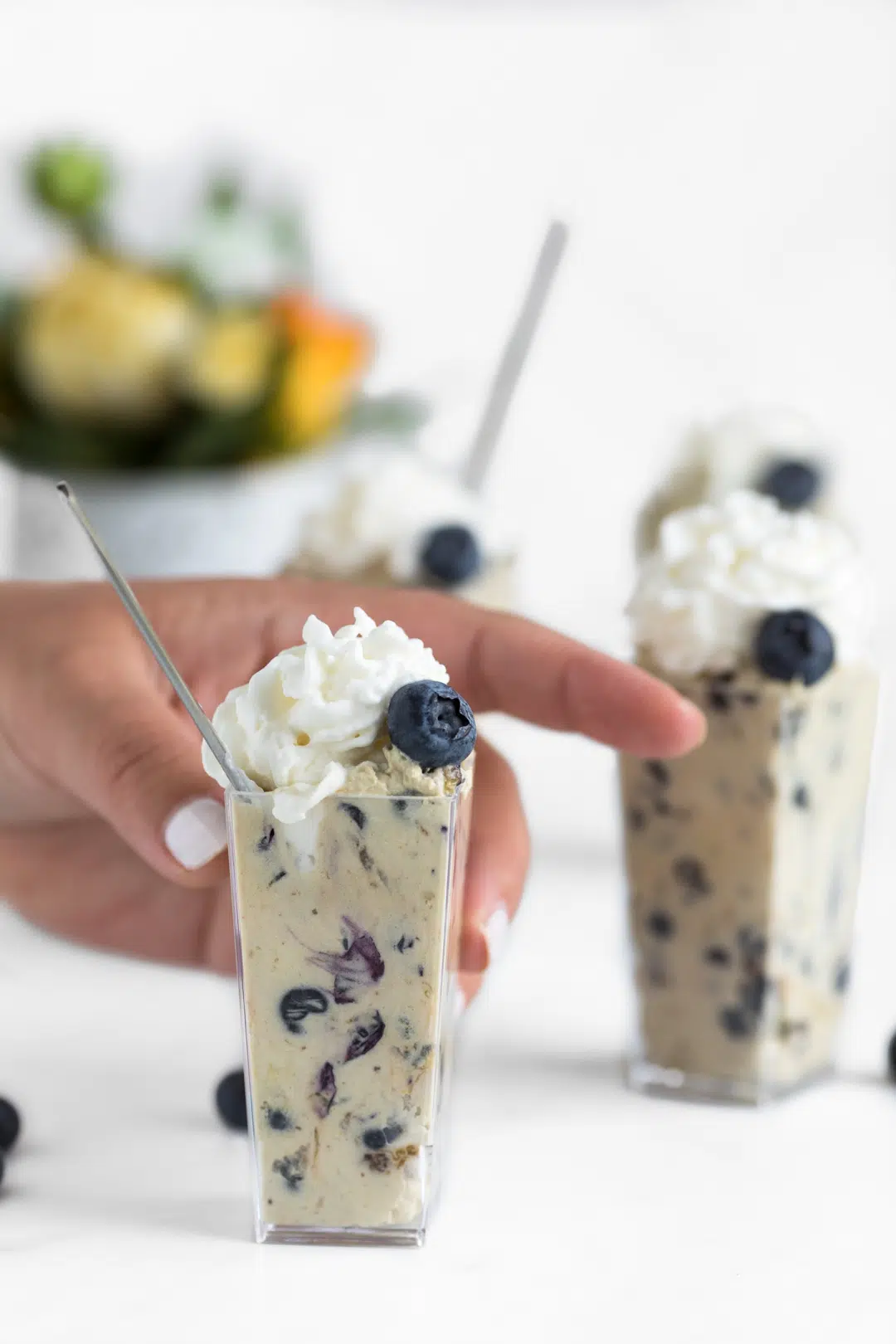 Wish Farms Blueberries can be found all over the country, so even if you're not located where they're in season right now, you may still find them.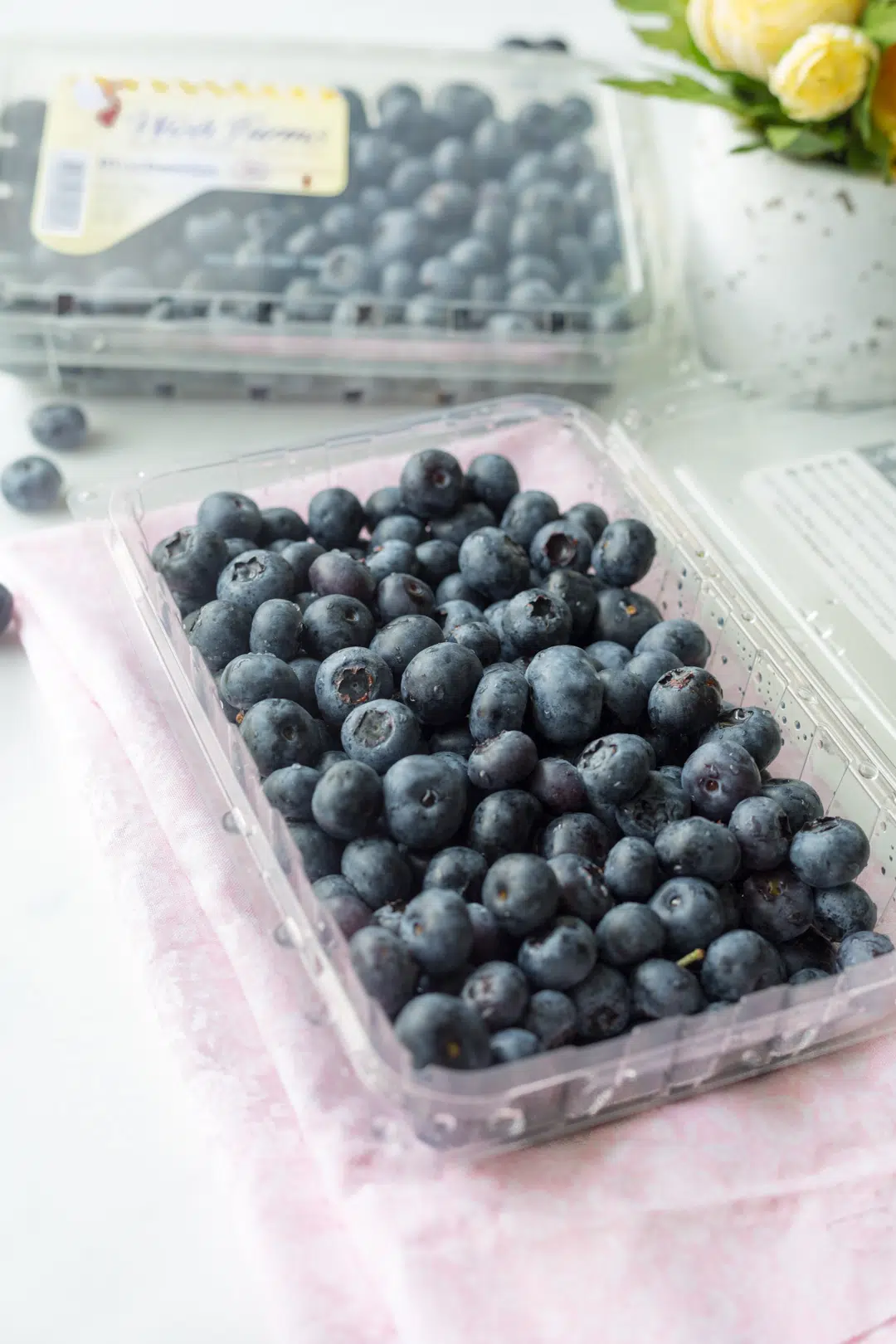 Stay in the loop by visiting & following Wish Farms on Facebook, Instagram, Pinterest, Twitter and YouTube.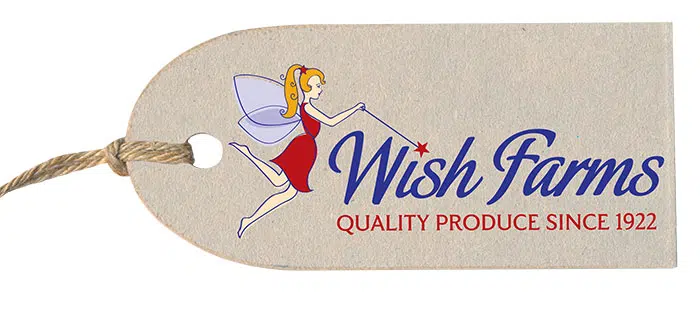 If you enjoyed learning about the entire farm to table process with Wish Farms, would you share this post? Here is a yummy pin for you!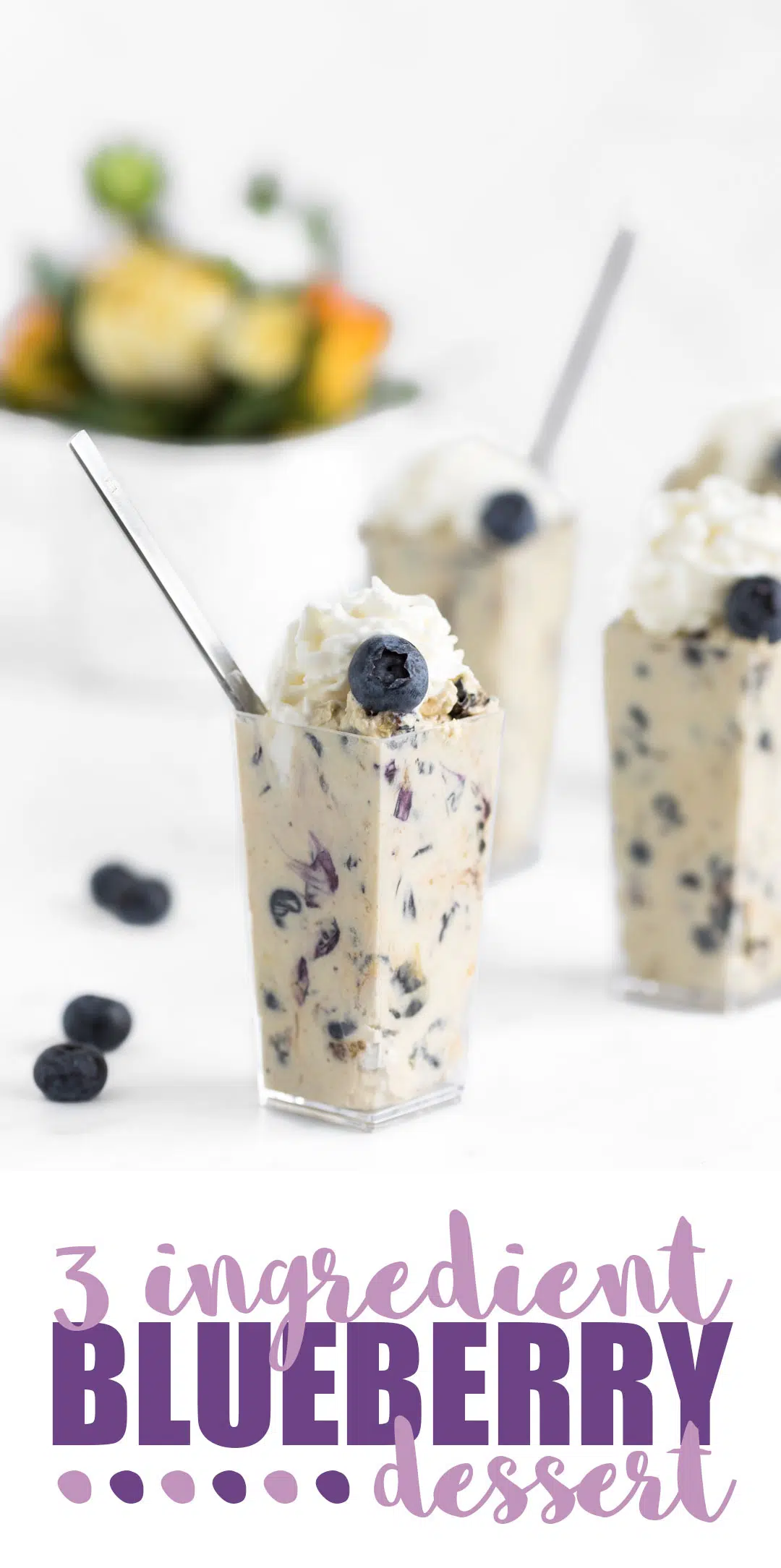 Check out my simple Pineapple dessert recipe...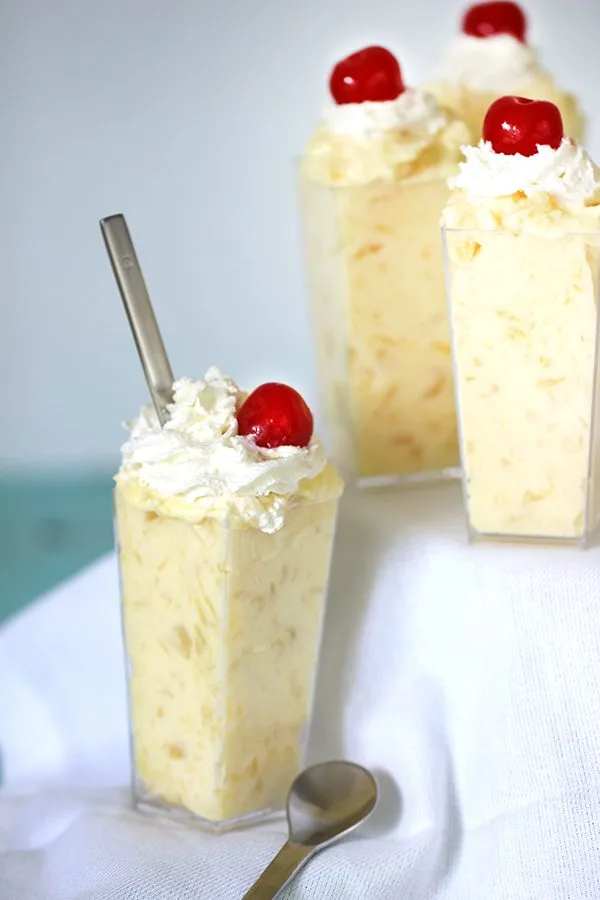 and this easy Mandarin Dessert recipe, too.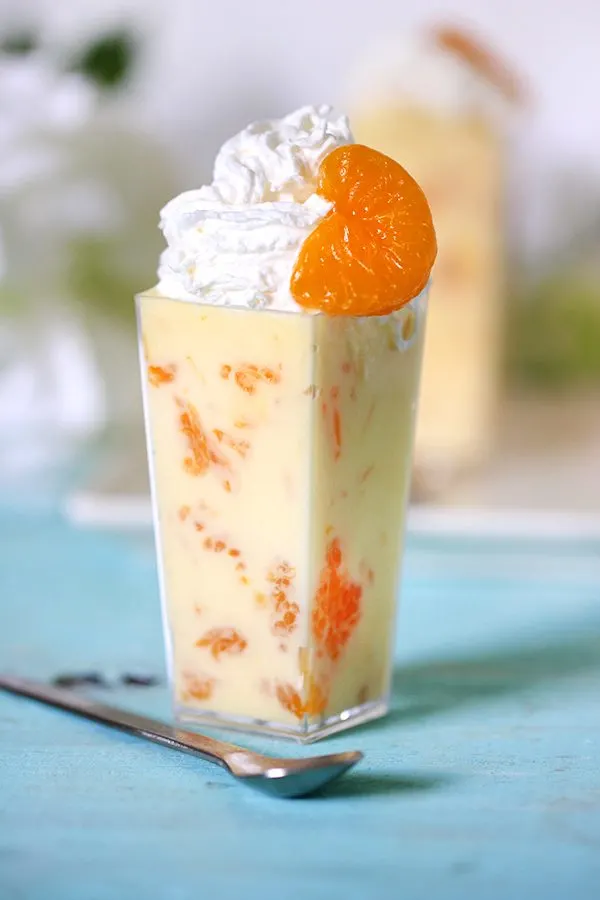 What are some unique ways you have eaten blueberries? I'd love to hear your inspirational recipes and ideas.