One of my very favorite things to do in the summer is host parties and gatherings – it's definitely my thing. I've been impatiently waiting to try out fun and festive lemonade bar cart ideas and the time has finally arrived. With the help of delicious Simply Lemonade® and a variety of amazing fresh garnishes, let me show you how to bring the best of summer to your next celebration! This post has been sponsored by Simply Beverages®. All thoughts and opinions are my own.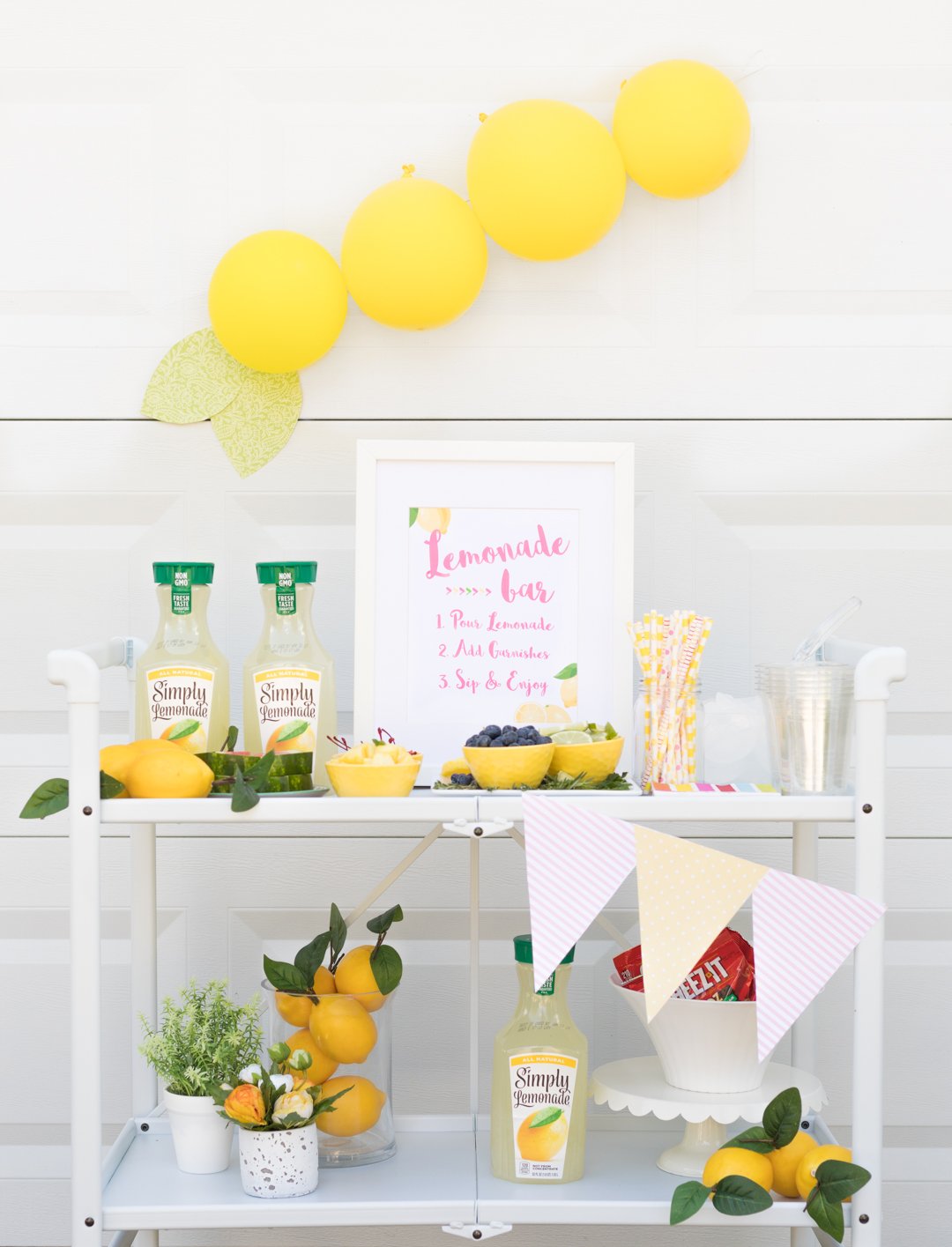 Preparing for parties will be a breeze this summer with the help of club-sized packs and convenient shopping options at Sam's Club!
Lemonade Bar Cart Ideas
I'm pretty excited about getting to start off party season with a foldable bar cart! It's definitely the current trend for hosting and it really makes them SO easy to set up and clean up. It also encourages a DIY aspect which makes having company so simple and ultimately frees you up to enjoy yourself. How exciting is that? On that note, let's get this sweet summer party started!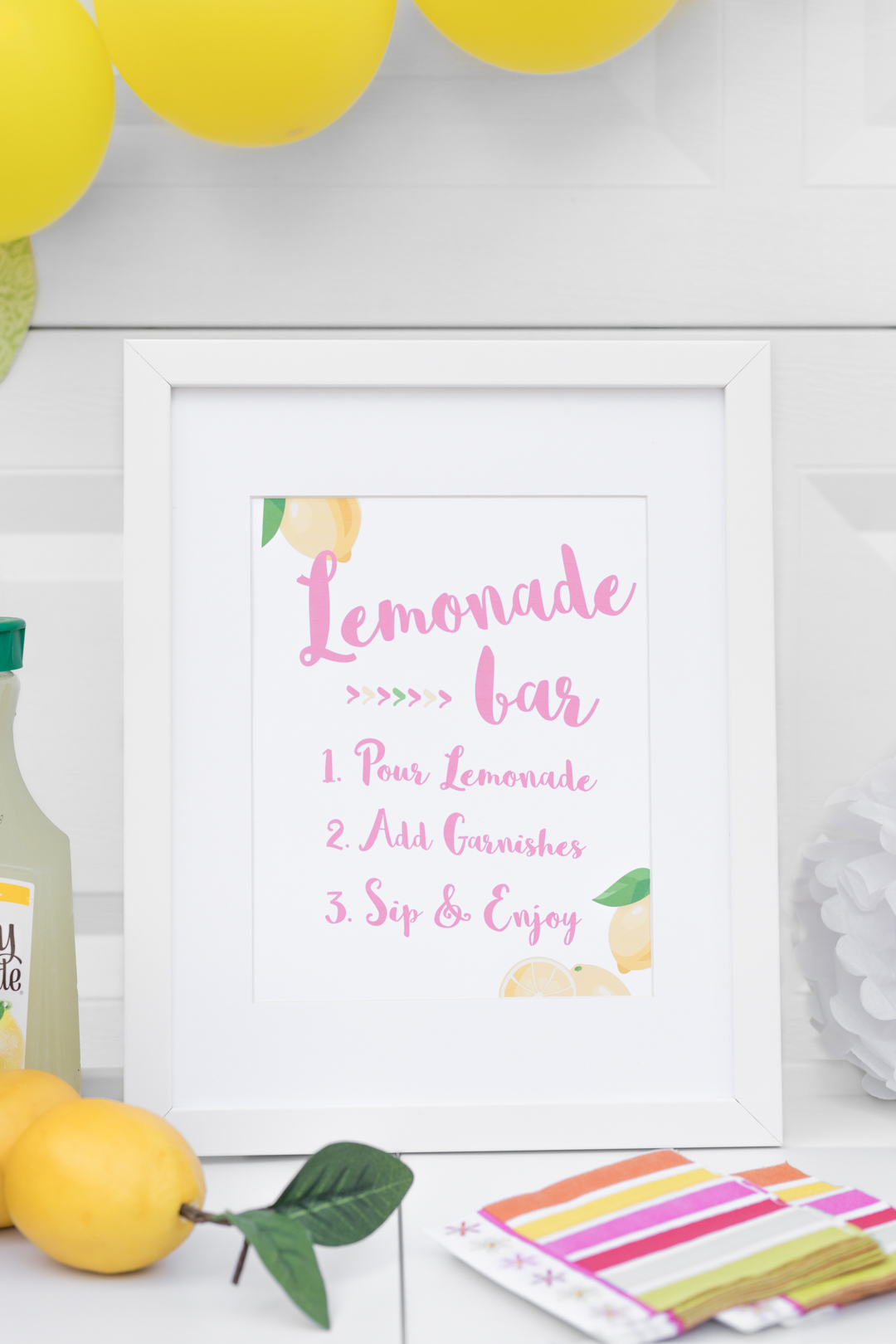 Lemonade Bar Cart Decorations
I seriously LOVE decorating for parties. This lemonade bar cart was one of my favorites so far. I started by making a printable sign. You can download the one I used here:
Lemonade Bar Printable (pdf) 1- per page
I like the one that I made because it helps people know how things will work and encourages them to help themselves. (Total host win). More ways to style a bar cart are to add balloons and banners. For a cute and quick decoration idea, blow up yellow balloons and cut out leafs in green construction paper or scrapbook paper to make "lemon balloons". Other fun touches can include faux lemons and small plants.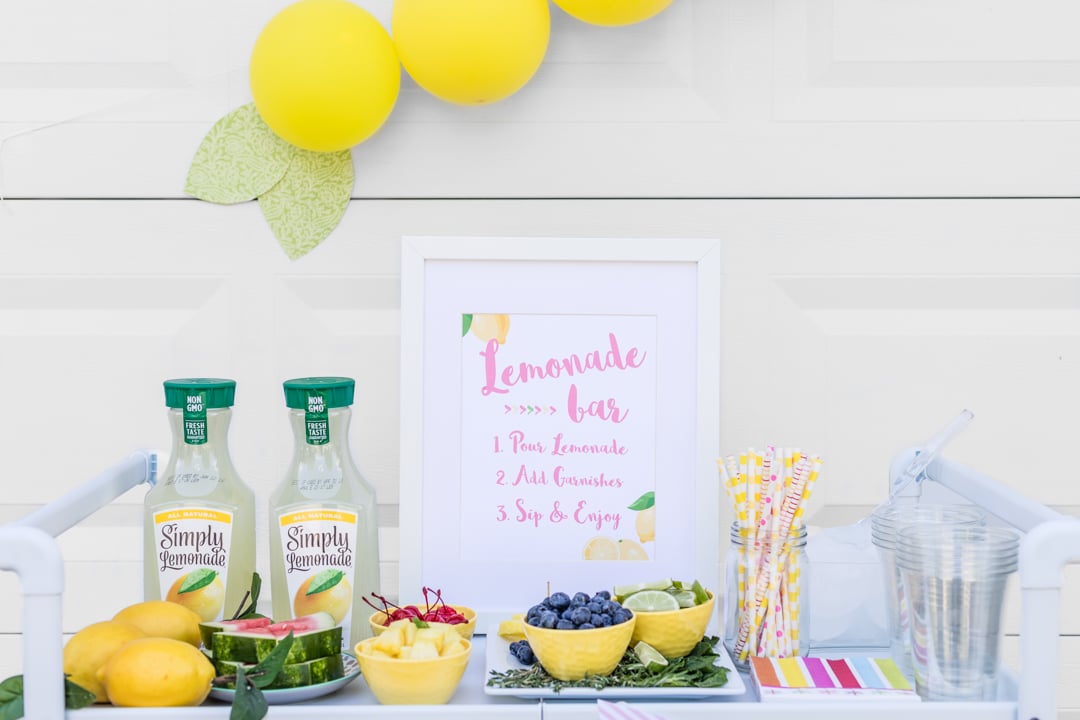 Lemonade Bar Cart Supplies
Any lemonade party needs lemonade, make it easy on yourself and pick up some Simply Lemonade® for the perfect starting point. Then, don't forget things like an ice bucket, cups and straws.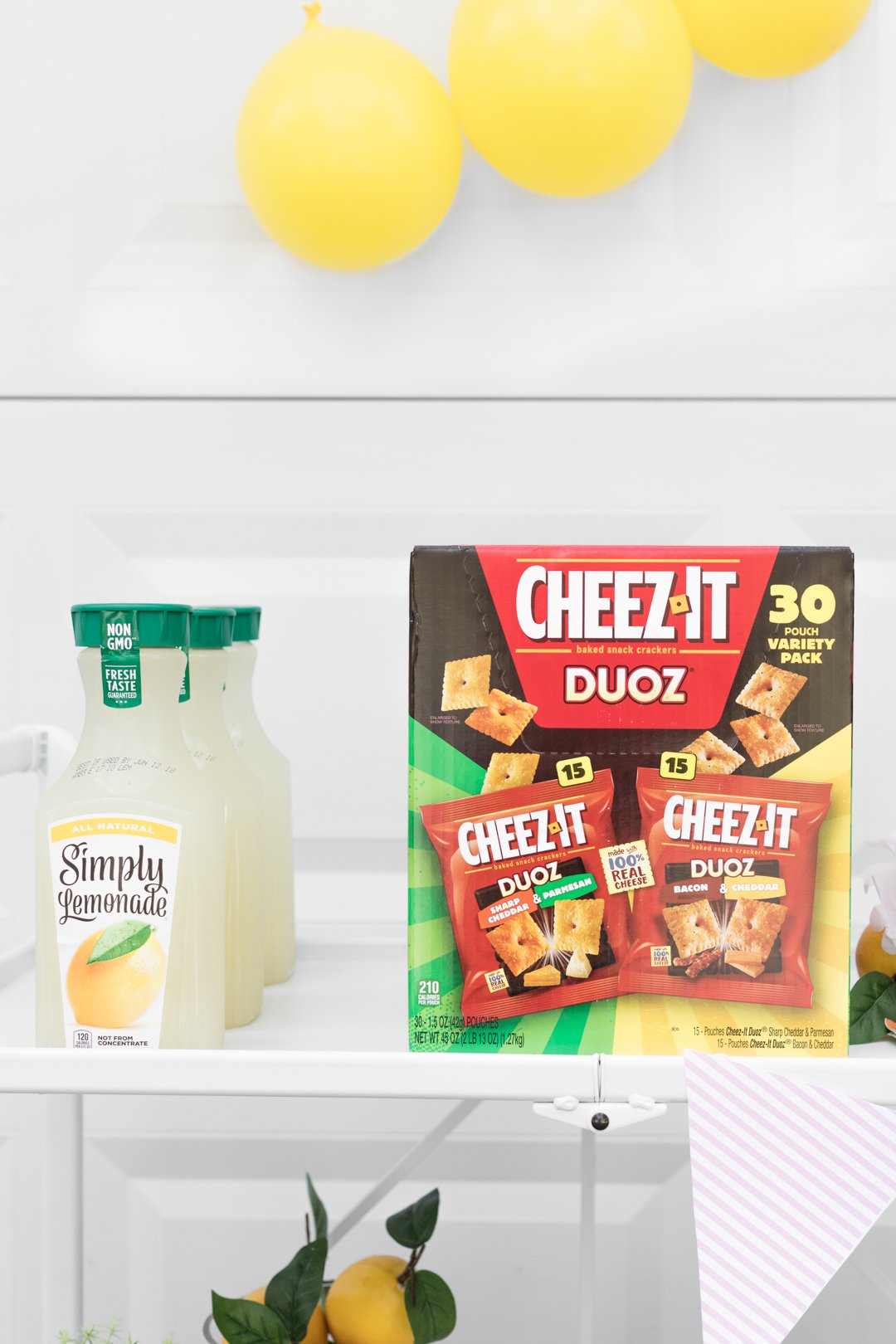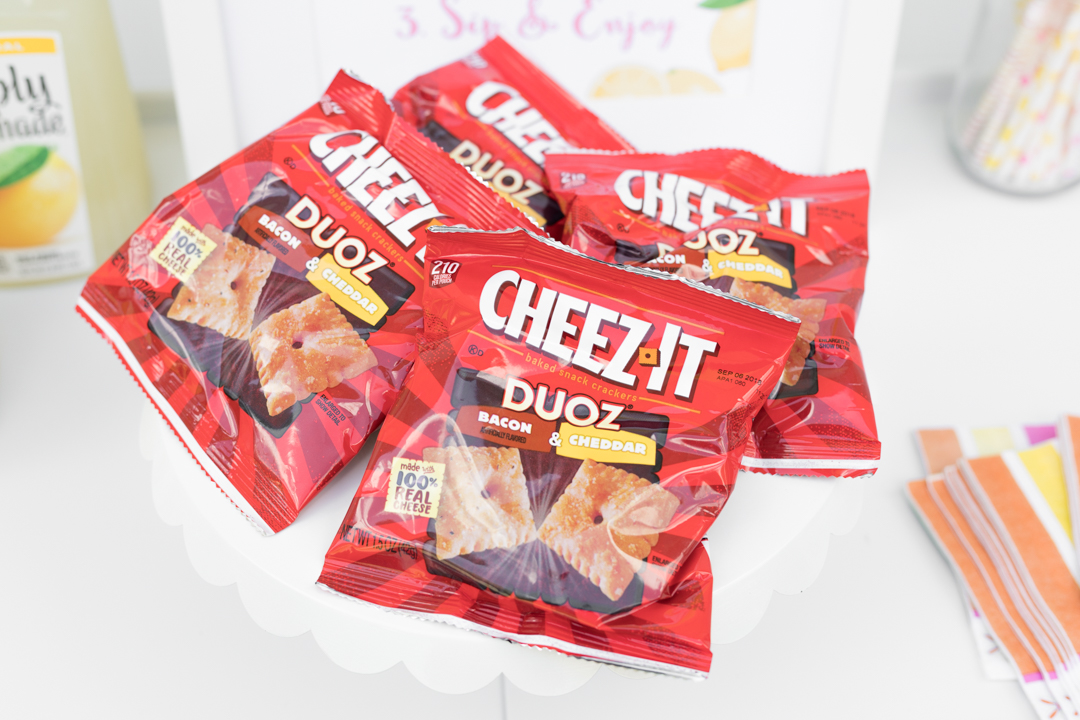 For extra touches, you can also include more snacks or sweets to go along with your yummy beverage offerings. Cheez-It Duoz® are a delish way to add something simple that everyone will love.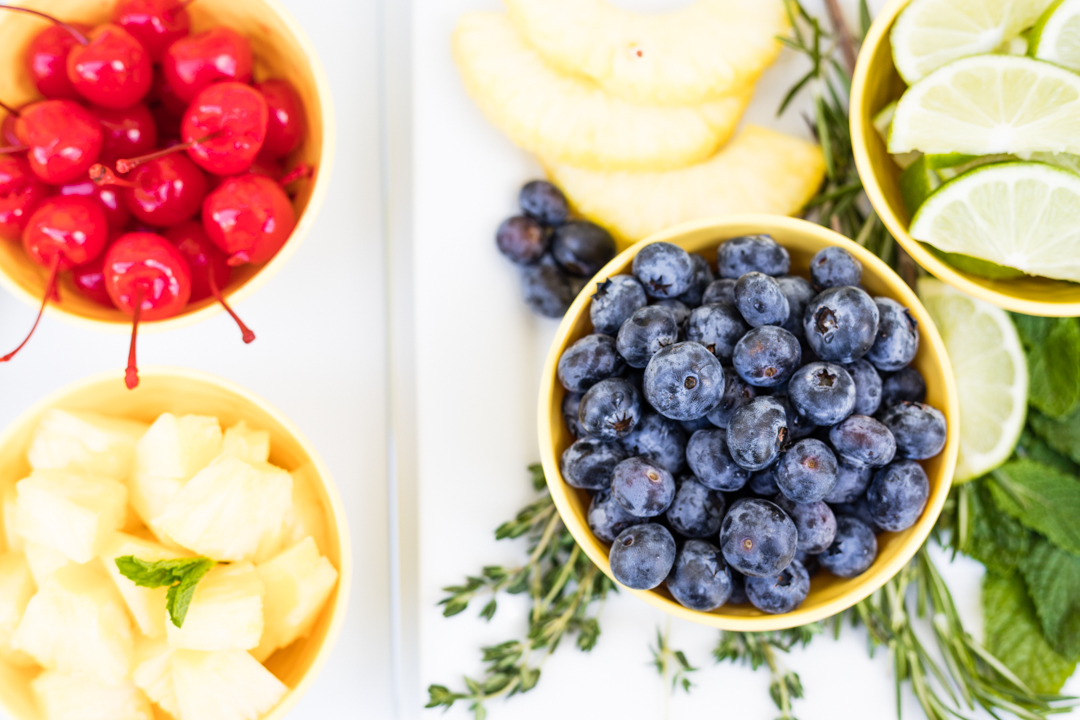 Lemonade Bar Garnish Ideas
Fruit such as pineapple, watermelon, berries, lemons or limes.
Herbs like mint, rosemary or thyme.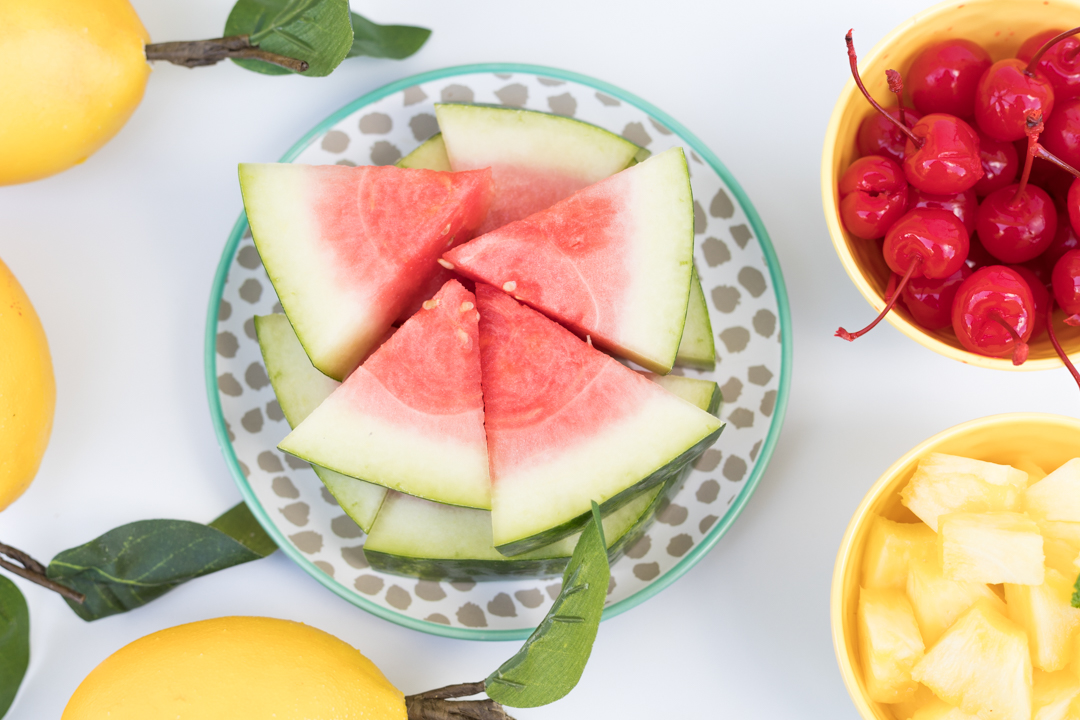 Sugar or salt to decorate your cups.
Ice cream and whipped cream for next level lemonade treats.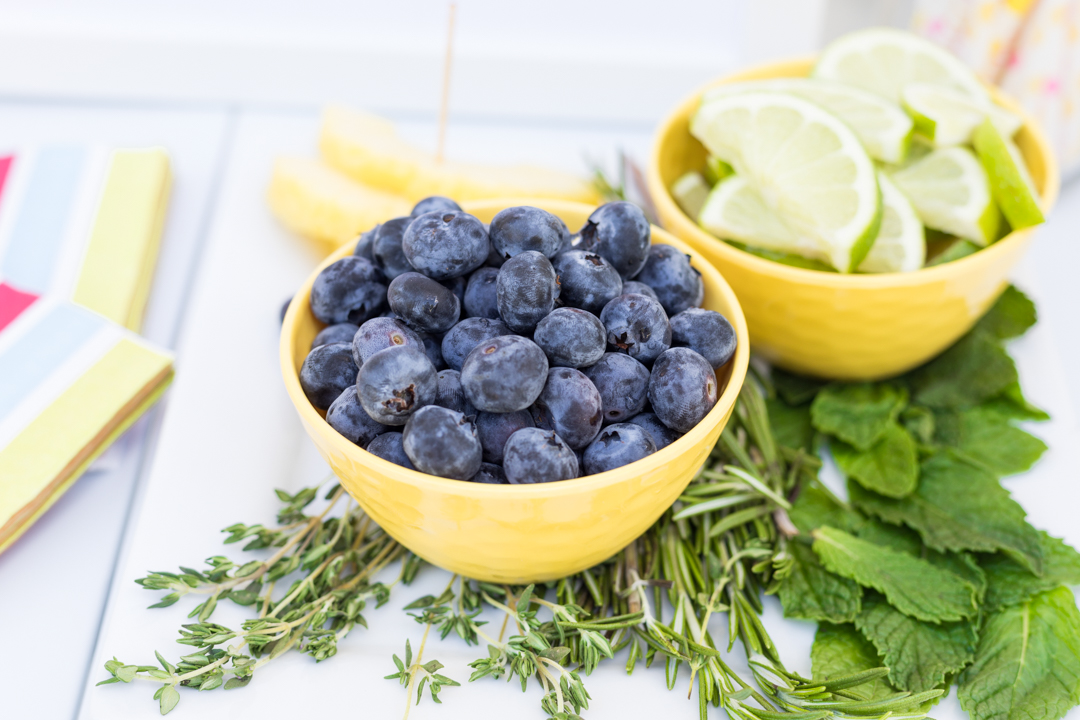 The sky's the limit and I can't wait to see what you come up with!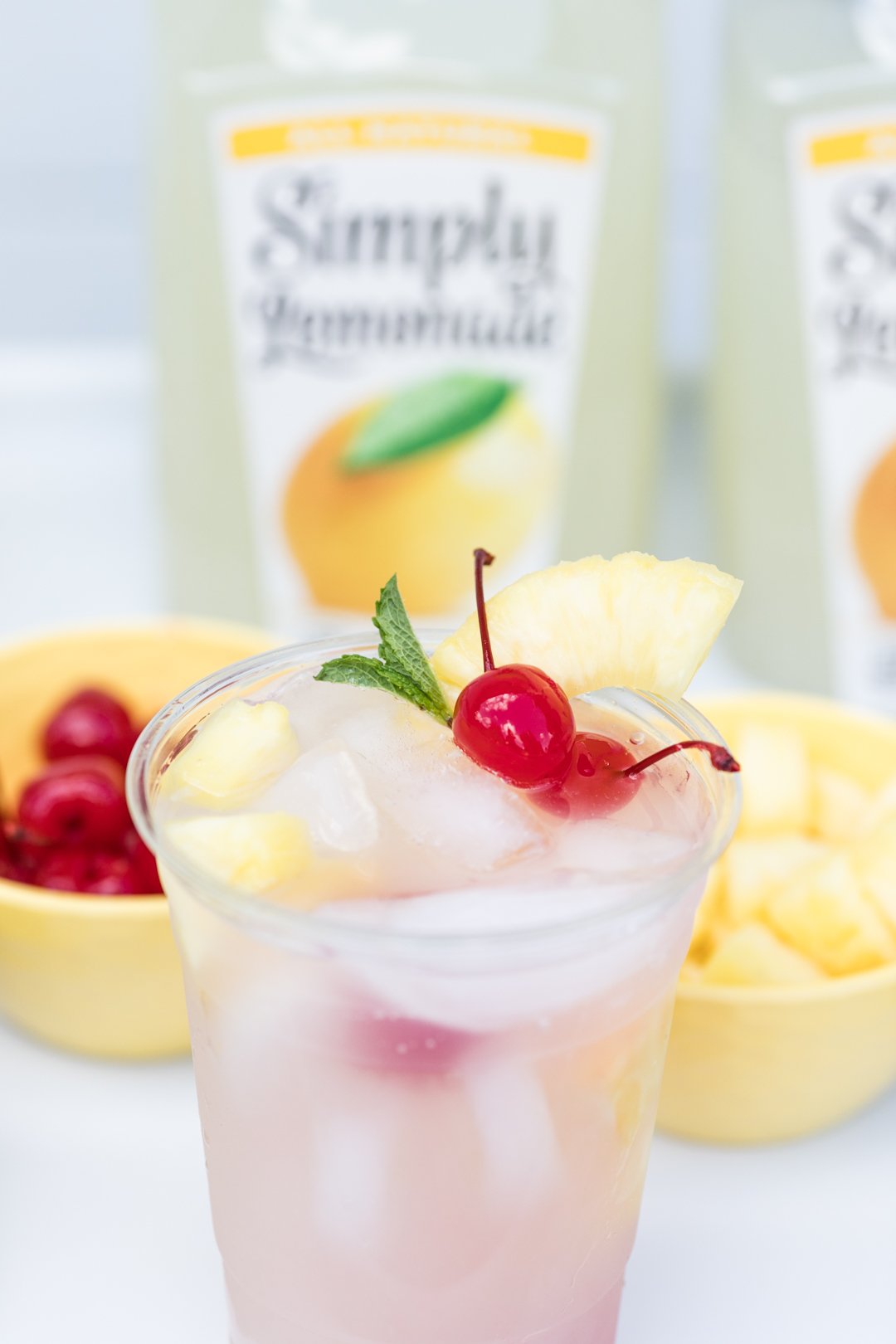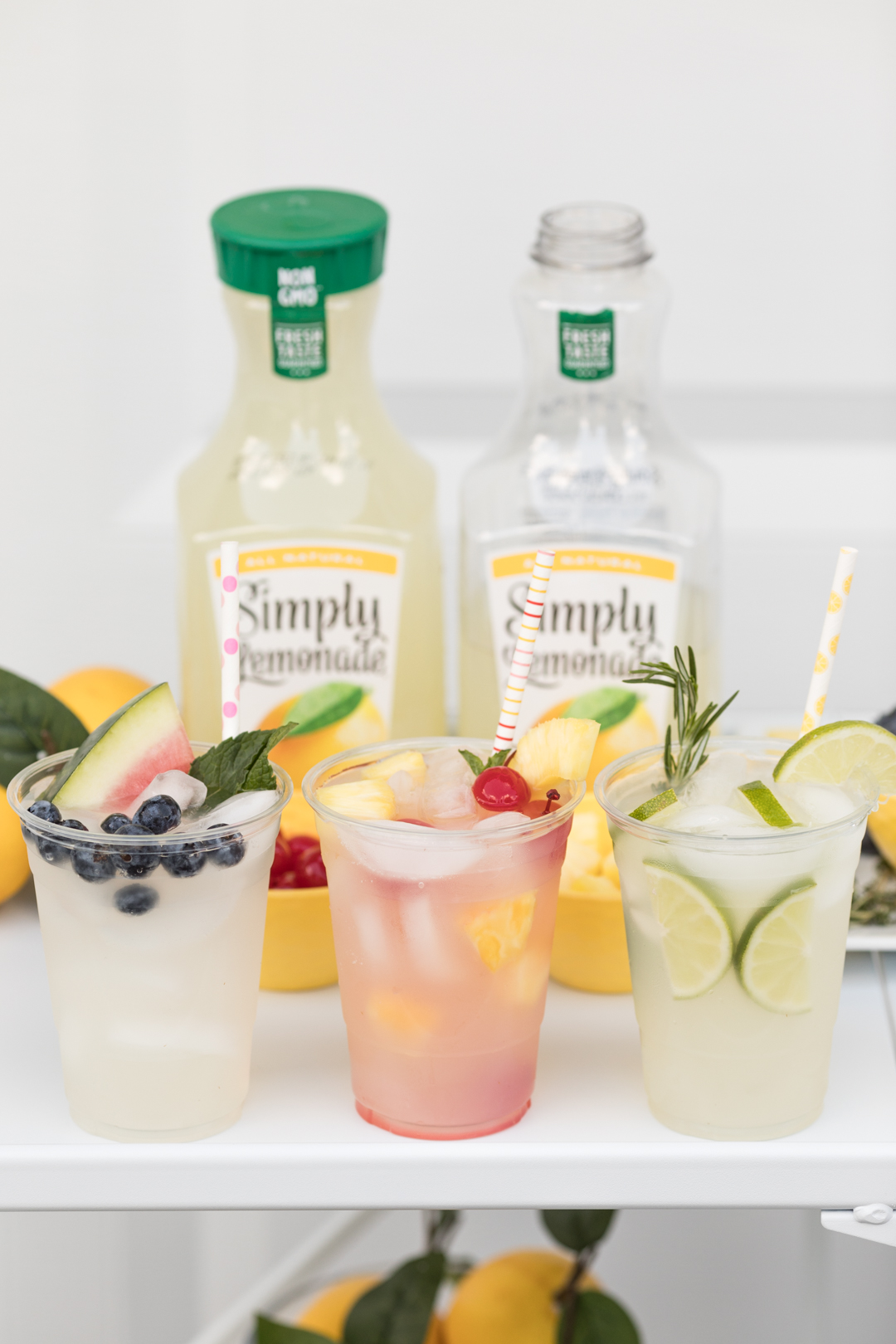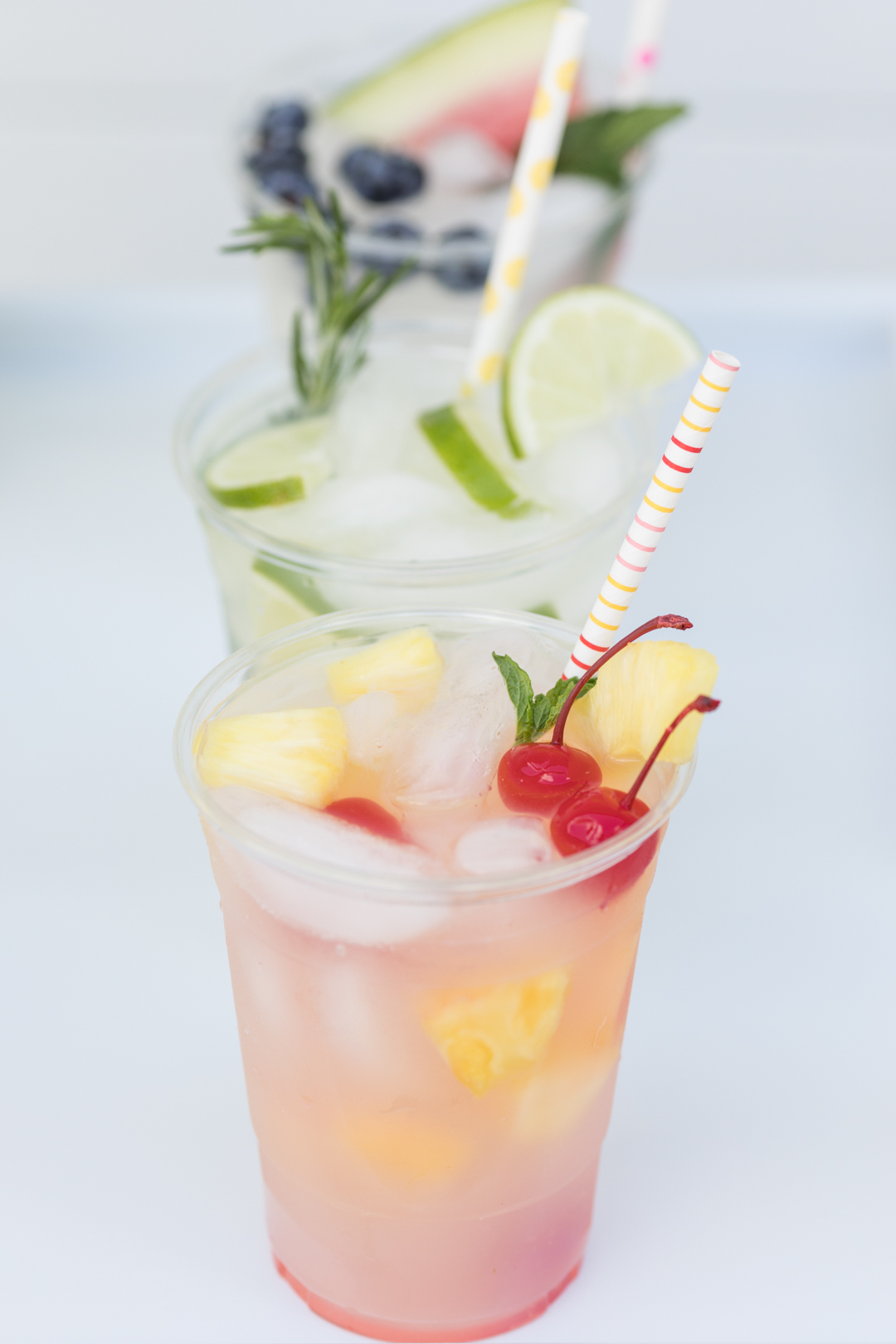 Make party prep a breeze! With all of the shopping options we have nowadays, we don't have to spend as much time running errands – unless you like that sort of thing. There are ways to hack your time spent shopping that you can take advantage of at your local Sam's Club. My favorite is being able to order online in advance for easy pickup later with their In-Club Pick Up. That's right, you can really do that!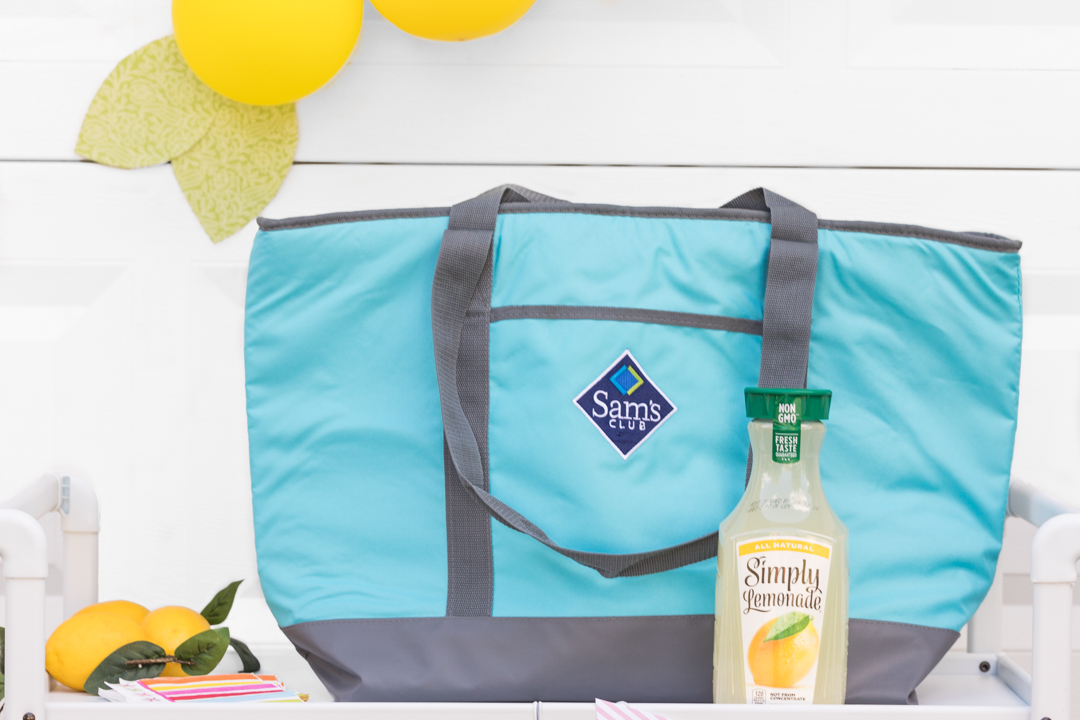 Of course there are occasions where I need to head in store to check things out in person and on those days, I take advantage of their Scan and Go options. Just scan everything on the Sam's Club app as you add them to your cart. Pay on the app and go! Seriously, how cool is that?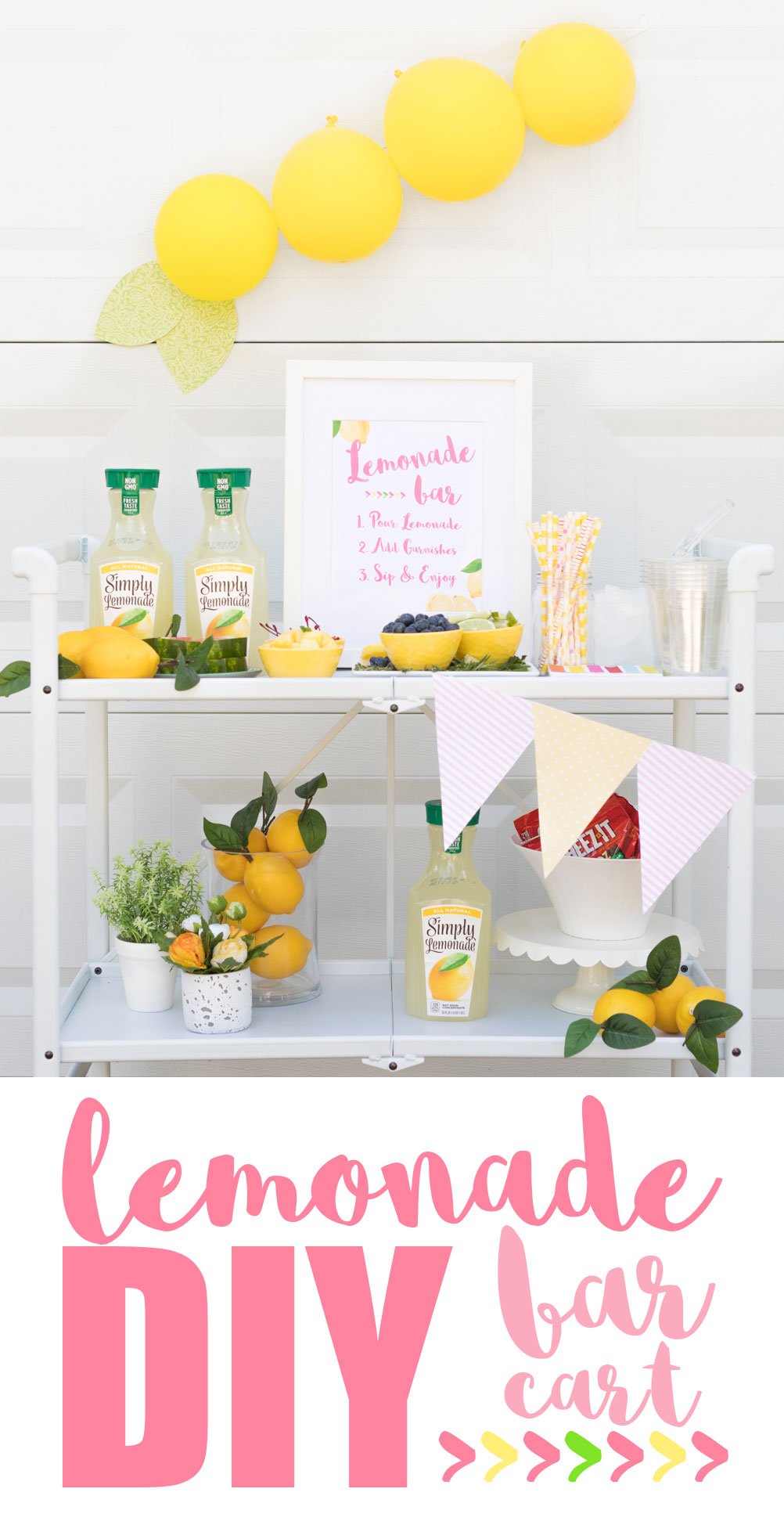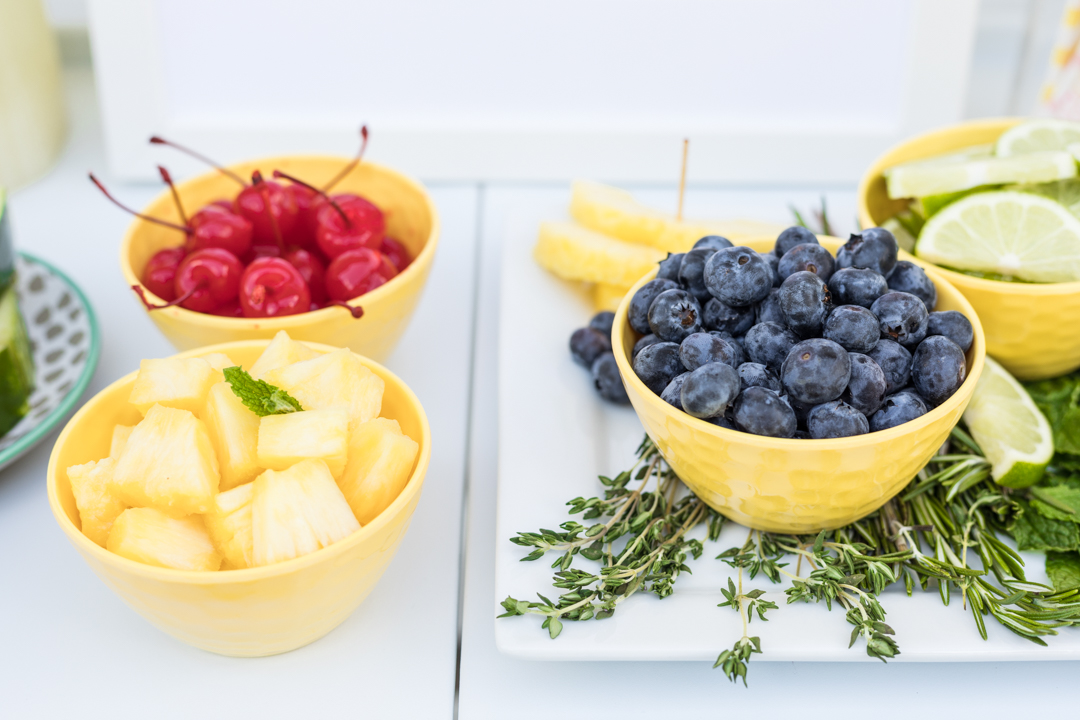 What garnishes would you add to your lemonade bar cart party spread?