What would Easter be without Peeps goodies? They're so nostalgic for me, I can hardly stand it. So cute, so fun. Nuff said. Today I gathered 44 awesome things to do with Peeps this Easter. Before I share the good-ness, I want to tell you about the Peeps #fail that I had. I wanted to make Peeps freezer pops, so I bought some of those cool push up cake pop holders. No clue that they had holes in them, so that "should" have been my warning to give up. Nope. I decided to use some whipped topping to try to block up the holes by setting by freezing. Seemed like a great plan! So, I proceeded to press my cute Peeps into the frozen cream and added juice. Wouldn't that be so cute? A freezer pop with a Peeps in the center? Yeah. No. What a train wreck. That doesn't work out. The coloring comes off them and some of them became uprooted. What a horror show. Well, without further ado, ready for some real AWESOME thing to do with Peeps for Easter? Here we go...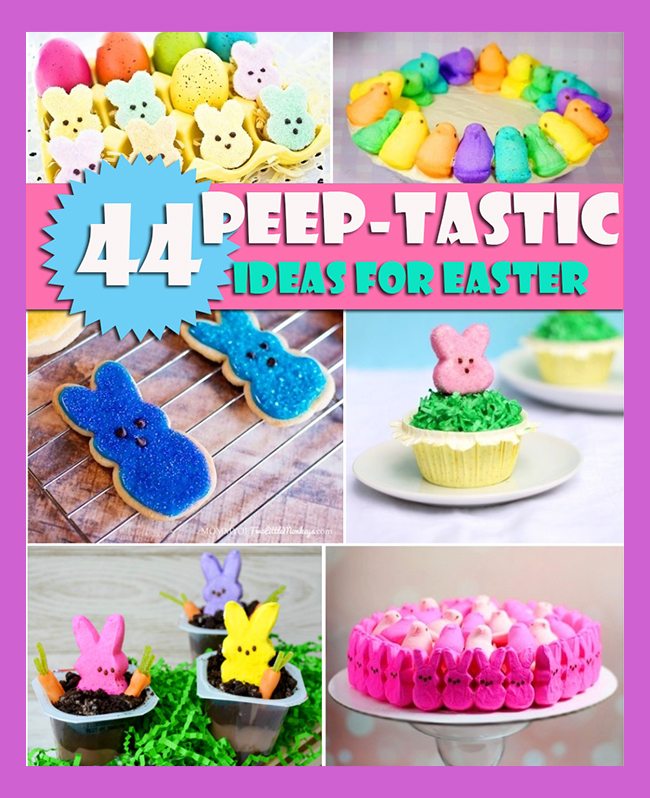 Side note: Did you know that Yankee Candle has a Marshmallow Chicks Peeps candle? I totally need that! Moving on... here is a big old list of sweet creations from the web. From treats to crafts, the possibilities are endless!
Awesome Peeps Crafts and Recipes
Pretty Pink Peeps Cake from Cutefetti. Yup, that's me! 😉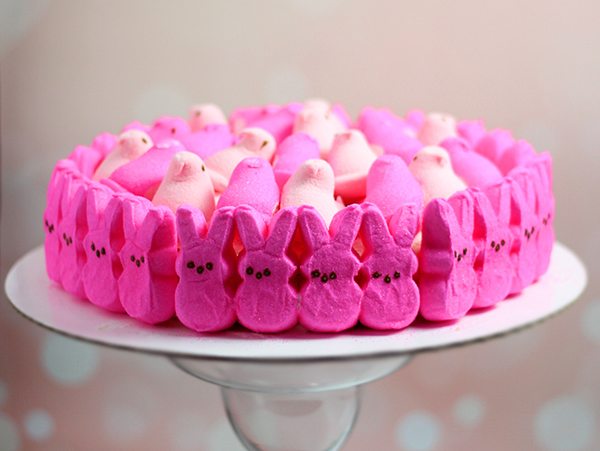 Mini Peeps Cakes from Bake Love Give
Peeps Mini Easter Basket Cupcakes from Jade Louise Designs
Peeps Pretzel Nests from The Dallas Socials
Party Peeps Eclair Cake Cup from Inside Bru Crew Life
Peeps Cupcakes from The Nerd's Wife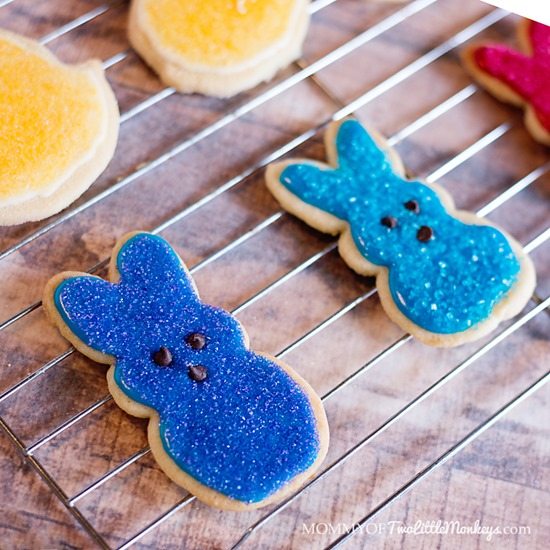 Photo Credit: Mommy of Two Little Monkeys
Peeps Easter Sugar Cookies from Mommy of Two Little Monkeys
Peeps Truffle Pie from Frosting and a Smile
Peeps Brownies from 2 Boys + 1 Girl = One Crazy Mom
Peep Smore's from Cupcake Diaries Blog
Peeps Pops and Kebobs from This Mama Loves
Eggo Smore's with Peeps from This Mama Loves
Giant Peeps Cake from Instructables
Photo Credit: Bake Love Give
Peeps Shortbread Bunnies from Bake Love Give
Peeps Whipped Cream Frosting from Frosting and a Smile
Two Toned Gelatin Chicks from Baby Loving Mama
Chocolate Covered Peeps from Hezzi-Ds Books and Cooks
Peeps Layered Parfaits from Modern Christian Homemaker

Photo Credit: Domestic Executive Online
Chocolate Covered Frozen Peeps Pops from Upstate Ramblings
Marshmallow Bunny Pops from Must Have Mom
Pastel Peeps Pudding Cups from Cincy Shopper
Lemon Peeps Pie from Upstate Ramblings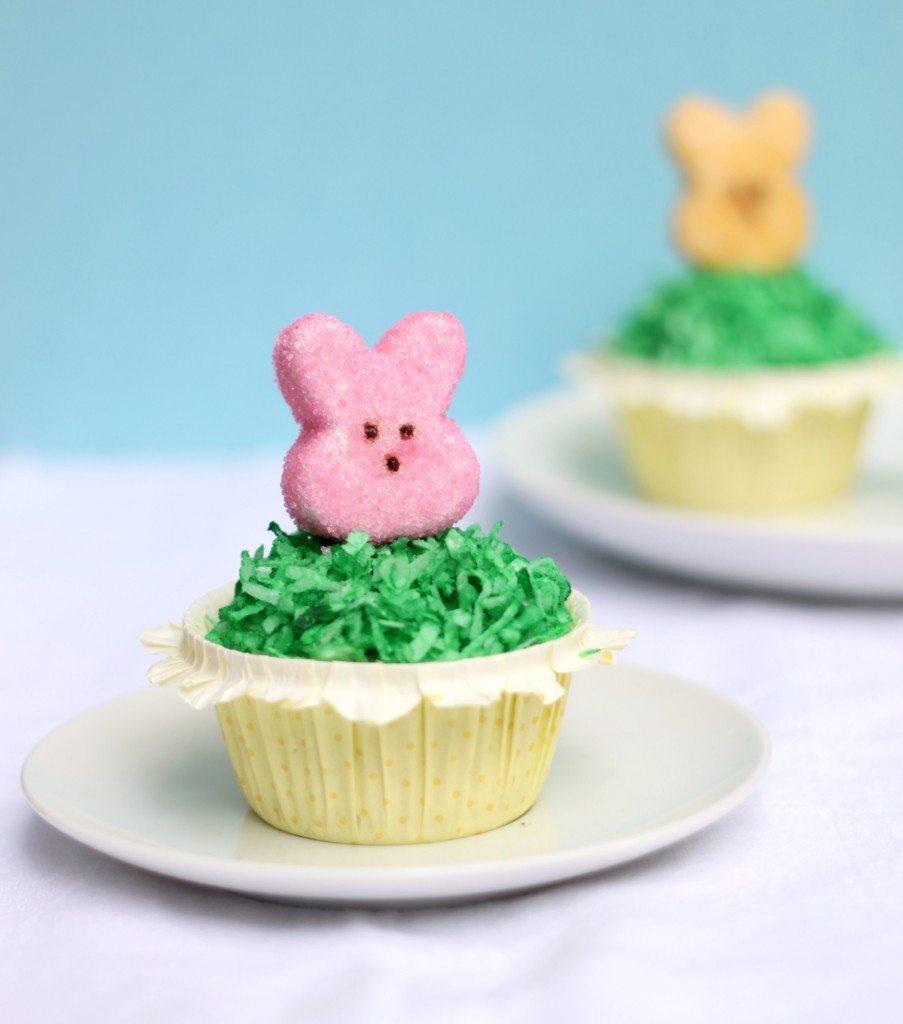 Photo Credit: 52 Kitchen Adventures
Peeps Cupcakes from 52 Kitchen Adventures
Homemade Marshmallow Peeps from 52 Kitchen Adventures
Peeps Peanut Butter Parfait from Simply Southern Mom
Ballerina Peeps Treats from She Knows
Hoppy Easter Picture from Simply Southern Mom
Peep-za Dessert Pizza from Cooking Channel TV
Peeps Rice Krispie Treat Smore's from Beyond Frosting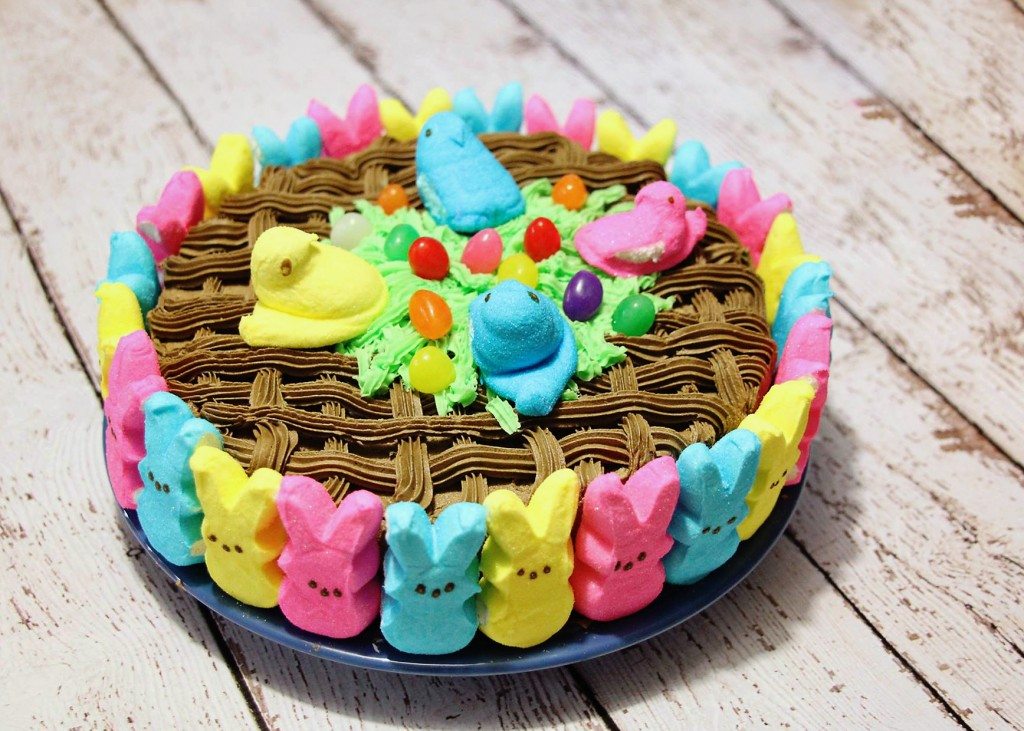 Photo Credit: This Mama Loves
Peepster Basket Cake from This Mama Loves
Peeps Easter Bunny Bouquet
Peeps Centerpiece from Tammilee Tips
Peeps Candle Holder from Update Ramblings
Learn a little something about Peeps over at The Review Wire
Peeps Topped Lemonade from Home is Where The Boat Is
DIY Peeps Wreath from Mommy Gaga
Hula Bunny Peeps from Sugar Swings
Are Peeps a part of your Easter tradition? What are you making with them this year?