Kids are totally incredible and with all the fun things they'll be doing this summer, let's keep them fueled up. These cool down stations are simple to put together and kids will love them. Let's have some fun planning our little hydrating station featuring Frigo® Cheese Heads®.  This is sponsored post about Frigo® Cheese Heads® Snacking Combos, all opinions are my own.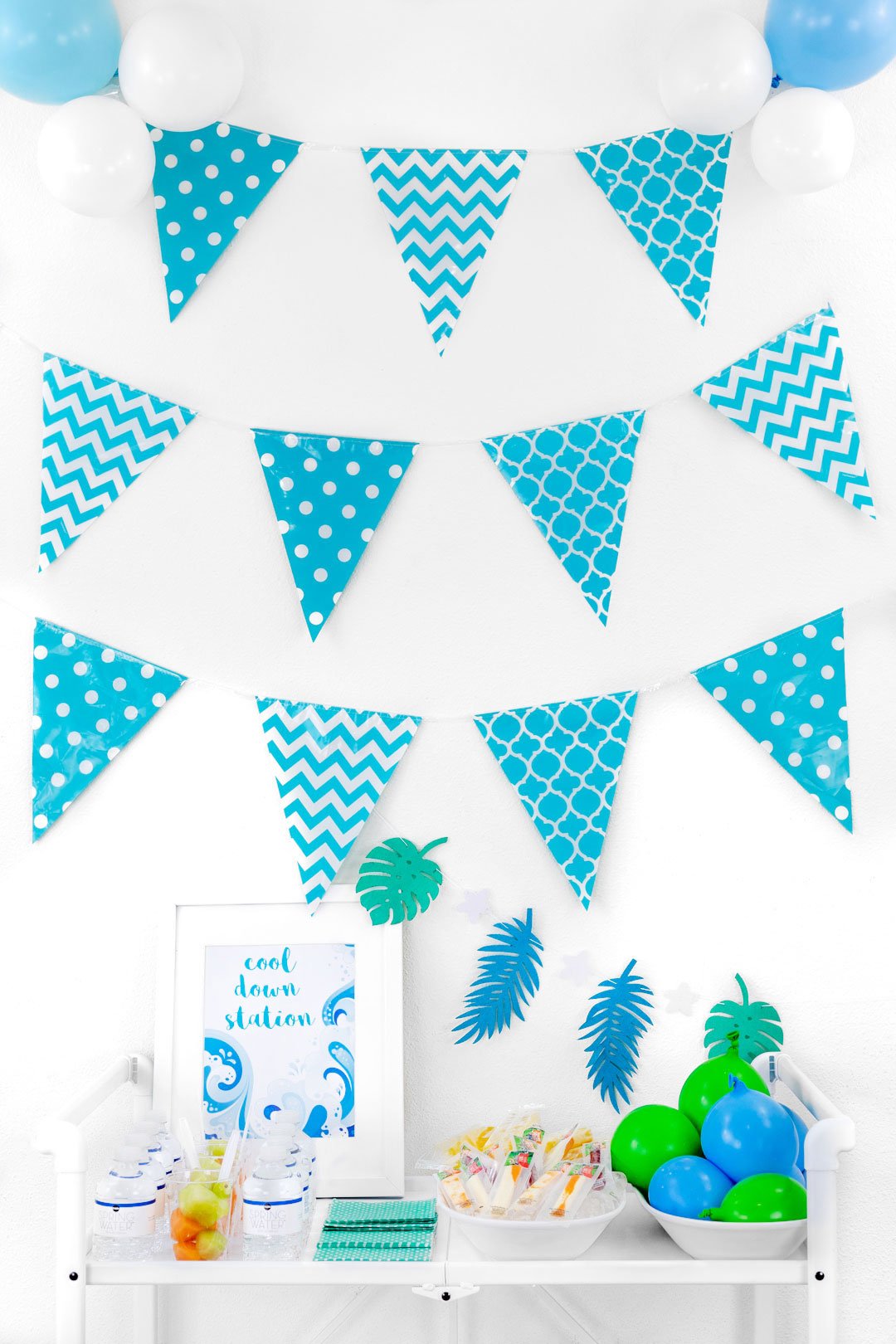 Beat the heat by keeping kids fueled up with these ideas for summer.
Summer Cool Down Station
When thinking of beverages and snacks to include in your summer cool down station, think about what's portable and easy for active kids to eat in between playtime. Check out Frigo® Cheese Heads® Colby Jack & Turkey Sticks and other Snacking Combos for a hearty snack that kids will love. This delish duo is perfect for grabbing on the go and for keeping kids full.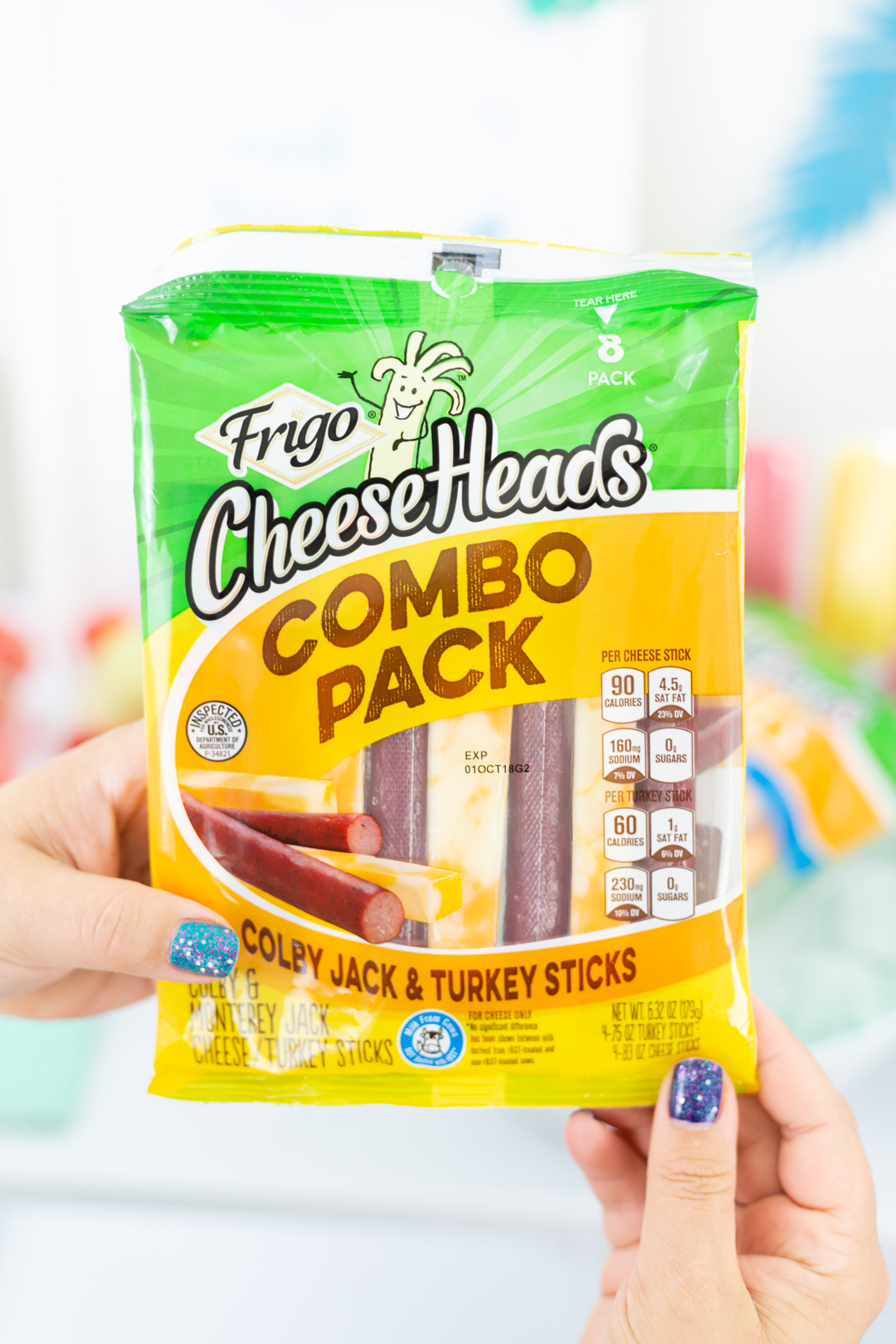 For more fun snack ideas, kids will love Frigo® Cheese Heads® Swirls® cheese for a fun cheesy twist made with Mozzarella & Cheddar.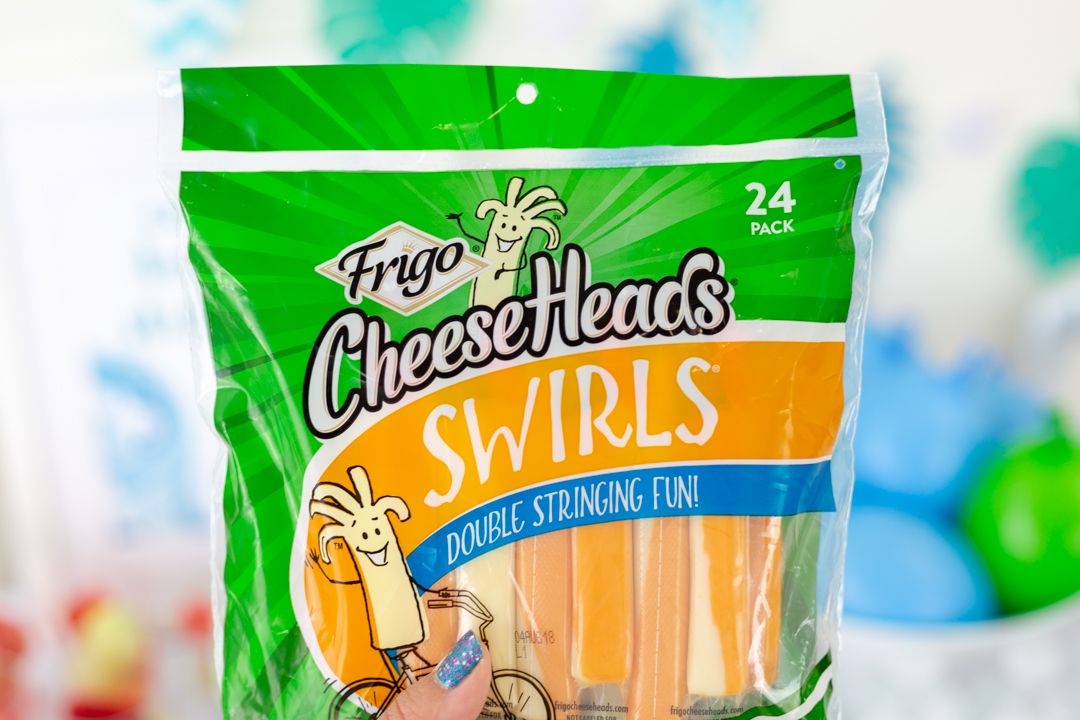 Here are even more thirst-quenching and tasty snack ideas to add to your spread:
Fruit Salad
Bananas and Oranges (perfect fruit to grab and go)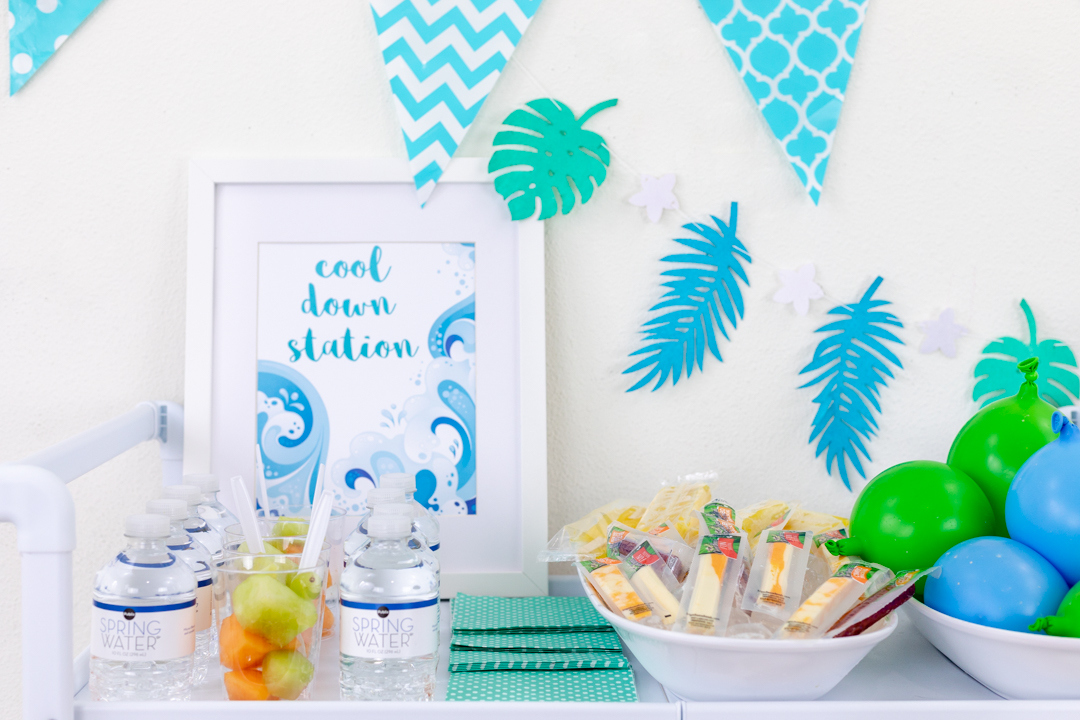 Real Fruit Popsicles
Mini Bottles of Water and other Cold Beverages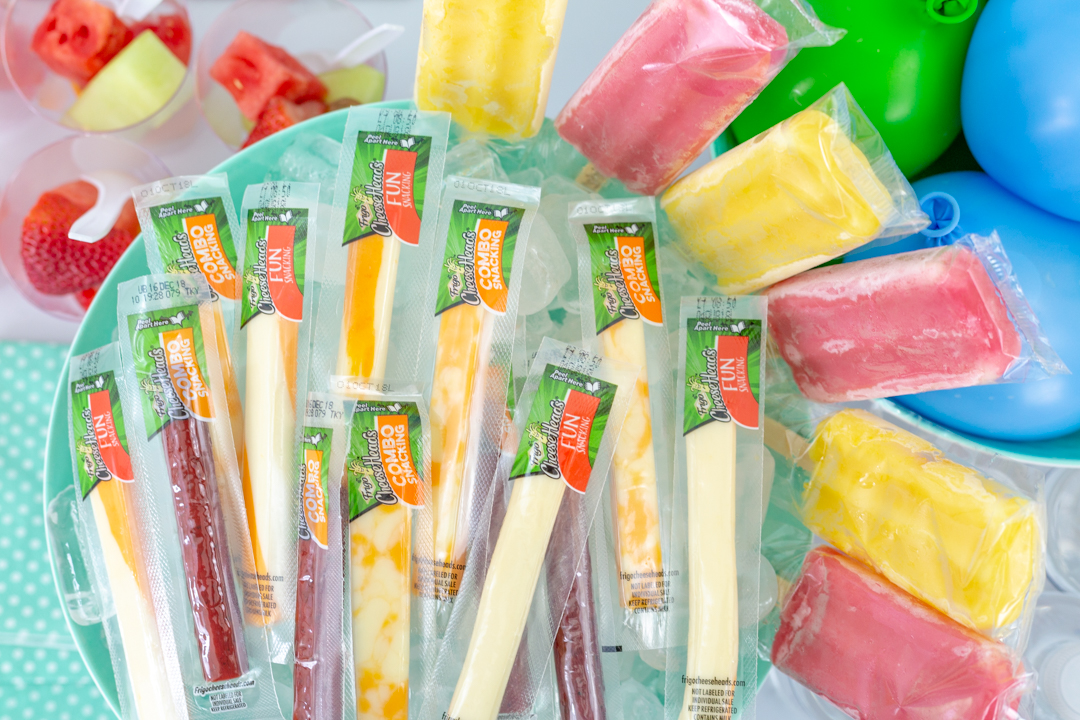 There are so many fun snacks and treats you can add to your table, I can't wait to see what you come up with!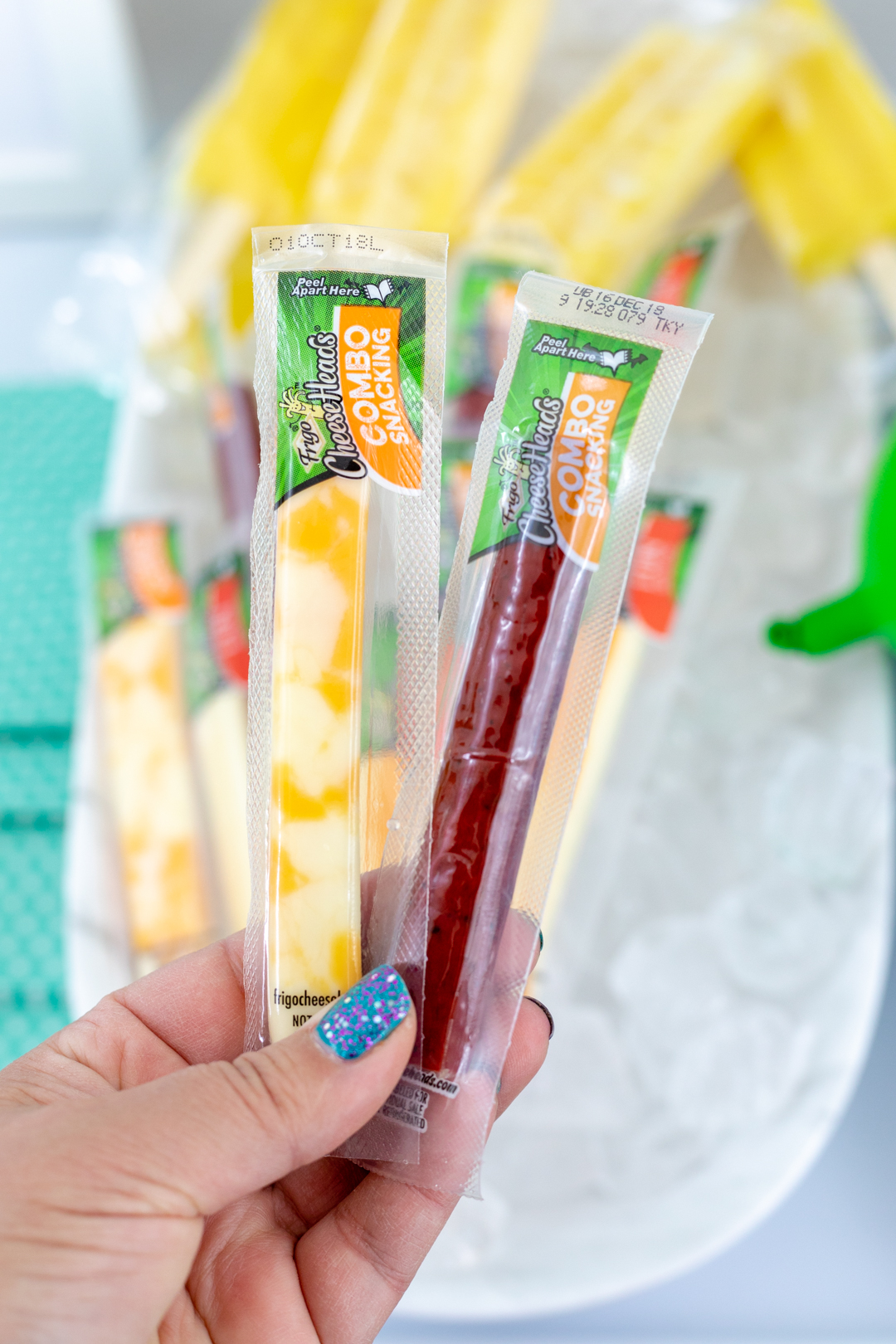 Keeping kids fueled up for all that summer has to offer is made extra fun when you add water balloons to your cool down table! They will totally love this! You might want to make sure you have dry towels nearby! 😉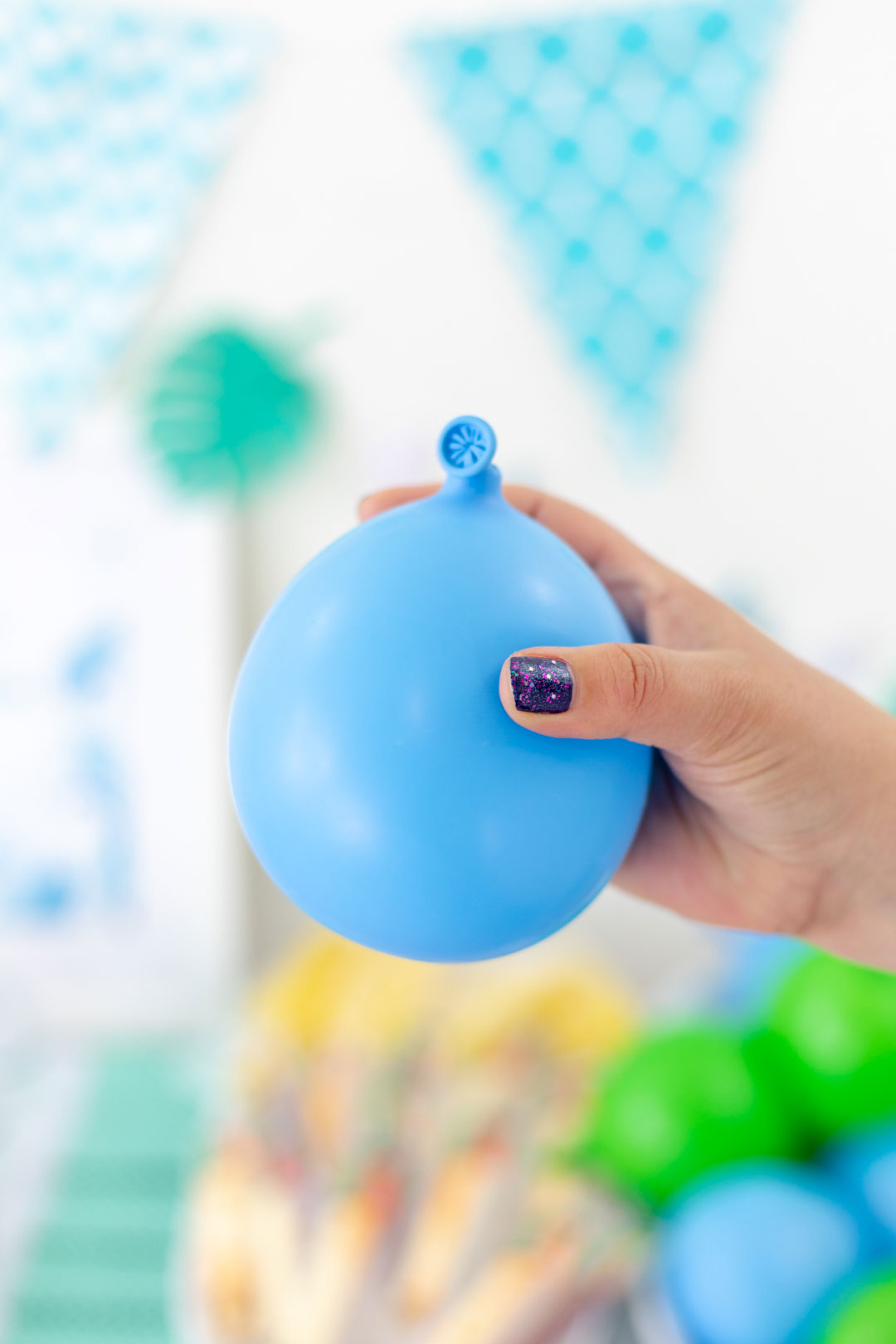 Are you ready to kick the summer off right? If you love these ideas, make sure to save it to your pin board: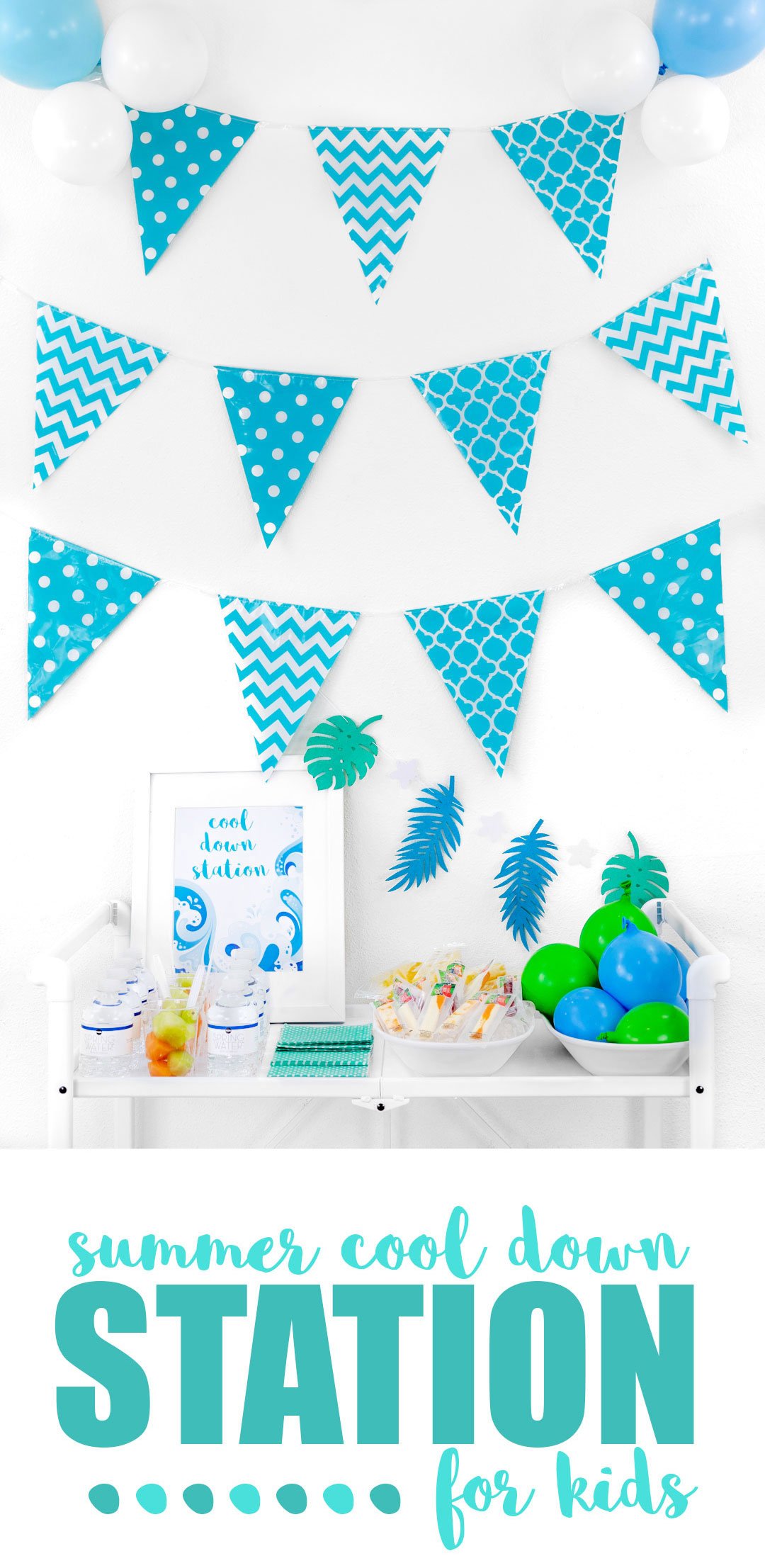 What fun summer plans do you have in the works? What would you add to your summer cool down table?
More bar cart ideas?
Lemonade Bar Cart ideas
Tropical Bar Cart ideas.
Hydration Station ideas here.