This is a sponsored post written by me on behalf of Farm Rich. All opinions are 100% mine.
It's still November, but I'm already feeling slightly overwhelmed with the holidays. Seems like I have a zillion more things to do each day and it's not even December yet. Crazy, right?  Phew. You know, I really enjoy sharing ideas to save time and make life less hectic.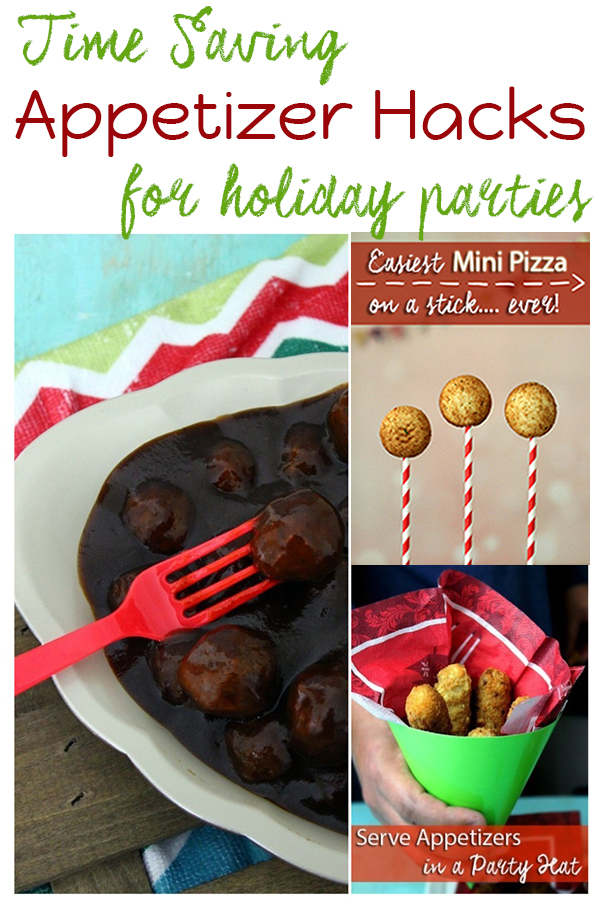 I love to help people out if I can, but realistically I can seriously use all the help I can get myself. When I brainstorm different ideas, I end up figuring out ways that I can take shortcuts and save my own sanity. When it comes to hosting holiday parties, that's when the stress can really kick in. But, the truth is, we all just want to be able to impress our guests but really just enjoy our friends and family.
Well, I'm not one to hold back good info, so let's have at it!
Time Saving Appetizer Hacks for Holiday Parties
We've always enjoyed Farm Rich Snacks. But, it had been a while since I scoped out their new products. I must be living under a rock because I had no idea that they had so many new scrummy options that I've been missing out on.
Serve up individual appetizers in party hats.  Farm Rick Mozzarella Sticks fit perfectly inside. Just tuck a napkin in and add your favorite finger foods and go. It's nice simple way to serve up something fun and easy.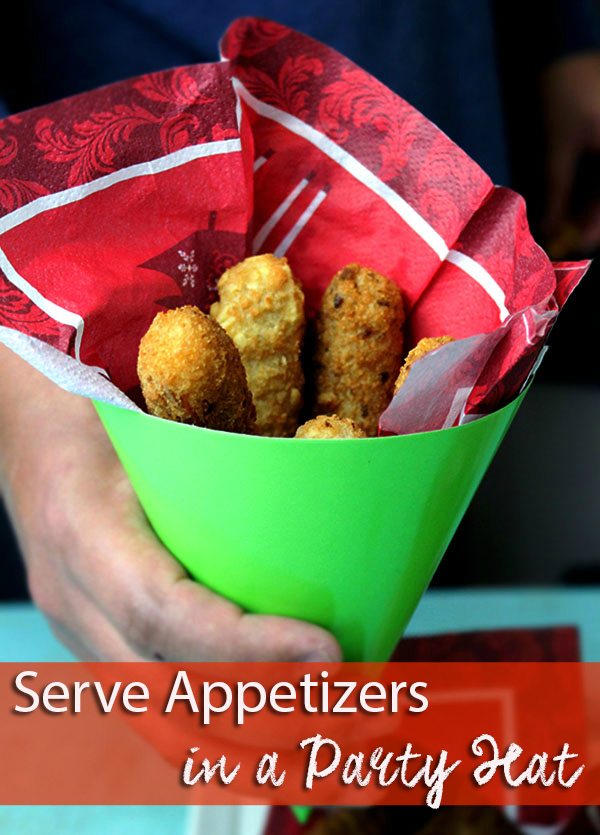 Their Breaded Mozzarella Sticks will definitely be a crowd pleasure, we certainly gobbled them right up.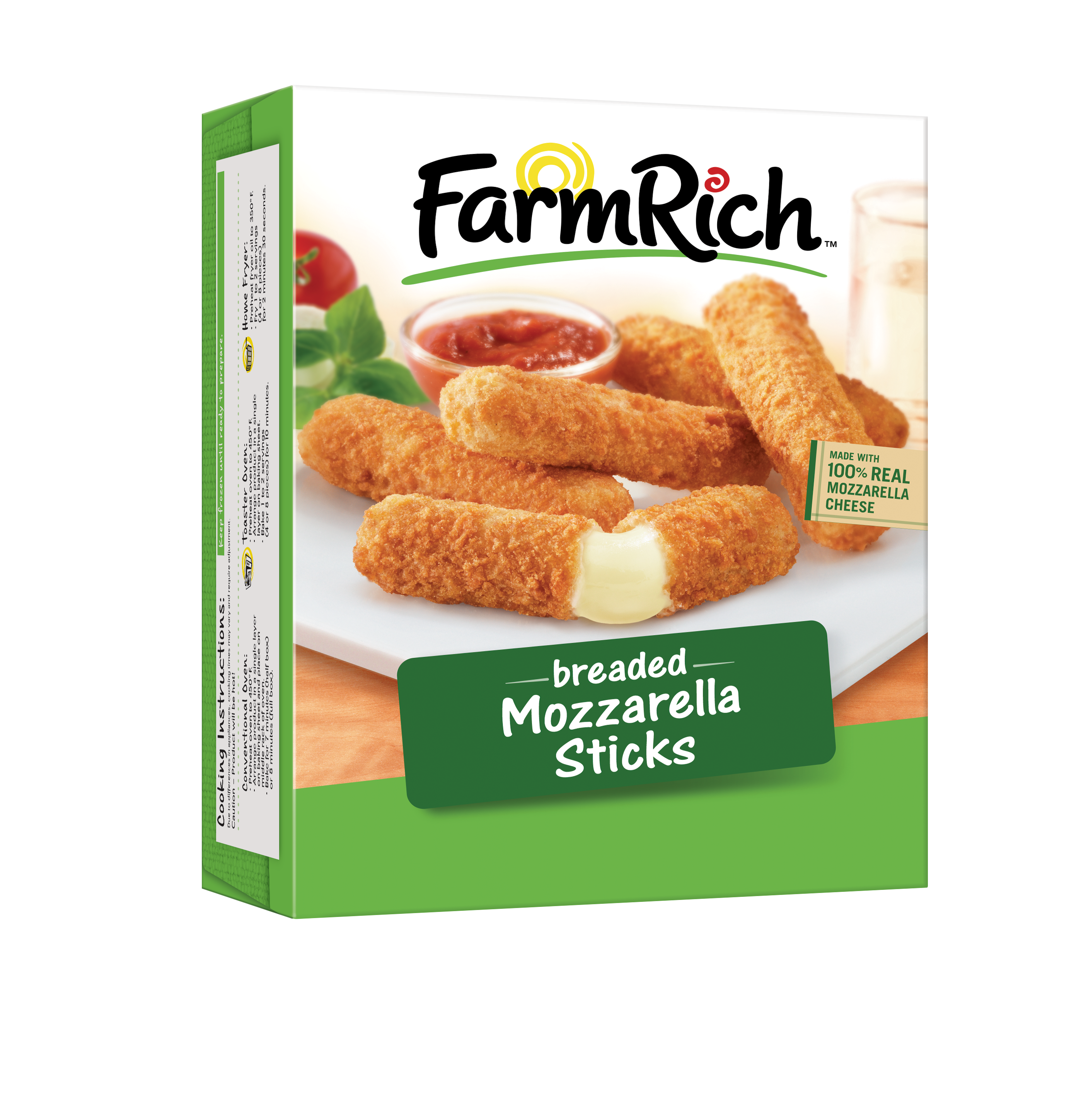 They I love how they bake up crispy and when you bite into them, they unleash delicious warm cheesy goodness. Oh yeah, these are super yummy! Can you tell I like cheese?
Use your slow cooker.  Some of my all-time favorite recipes are made right in my slow cooker. Using it for parties can be a huge asset because you can "set" and "forget" it.  It's absolutely perfect for keeping appetizers warm. I've been known to make meatballs in the slow cooker during the holidays. This one won't be any different. I totally experimented with a festive combo of flavors using Farm Rich Italian Style Meatballs.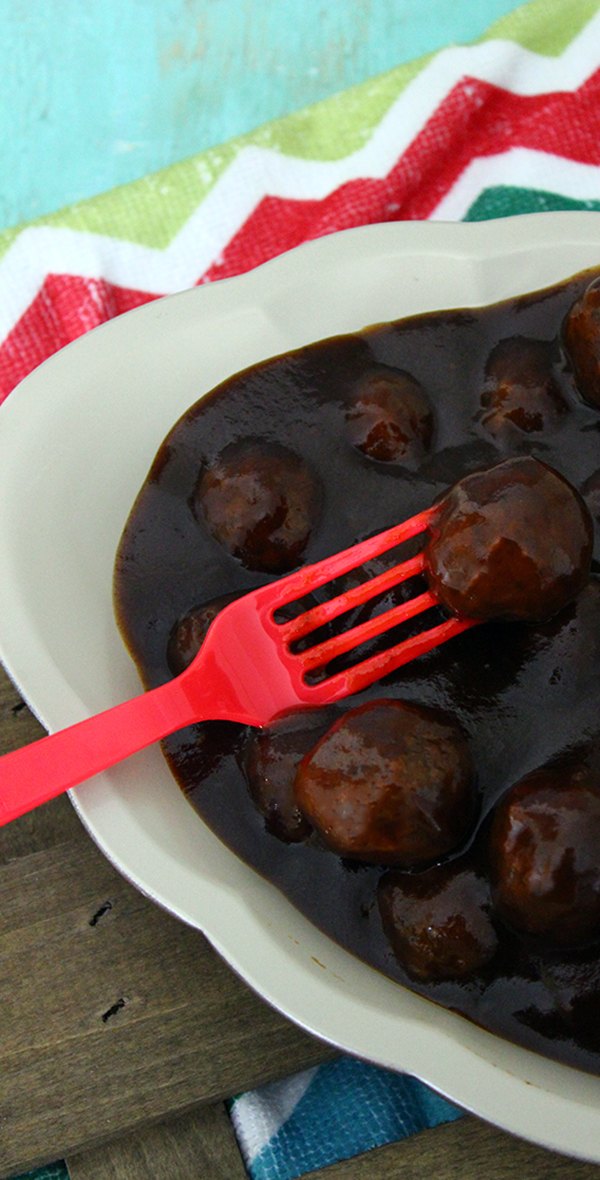 Here's what I did. I added the bag of frozen meatballs, one can of cranberry sauce and two cups of barbecue. I cooked it on low for 3-4 hours. Since the meatballs are already cooked, you just want to warm them up and get some extra flavorful sauce for them to soak up.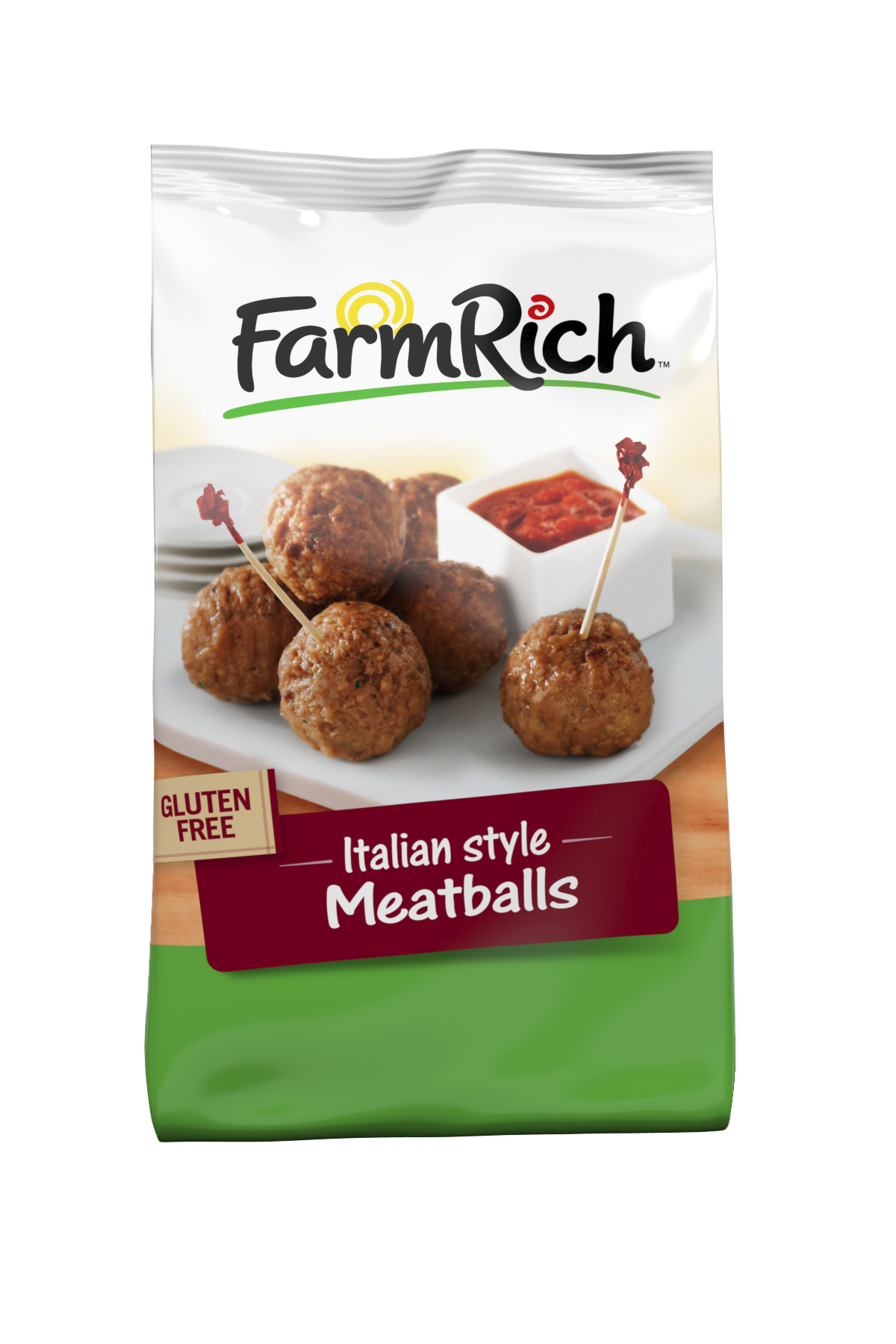 Farm Rich meatballs are gluten free! This is awesome because my mom has been eating gluten free for quite a while now. In addition to their Italian Style Meatballs they also have original and turkey meatballs too. A little something for all of your guests.
Use freezer foods to save time. From savory to sweet. You can have something delicious to serve in minutes. With options like Farm Rich Loaded Potato Skins, Pepperoni Pizzeria Bites, Toasted Ravioli and Breaded Mushrooms, you can't go wrong. Make it extra special by making some delicious of dips for guests to dive into. I was pleasantly intrigued when I spotted the Pepperoni Pizzeria Bites in store's freezer aisle. Oh man, these are SO cute! I fancied them up and made them into "mini pizza on a stick".  I used paper straws to make them super fun. I baked the "Bites" and let them cool completely before putting them on the sticks. These are fun and an awesome way to serve guests. Kids will love em'. Nobody will have a clue that you pulled these from your freezer and baked them in just minutes. Awesome, huh?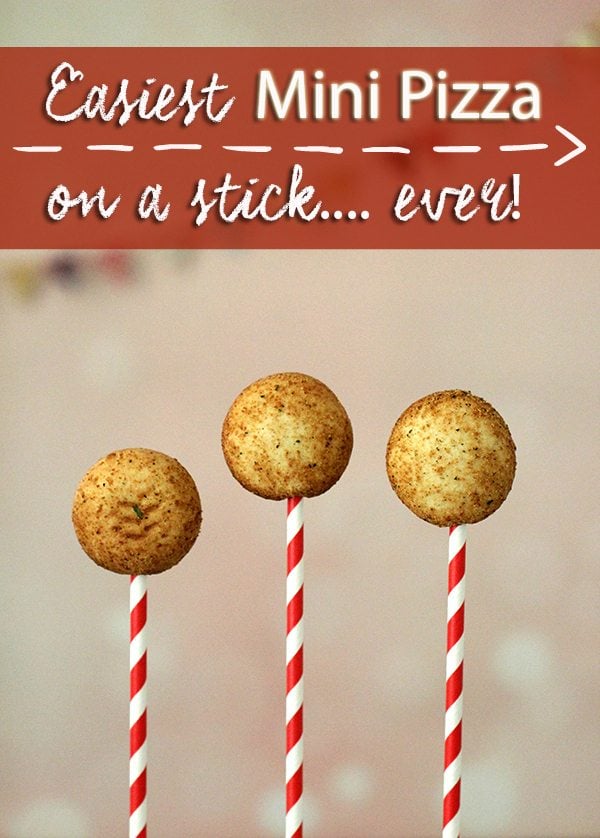 The best part about serving up Farm Rich Snacks? They are ready in minutes and you can keep stocked up on them. Just pull them out from your freezer when you're ready to serve up something delicious and quick. Another added benefit? They're made with quality ingredients like 100% real mozzarella and many also are an added source of calcium. Total win!
Now is a great time to stock up! Make sure to get $1.50 off 2 Farm Rich snacks with this printable coupon!
Want to find out where you can stock up too? Check the Farm Rich Product Finder for a store near you.
How do you save time when preparing for holiday parties? I'd love to hear your ideas!