Ho ho ho! I don't know about you, but I'm really feeling the spirit of the holidays today. Had a somewhat interesting Thanksgiving with plans changed at the last minute, but it was really nice to spend time with family… once we finally made it all happen. Long story! Any who. I'm really excited today because I get to share something that was ridiculously fun to make. I've always loved gingerbread houses for the holidays, but there is no way in the world I could make one from scratch. Like, no way… at. all. So I was excited to challenge myself to do something a little different using goodies from Hostess! This blog post is part of a paid SocialMoms and Hostess blogging program (#HostessHoliday). The opinions and ideas expressed here are my own.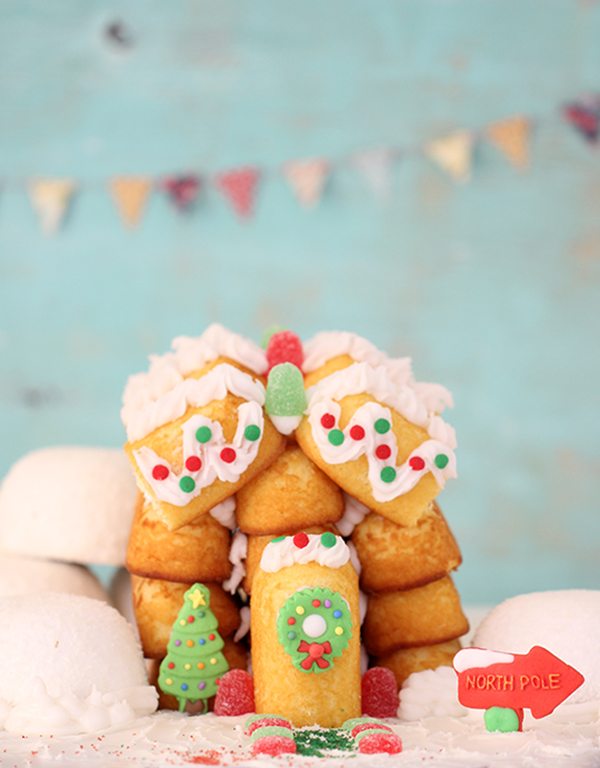 If you know me, you know that I love creating goodies using fun treats. I just made a double layered cake for my son's birthday with Twinkies this summer, it was such a big hit. When I was coming up with ideas to make something special for the holidays, I had all types of ideas. But, I really wanted to make something that was no fuss that anyone could make. A house made out of Twinkies seemed like a fun idea and let me tell you in was. When it comes to creating a winter scene with Hostess, Sno Balls make the perfect addition. Kind of like a no-brainer.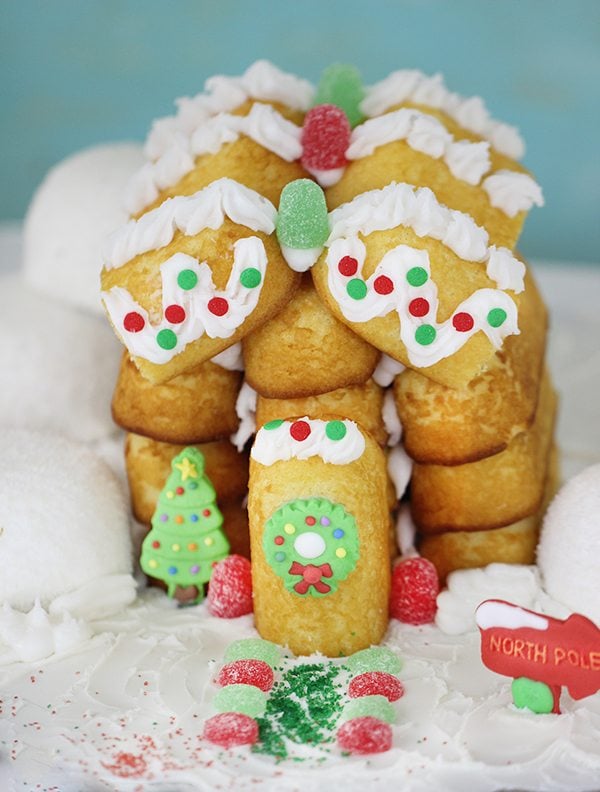 I wasn't sure how I could get the roof to work with whole Twinkies, after pondering a bit, cutting them in half seemed like the way to go. For the most part, these delicious golden treats will stick together on their own. For some extra assurance, I used Wilton Decorating Icing. I actually bought a few different types of icings and frosting to test out, but this one was the best because it's thick and dries quickly.  Along with my Hostess treats, I also picked up the icing and everything else I needed to create my house right at Walmart. gumdrops, festive sprinkles and pre-made icing decorations filled my cart.  Actually bought way more than I needed. Now I'm stocked up for the holidays. Whoo hoo!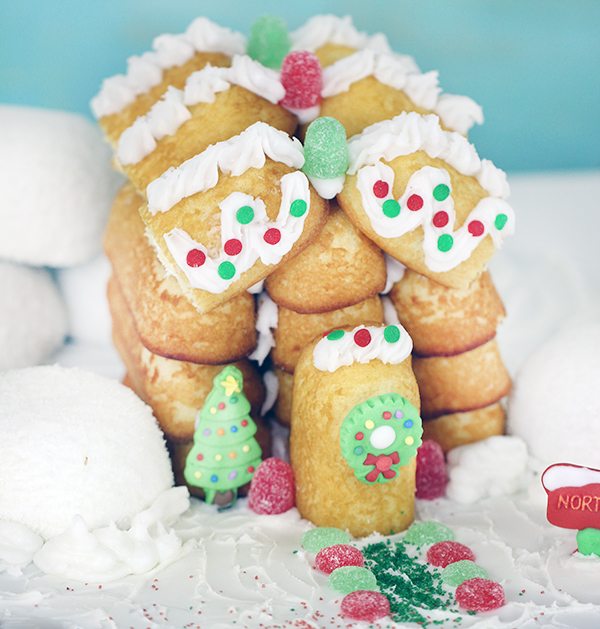 To make my Christmas House, here's what I used:
14 Twinkies, 5 Sno Balls, 13 gumdrops, festive sprinkles, pre-made icing decorations and  Wilton Decorating Icing.
To build the base, I used 9 Twinkies. I made 3 columns, each with 3 stacked Twinkies. I added Decorating Icing in between each to hold them together. Next, I added on more on top of the middle pile to form a roof, then I cut 3 in half and used icing to help hold them in place over the center piece. Then, I just had lots of fun decorating with gumdrops, sprinkles and the adorable edible decor. To make easy snow piles I used Sno Balls on the side of the house and an extra big pile stacked up in the back. I also used white frosting to create the base that looks snowy, add on some Sno Balls and you have yourself a whole holiday scene.  Hey, if you mess it up, no worries… you can eat it and start all over.
Have some fun with it! Oh and speaking of fun, I have some other great news. Keep reading!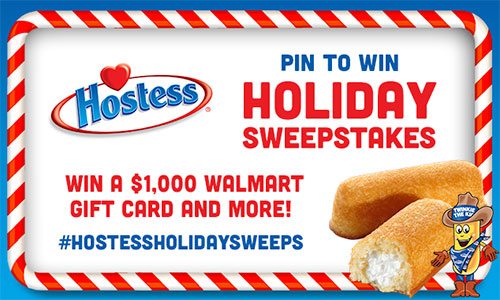 Ready for a chance to win SWEET Prizes?
Make sure to enter the #HostessHolidaySweeps Pinterest Sweepstakes  for a chance to win some of these awesome prize packs:
Grand Prize: One random winner will receive a $1,000 Walmart gift card and Hostess products.
First Prize: One random winner will receive a $500 Walmart gift card and Hostess products.
Second Prize: One random winner will receive a $250 Walmart gift card and Hostess product.
Want more recipe and DIY ideas? Make sure to follow Hostess on Twitter,  Instagram, Pinterest and Tumblr!
As one last way to join the fun! Make sure to enter the giveaway below too!
Win It!
RULES:
-Giveaway is open to US Residents
18+ -Giveaway ends on 12/28/2014 at midnight EST
-Entries are only valid through the Rafflecopter Form
Which Hostess goodies would you include in your own holiday creation? Twinkies, cupcakes, Ho Hos, Ding Dongs, Suzy Q's, Sno Balls, or Zingers?