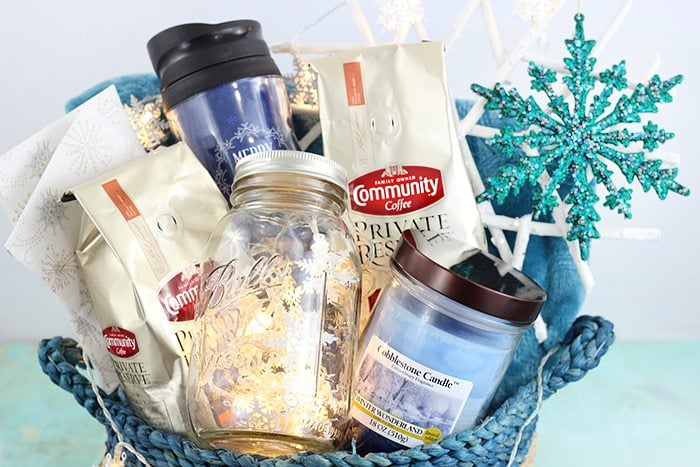 To make gift giving more special and stress-free, I like putting together themed gift baskets. To get your creative juices flowing, I put together some Let It Snow Gift Basket Ideas to share. This post was written by me through an activation with HireInfluence on behalf of Community Coffee. Although I received compensation for participating in the campaign, all thoughts and opinions are my own.

Since it doesn't snow where I live now, putting together a Let It Snow gift basket was a bit extra fun for me. As much as I don't miss the snow, the one time of the year that it was welcomed was on holidays. I've made some wonderful members getting cozy with my family when we were snowed in. Sipping on hot coffee and watching holiday movies is just awesome.
Let It Snow Gift Basket Ideas
The first thing to do when creating a DIY gift basket is to decide on your theme. A Let It Snow theme is a simple one that almost anyone can enjoy. Choosing a traditional basket is a simple choice, but you can use so many other things to hold your gift goodies. You can upcycle a cardboard box by covering in wrapping paper or use a small storage container that your gift recipient can even use again. So many options.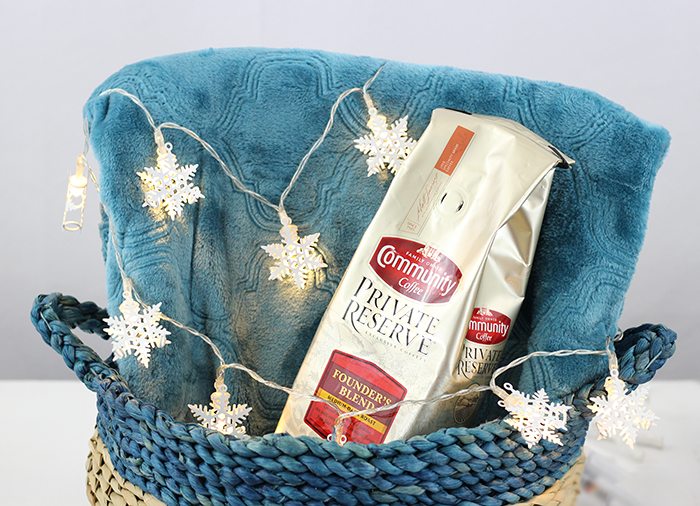 To make my gift basket, I used a soft and comfy throw blanket to hold up the back of the gift basket. I positioned it so that it would hold and support the other gifts that I was including.
Here are some ideas to make your gift basket warm and cozy this season:
Warm Throw Blanket
Scarves, Gloves & Hats
Hand Warmers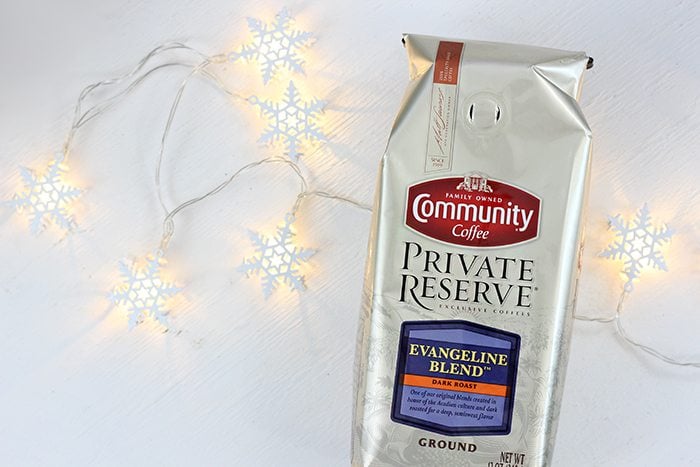 Hot Drink Mixes and Fixings.
COFFEE. You just can't go wrong with coffee. To add a special touch, check out Community® Private Reserve® blends. I've been especially enjoying the Evangeline Blend™ for that rich dark coffee taste that I love.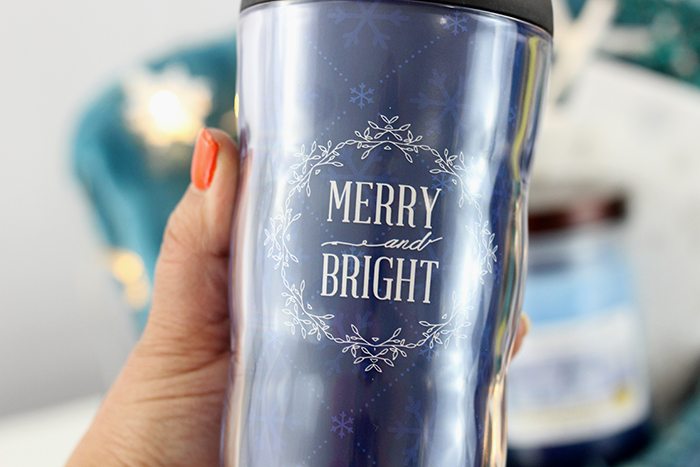 Homemade Baked Goods or Mixes.
Mugs or Travel Mugs
Let it Snow Printed or Handwritten in a Frame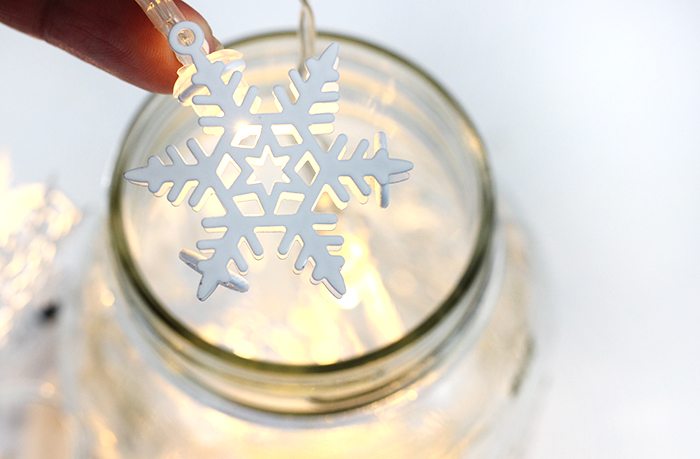 Streaming Movie Gift Cards (like Netflix)
Popcorn & Movie Snacks
Lights in a Jar (These Snowflake LED Lights are SO cool)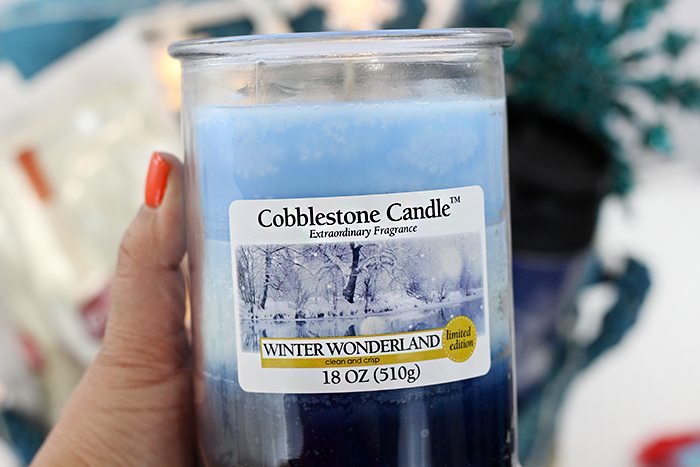 Candles
Holiday Scented Air Freshener
Faux Snow in a Jar
Snow Flake Ornaments or other Matching Themed Ornaments
Whatever you choose to fill your basket up with, I know you'll have some happy gift recipients in your future.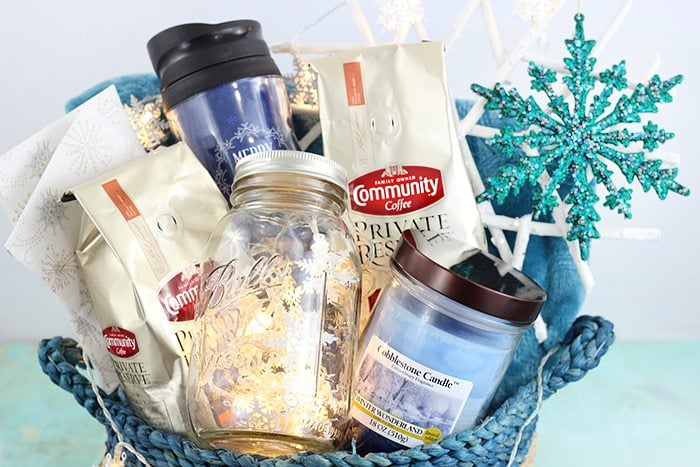 #ReserveYours Community Coffee Giveaway
Enter to win a hand-crafted gift basket with Community Coffee this season!
This giveaway ends on December 16, 2016, at 11:59 PM ET.
Enter daily by voting on your favorite gift basket and you will have a chance to win the one you vote on (vote for mine if you'd like to win it)!
Read the Official Rules
#ReserveYours Gift Basket Contest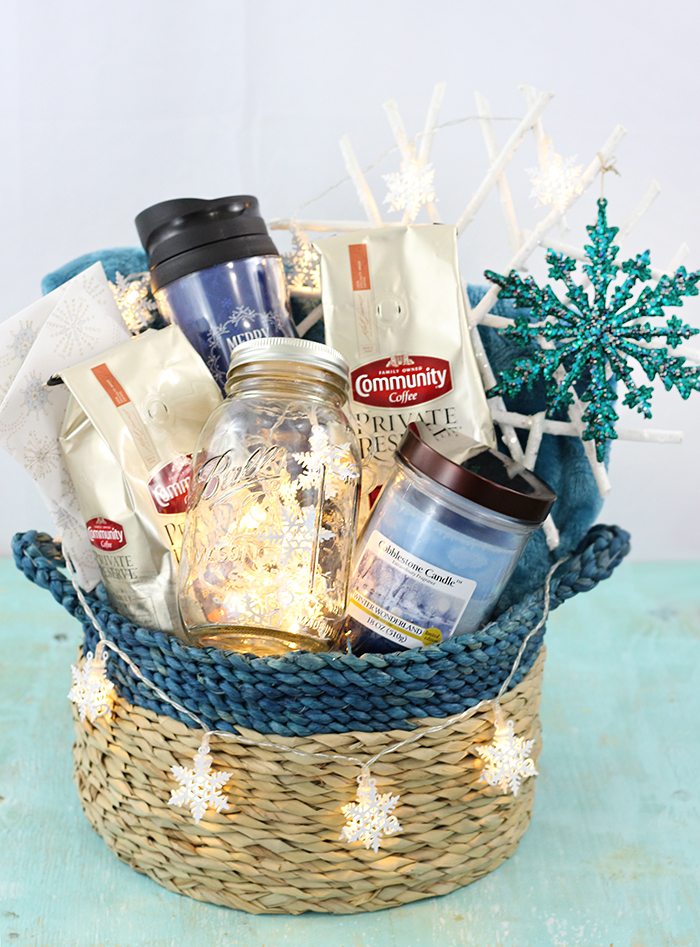 With 97 years of experience, CommunityCoffee.com knows a little something about the perfect blend. Their fine coffee blends are made with 100% Arabica coffee beans and will make a wonderful addition to any holiday gift basket. Find them on Facebook and Twitter to stay in the loop.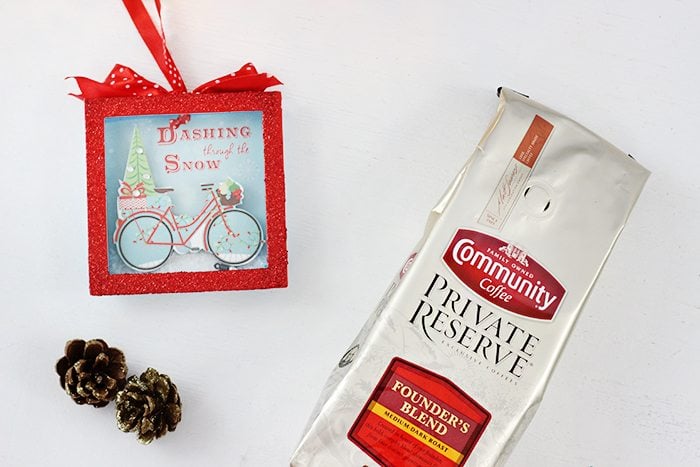 What goodies do you like to add to your gift baskets to make them extra special?