One of my favorite sayings used to be "if it's free, it's for me". I actually had it printed on my checks, too. Speaking of, Hellmann's new Carefully Crafted is made free of all the things we don't love while still delivering the flavor that we've come to adore. This 5 Ingredient Chipotle Crusted Chicken recipe is instant proof. This is a sponsored post by Lunchbox about Hellmann's Carefully Crafted, all opinions are my own.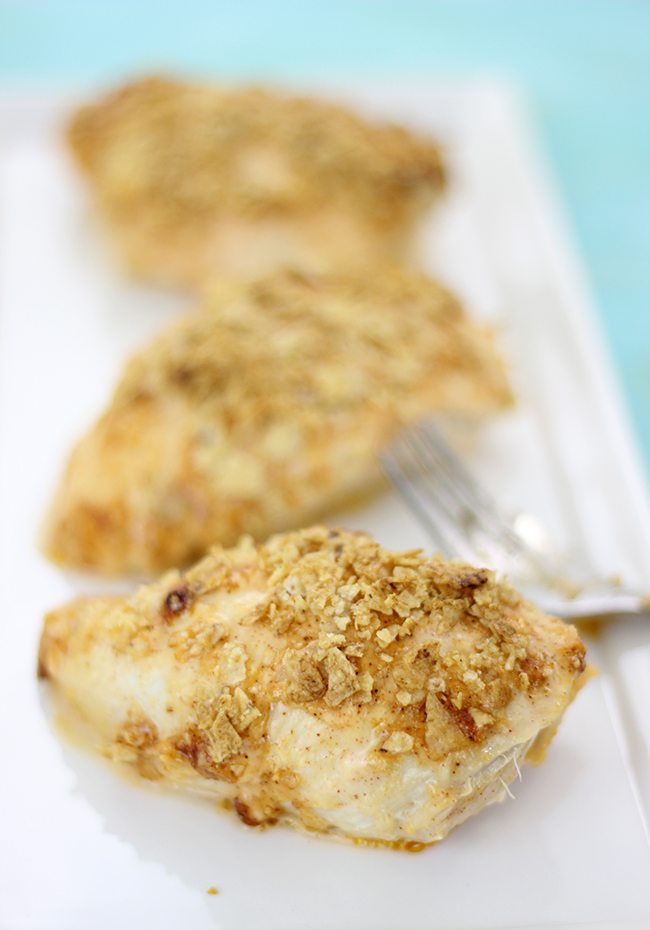 You no longer have to imagine a mayo with non-GMO sourced ingredients, it's here! Hellmann's Carefully Crafted is also free from cholesterol, eggs, and artificial colors and flavors! That's something to start making sandwiches over.A couple of weeks ago, after I served a family favorite chicken dish, we got into a conversation about the cholesterol in the mayo I used in the recipe. My dad is watching his, so I kind of felt bad about it. It was great timing to learn about this new mayo creation because it's made without things like cholesterol and eggs. It's going to be exciting to serve up this new dish next time he comes over for dinner. I may have to show him the bottle, because it might be hard to believe. 😉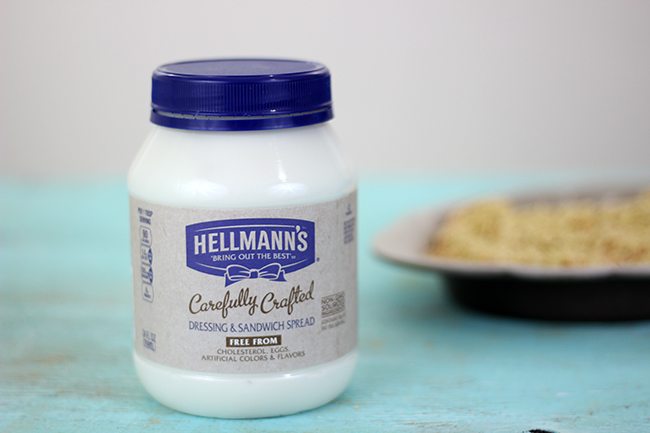 Making this simple 5 Ingredient Chipotle Crusted Chicken is really easy, I wouldn't have it any other way. In just 20 minutes in the oven, you'll have a moist and flavor packed dish that's sure to be a crowd pleaser. We like a little kick around here, but you can always add a little less of the chipolte chile pepper.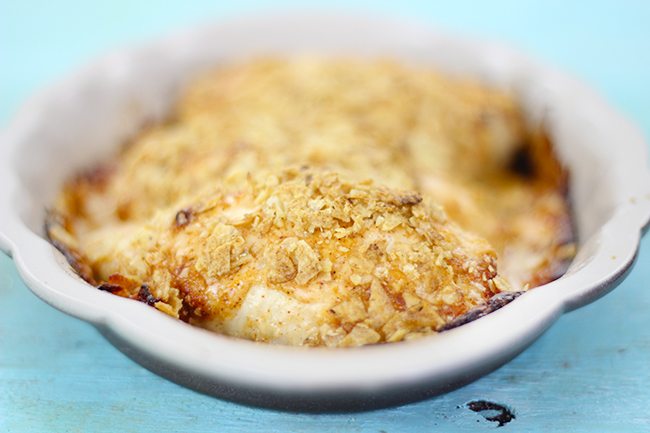 Let's dig in!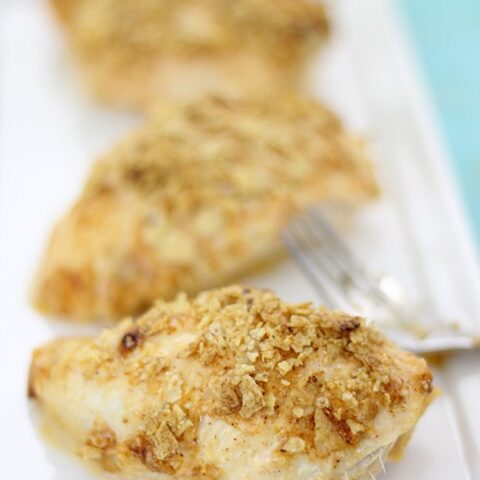 5 Ingredient Chipotle Crusted Chicken
Ingredients
½ cup Hellmann's or Best Foods Real Mayonnaise
½ cup monteray jack cheese
½ tsp. ground chipotle chile pepper
4 boneless, skinless chicken breast halves (about 1-¼ pounds)
¼ cup of crushed baked tortilla chips
Instructions
Preheat your oven to 450 degrees F. Combine Hellmann's or Best Foods Real Mayonnaise with cheese and ground chipolte chile pepper in medium bowl. Arrange the chicken in a small casserole dish. Evenly top with mayonnaise mixture, then sprinkle with crushed tortilla chips. Bake 20 minutes or until chicken is thoroughly cooked. Enjoy!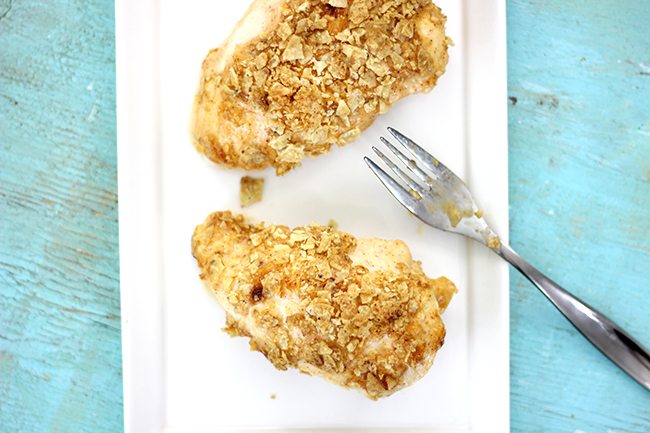 Head over to Target to find this new Hellmann's Carefully Crafted.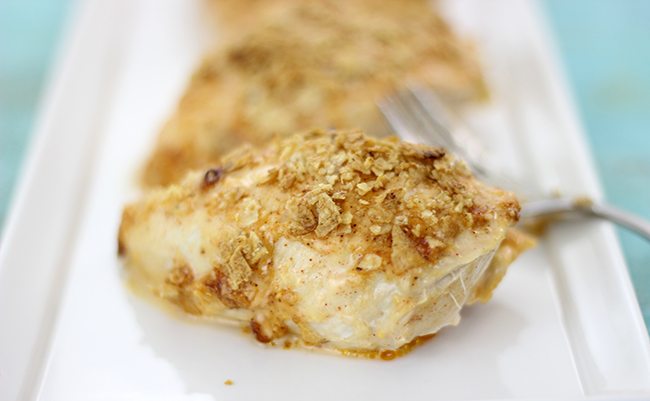 Have you ever tried using mayo in a chicken recipe?