This is a sponsored conversation written by me on behalf of Chex™. The opinions and text are all mine.
The holiday season is filled with so many fun and comforting things to look forward to. I can practically hear those jingle bells jingling right now. Enjoying special treats is an extra exciting part of the festivities and one of my favorites! I absolutely love that despite trying to do so much during the holidays, people actually slow down and take the time to create homemade foods and treats. I'm excited to share another holiday-perfect recipe today to make your season more tasty and bright! Try this Chocolate Peanut Butter Cheerios™ Chex™ Muddy Buddies™ Party Mix recipe to gift or serve guests!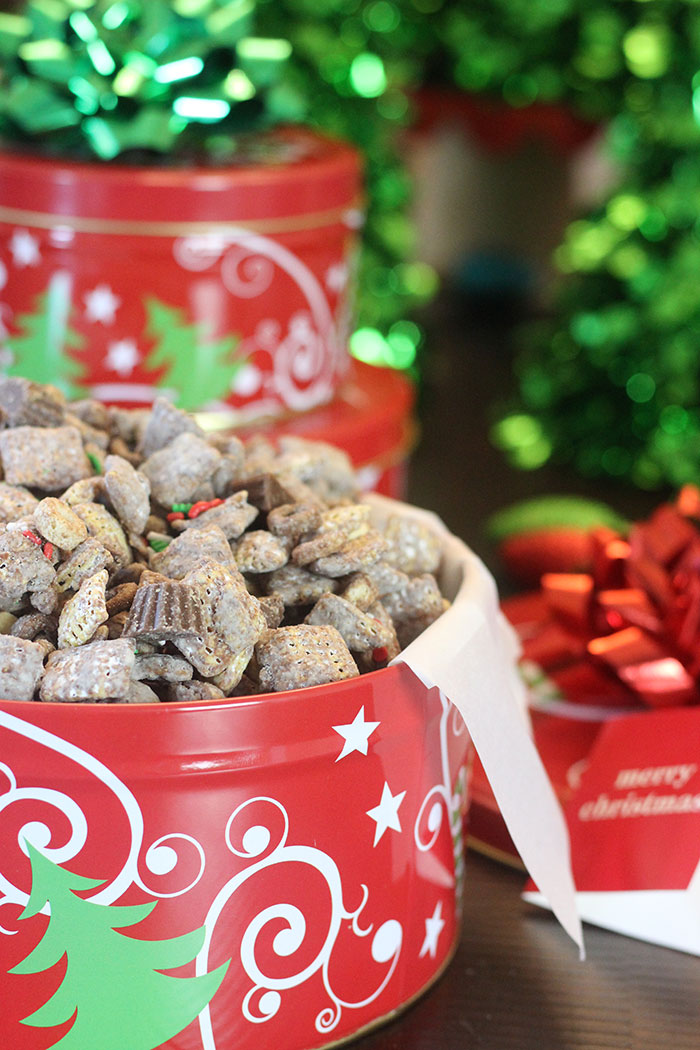 Can you believe the official countdown to Christmas is on? The first week of December has flown by and it's time to get down to business. These jingle bells won't jingle themselves, friends! All of the time we spend preparing and planning now will surely pay off once we get to spread some holiday cheer to our friends and family. I've always truly loved making holiday goodies to gift to everyone from co-workers to neighbors. It's been awhile since I've done this and now that I don't work in an office environment, it's going to take a little extra effort to spread the cheer, but I'm excited to bring back this fun tradition!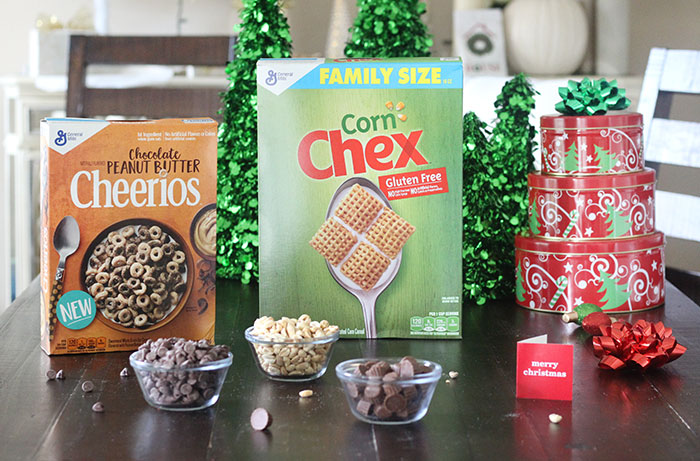 Muddy Buddies is definitely the kind of recipe that's perfect for making in bulk and I love that you can add a quick holiday flair by including festive sprinkles like I did. You can find all of your recipe ingredients and even more at Publix this season. I found the perfect containers and supplies to help gift this tasty treat, too. Make edible gifts in bulk on a budget when you take advantage of this special offer! You'll be able to buy any 3 Chex cereals and get 1 Chocolate Peanut Butter Cheerios FREE! This could not be any more perfect!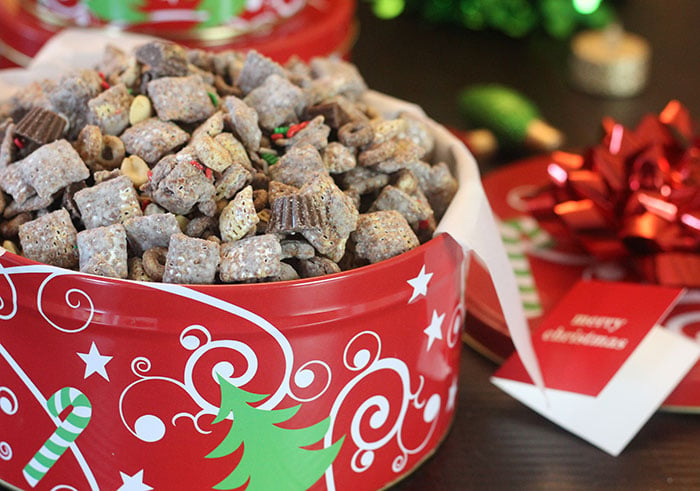 You aren't going to believe how this yummy recipe for Muddy Buddies comes together. With all the of the pops of chocolate and peanut butter, each bite pretty much puts me into a holi-daze. It's crunchy, sweet and salty all in one satisfying snack. I love getting a bite of the miniature peanut butter cups or when some Chocolate and Peanut Butter Cheerios cereal find their way to my mouth. Oh yum. I hope you enjoy this delish recipe, courtesy of Chex.
Chocolate Peanut Butter Muddy Buddies Recipe
9 cups Rice Chex or Corn Chex Cereal
1 cup semisweet chocolate chips
½ cup creamy peanut butter
¼ cup butter
1 teaspoon pure vanilla
1 ½ cups powdered sugar
3 cups Chocolate Peanut Butter Cheerios cereal
32 miniature peanut butter cups, unwrapped, cut in half
1 cup salted cocktail peanuts
You will also need a 2-gallon resealable food-storage plastic bag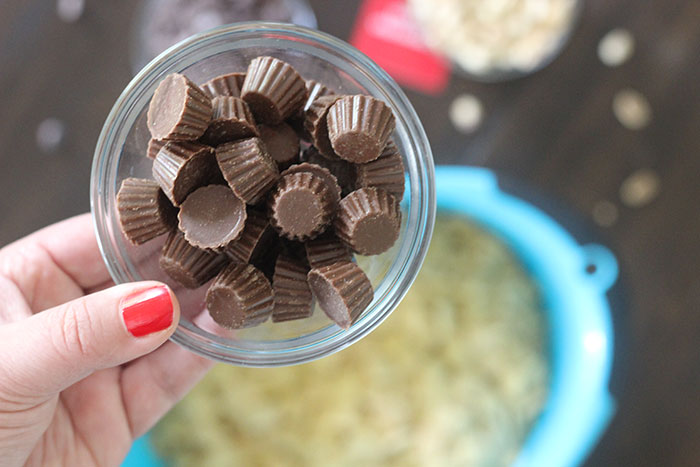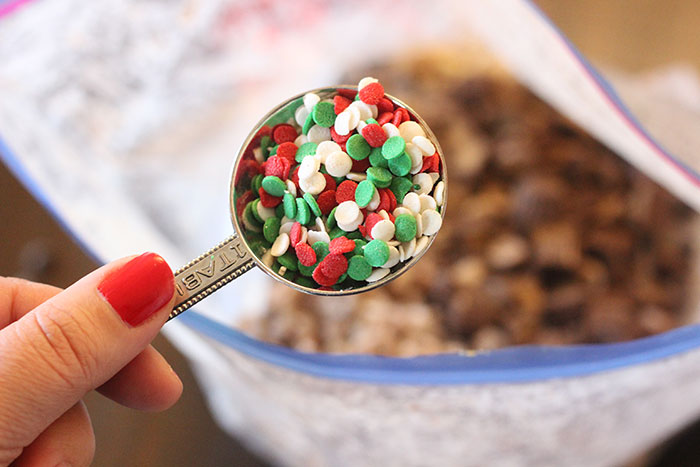 How to make:
In a large bowl, measure the Chex cereal and set aside. In 1-quart microwavable bowl, microwave chocolate chips, peanut butter and butter uncovered on high for 1 minute to 1 minute 30 seconds, stirring every 30 seconds, until smooth. Stir in vanilla until well mixed. Pour chocolate mixture over the Chex cereal in the large bowl, then, stir until well coated. Pour into a 2-gallon resealable food-storage plastic bag and add powdered sugar. Seal the bag and shake until well coated. Then, add all of the remaining ingredients. Seal bag; shake until well mixed. Store in airtight container in refrigerator.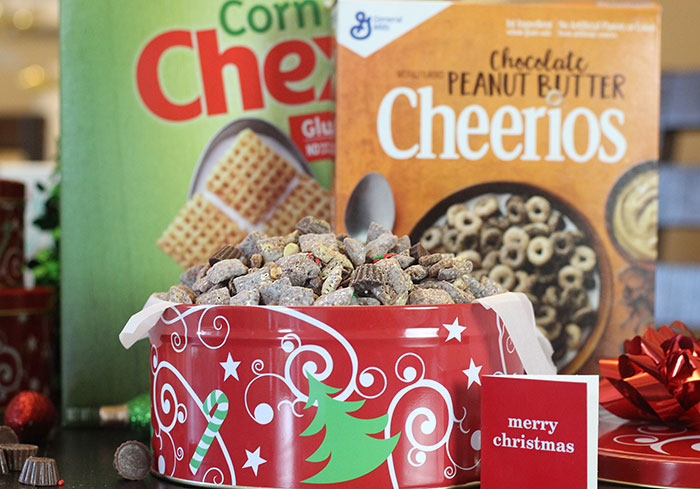 Make sure to make an extra batch of Chocolate Peanut Butter Muddy Buddies for yourself or you might not want to part ways with it. It's that good!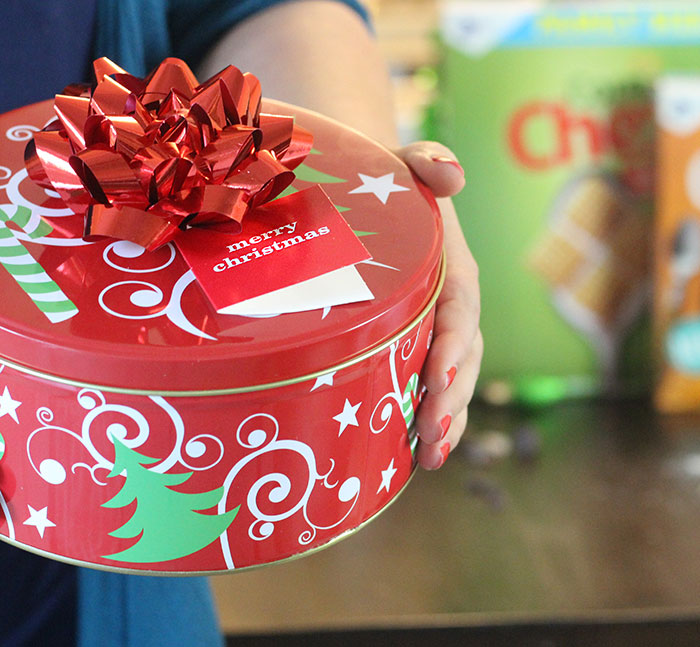 Spread the love and gift this tasty treat to your friends and family!
Who would you gift this delish treat to?