This post is part of the Cost Plus World Market Trendsetter Tribe campaign, promotional items and product have been provided.
We love eating a variety of International foods and Italian is always right at the top of the list. There are so many options and many are just so easy make right at home. From pasta to pizza, there is something that everyone likes here. Growing up in a heavy Italian neighborhood and nearby Federal Hill in Providence, Rhode Island, you could say I've had my share of delicious Italian cuisine over the years. Now, most nights we gather around the dinner table as a family and enjoy a meal together. It's the one time of day that we all take a minute to relax and catch up with everyone. It's a tradition that I wanted to continue from my own childhood.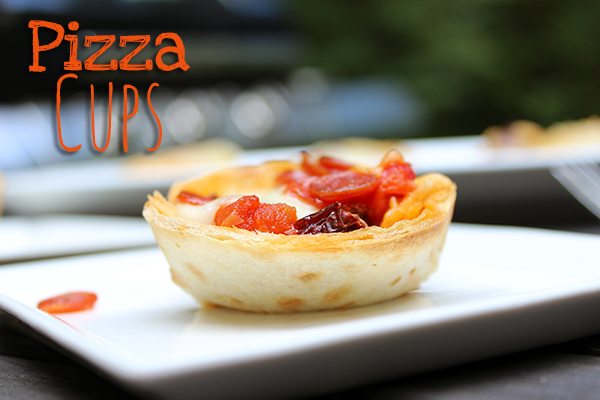 While shopping at Cost Plus World Market, I found a huge selection of Italian Foods from pizza crusts, pastas to authentic sauces. To create my yummy recipe, I selected fine ingredients like SACLA Parmigiana Pasta Sauce which has a rich authentic flavor that reminded me of my mom's sauce. Pastarelli Ultra Thin & Crispy Pizza Crust which was perfect for trimming and stuffing into my muffin tin, Minasso Pomodoro Sundried Tomatoes and Mezzetta Roasted Bell Peppers to add vegetable and more flavor easily.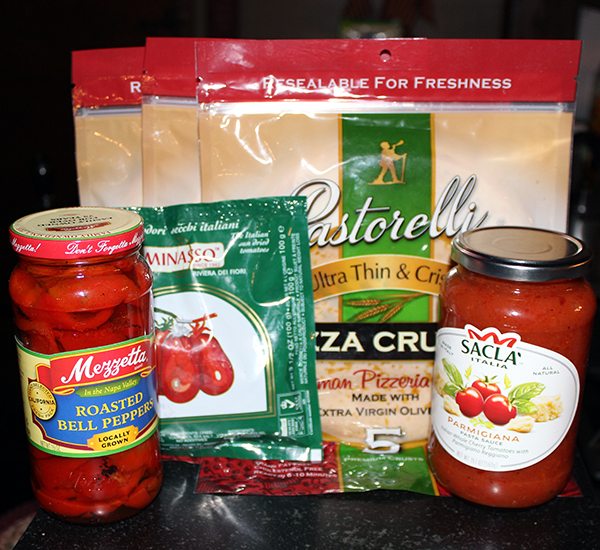 My favorite find was this Mozzarella Cheesemaking Kit. Yes! It comes with everything you'll need to make 4 pounds of cheese at home! You just need a gallon of milk for each pound of cheese. I am a huge fan of what I refer to as fresh mozz! So delicious and a must try if you haven't yet. This is an awesome DIY kit to do with kids too!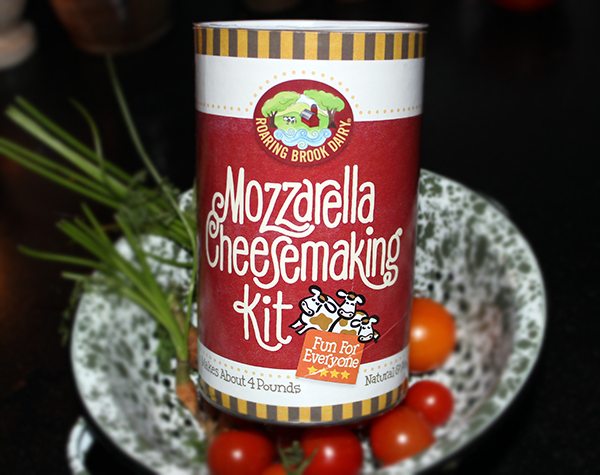 To make my pizza cups, I trimmed little muffin tin sized circles out of the thin pizza crust. Using a drinking glass, I was able to trim around it with a small knife.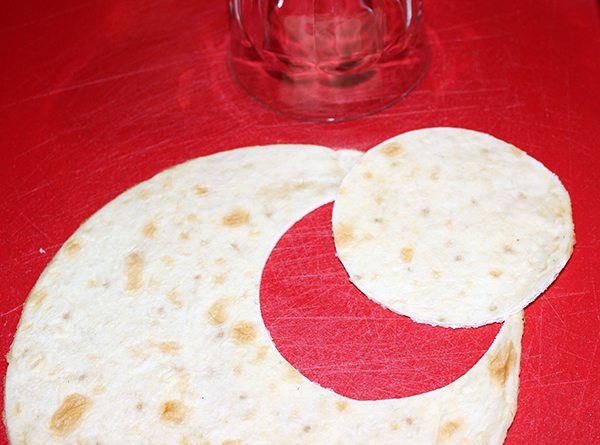 Last weekend we had my niece and nephews over, so I thought it would be a perfect time to serve up something extra fun. I made these easy Pizza Cups and allowed the kids to choose their own toppings. I prepared the pizza crust and added sauce to get them started. They had a serious blast making their yummy creations!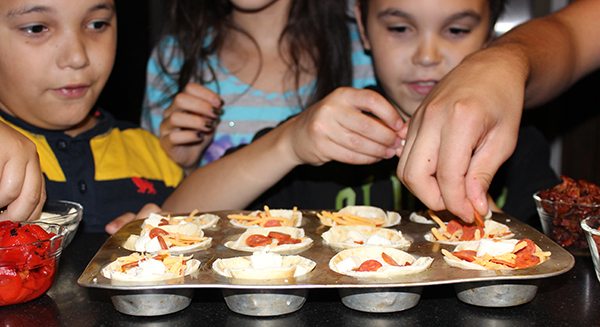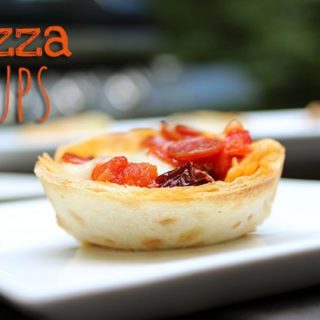 Easy Pizza Cups Recipe
Ingredients
Ultra Thin Pizza Crusts (like Pastarelli Ultra Thin & Crispy)
Pasta Sauce (like SACLA Parmigiana)
Mozzarella Cheese (Fresh or Shredded) (like Roaring Brook Dairy Mozzarella Cheesemaking Kit)
Non-Stick Spray
Optional Topping Ideas
Mini Pepperoni, Salami, Fresh Veggies, Minasso Pomodoro Sundried Tomatoes and/or Mezzetta Roasted Bell Peppers.
Instructions
Preheat Oven to 400 degrees. Trim extra thin pizza crusts into small muffin tin sized circles using a drinking glass or small bowl. Spray muffin tin with non-stick spray. Gently press each pizza crust circle into the muffin cup. Press firmly into the bottom and sides. Spoon in a small amount of pasta sauce. Add your choice of toppings and cheese.
Bake for 12-14 minutes. Enjoy!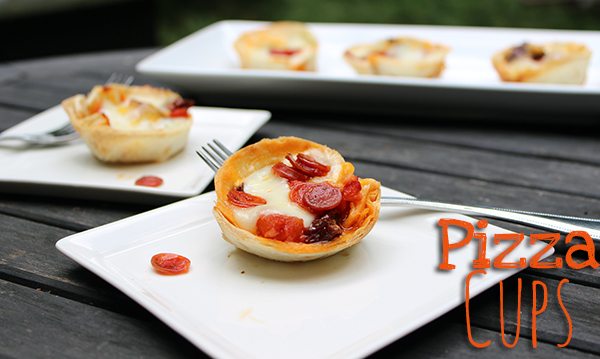 Gourmet Getaway Sweepstakes!
Cost Plus World Market has partnered up with the Live Well Network and their hit show My Family Recipe Rocks hosted by Joey Fatone. My Family Recipe Rocks features amazing hometown cooks across America! Joey Fatone and his crew are cooking up old family recipes, new homegrown dishes and meeting the people behind this great food in their own kitchens.
Want to watch My Family Recipe Rocks? Tune-in Sunday's at 8:30p/7:30c. For local listings check livewellnetwork.com
To celebrate this union, you can enter to win a 6 Day Culinary Trip for 2 to Venice, Italy. Trip includes airfare & accommodations, Cicchetti Tour, Hands-On Venetian Cooking Class, Cheese Making Demonstration & Tasting and a $1,000 World Market Gift Card!
Plus, 3 First Prizes: $500 World Market gift card!
What are you waiting for? ENTER TO WIN!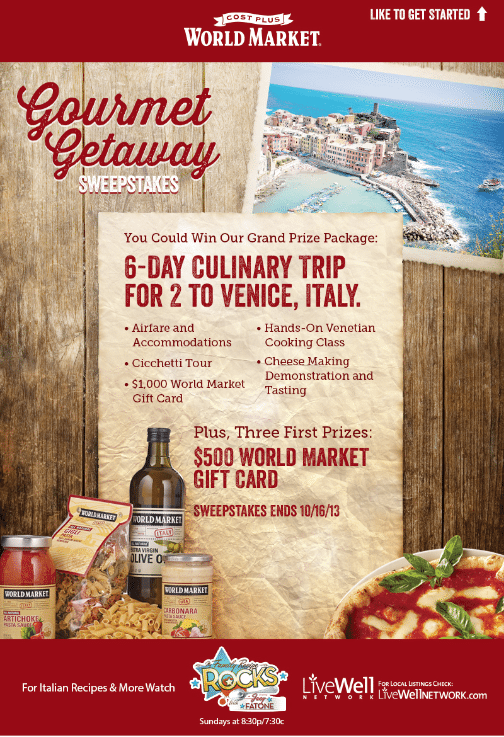 Do you enjoy Italian cuisine? What is your favorite dish to make or eat?