Turkey is often the centerpiece to the perfect Thanksgiving meal. From traditional roasts to creative and unique brine, there are so many options for cooking something tasty for the family. The only real question left is, which one of these yummy whole turkey recipes will you choose to make for T-day?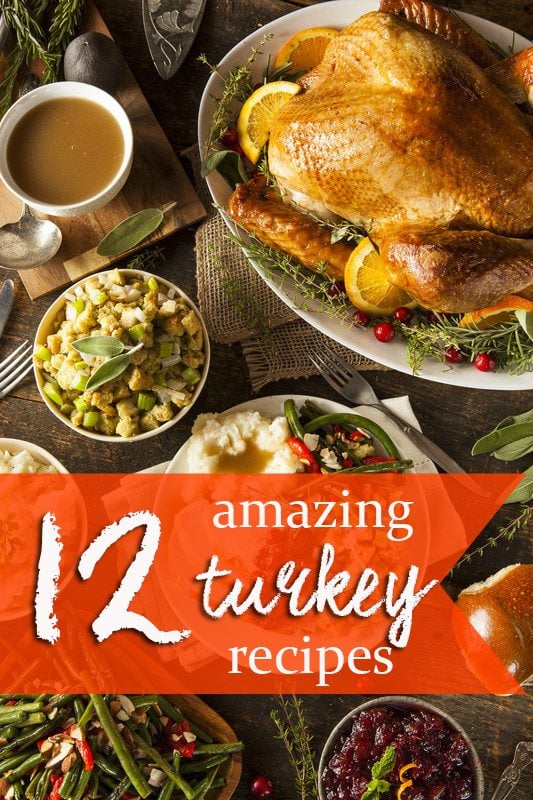 Turkey Recipes for Thanksgiving
1. 4 Ingredient Slow Cooker Turkey – This is actually my very own recipe made here. It was my first time cooking a whole turkey in my slow cooker, it was easy and mess free. Total winner and I'll definitely be doing this again and again.
2. Turkey with Brown Sugar Glaze – I never would have thought to add brown sugar to a turkey, but the more I think about it, the better it sounds. Yum.
3. Apple-Brined Turkey – Don't laugh at me, but I've never used or made brine. Ever. This Apple brined turkey seems like a good place to start.
4. Clementine Salted Turkey with Redeye Gravy – This one sounds ridiculously unique. If you're looking to try an all new taste, this option seems just right.
5. Mayonnaise Roasted Turkey – I have to admit, this sounded strange to me at first. But, once I looked at the pics, it looks ridiculously good. I really need to try this one.
6. Cranberry Glazed Turkey Breast – Cranberry is such an awesome festive food, I bet it tastes fantastic infused in the main dish.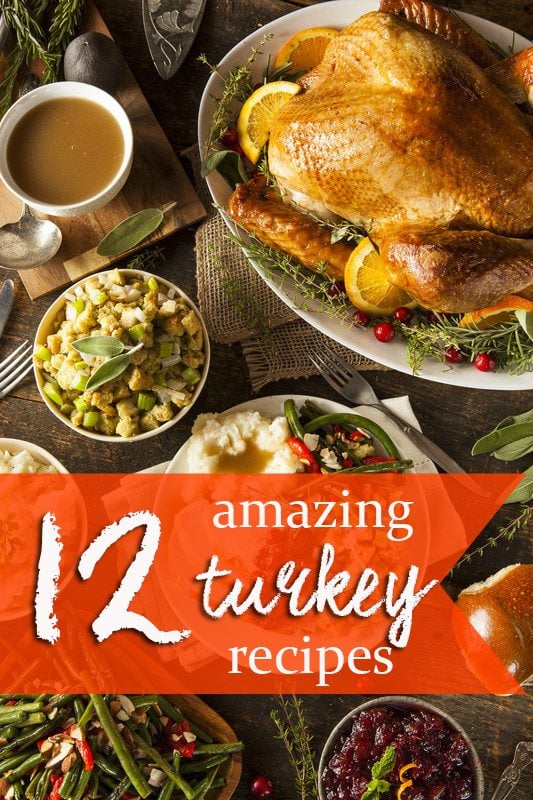 7. Cranberry Orange Roasted Turkey Breast – Orange is another awesome ingredient this time of the year. The combo of orange and cranberry is always epic. I recently made Christmas Chicken using
8. Apple – Bourbon Turkey and Gravy – I've actually also never used any type of liquor in my cooking, but this one sounds so "down home".
9. The Perfect Turkey – Not sure where to start? This recipe is for the "perfect turkey". If you can't make up your mind or you like traditional, this one seems like a winner!
10. Chef John's Turkey and Gravy – This top rated turkey recipe sounds like the ultimate comfort food turkey!
11. California Roast Turkey and Gravy – Have to say this one has me pretty intrigued. This seems like an especially fun recipe to make somewhere way across the country, like here in RI.
12. Roast Turkey with Spicy Rub – Want to kick up the flavor at Thanksgiving? This spicy turkey recipe looks like it's jam packed with flavor. I'm totally trying this one soon!
How is that for the perfect centerpiece for Thanksgiving? View my complete Amazing Turkey Recipe collection on Foodie.com and start collected your very own favorites!
Which turkey recipe do you want to try first?