Hey dudes, are you planning any fun parties this summer? These Teenage Mutant Ninja Turtles Party Ideas are a great place to start to make all the kiddos say "cowabunga dude"!  From TMNT themed balloons, invitations all the way to themed Popsicles, get everything you need to take your party over the top. This is a sponsored post about Teenage Mutant Ninja Turtles Popsicles with Mirum Shopper, all opinions are my own.

Let's get the party started!
DIY Teenage Mutant Ninja Turtles Party
Check out these fun TMNT inspired party ideas that are as cool as they are easy to put together! Let's start from the beginning with free invitations and check out all of the simple DIY TMNT goodies you can make when you shop at Target.
TMNT Invitations
Right now you can get your party plans in motion with FREE Teenage Mutant Ninja Turtles Evites. Such a cool way to get the word out about the fun festivities! Plus Evites helps you keep your RSVP all in one place so you'll know who is coming and who can't make it.

TMNT Backdrop
To make a cute turtle backdrop, you can use balloons to make a TMNT head. Isn't it adorable? I used 15 green balloons, 3 purple balloons and 2 white balloons taped on to brown wrapping paper to keep them all in place. Make sure not to set this up until right before the party as the balloons will start deflating. Again, you can use matching streamers to complete the look of the "mask". Love it!

TMNT Party Table
Getting the party table planned out is one of the main things I do when setting up a party. To make your own DIY party tablecloth, turn your table into a "turtle". Use a green plastic tablecloth as a base and then choose an additional plastic tablecloth as your "mask" in your color of choice (TMNT mask colors are purple, orange, red and green). Trim a section out of your "mask" tablecloth and use tape to adhere it. Use matching streamers to drape off the right hand side of the table. Use dessert plates and draw the eyes on or use white balloons with eyes drawn on. There are many of possibilities to bring it all together. It's super easy to do!
TMNT Eats & Treats
Any summer party will need refreshing treats to cool off with! Check out these ADORBS Teenage Mutant Ninja Turtle Popsicles that you can pick up right at Target. Best part, they are 2 for $7 right now at Target!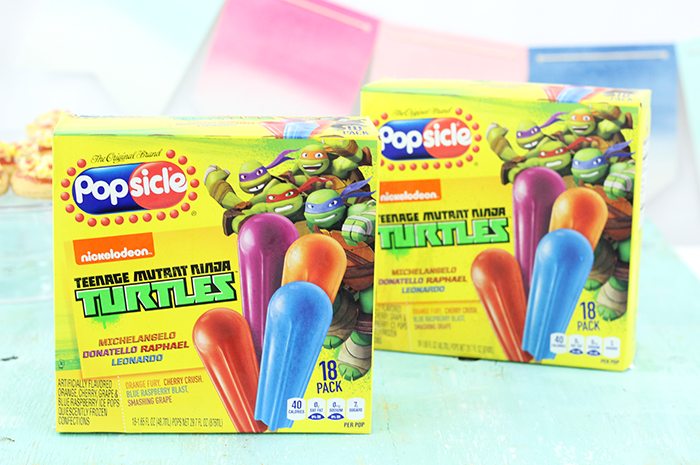 They come in bright TMNT inspired colors that are perfect to compliment the party and bring the fun! And flavor? Chock full! Check out these fun inspired flavors:
Popsicle TMNT Smashing Grape
Popsicle TMNT Orange Fury
Popsicle TMNT Cherry Crush
Popsicle TMNT Blue Raspberry Blast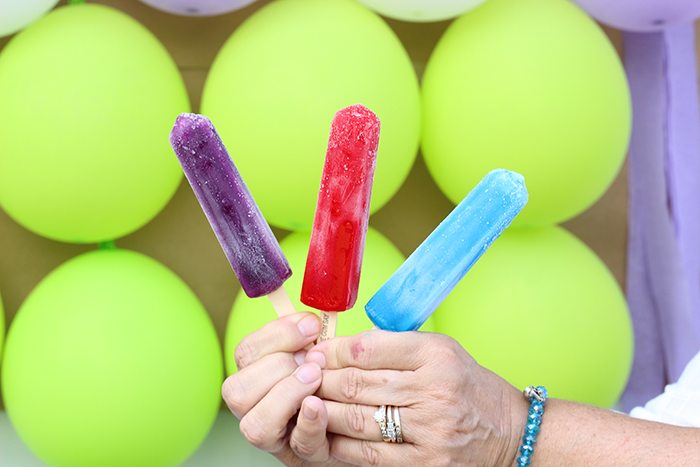 Tip: Set your TMNT Popsicles out in a bucket of ice to keep them cooler longer for outdoor parties.

Party Candy & Gumballs
Select matching candy and gumballs to display in a variety of jars to give your party some tasty dimension. I chose matching TMNT colors like orange, red, green, purple or blue.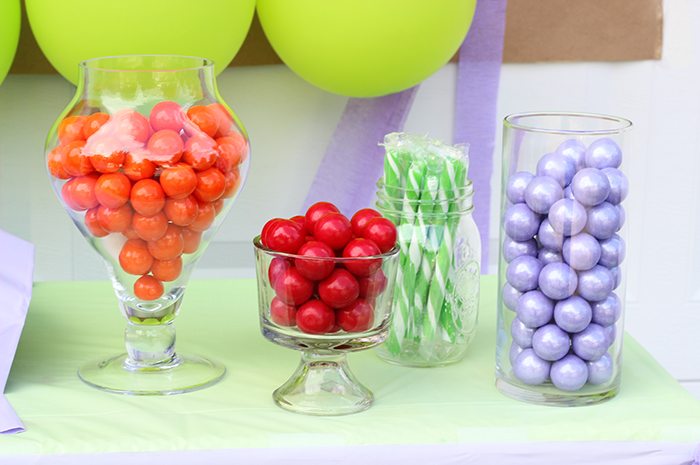 Pizza Cookies
We all know those famous turtles adore PIZZA! Make it a sweet party with pizza cookies for a change. These are super easy to make. Get this pizza cookies recipe over here.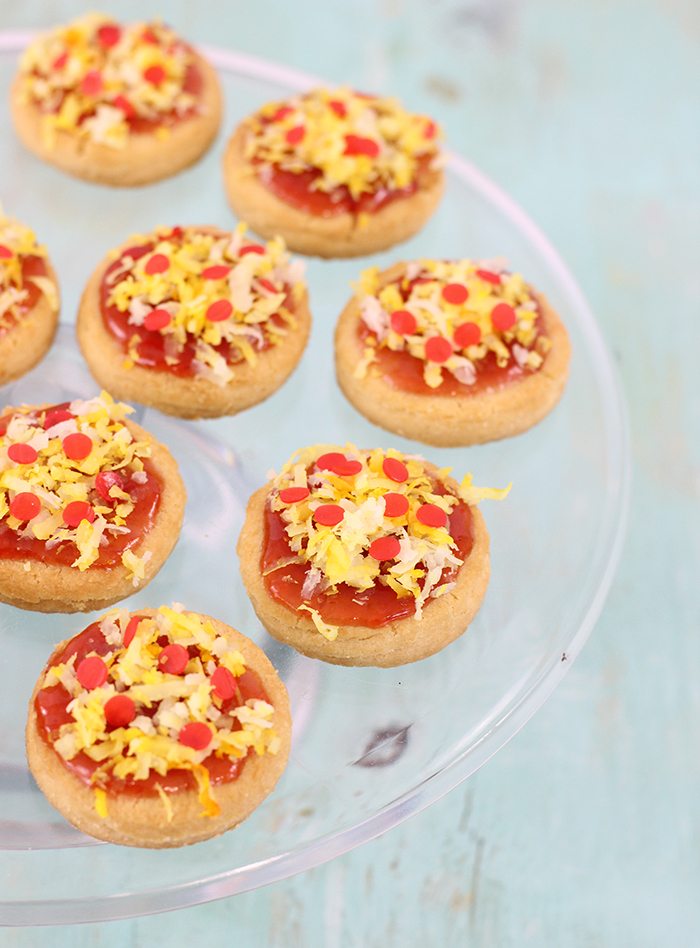 TMNT Drinks
Simple serve up your favorite green tinted beverage of choice. Call it "ooze" for fun! I used a simple lemon lime drink mix for mine.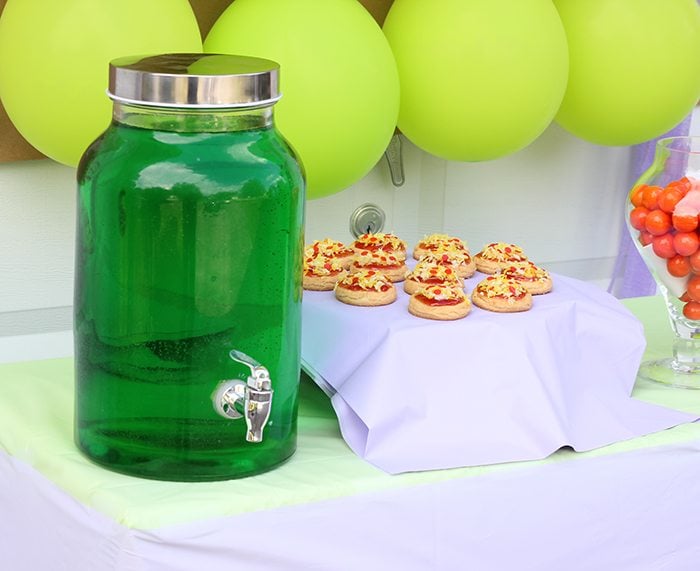 That's a wrap! Hope you enjoyed these fun party ideas! Make it epic, dude!
Make this entire summer extra awesome with Popsicle at Target!
Buy 2 Popsicle products for only $7 at Target!
TMNT Instagram Giveaway
PRIZE: One winner will receive a TMNT Prize Pack that includes:
$35 Fandango gift card to see the NEW Teenage Mutant Ninja Turtle movie
$25 Target gift card.
Read the Official Rules Here.
-Giveaway is open to US Residents 18+
-Giveaway ends on 7/10/2016 at 11:59 PM EST
Which Popsicles will you be picking up at Target to make this a fun summer?