We all scream for ice cream! With the weather warming right up, it's the perfect time to stock up on your favorite ice cream and frozen treats. This simple ice cream cereal treat that I'm sharing today is the perfect simple twist to serve up this spring. As a special bonus, I'm going to share a way to get rewarded when you shop Publix for your ice cream treats now. This is a sponsored post with Mirum Shopper about Sweet Treat Savings at Publix, all opinions are my own.

I've been making this faux fried ice cream for many years, if you remember, I recently shared this as a fun Mexican-inspired dessert. When I was making them, I got the idea to have a little fun mixing and matching different ice cream flavors with inspired cereal. With the new sweet way to get rewarded at Publix, it's the perfect time to stock up on favorites like Ben & Jerry's Cherry Garcia (YUM) or even try something new. Here's the deal. You can earn a $5 Publix gift card for every $20 spent on Unilever ice cream between now and 9/30 with their new Sweet Treat Savings program. Best part? You can do this 6 times over the course of this promotion. Woot. This is already shaping up to be a good spring and summer.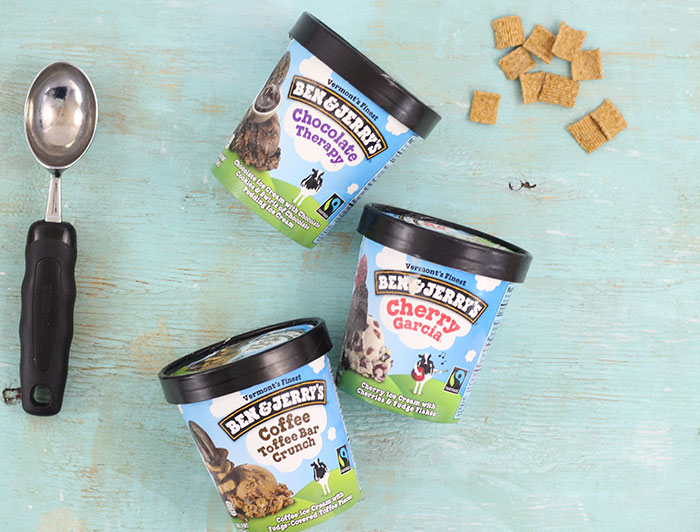 If you want even more amazement for your mouth, make sure to try Ben & Jerry's Coffee Toffee Bar Crunch. This is GOOD stuff. The chunks of toffee inside are so big and the coffee flavor is intense. Nom.
Ice Cream Cereal Treats
Maximize your ice cream enjoyment with these two ingredient cereal treats. In the past, I've also called them faux fried ice cream or ice cream balls. No matter what you want to call them, they are one of the easiest treats to make and they are seriously yummy.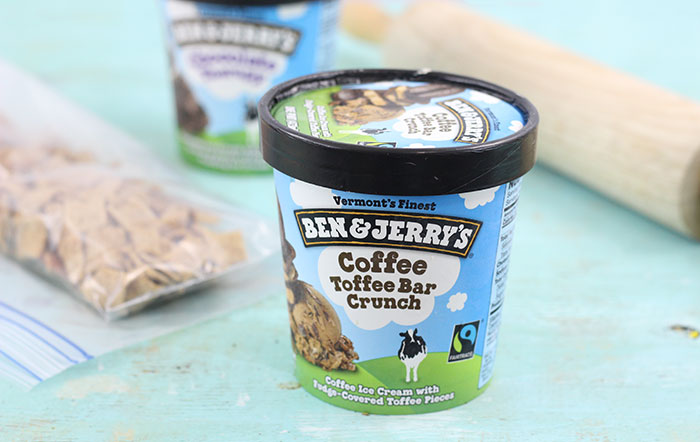 All you need to make this easy ice cream recipe is:
Your favorite Ice Cream
Your favorite Cereal.
To get started, crush your cereal of choice. I like to add it to a freezer bag and use a rolling pin over it or just crunch it with your hands.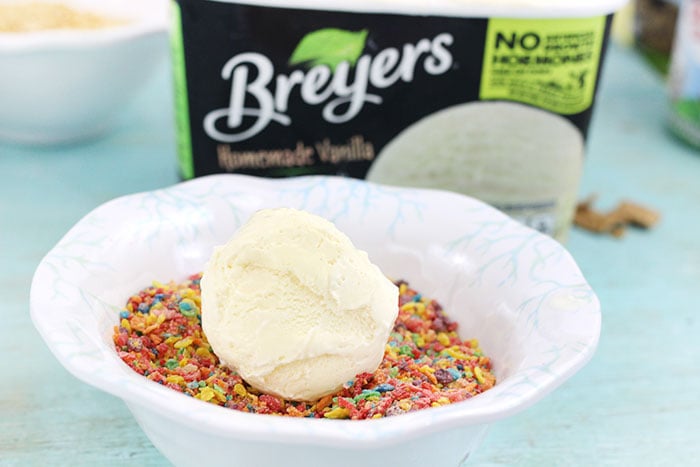 Take a scoop of ice cream and very quickly roll it into a ball shape.  It doesn't have to be perfect. Once you get some cereal coating all over it, it's easy to shape better. Then, I recommend sticking them back in the freezer for at least an hour. They taste SO good when they are nice and firm again.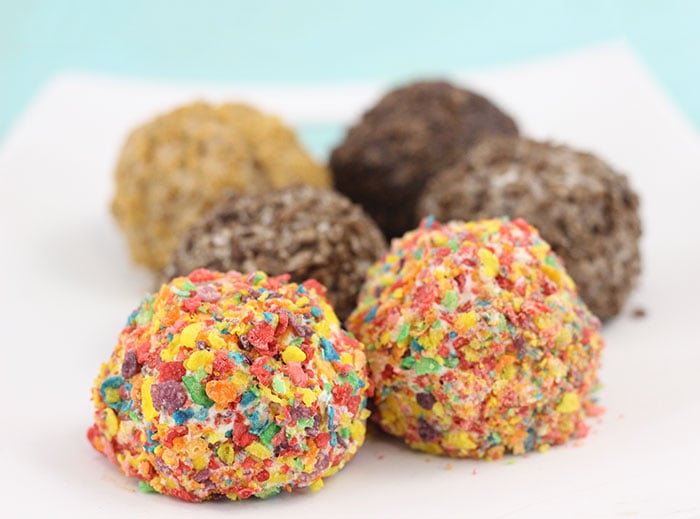 The flavor combos are endless. Fruity cereals with fruity ice cream flavors or double the chocolate. Choose chocolate ice cream with a cocoa-flavored cereal.
How about S'mores ice cream with graham flavored cereal? We did the Ben & Jerrys Coffee Toffee Crunch with the graham coating and it was out of this world.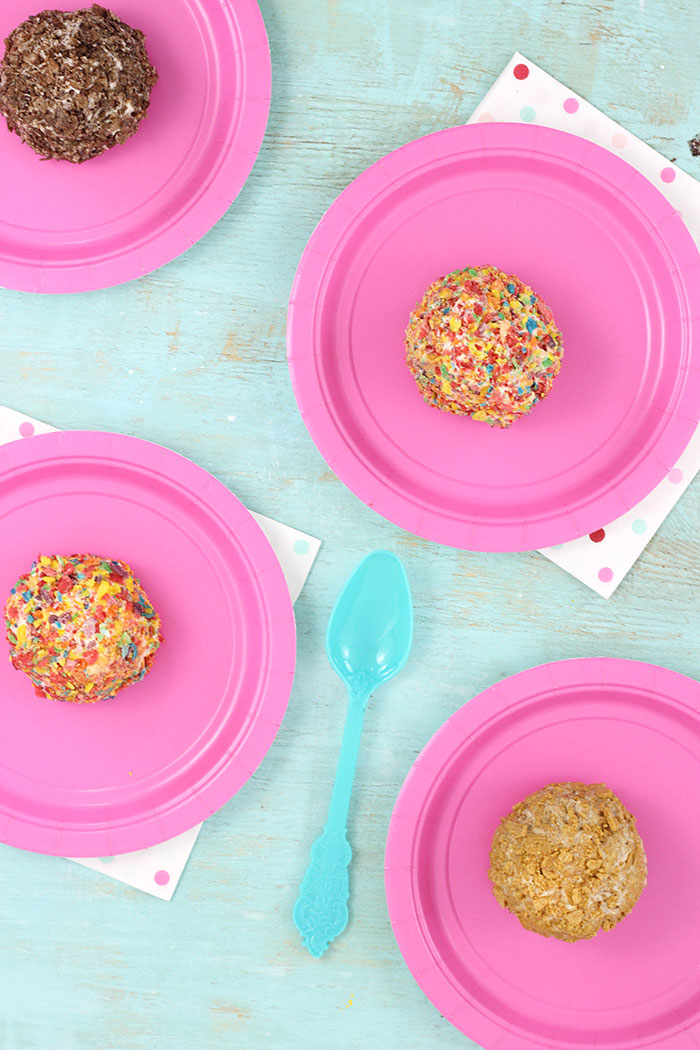 For added serving fun, you can use sundae toppings on top. Think chocolate and caramel sauces, chopped nuts, whipped cream and a cherry.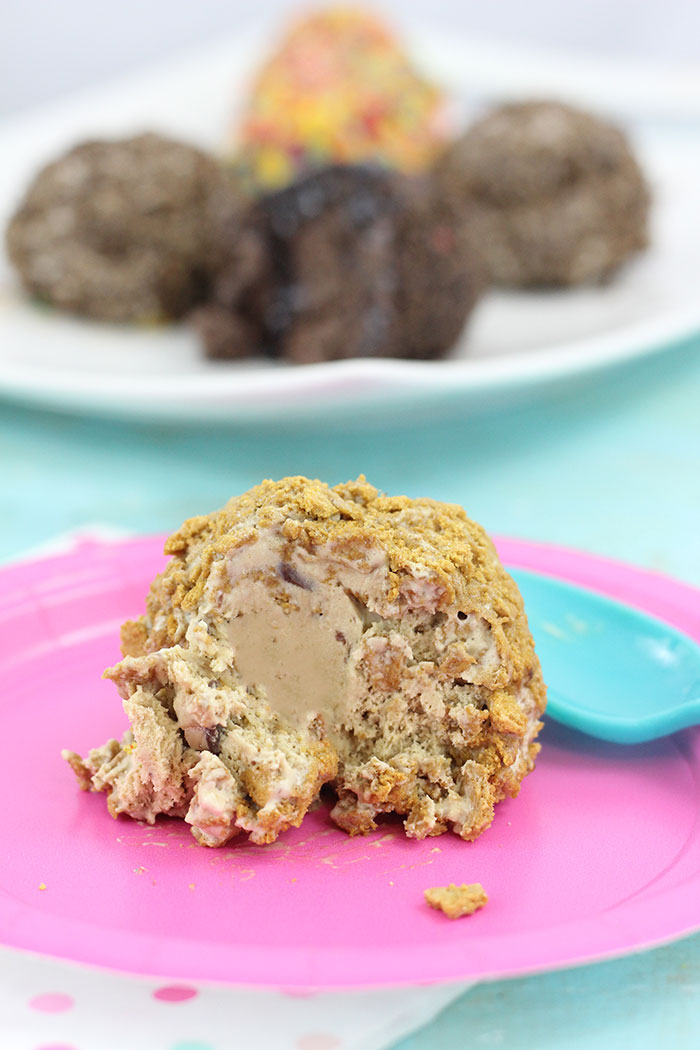 Don't forget to get the party started by shopping Publix to take advantage of this new program.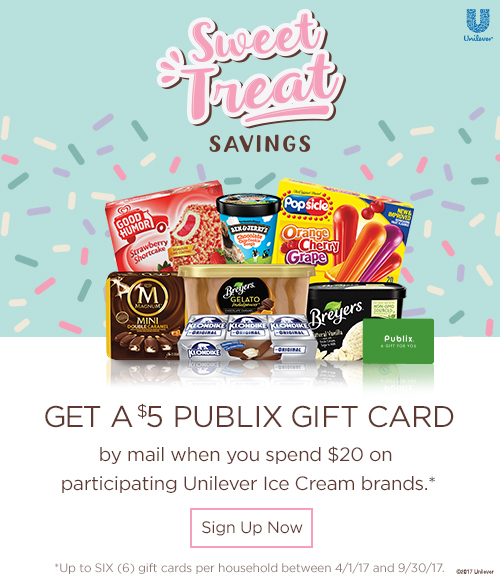 Earn a $5 Publix gift card for every $20 spent on Unilever ice cream between now and 9/30 with the Sweet Treat Savings program.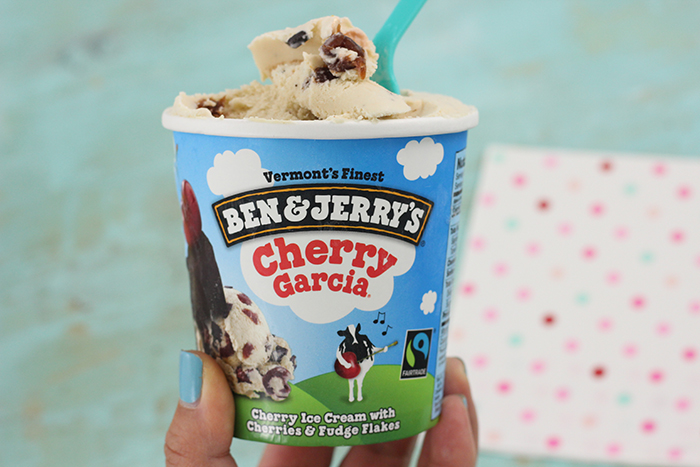 Head to Publix and stock up on these treats:
Ben & Jerry's® Ice Cream

Breyers® Ice Cream

Breyers® Gelato Indulgences™

Good Humor®

Klondike® Ice Cream

Magnum® Ice Cream

Popsicle® Ice Pops
Which of these ice cream treats are you going to stock up on?