This is a sponsored conversation written by me on behalf of The J.M. Smucker Company. The opinions and text are all mine.
Cool off time! Summer is so hot here in Florida. This is my third summer living here and I'm still surprised each time it rolls around. Phew. Running errands is for the early mornings before it starts beaming down on me. Afternoons are for enjoying refreshing cold beverages. My new favorite is this Vanilla Cupcake Frozen Iced Coffee creation. Grab a straw and get ready to cool off with me.

If there's one thing to know about me, it's that I love flavored iced coffee. I almost always prefer iced coffee over hot coffee even back when I lived through snowy New England winters. I've shoveled for hours just to clear the driveway in order to run to Dunkin' Donuts® back in the day. Nowadays, I'm living extra breezy. I can literally walk over to my local Publix and pick up Dunkin' ground coffee in a growing number of flavors. I love making my own iced coffee at home now using frothed milk. It's SO good. There's simply nothing that compares to sipping on iced coffee on a blazing hot day.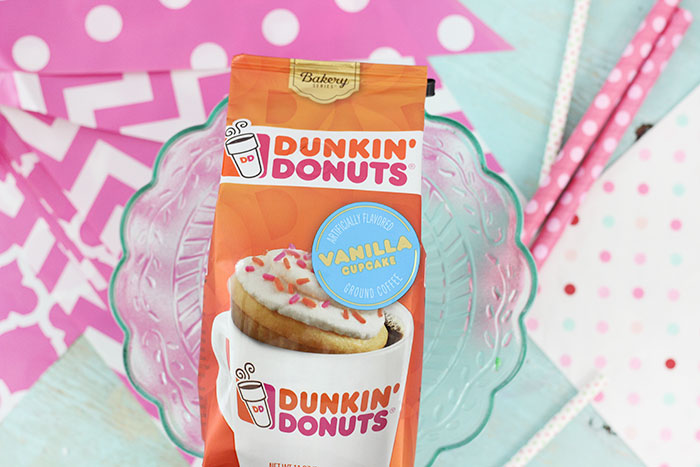 This week I was up for having Dunkin' Donuts Vanilla Cupcake coffee and totally adding S'mores flavor to my try-next list. Quite some time ago I came up with a perfectly blended iced coffee recipe. It's actually somewhat hard to get the consistency right on the fly, but adding ice cream is the dreamiest hack for this ever.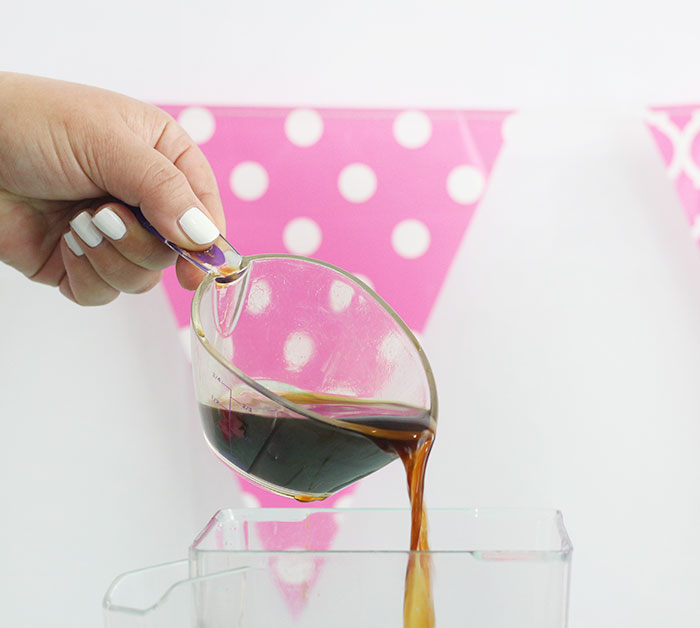 For an extra tasty celebration in a cup, I put together this delicious Vanilla Cupcake Frozen Iced Coffee. It's exactly what I want to sip on when I want to treat myself to something both refreshing and special.
Vanilla Cupcake Frozen Iced Coffee Recipe
Here's what I used to make this tasty creation.
8 oz double strength coffee – cooled (Dunkin' Donuts Vanilla Cupcake flavor)
1/2 cup milk
3 Scoops of Vanilla Ice Cream
3 TBSP Vanilla or  White Cake Mix
1 Teaspoon of Vanilla Extract
1 cup ice
Cherry and whipped cream to top it off are optional, but I say go for it!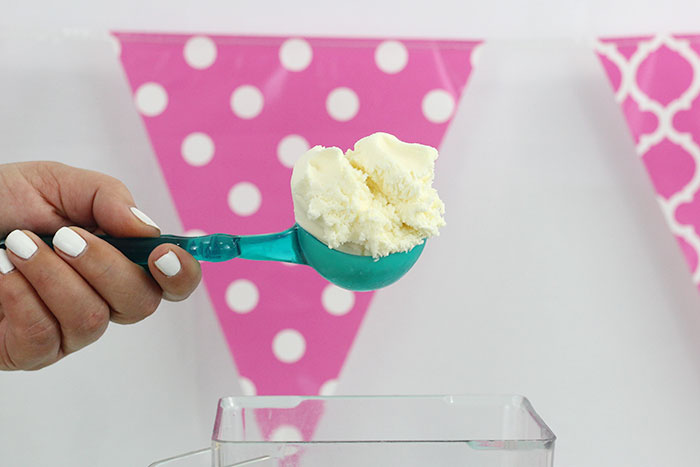 To whip this up:
Add all of the ingredients to a high powered blender and mix until ice is completely blended. Serves one.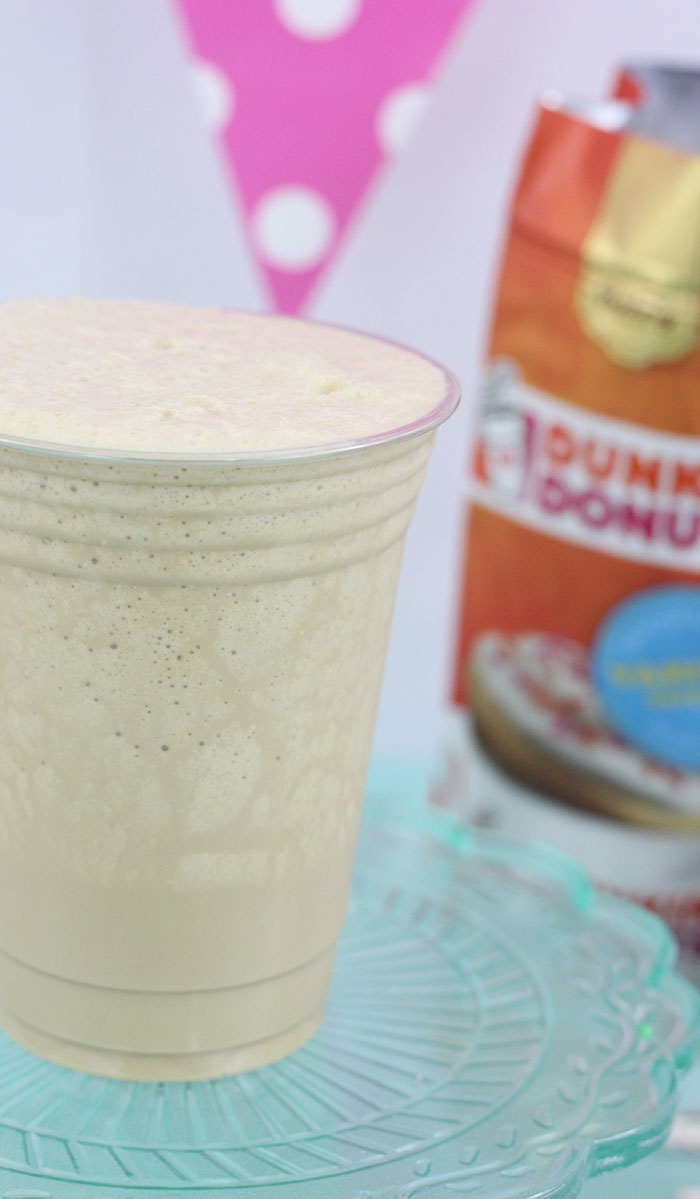 Add whipped cream and a bit of sprinkles on top for an extra treat.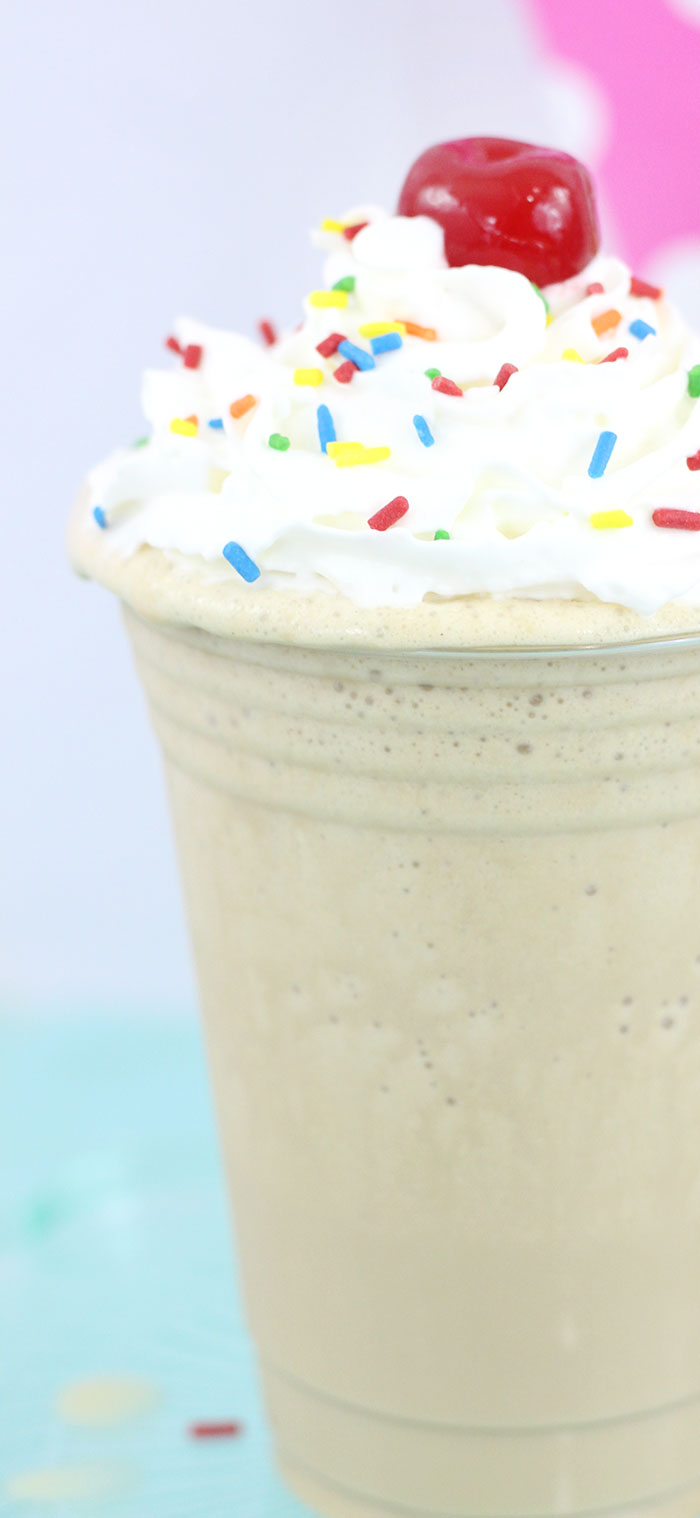 Doesn't it look creamy and dreamy?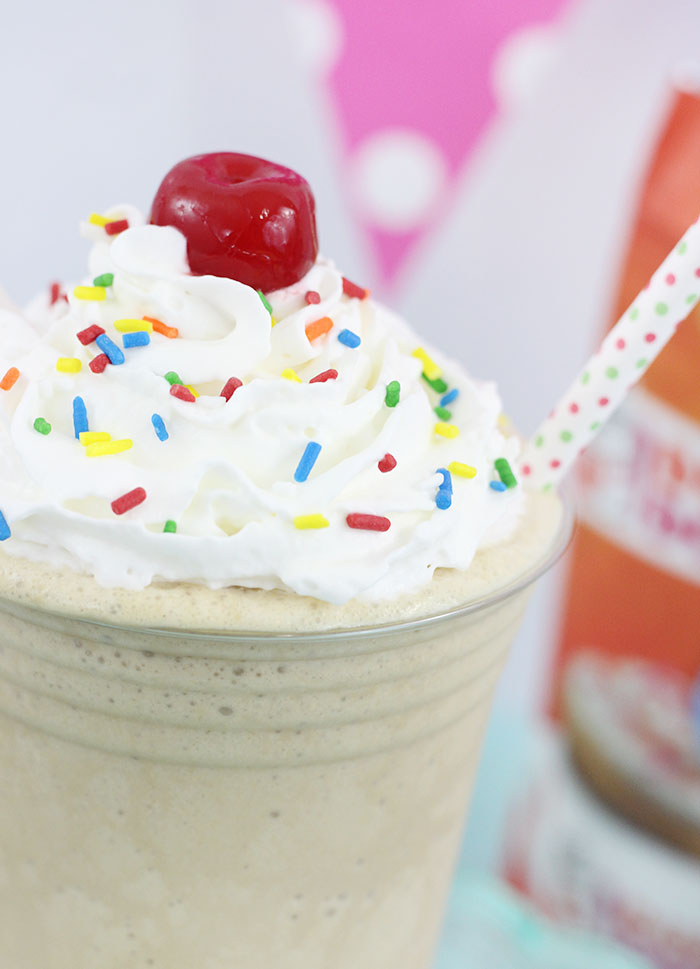 I have one last special treat for my Publix shopping friends!
Special Savings! Get a $1 off 1 Dunkin' Donuts coffee product. Hurry and take advantage now, offer expires on 7/19. 
When do you enjoy a nice refreshing iced coffee?