This is a sponsored post by Paramount Pictures, all opinions are my own.
Don't you love a good animated flick? I'm so excited to share about the upcoming Sherlock Gnomes movie that will be in theaters on March 23rd!! And in Cutefetti style, I'm sharing an adorable (belly laugh inducing) recipe to celebrate! I just know that you're going to fall in love with the characters in the movie! Enter Gnomeo & Juliet for starts and then just take a peek at these Goons Gnome Cupcakes and try not to smile!

It's not all fun and games in the new garden! When the Gnomes hear rumor that they're all going to be smashed, it's time to call Sherlock Gnomes! Watch the trailer and get ready for a real giggle. Listen out for the voices of Johnny Depp, Emily Blunt and Mary J. Blige. You'll also enjoy both classic and original music from Elton John.
There's all too much evidence that this movie will be an instant hit! It promises to be a fun family flick that shares how putting family first really pays off. Teamwork! I can't wait to see it! But first… cupcakes!
Sherlock Gnomes Goons Cupcakes
I instantly fell in love with the Goons when I watched the Sherlock Gnomes trailer. Not only are they funny but they are SO adorable and little. I thought it would be perfect to make cupcakes to showcase how cute they are. Let me share how I made these.
Here's what you need:
Grass Frosted Cupcakes:
12 Prepared cupcakes, any flavor. (Follow directions on the box)
1 Container White Frosting + Confectioners Sugar added until Stiff (tinted green with food coloring)
Frosting tip for "grass" and pastry bag
Gnome Faces:
12 Caramel Squares
White Decorating Gel
12 Toothpicks
Gnome Hats:
12 Bugles (chips)
Red Cookie Icing
Step One: Make cupcakes and use a grass frosting tip to add the frosting and set aside.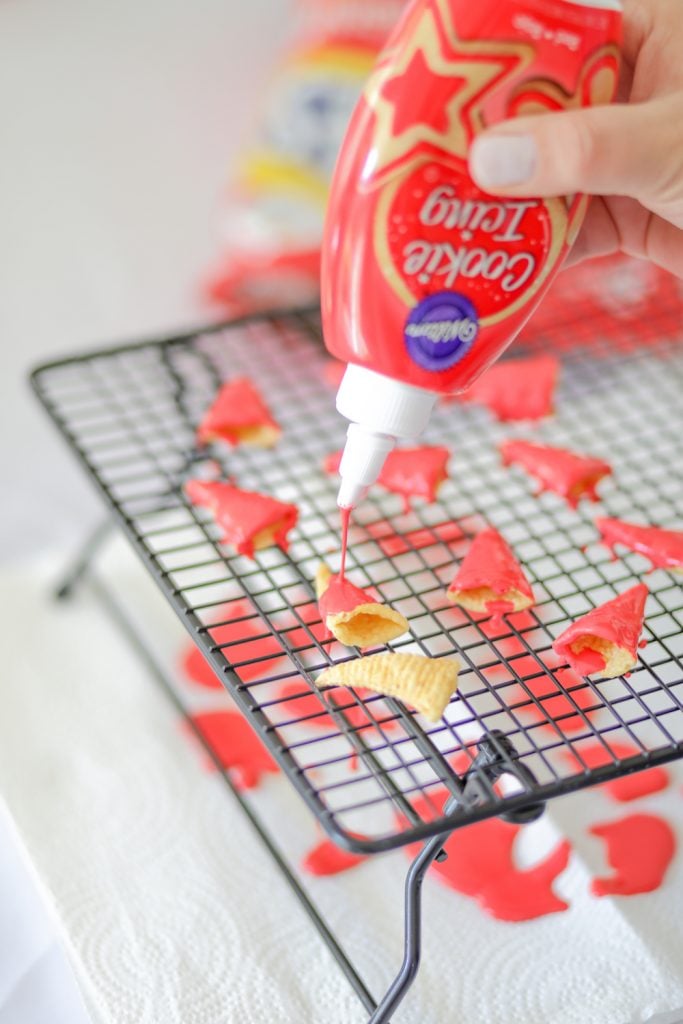 Step Two: Make the Gnome Hats with Bugles and Red Cookie Icing. I LOVE how perfect these are. You can do this in a couple of different ways. I chose to drizzle the icing over each side and let it dry and turn them over and repeat. You could also choose to dip them in the icing at once and creatively let them dry without having to touch a surface for a more smooth link. Let them dry and set them aside.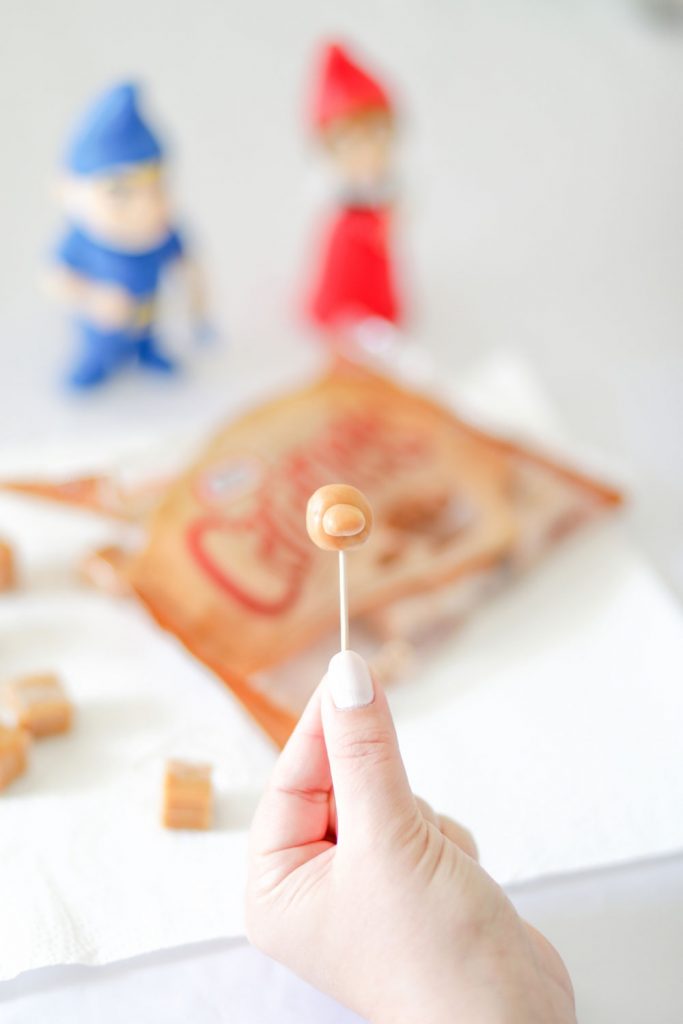 Step Three: Make Goons Gnome Faces with caramels. Break a small piece of each caramel square off for the nose and then roll the remaining portion into a round ball for the face. then place on a toothpick. Then, roll the extra piece into a nose and press into the face.
Step Four: Add a little white decorating gel for the beard under each nose.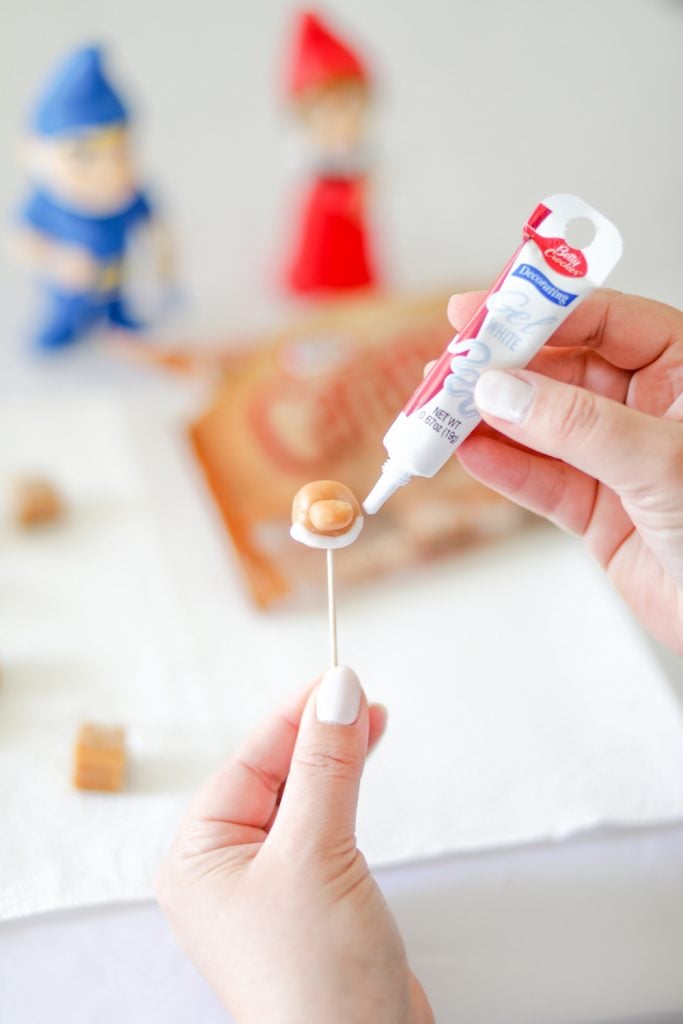 Step Five: Stick a Gnome Hat onto each caramel head using a dab of frosting or icing. You can also press the toothpick upward through the top of the head and use the tip it to help hold the hat on.
Step Six: Stick the heads onto each cupcake with the toothpick to hold them in place.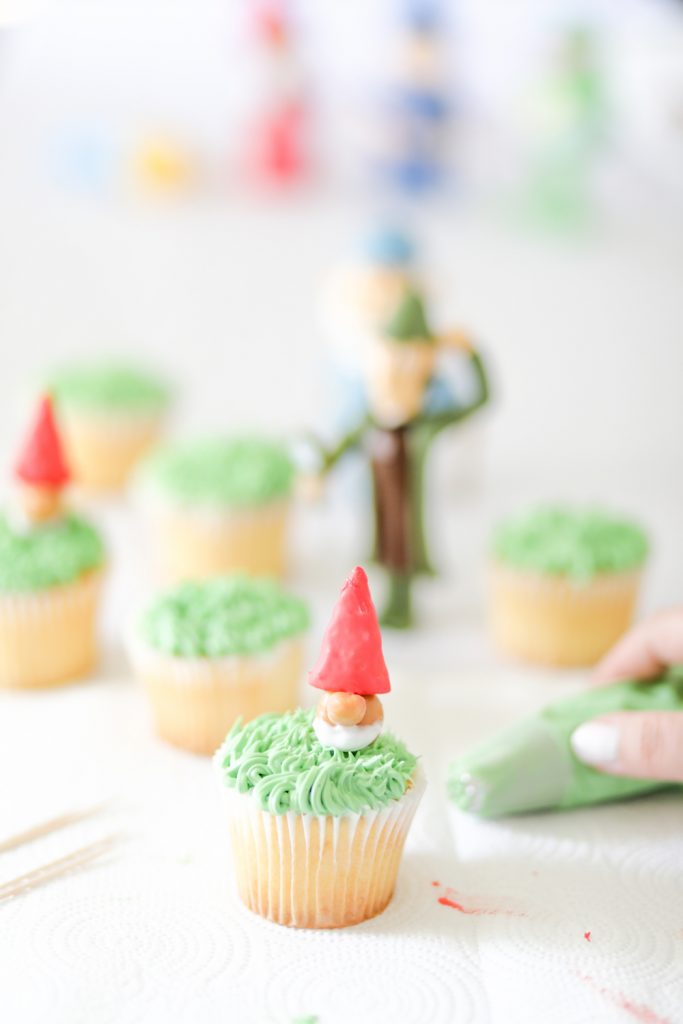 Voila!! Your cute cupcakes are complete!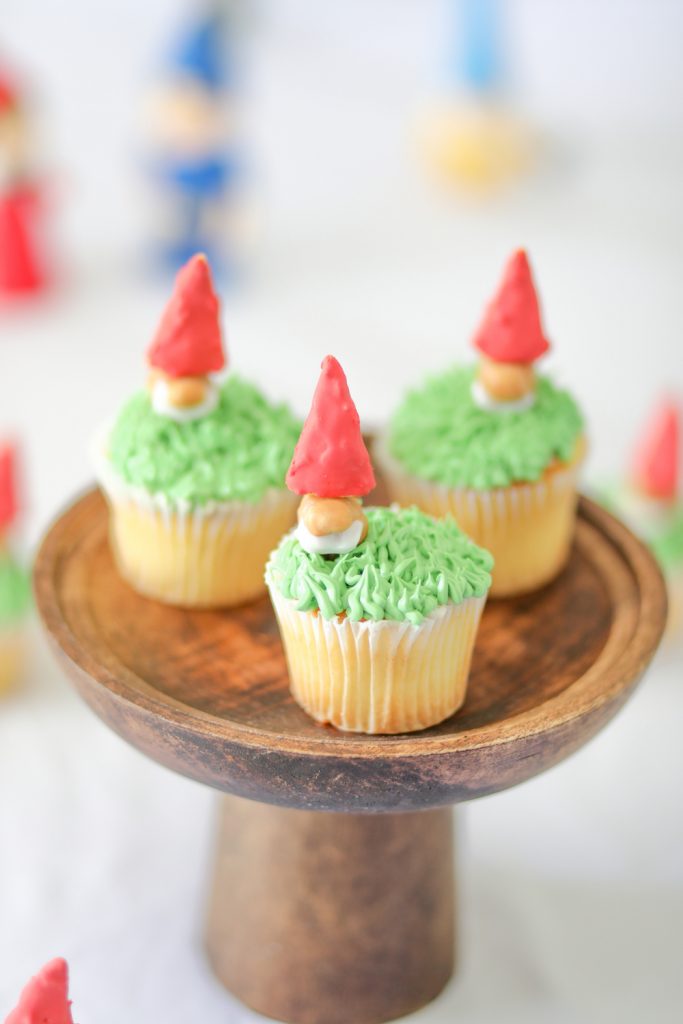 Visit the Sherlock Gnomes Official Movie Website for fun activities and to learn more about the film.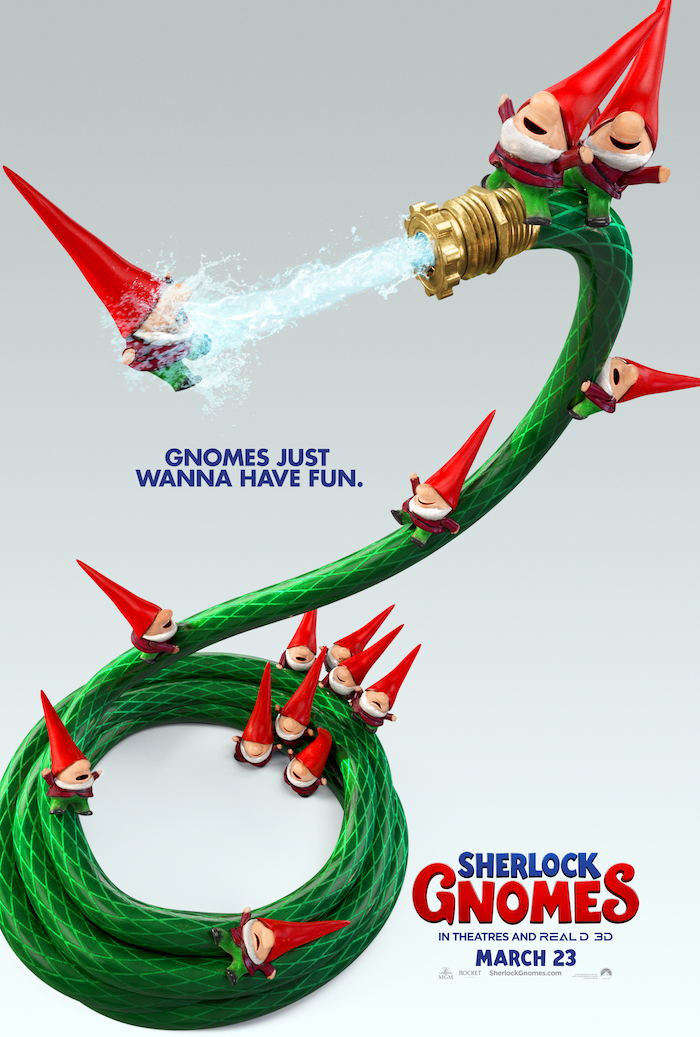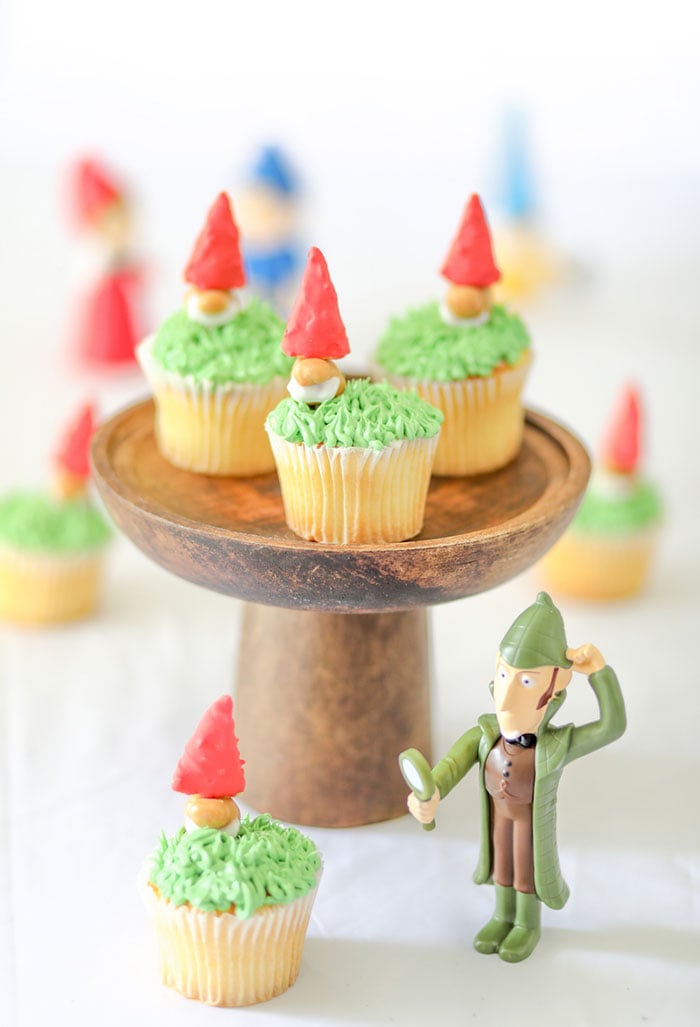 Which of the characters from the new Sherlock Gnomes are you most excited to see on the big screen?