Easter is almost here, so exciting! Its a wonderful time of the year to celebrate so many things. We enjoy so many fun traditions and always celebrate with family. From egg decorating to gift giving, it's always a special time to create new memories. This year we are also hopping down the Hershey's Bunny Trail for some added fun. Hope you will join us!
Want to give Bunny Kisses this year? With Hershey's Kisses and our free printable bag topper, you'll have gift giving this Easter in the bag!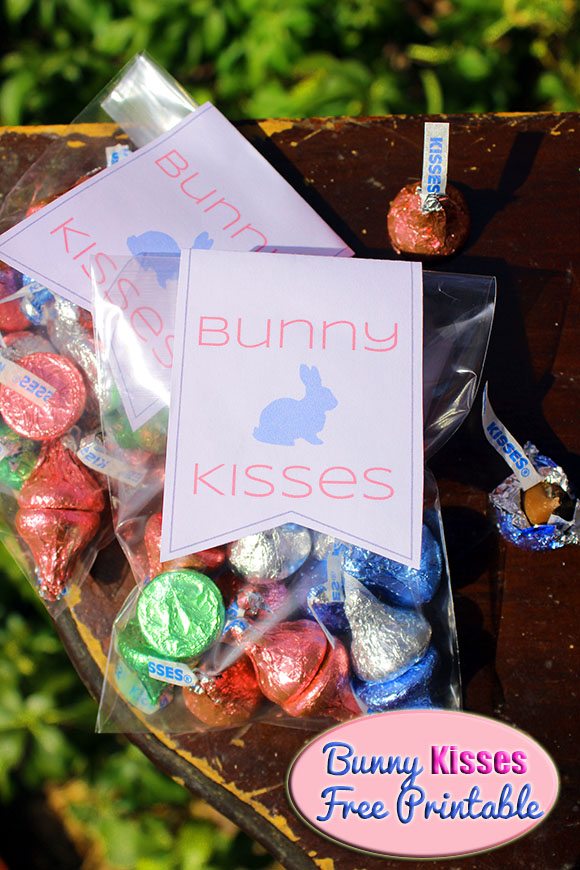 Printable Gift Topper: Bunny Kisses
The little gift is so simple to put together. You'll just need a few things to make these little Easter themed gifts. Make gift giving simple and noticeable and get back to spending time with family and enjoying the day.
What you need:
-Print the Bunny Kisses Tags below (4 per page)
-Treat Bags (You can use small clear or paper bags)
-Tape or a stapler
-Hershey Kiss Candies (we used the pretty Easter colored Hershey Kisses)
Print off the number of gift tags that you need (these print 4 per page). Cut out each tag along the grey dotted lines. Fold each tag in half, then tape or staple over the top of your candy filled treat bags. It will just take a few minutes to put together, then you'll have a super cute almost homemade Easter gifty to put smiles on everyone's faces! It doesn't get much easier to put together a thoughtful gift.
✄✄✄✄ Printable Bunny Kisses Bag Toppers (4 Per Page)

If you are looking for fresh and tasty ideas to fill your Easter Baskets this year, Hershey has plenty to choose from. We received this awesome basket filled with classic candy that we know and love and also some new and fresh products like Jolly Rancher Sours Bunnies which, I might add are SO delicious. My personal favorite? The Mini Cadbury Eggs, it just wouldn't be Easter without them, in my opinion!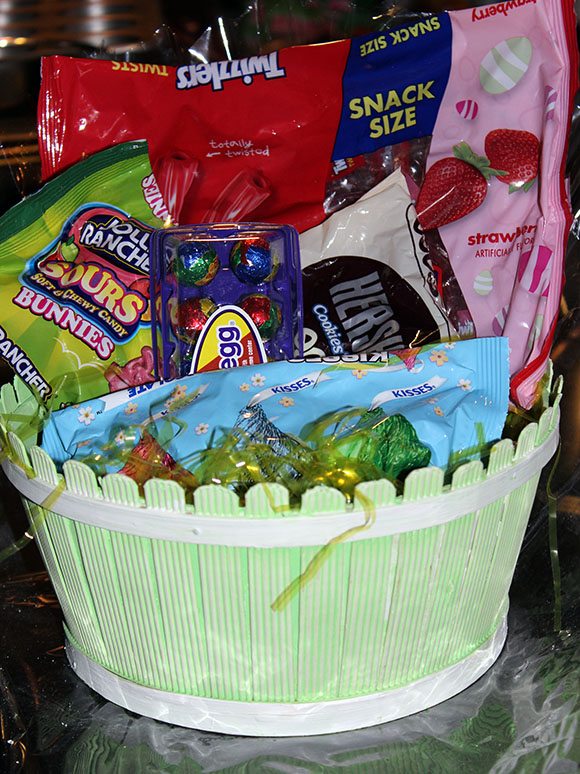 For more Easter Tips, Traditions and Stories, visit Hershey's Bunny Trail to start the fun!
Free products were received, all opinions are my own.