Are you ready for some Halloween fun? Cute and spooky spider cupcakes totally fit the bill in the sweetest and creepiest way. You don't have to be a master baker to nail the perfect treat for any season, trust me. These yummy cupcakes come together so easily, you won't even believe it. This post contains affiliate links.

I was inspired by the special treats at Disney World for the Halloween season. One of their four specialty treats included spider cupcakes. They were so cute, so I wanted to bring them to life right at home. I am so happy with the way they turned out.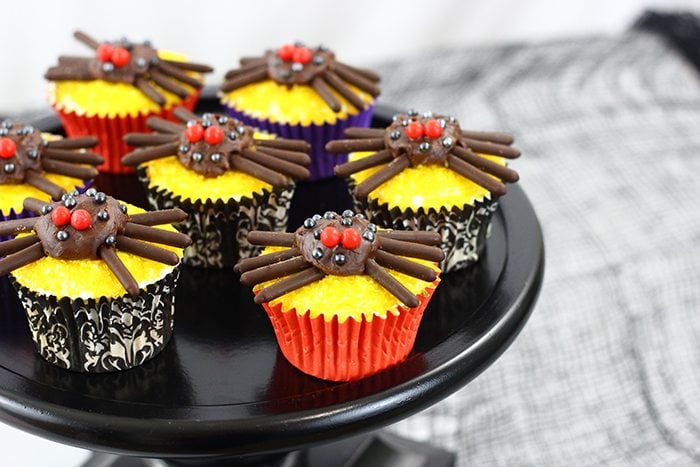 The original cupcakes have an orange sprinkle on top which I couldn't find, so I used yellow. I really love the way the yellow makes them pop!
Halloween Spider Cupcakes
Use any cake mix of your choice to make about 18 cupcakes. With a handful of spooktacular toppings, we'll turn plain cupcakes into the perfect Halloween treat.
Here's what we used: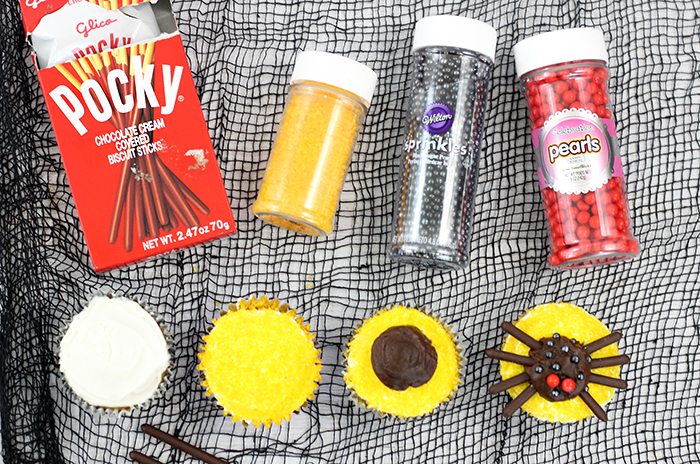 Step One: Bake your cupcakes follow directions on the mix of your choosing. White, vanilla and chocolate are great options. Cool.
Step Two: Spread a thin layer of white icing or frosting on top of each cupcake.
Step Three: Add yellow sprinkles on a large plate and gently press the top of each cupcake into the sprinkles to cover.
Step Four: Take the chocolate frosting and use a round frosting tip to make an chocolate circle in the center of each cupcake. If you don't have a round tip, you can use a plastic zip top bag with a small corner trimmed off to "pipe" the frosting on.
Step Five: Take Pocky sticks and trim them into equal sized "spider legs". Gently insert 8 trimmed sticks into the chocolate frosting, 4 on each side.
Step Six: Add two Celebration Pearls Red (or other small red candy) for the spider's "eyes". Then add several Wilton Black Sugar Pearls over the rest of the chocolate frosting.
Voila! That's it! You now have a rockin' Halloween spider cupcake.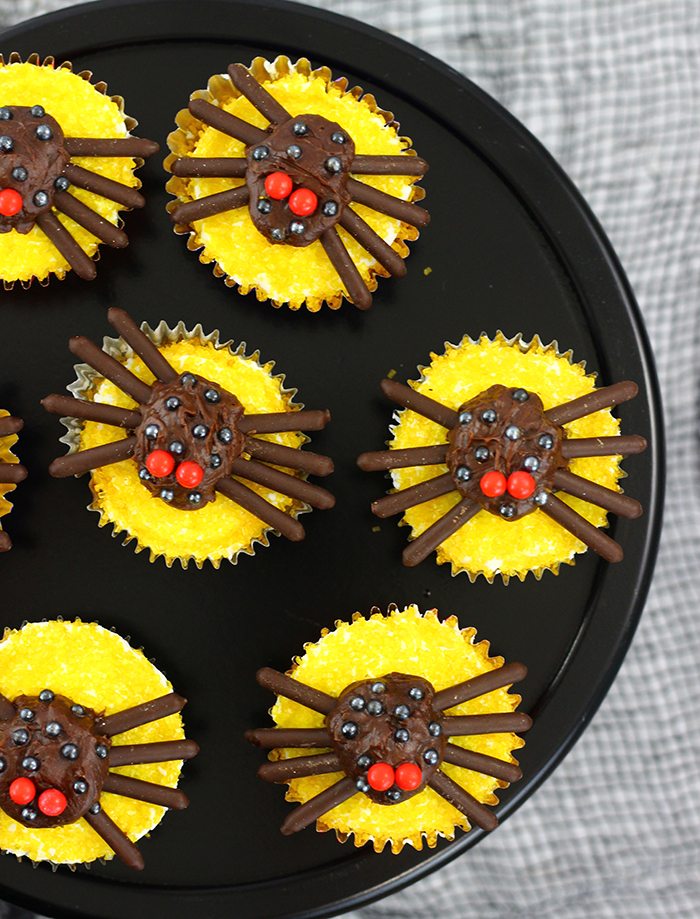 Eek! Can you stand these? It's not often you can look at a spider and say "that's cute"!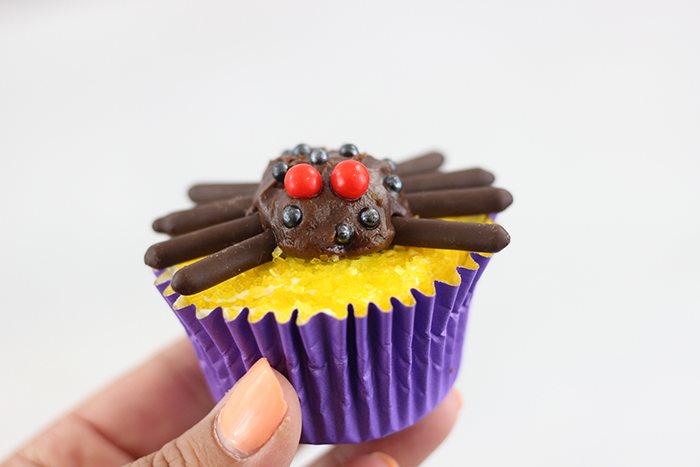 Do you make any special treats for Halloween?