Are you excited to celebrate Halloween for pretty much the entire month of October? I am! I love ghastly tricks and treats all too much! Just in time to kick off the spooky season, I have… mostly tricks up my sleeve to whip up some perfectly wicked treats. This is a sponsored post about Frigo®Cheese Heads®. All opinions are my own.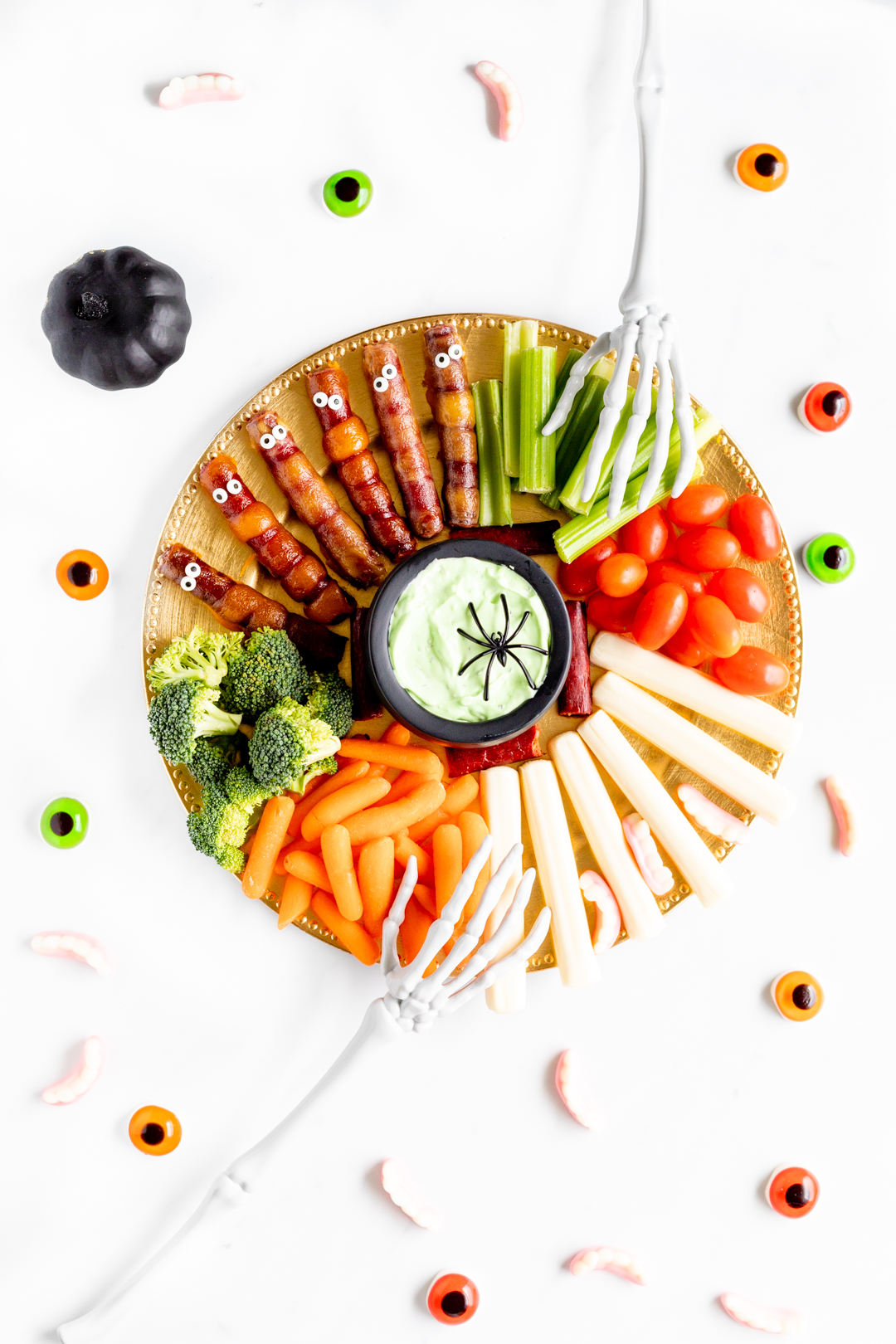 Enter Meaty Mummies and Witches Brew Dip foodie ideas featuring Frigo® Cheese Heads® Cheese and Meat Combo Packs! This creative Halloween spread is perfect for a festive themed party or for fueling up ghosts and goblins before a night of trick-or-treating!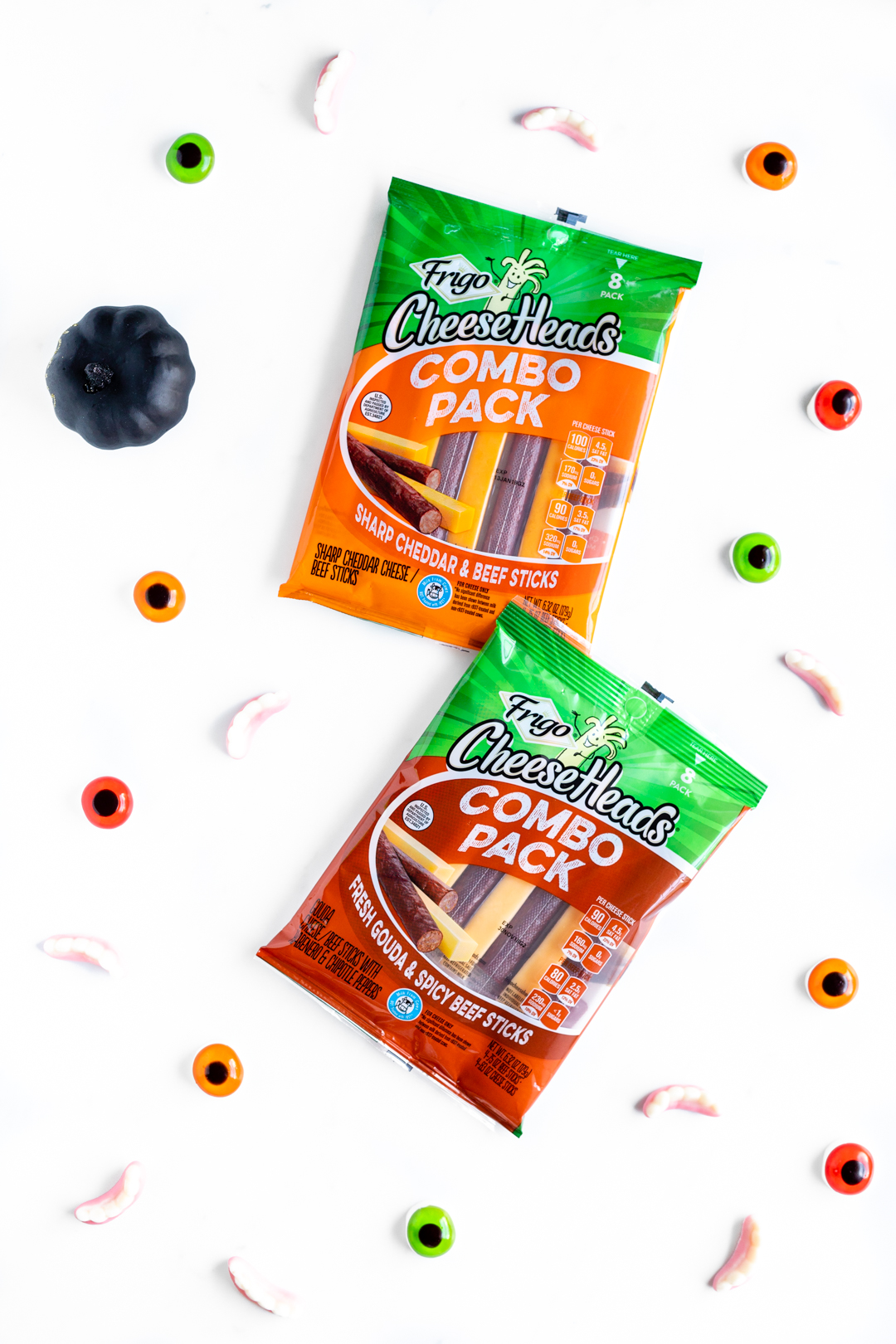 The best part is that it's SO easy to whip up because you know I'm all about the shortcuts! Let's BOO this!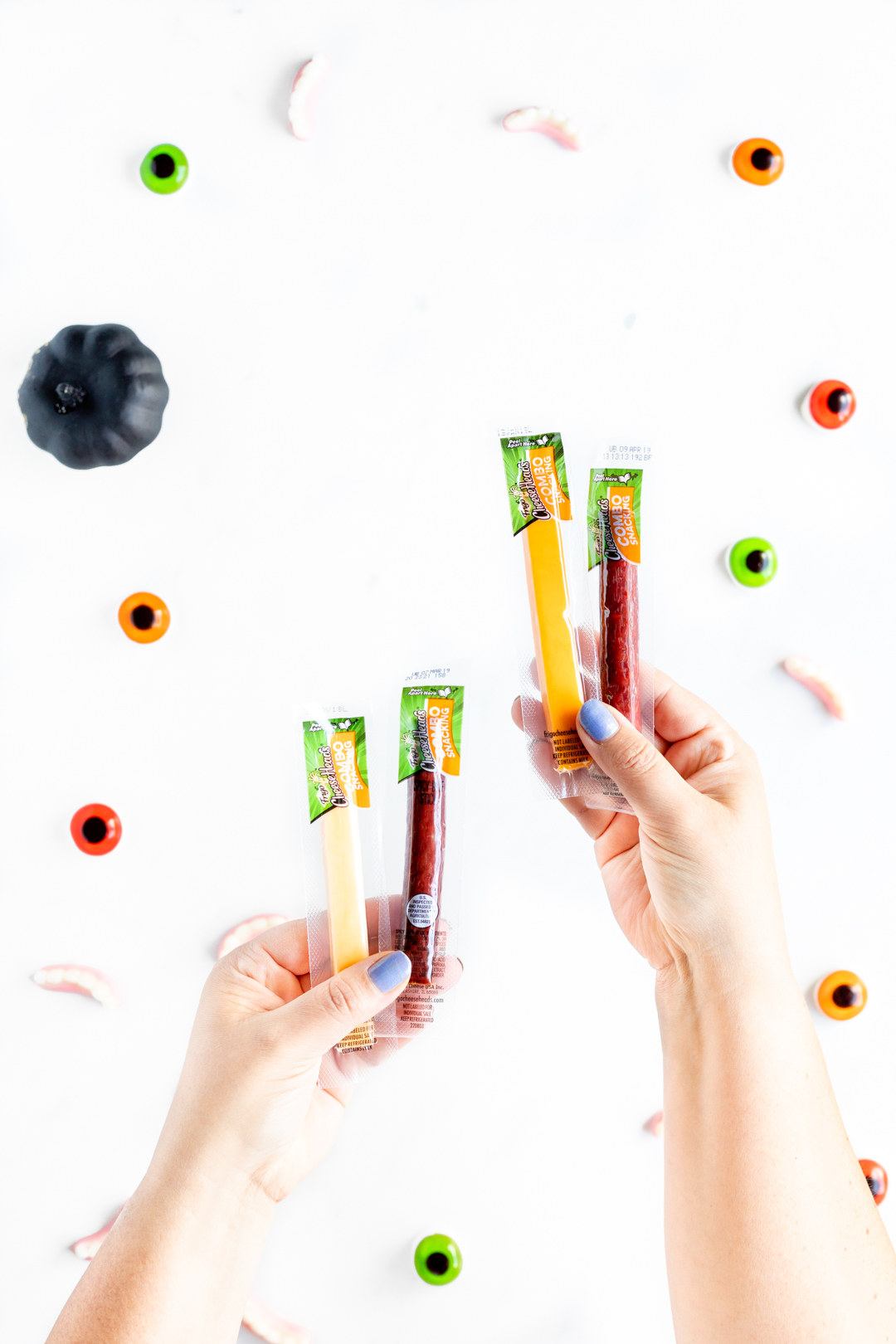 How To Make Meaty Mummies and Witch's Brew Dip
Meaty Mummy Recipe
These super spooky cute snacks are so very easy to make, you won't believe it. It is the perfect hearty snack to kick off Halloween festivities. Let's make em'.
Here's what you need:
Frigo® Cheese Heads® Cheese and Meat Combo Packs – use as many as you need (I used six).
Small Candy Eyes
Dab of Witch's Brew Dip or Cream Cheese to hold the eyes in place
Non-Stick Baking Sheet
Turn your oven on low broil.
Start by removing all of the packaging from the meat and cheese packs. Then, cut very thin slices of the cheese in strips, lengthwise. C3ut each strip into three equal parts.
Lay out the meat onto a non-stick baking sheet. Very carefully place the cheese strips on top of the meat sticks.
The next step is absolutely the most important, so do not miss a single word.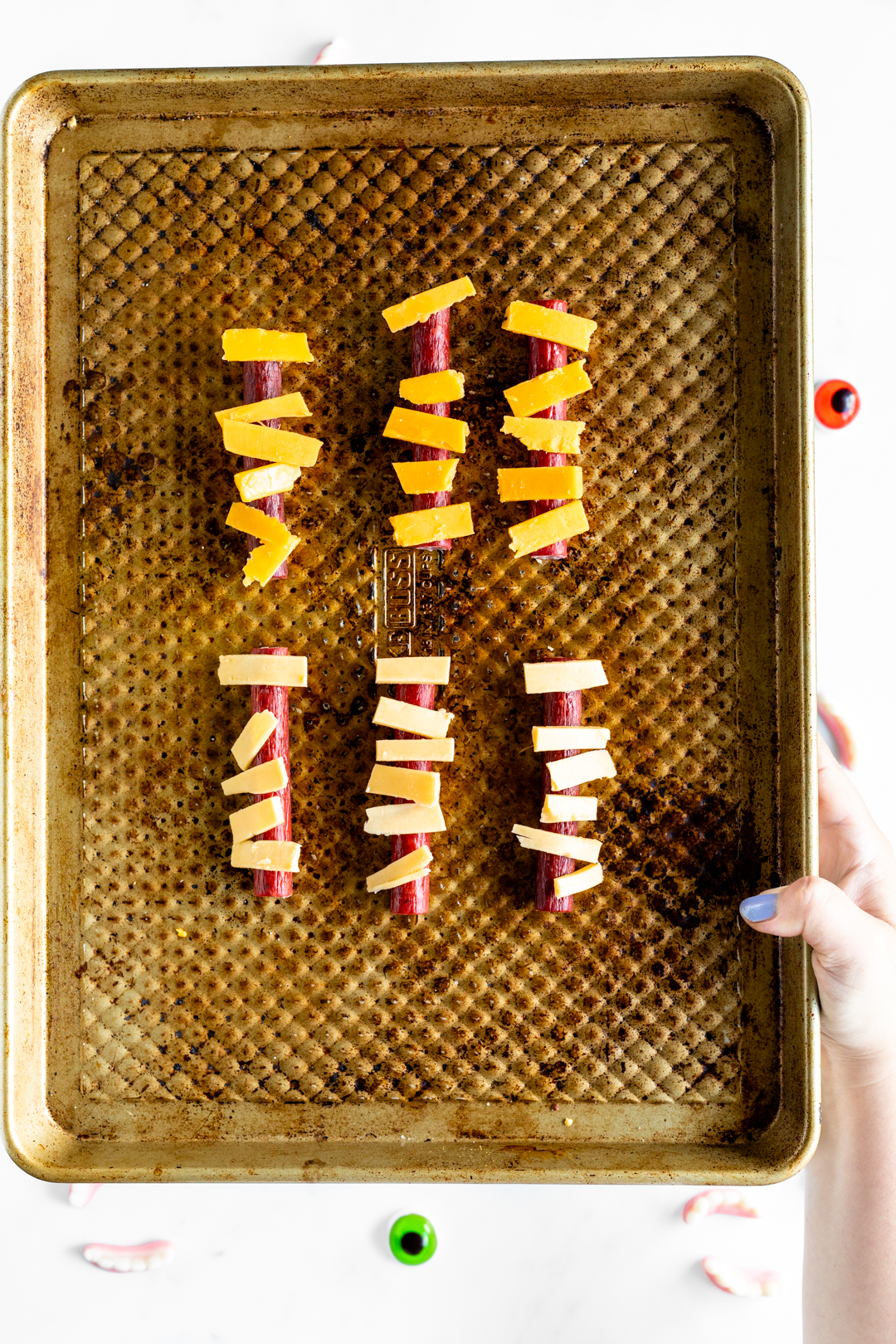 Carefully put the baking sheet in the oven, do this very slowly so that none of the meat sticks move or the cheese will tip, too. You need to watch this SO very carefully once it's in the oven. We want the cheese to melt JUST a little bit. This is going to be like a one minute+ thing. It happens SO fast and you have to remove it right away. If it melts too much, it's going to slide right off the sticks. So be prepared to only have it in the oven for a minute-ish. Then, pull them out and let them cool a bit.
Finally, add the candy eyes on using a dab of dip or cream cheese if preferred. Eek, I can't stand how funny these are!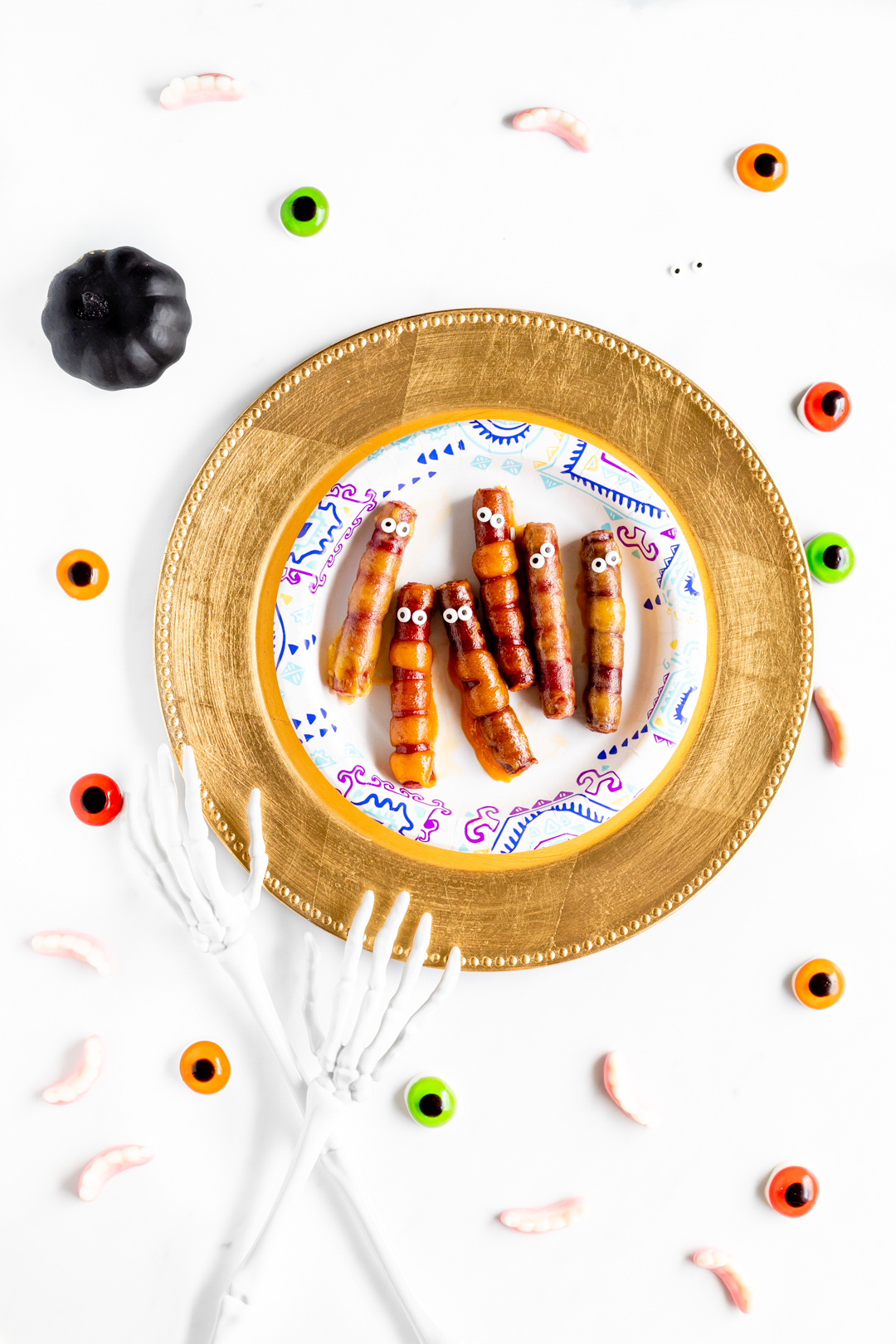 Witch's Brew Dip Recipe
Now for something to dip our meaty mummies and Frigo® Cheese Heads® String Cheese into! Don't blink, this is too easy.
Here's what you need:
Store Bought Dip, I used French Onion
Few Drops of Natural Green Food Coloring
Food Safe Cauldron for Serving
Simply mix a few drops of food coloring into the dip and stir until blended into the desired shade of green. Add to your dip cauldron and it's go time!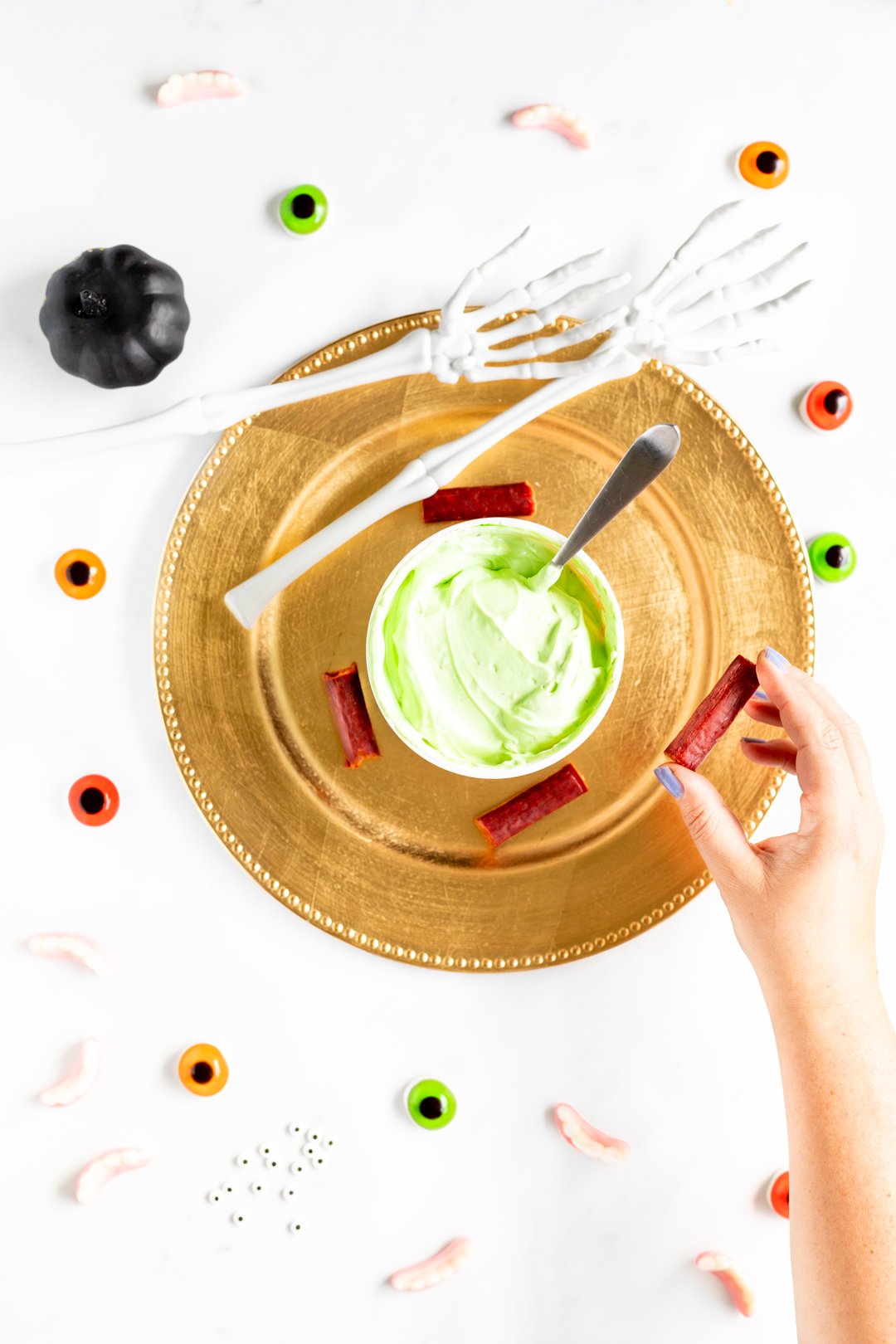 Pretty haunting spread!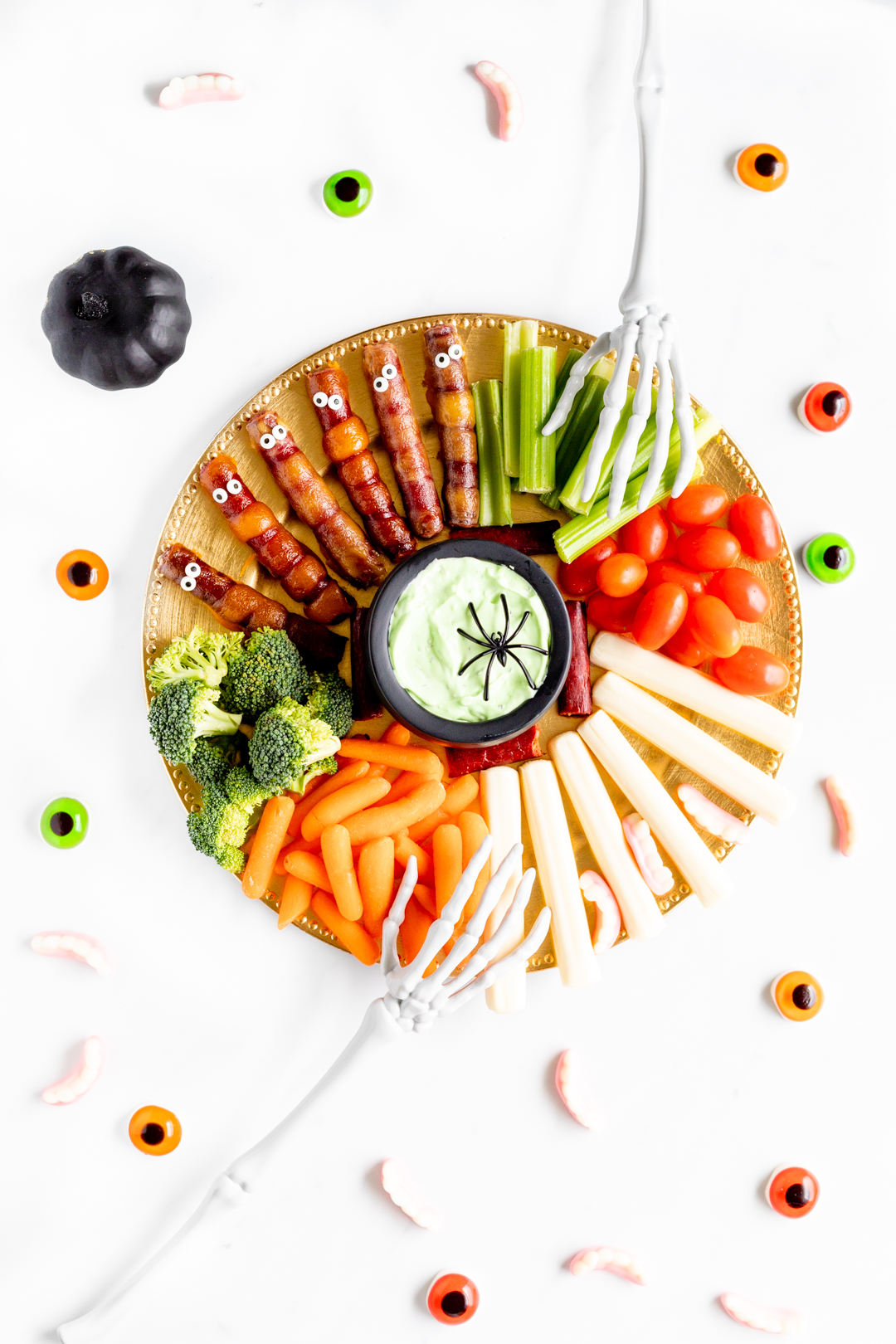 This spread is surprisingly hearty and perfect for serving to balance out all that candy the kids get this time of year.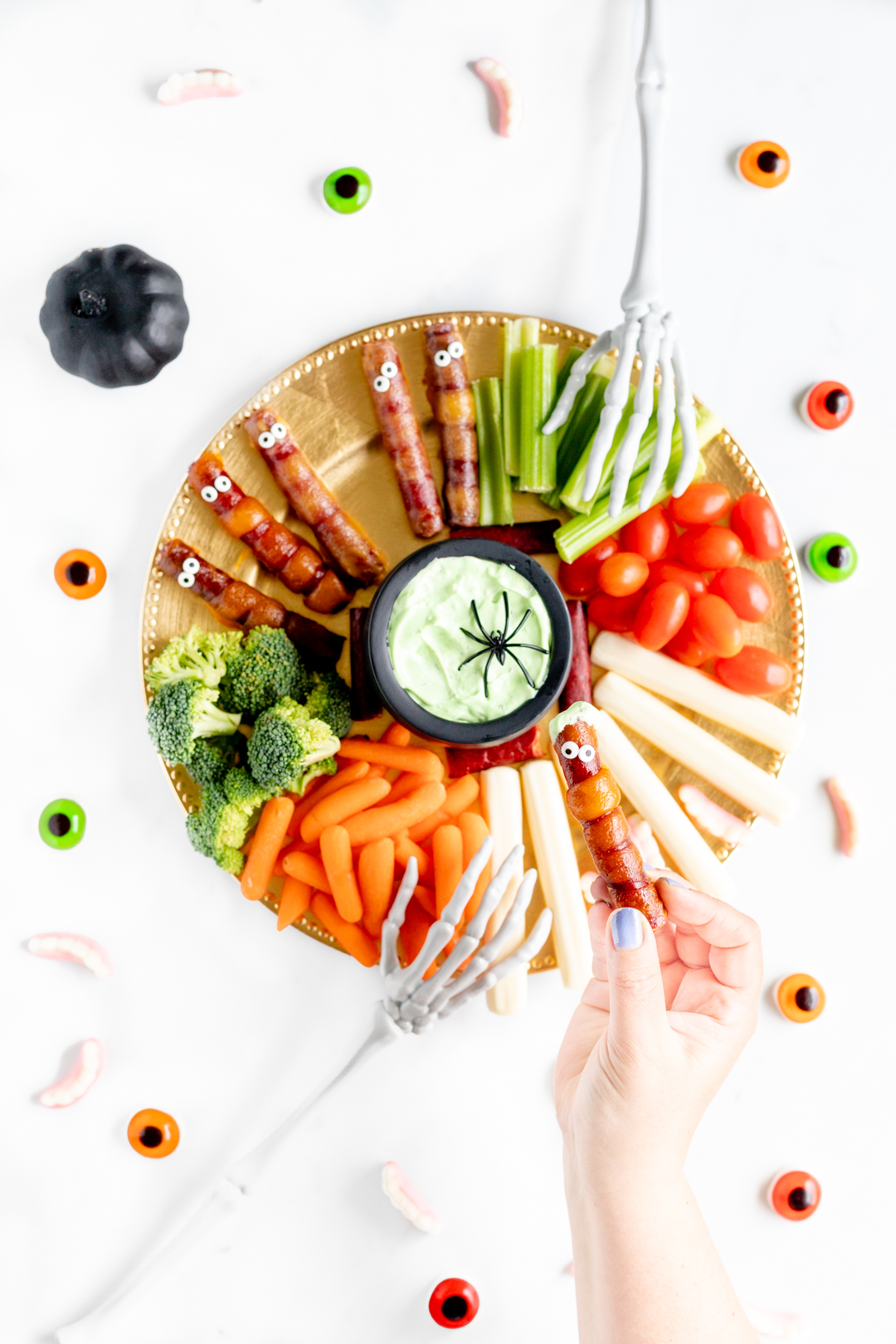 Hope you love these fun Halloween eats! Learn more about Frigo® Cheese Heads® products over here.