Halloween is definitely one of my favorite times of the year. Somehow October always flies by and I don't get to work on many of the projects that I wanted to. Ah. Life is about to get super crazy for me because we're having company all week, so I wanted to sneak in a super quick idea. I have been wanting to make Mickey Pumpkin Cupcakes since last year. This is a really easy version to add a little Disney fun to your Halloween celebrations. I hope you enjoy them! This post contains affiliate links.

I absolutely LOVE the Halloween festivities over at Walt Disney World. Mickey's Not So Scary Halloween Party is my FAVORITE Disney event all year. If you haven't been, I would so highly recommend a visit. From the parade to the unique treats, it's quite an amazing experience. To bring the idea of Halloween spent at Disney, these fun cupcakes were created.
Mickey Pumpkin Cupcake Recipe
Here's how to make these cute Disney inspired Mickey Cupcakes.
Here's what I used:
18 Baked Cupcakes from a Cake Mix
2 Containers of White Frosting
Green Icing Writer
Food Coloring (Red and Yellow)
9 Pretzel Sticks, halved
36 Chocolate Candy Melts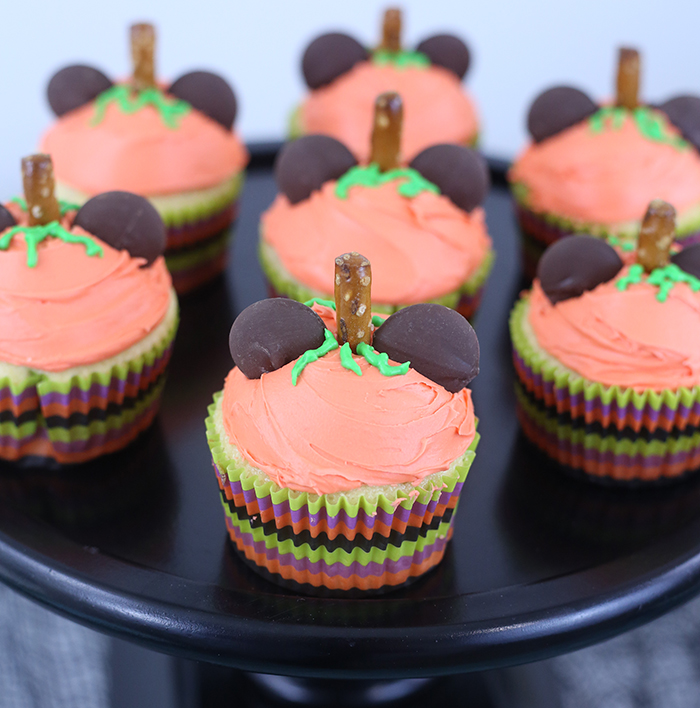 Step One: Bake your cupcakes follow directions on the mix of your choosing. White, vanilla and chocolate are great options. Cool the cupcakes.
Step Two: While cupcakes are baking, color your white frosting using yellow and red food coloring. Slowly add drops and mix completely to find the perfect orange.
Step Three: Spread a very thick layer of the frosting on top of each cupcake. Use a knife to make them as smooth as possible.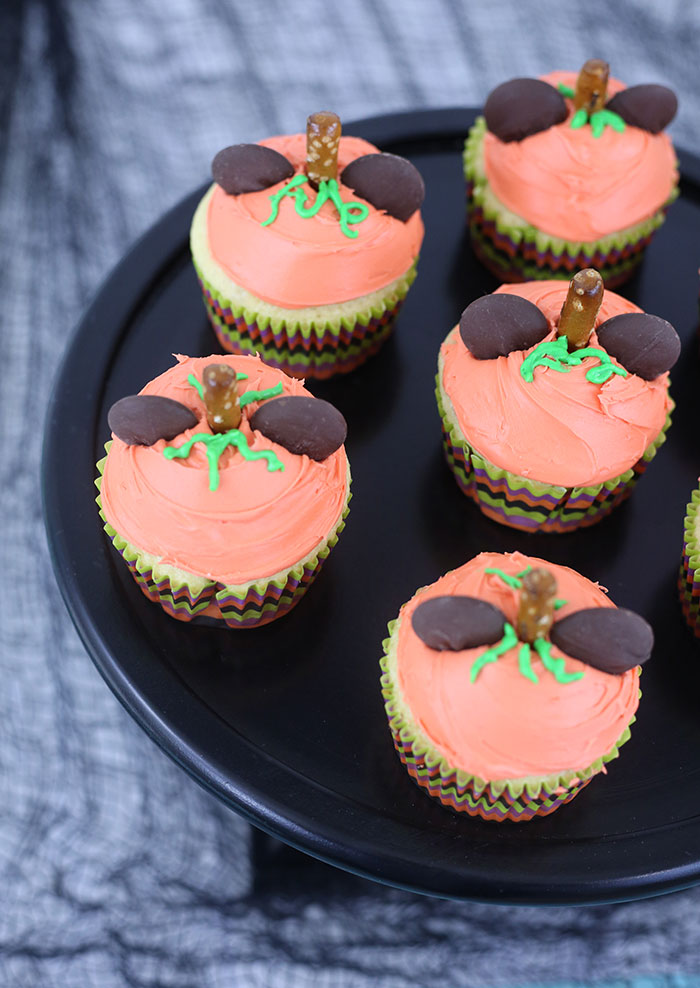 Step Four: Insert one pretzel stick half into the center top of each cupcake.
Step Five: Insert two chocolate melts for Mickey "ears" onto each cupcake.
Step Six: Make a couple of scribbles of green icing near the pretzel stem on each cupcake for a cute extra touch.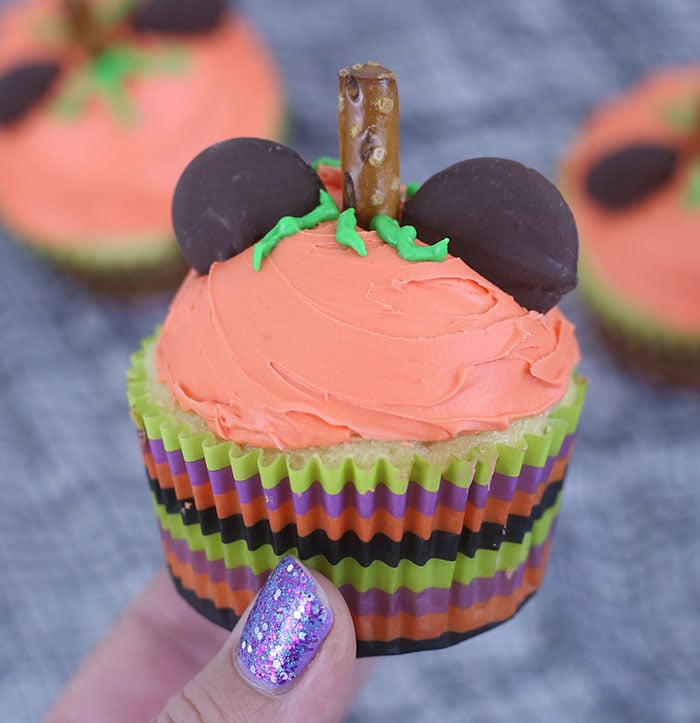 Voila! That's it! You now have adorable Halloween Mickey Cupcakes.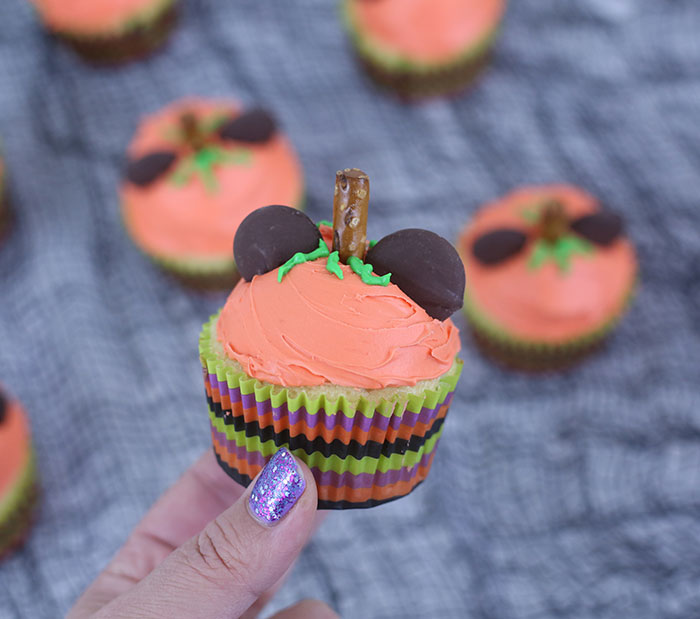 I hope that you all have the most exciting Halloween ever! What will you be doing?