Easter is coming soon! We have been trying to craft with things around the house to cut costs and also be greener. This Milk Jug Easter Bunny Basket can be crafted from a milk jug and other scraps you have around the house. Isn't he super cute?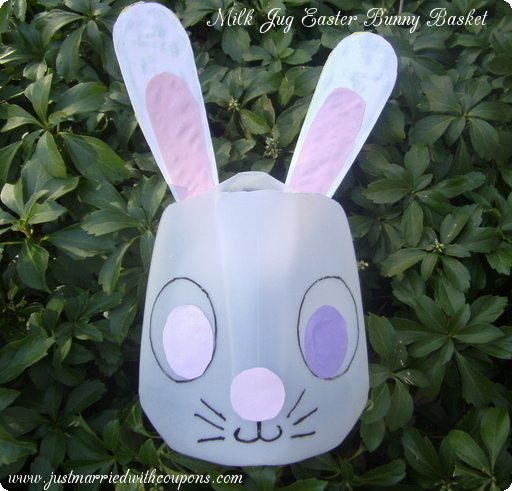 *Supplies*
* Empty Milk Jug
* Construction Paper or other colored paper scraps such as file folders, old cards, etc
* Scissors
* Glue &/or Tape
* Colored Markers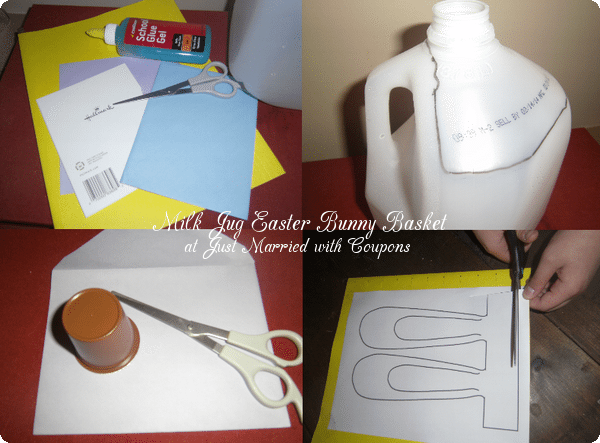 *Instructions*
First you will need to cut off the top of your milk jug, for younger children, you will want to do this for them. Next step, prepare the bunny ears. You can draw your own shape or use a printable bunny ears template like we did. You will want to use a heavier paper like construction paper or other scraps to allow for the ears to stand upright. For the eyes, nose and mouth, you can either draw and color them with marker or you can use scraps to create each feature. We used a K-cup to trace the shape of the eye onto an old colored card envelope. The sky is the limit with this craft because you can use anything you have around the house to do it! To attach each piece you can use either glue or tape. Last but not least, have fun!