This is a sponsored post written by me on behalf of NABISCO Cookies and Crackers. All opinions are 100% mine.
Do you enjoy being the host with the most? I really love hosting parties, but I need to keep it simple and clever. Enter these simple Holiday Dessert table ideas. If you're looking for an easy-to-make star player this year to impress, you just have to try these OREO Cookie Ball Snowballs.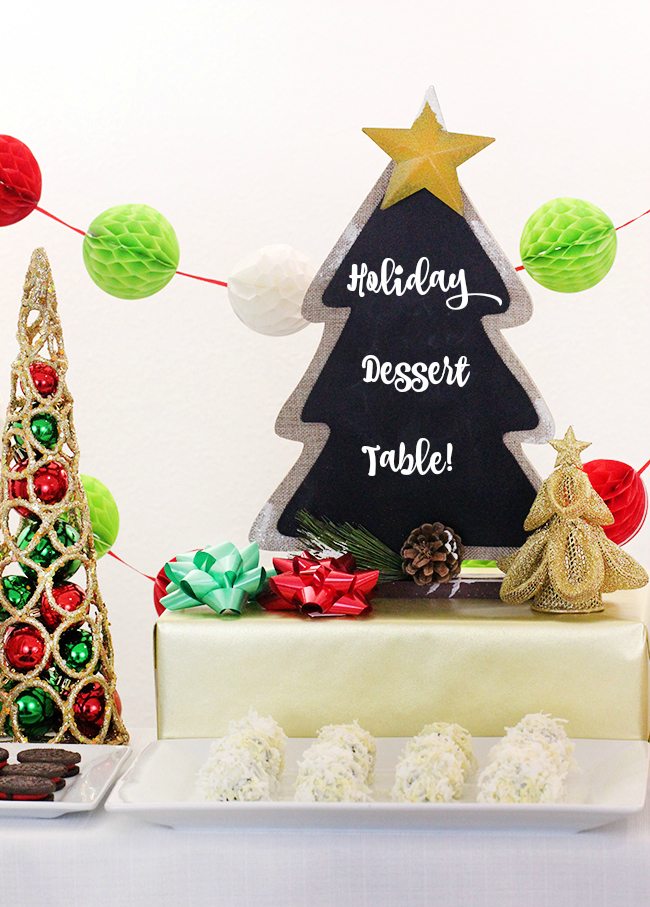 As much as I look forward to spending time with company, it's just not the same without dessert. It's the one time of the year that I totally give myself the green light to pull out the stops when it comes to serving up the sweets. Mmm.
Holiday Dessert Table Ideas
* Add easy levels to the table by wrapping cardboard boxes in gift wrap.
* Make decor edible. For example add jars of candy canes or other holiday candy.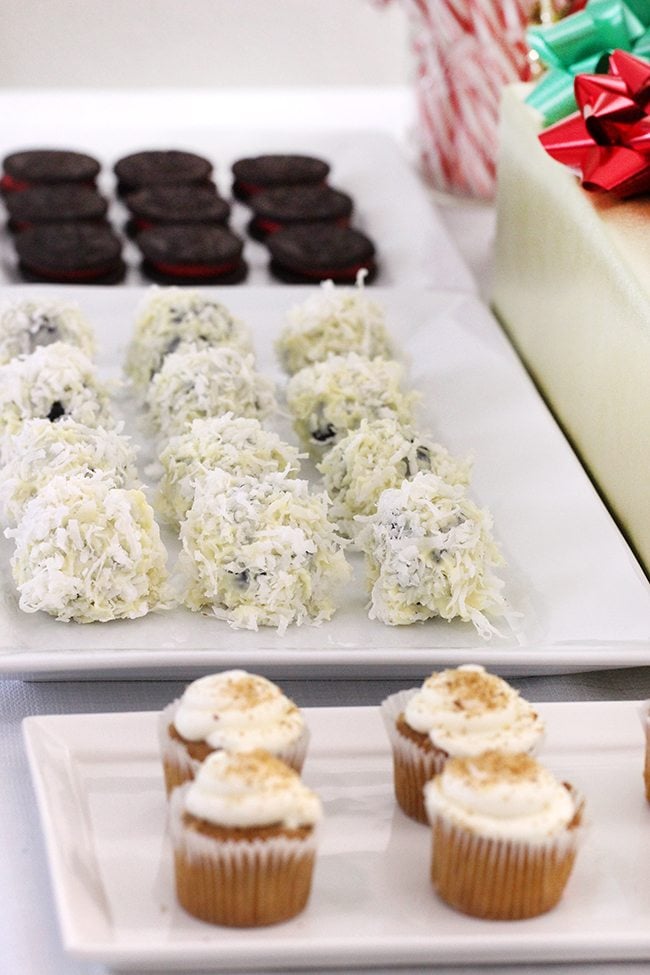 * Keep it simple. I recommend choosing about 3 easy desserts.
* It doesn't all have to be handmade. I recommend only focusing on one recipe to make yourself.
*Consider choosing handheld desserts. This will allow guests to easily mingle while eating their sweets.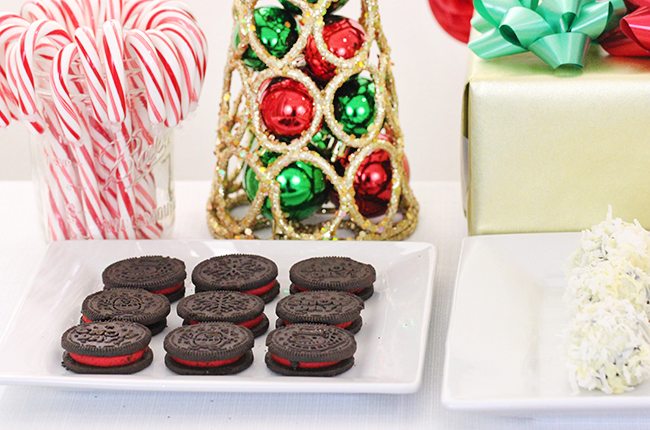 I hope you'll find my tips helpful and to get crowd pleasing recipes that are sure to impress, check out the 
NABISCO Party Planner
. That's where the 
OREO Cookie Ball Snowballs
recipe comes from that I'm sharing today. If you haven't tried OREO Cookie Balls my friends, you're missing out.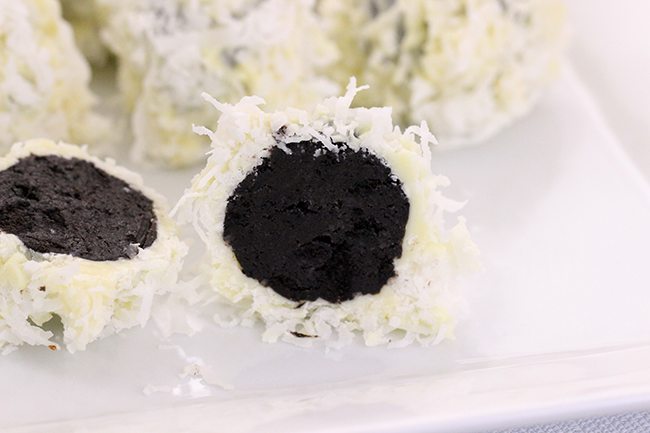 In just three easy steps, you'll have an extra special tasty treat. It all starts with OREO cookies. Nom nom.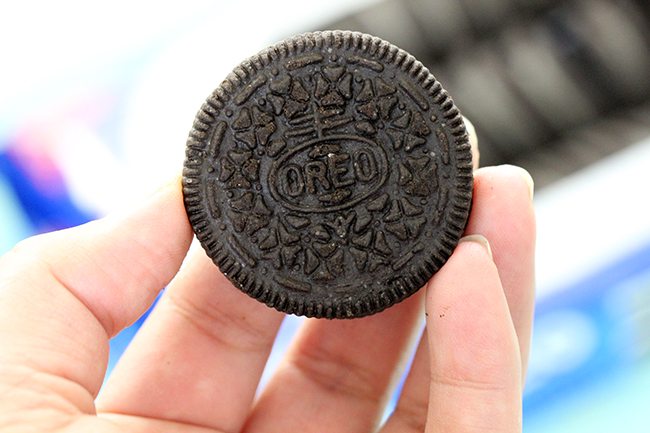 OREO Cookie Ball Snowballs Recipe
Ingredients:
1 pkg (8oz) brick cream cheese (softened)
36 OREO Cookies, finely crushed
3 pkg (4 oz each) white baking chocolate, melted
2-1/2 cups sweetened flaked coconut
Directions:
Mix cream cheese and cookie crumbs until blended. Shape into about 48 balls that are about 1 inch in size (pretty small). Place on waxed paper covered rimmed baking sheet. Freeze for 10 mins.
Then, dip the balls, one at a time in the melted white chocolate. Gently shake off excess chocolate. (Using 2 forks to roll the balls works great) Immediately roll the balls in coconut until evenly coated. Return to baking sheet. Refrigerate for an hour or until firm. Keep them refrigerated until ready to serve.
E N J O Y! I know you will 😉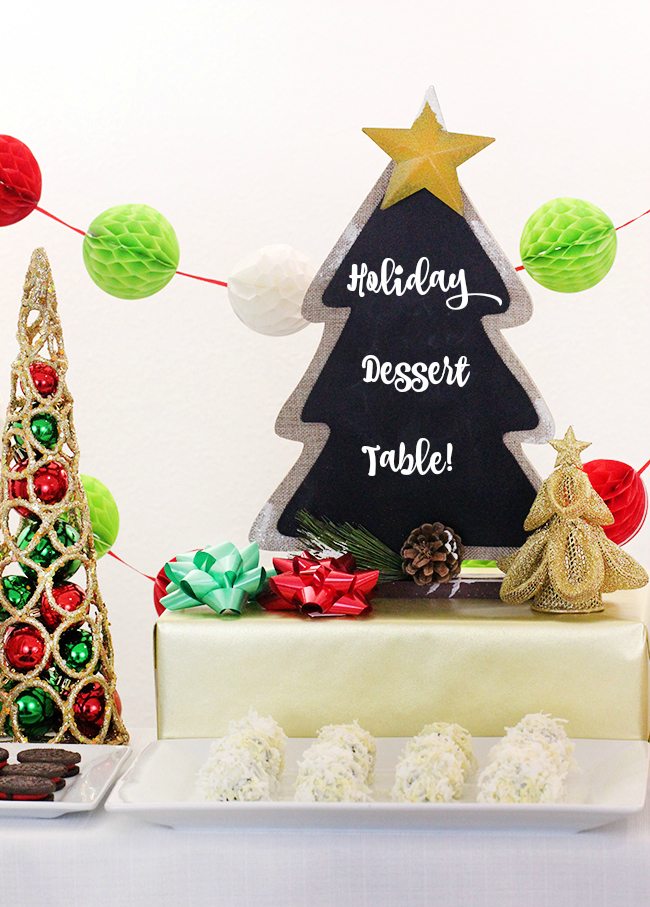 Make sure to use the NABISCO Party Planner for all of your holiday inspiration this year. You'll find fresh and exciting Christmas for the holiday season. 
NABISCO is helping you save at Publix. Save $.55 when you buy (1) OREO cookies package & $.55 when you buy (1) WHEAT THINS Crackers or TRISCUIT Crackers. Visit NabiscoPartyPlanner.com now!
Have you made OREO cookie balls before?